As some of you may have seen, I've been working on this grill off-and-on for a while now...
I wanted to do something completely original that used a satoshi grill as a starting point - unlike the "homeroshi" that is just a stock grill cut out.
I started by getting a TRD symbol off google images & sizing it on a sheet of paper then built this:
Transferring the letters to a 3/16 thick sheet of fiberglass panel & then cutting out two sets of them.
It occurred to me that the letters themselves might look cool mounted on a grill...
There was no way I was going to be able to emboss anything on the .063 thick metal that I sell for the satoshi mesh, so I got a small piece of 5/32 on 3/16 staggered in .032
This I can bend!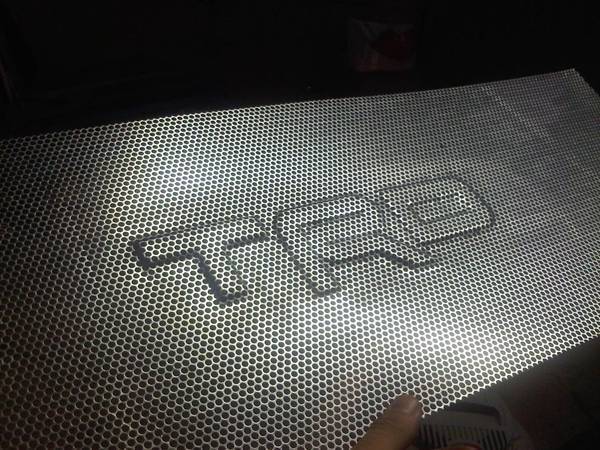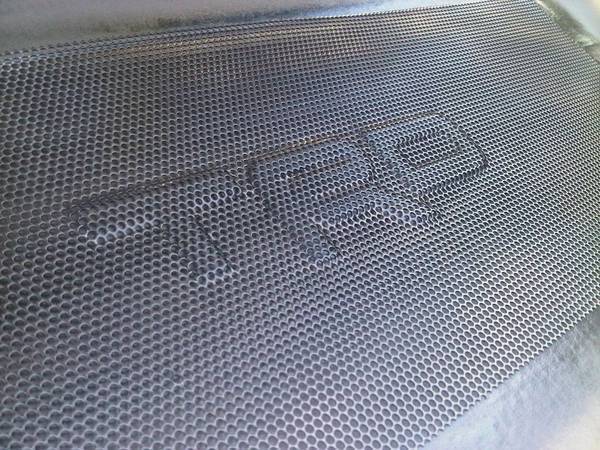 The issue then was that this .032 mesh is really too thin to use as grill mesh by itself... Even with a bend in it I did not feel good about mounting it to the surround, so I took some of my M4 mesh and put the two together: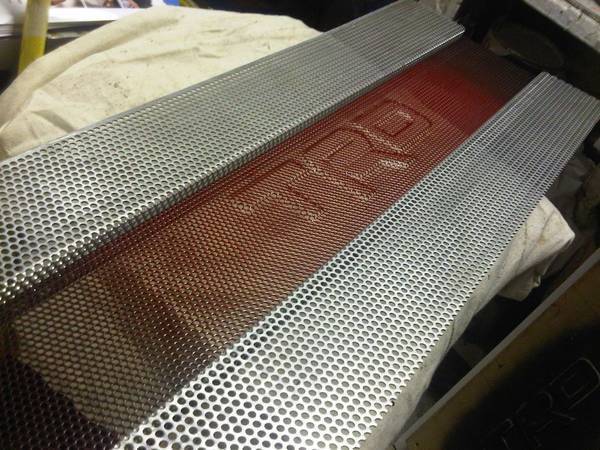 While I was playing with the mesh I was also experimenting with a way to completely eliminate the use of "bondo" in the satoshi Mod process...
Here is the result: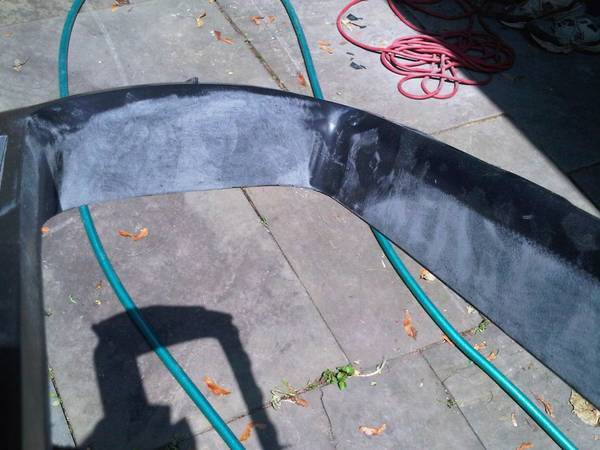 No waiting for fiberglass or bondo to cure!
I then painted the TRD Red...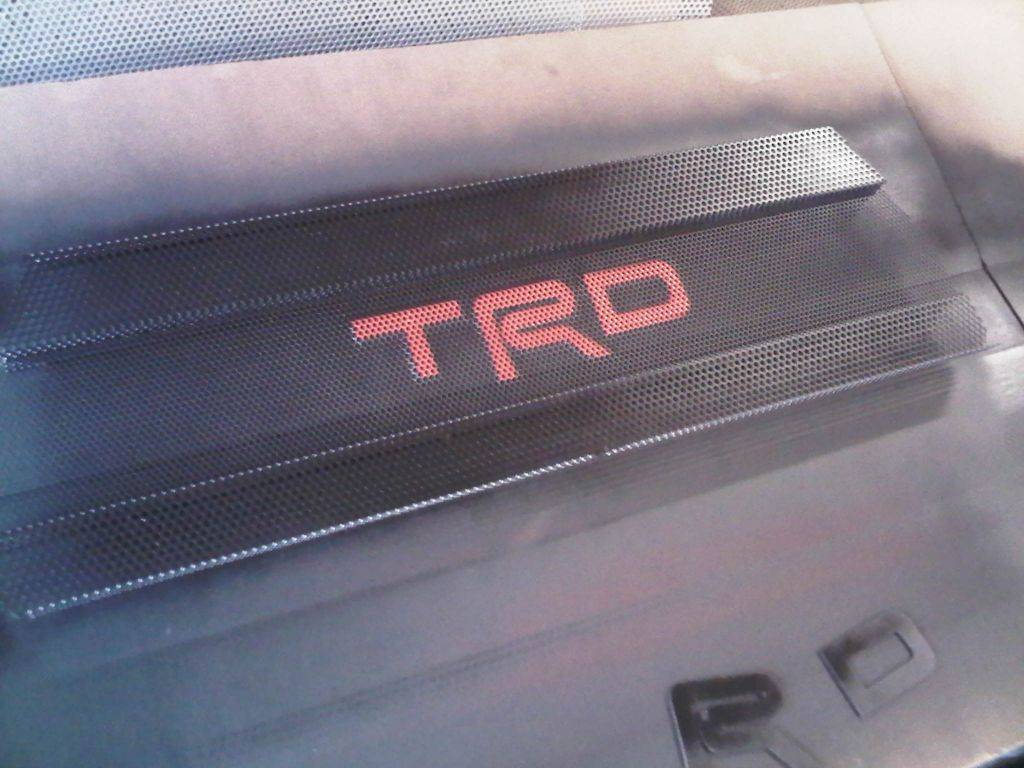 And test fit against the satoshi (now in primer)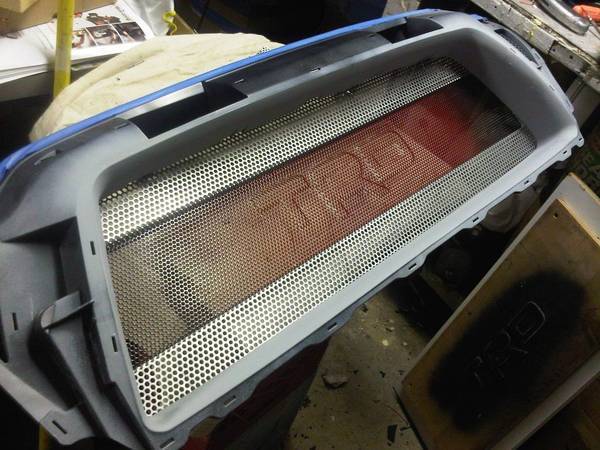 One thing to note: the stock grill has a slight convex curve to it - meaning it bows outward slightly. Usually this has little to no effect on a satoshi as the mesh is pliable enough to compensate, but in this case I cut out the back of the satoshi all the way around so the mesh sits completely straight.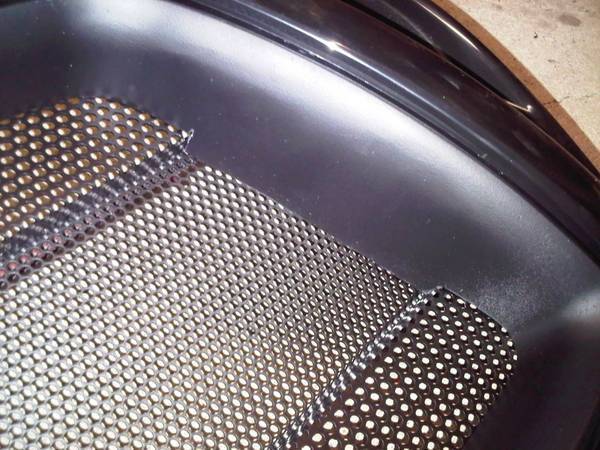 Here is the finished grill: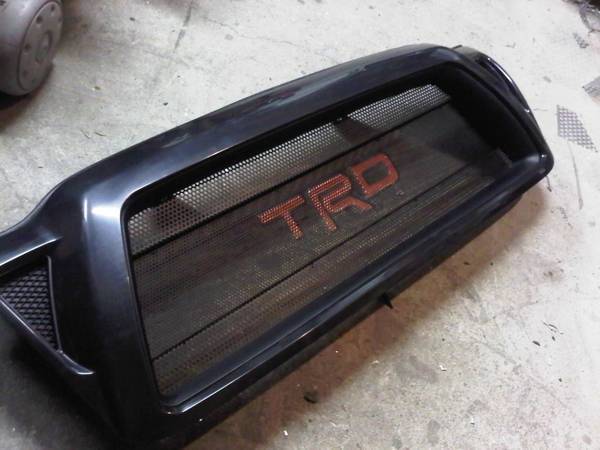 I took a few shots mounted on the truck this morning: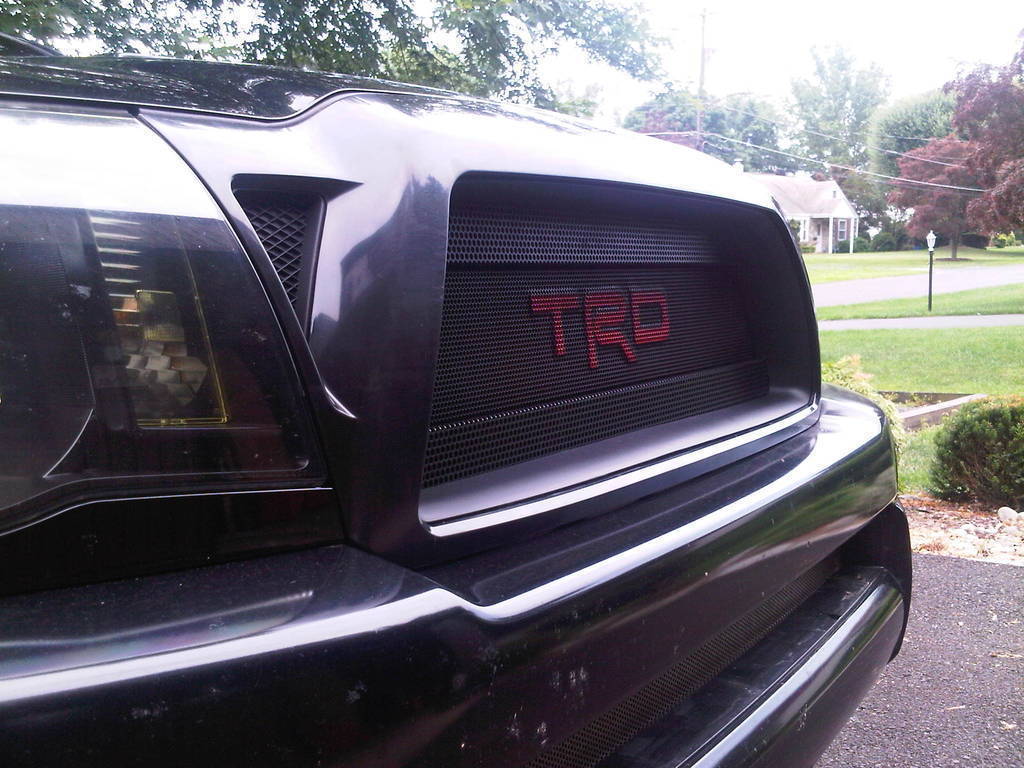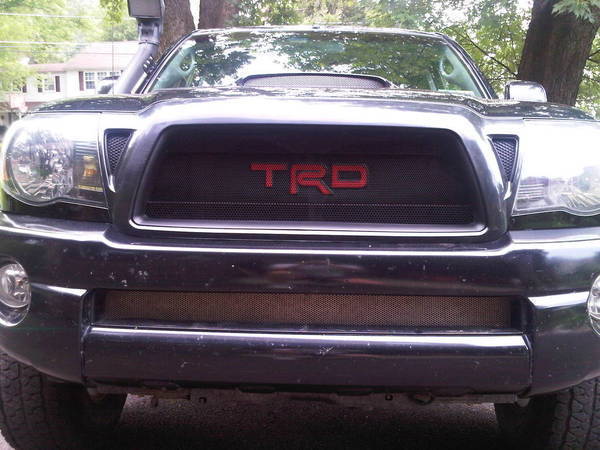 Anyone interested in this?
$350 + shipping
I can attach the outer surround or leave it off if the buyer wants to use their own.
Instructions on how to do that are here:
http://www.tacomaworld.com/forum/tec...en-grille.html
Thanks for looking!