Ello, Tried to search this but didn't come up with anything. May be buried in a thread somewhere.
But,
When installing an amazing new Homer grill, I've heard you should spray paint everything behind the grill so it doesn't show through the mesh. Ie, spray the lines, horns, and radiator. I picked up some black, Rust-Oleum Engine Enamel, the kind rated at 500 degree's (see pic), but is this correct? Kinda scares me to spray paint the radiator. Won't lead to overheating??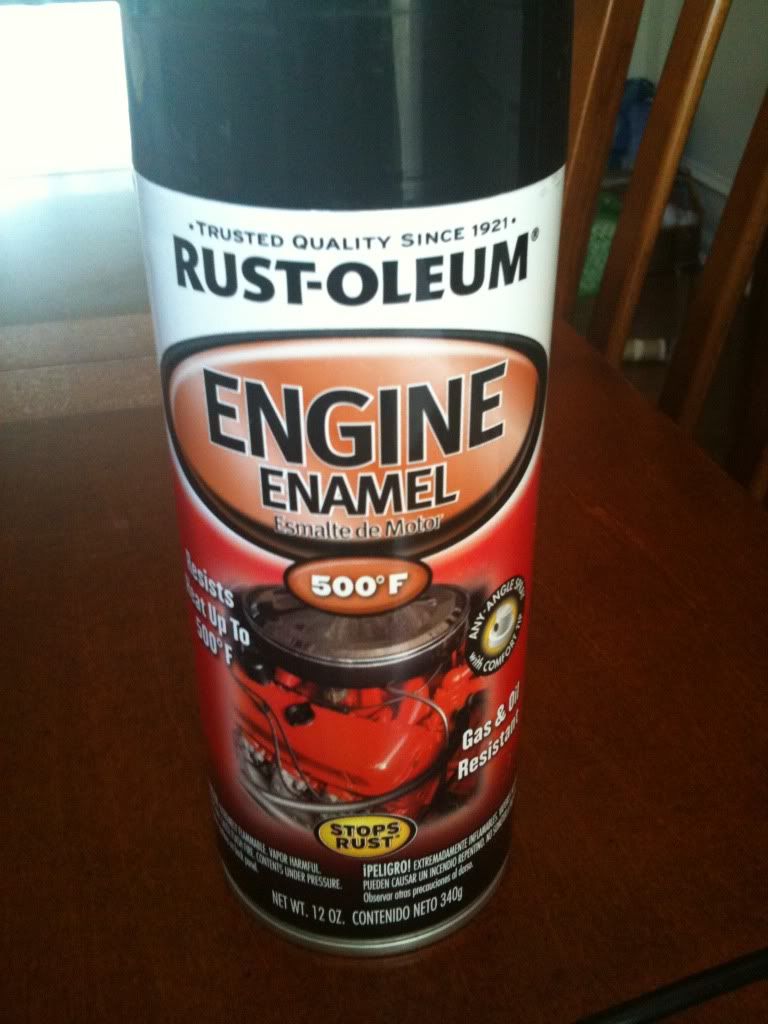 Also, any help as to how to remove the stock grill would be helpful. If there's a write up somewhere, please point me to it.
Also, if I posted this in the wrong forums section, please let me know. Thx.
Thanks in advance,
Jake