Before I can sell you a mesh kit for this style grill I have to show you how to prep your grill to accept the mesh.
Here is the style grill - 2010 & up Toyota 4Runner (the 5th body style for this SUV):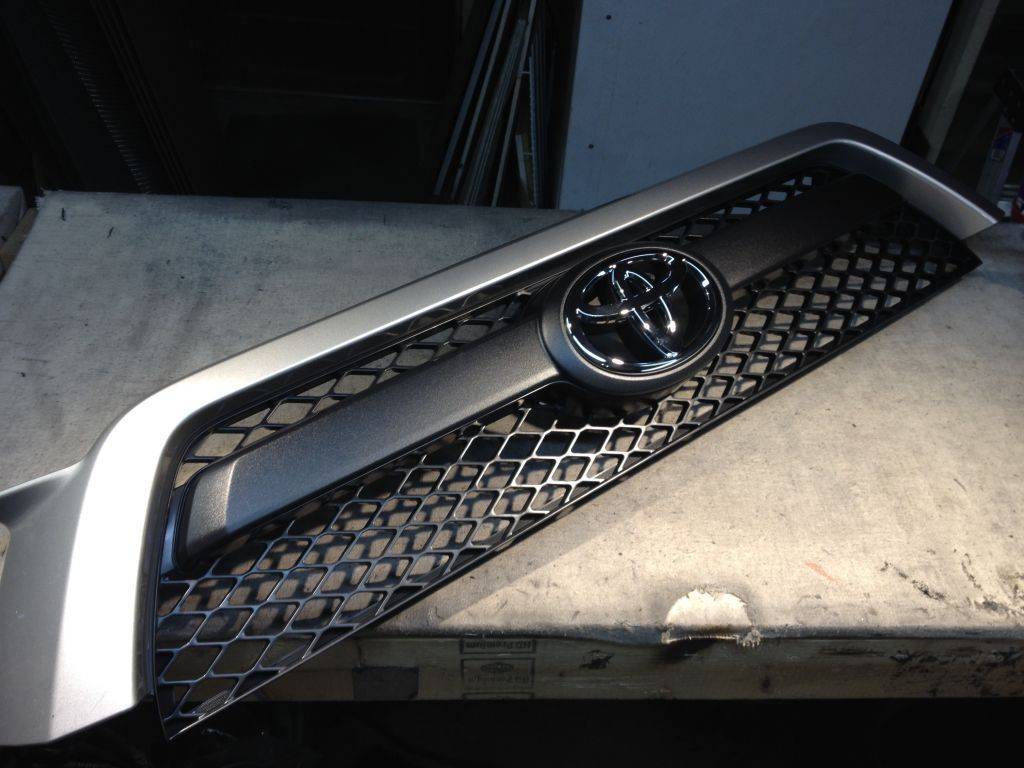 For the first step you'll need a basic Philips head screwdriver. From the back, remove all 16 screws and carefully separate the outer surround and center insert from the grill frame: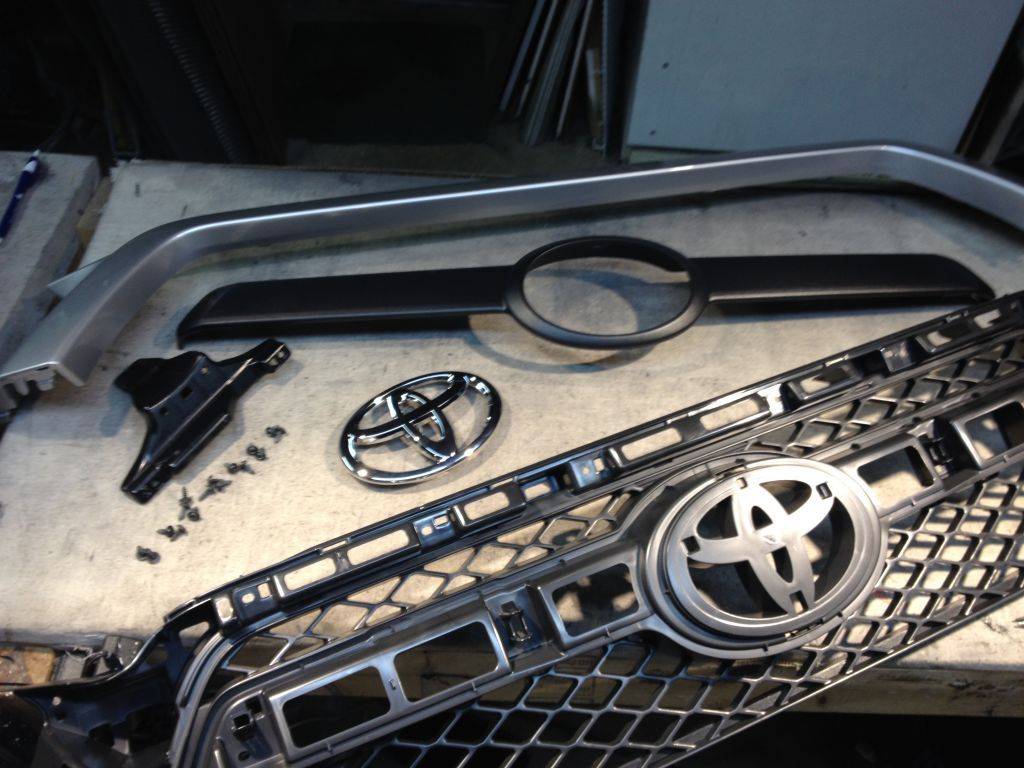 Put the outer surround aside - we'll need that later.
You will never need the inner cap section or Toyota emblem again for this grill so discard them or put them away to collect dust.
This is the piece we are interested in: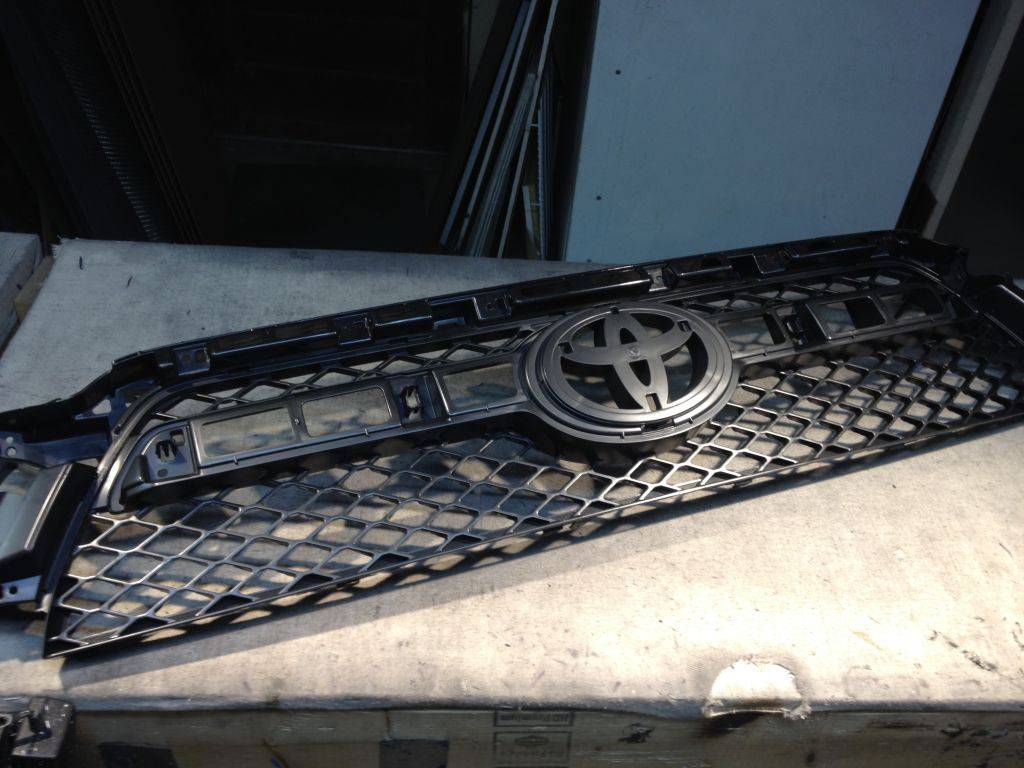 The next part is the most important - and understand: Once you do this there is no going back!
100% committed!
We are going to remove the center plastic "mesh" from the inner grill frame: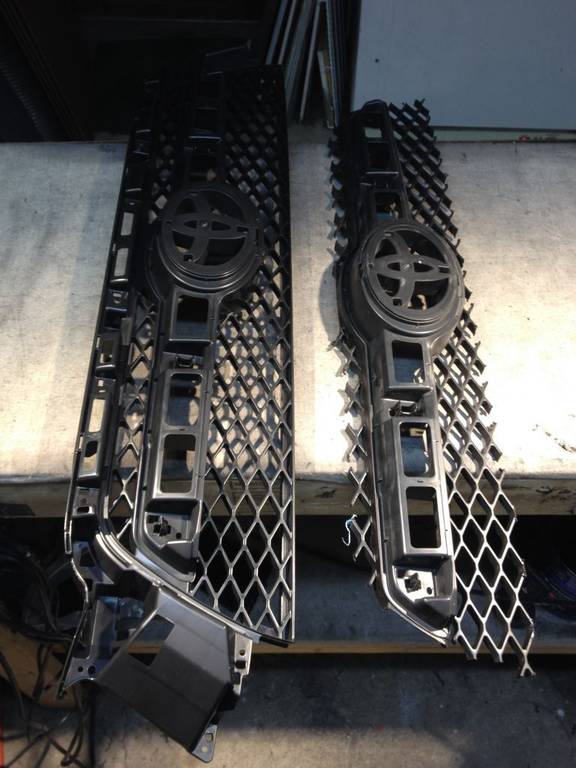 Do do this you are going to need a tool capable of cutting through ABS plastic.
I use this:
You could also use the rotary Dremmel with a cut-off wheel just watch the RPM's
The goal here is to cleanly remove the plastic mesh pattern and retain the outer shape of the grill.
My best advice:
Take your time!
Here are some detailed pics of where you will need to cut:
This is the side of the grill - notice the small front lip is still intact. I use this as a guide line for cutting.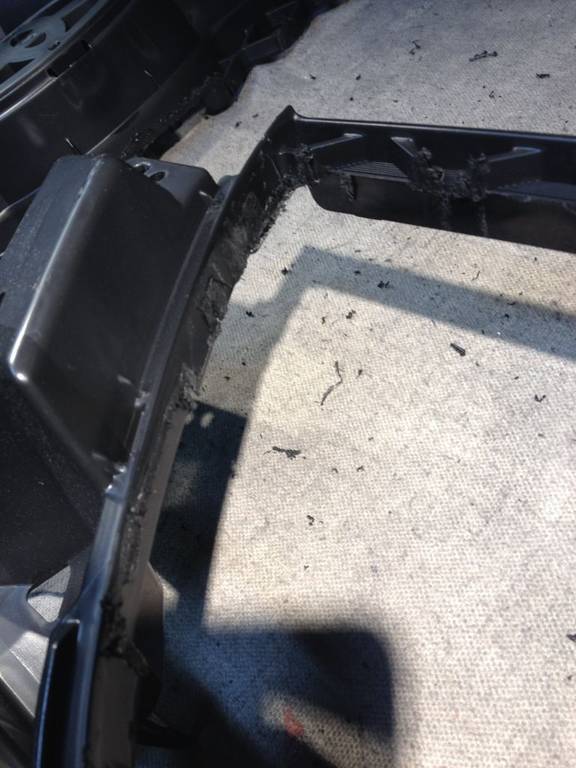 This is the top over where the stock toyota emblem was - it gets a bit thin there so be careful.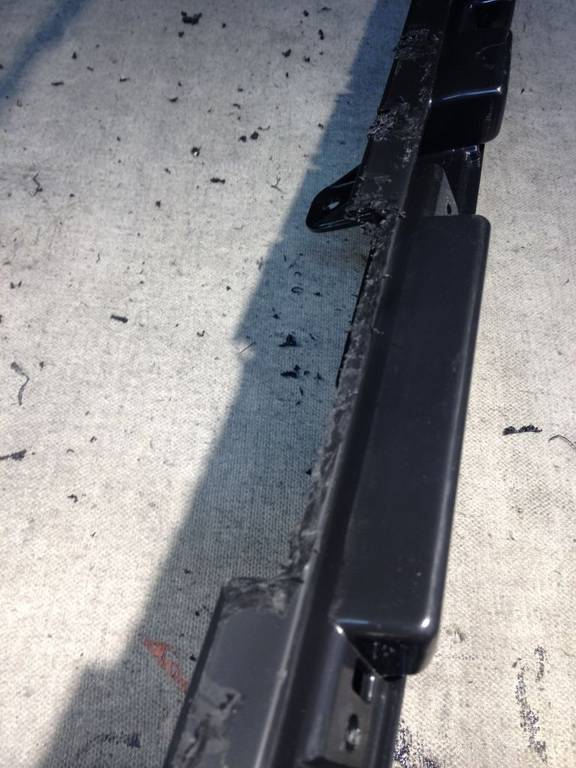 For the bottom I leave part of the cross pieces intact - to do otherwise I feel would have an adverse affect on the structural integrity of the part.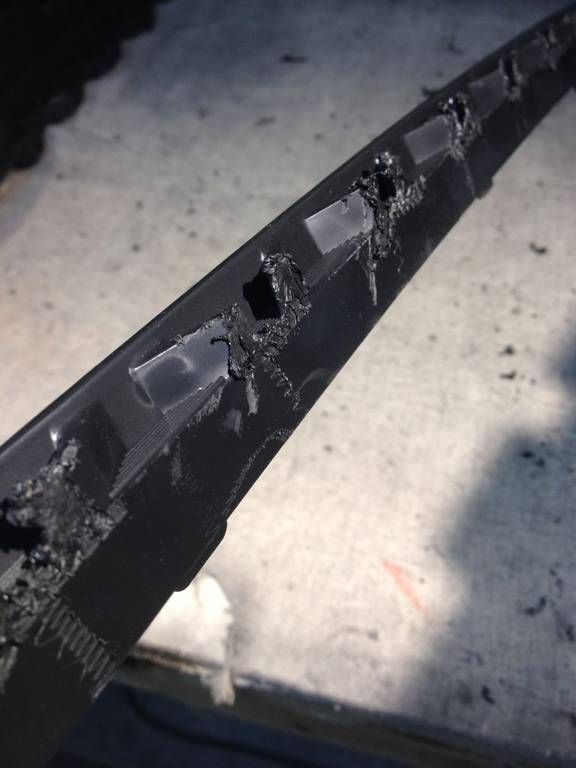 Once you are done you'll be left with this: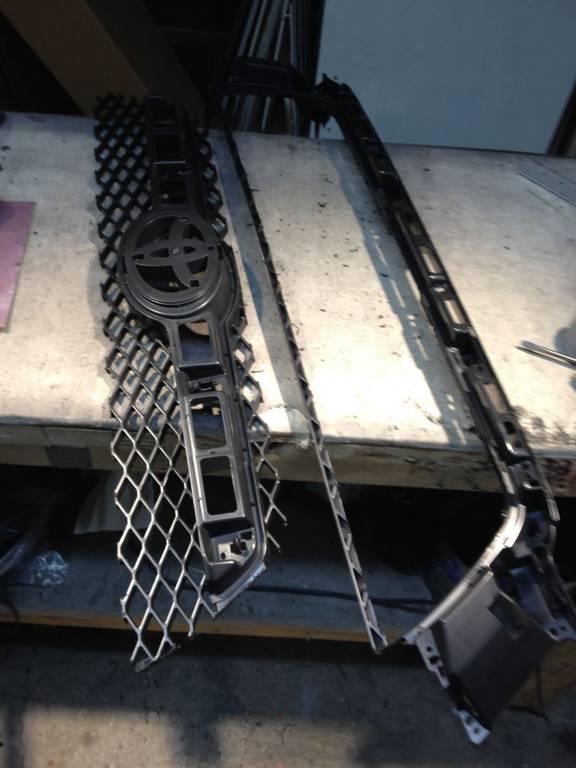 The next step will be cleaning up our grill surround...