I have all led lights for all vehicles. I have the leds for the interior and exterior if your vehicle. The pricing ranges from $7.50-$60.00 for leds. If interested pm me and I will work out a more accurate price for you.
SALE Interior Kit
2 Map Lights and 1 Dome Light $25
(2nd Gen)
Single Color
2 Maps and 1 Dome Light $30
(1st Gen Pre 2001)
Single Color
I carry a full line of leds. They come in White, Blue, Red, and Amber for those that like the orange factory look. The list below are available for all makes and models not just Tacomas.
Here is a full list of LEDs for your truck. I also carry all LEDs for all makes and models, not just Tacomas, so if you have other vehicles feel free to ask for quotes for them as well
DTRL Amber
DTRLs White/Amber kit from the shown video below
Parking lights Amber or White. 2 options
200 lumen or
400 lumen with protective cover
Interior set for cab available in
(white, blue, red, green, pink, purple, uv, and amber)
includes a 9 led pad dome light and 2 map lights
Vanity (Visor LEDs). Avail in, white, blue and red
License plate lights White. 2 options
200 lumen or
400 lumen with protective cover
Rear turn signals Amber. 3 options.
24. LED
60. LED or
10 5 watt High powered Cree LEDs
Reverse Lights White 2 options
400 lumen
700 lumen 5 Cree LEDs flood pattern
Rear brakes (05-08 and some 12-14 non c shaped taillight models). 3 options
30 LED.
60.LED or
10 5watt high powered Cree LED
Third Brake light Red
Resistors for Front and Rear Turn Signals.
Led fogs avail in white, or amber
LED High powered Headlights. Hi/Lo
Underhood lighting kit.
All leds come with a 30 day exchange warranty due to manufacturer defect only. If for some reason your leds have a manufacture defect feel free to pm me and I will be glad to take care of it for you.
Please ask all questions you have about your order before ordering as this is an exchange warranty there are no straight returns for money back after order has shipped.
A 25% restocking fee will be assessed for orders that have been paid and packaged, but haven't shipped yet. Otherwise the exchange warranty is in effect once shipped.
Here is a Mod That I just worked the bugs out of and are now available. Sorry for the poor quality video as I am not the best when it comes to trying to post videos.
New LED Headlights
These are a 50 watt Hi/lo function approx. 5000 lumen output OEM replacement LED Headlights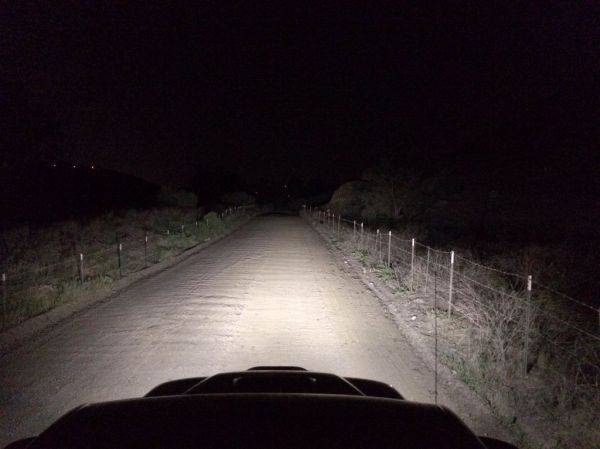 Interior In Blue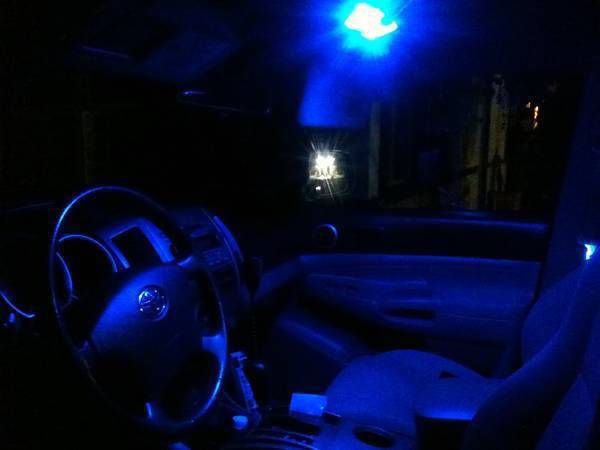 New Arrival:
Under hood lighting:
One 5watt led pod style light