Since Chris got his official vendors status there's now a perfect place to put this.
So far I've placed 2 orders with Chris, one for my truck, and one for my sisters truck.
For my truck I got a white dome light, and red map lights. I'm really happy with my choices, the red aren't super bright (they're great for reading at night) but that's good as my eyes are semi-sensitive.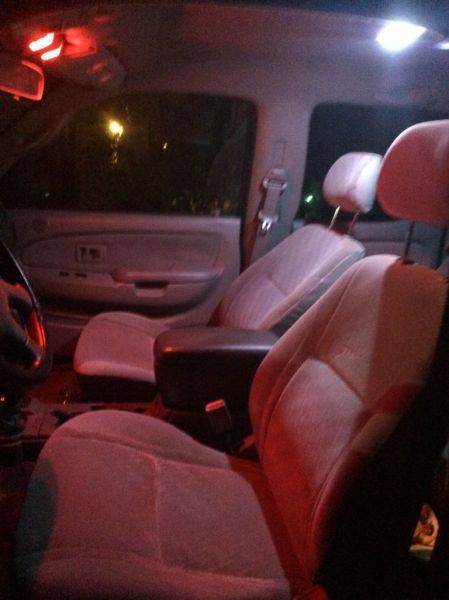 My sister wanted all white (after seeing Chris's lights in my cousins truck) so she went with those and she's very happy with her choice, when you turn on all the lights it's like having the sun on a switch.
I can't say anything about shipping time as Chris installed the lights personally.
Overall I'm very pleased with Jumper's LED's and will be doing business with Chris again.