Please read post 48 on page 3 for information on pricing!
Ok, so I finally decided to pull the trigger and start my projector retro.
First, I started by ordering brand new housings. Yes...I got the eGay housings. I figured projectors were going in them so any problems with aiming/sealing shouldn't be an issue after I got done with them.
Next, it was time to order all the projector parts. I called TRS (
The Retrofit Source
) and Nate helped with all the ordering. I got the FX-R Stage III kit with 4300k D2S bulbs, morimoto ballasts, gatling shrouds, and a wiring harness.
I dealt with both Nate and Matt during the process and they were both a great help. They answered all my questions and had everything shipped out right away. I have nothing but good things to say about TRS.
After getting all the parts it was time for the build to begin.
Pics: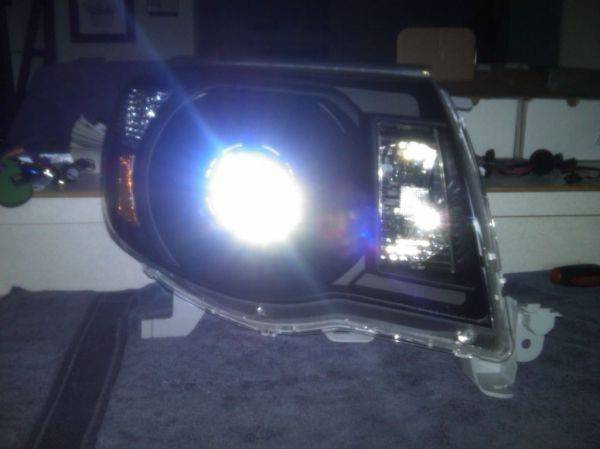 Projectors temporarily mounted in reflector bowls.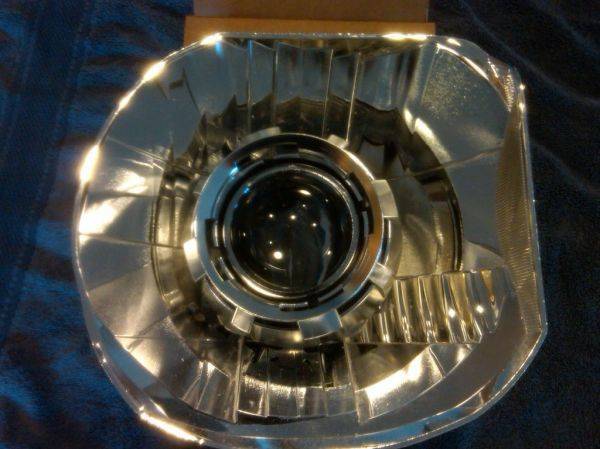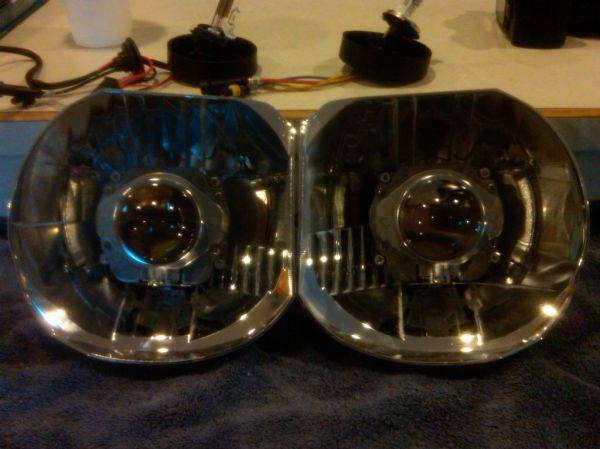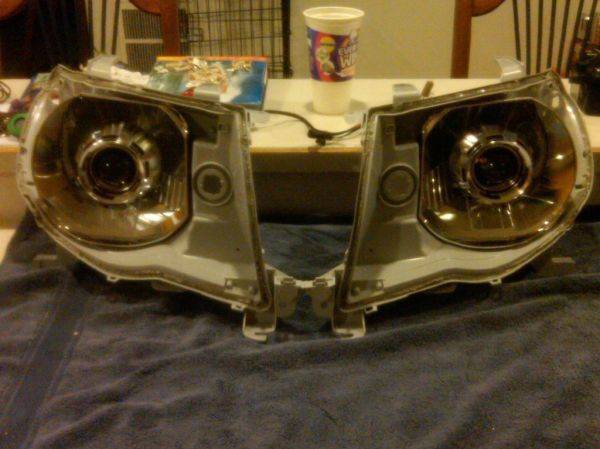 After getting the cut offs close to where I wanted them it was time to pull everything apart so I could paint the shrouds and reflector bowls.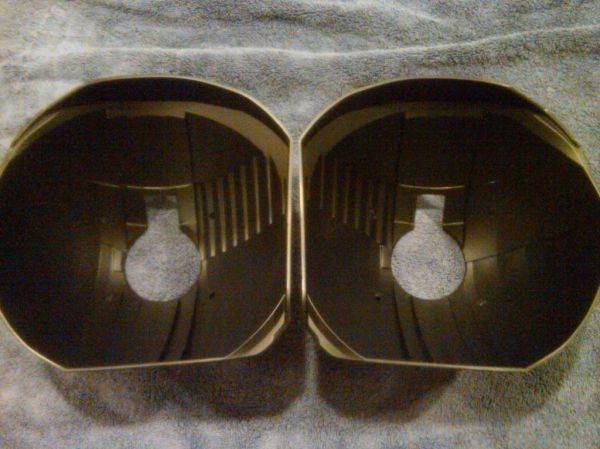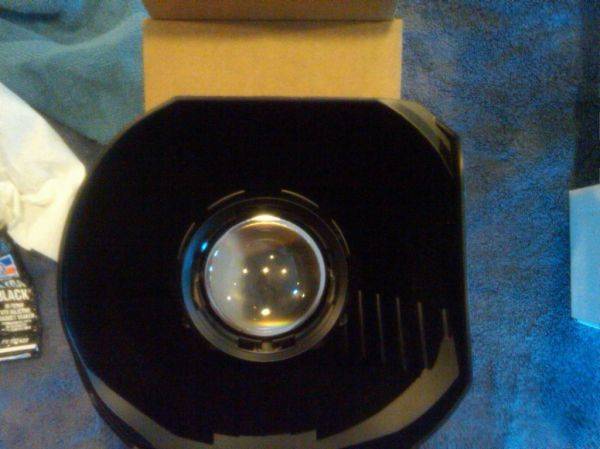 Once the paint dried it was time to put them back together and re-align everything.
After I got the cut offs right where I wanted them I epoxy glued the projectors and nuts so that nothing would come loose. At this point, everything was permanent.
While the epoxy resin was drying I mounted the morimoto ballasts to the housings.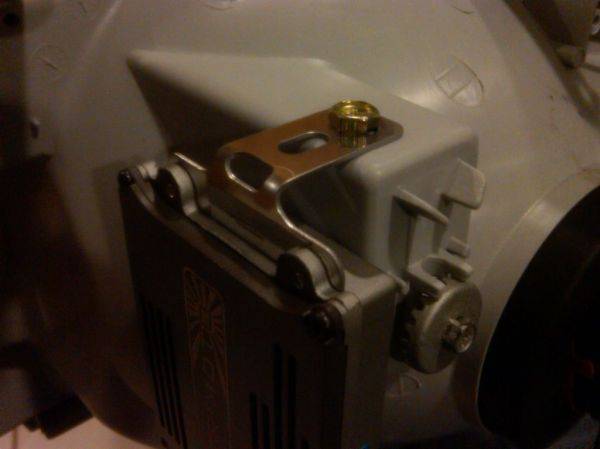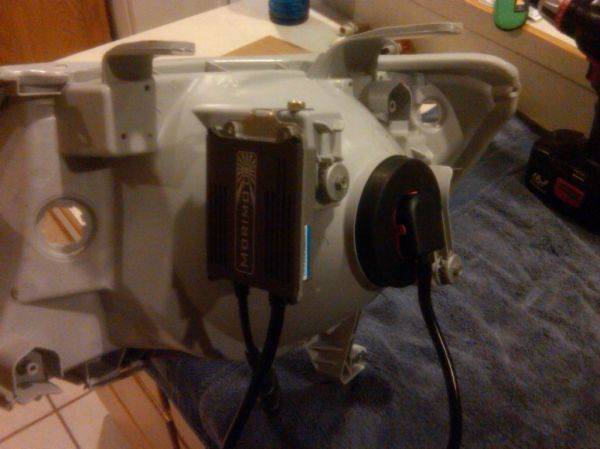 Here are the rest of the pics of the finished lights...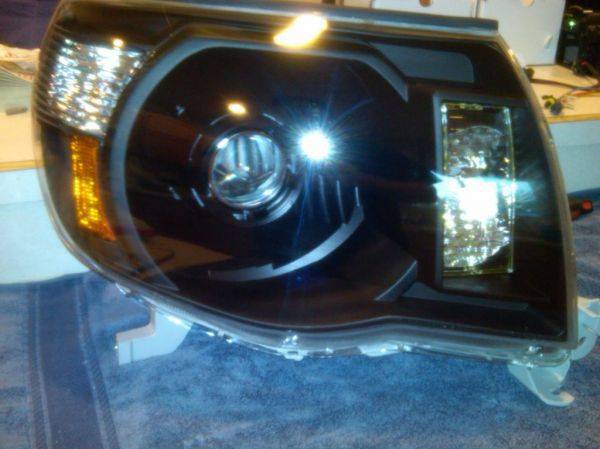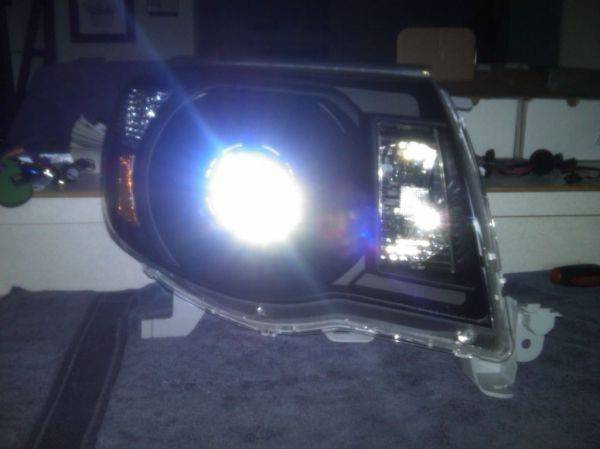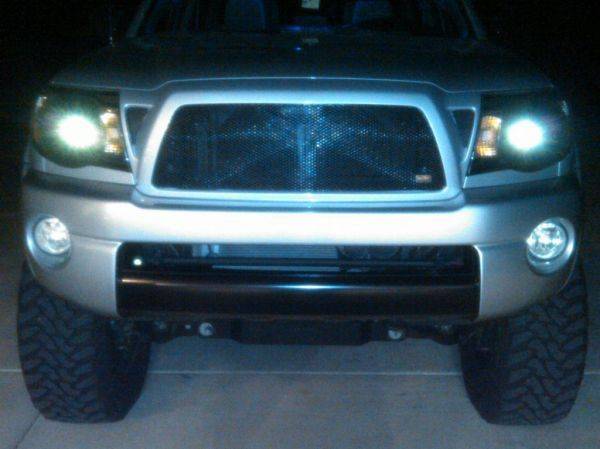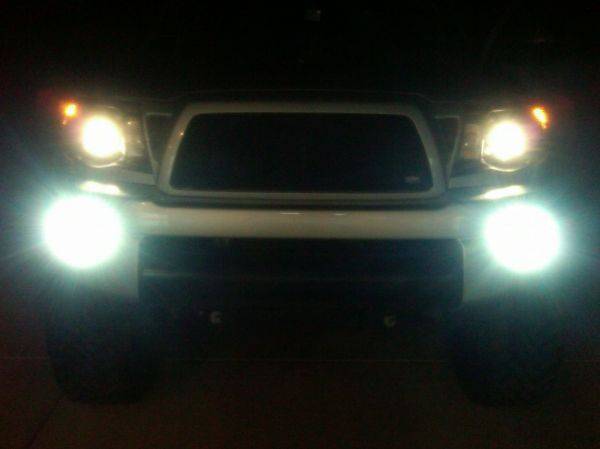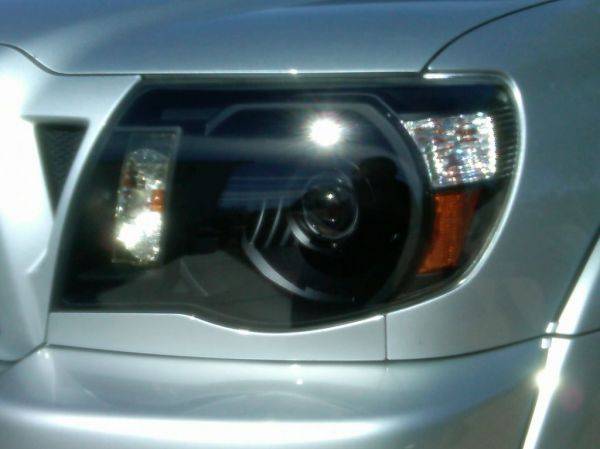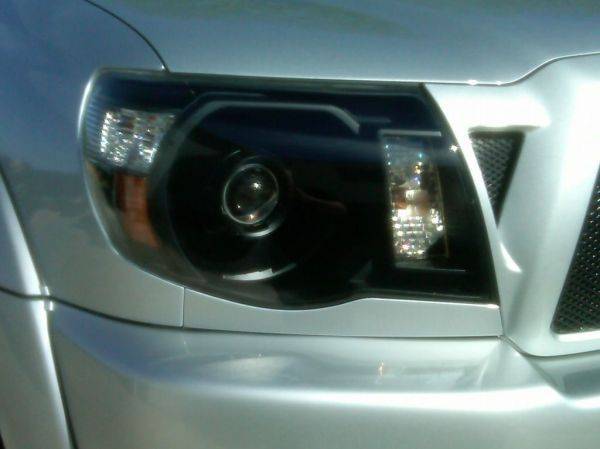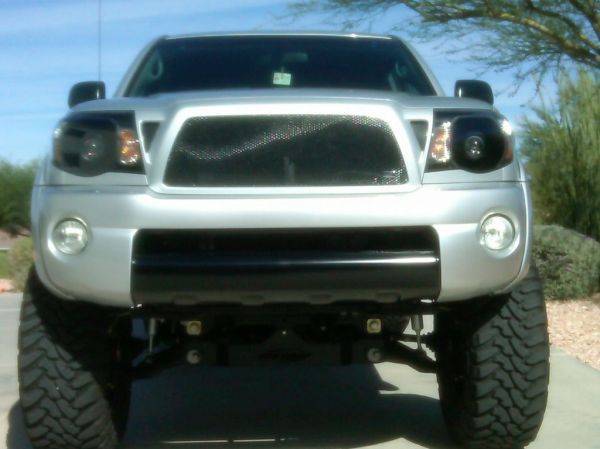 Here are the pictures of the cut offs during alignment and after everything was said and done.
Low beams before adjustment...
High beams...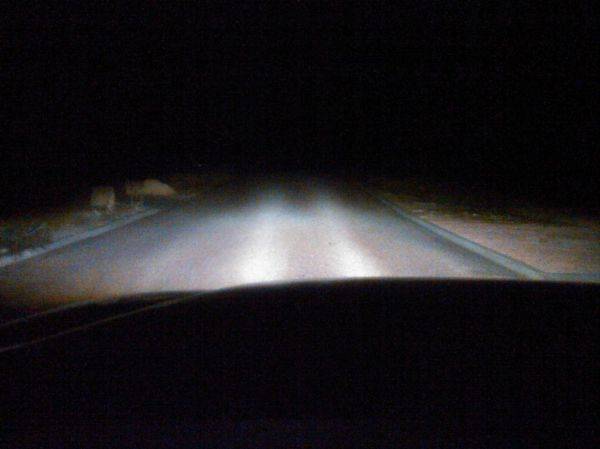 More cut off pics...
Still needed some adjustment.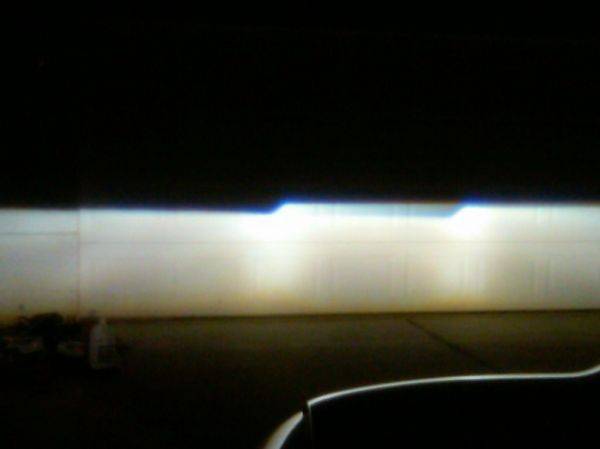 Here is the final cut off after I was done with all adjustments. Dont mind the height, I was going up my drive way.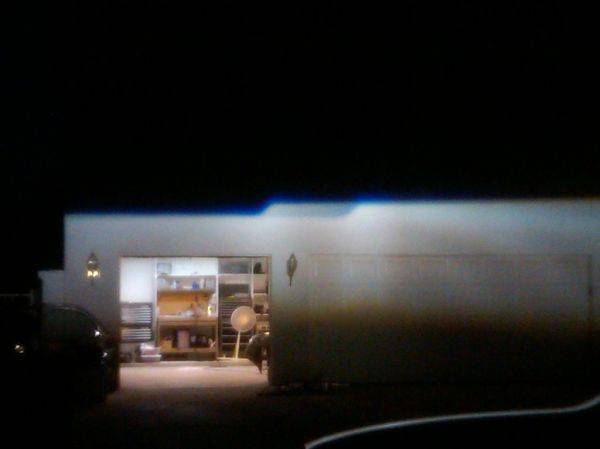 Pictures dont do these lights any justice. They are very bright and cover a LOT of area. The high beams are far brighter than any other stock headlights I have ever seen.
Well, now that I finally got around to doing the write-up on this retro...lets hear what everyone thinks.