I needed more direct light right at the tailgate for making adjustments to my snowboard while in a dark parking lot. Got two of these for $6 shipped on
ebay
. Tied them in with the existing light strips and ran it off the switch in my bed. Works great and directs the light exactly where I wanted it.
Here's the light bar that is mounted just under my light strip. Everything is LED.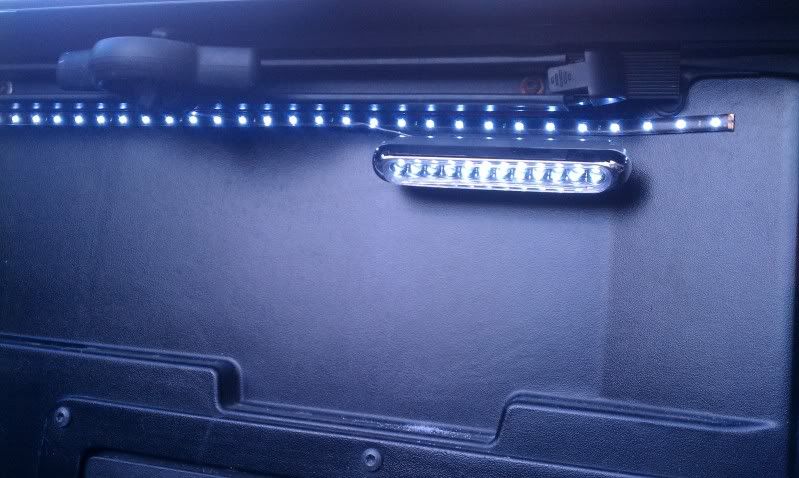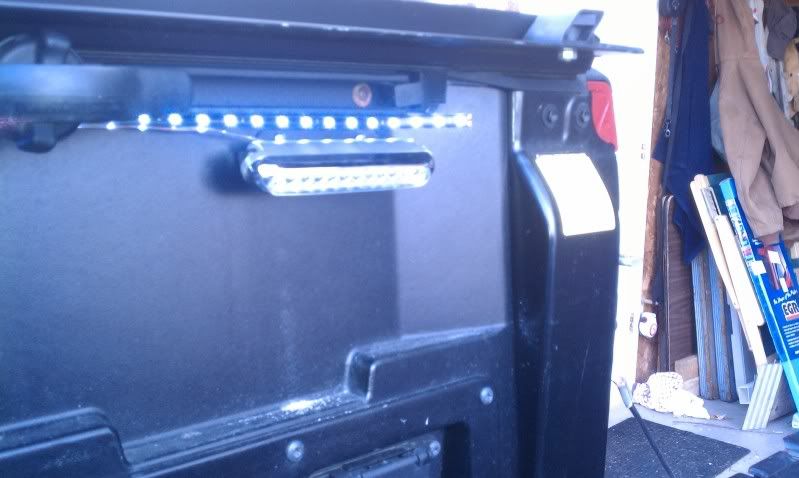 The wires for both run into the passenger cubby.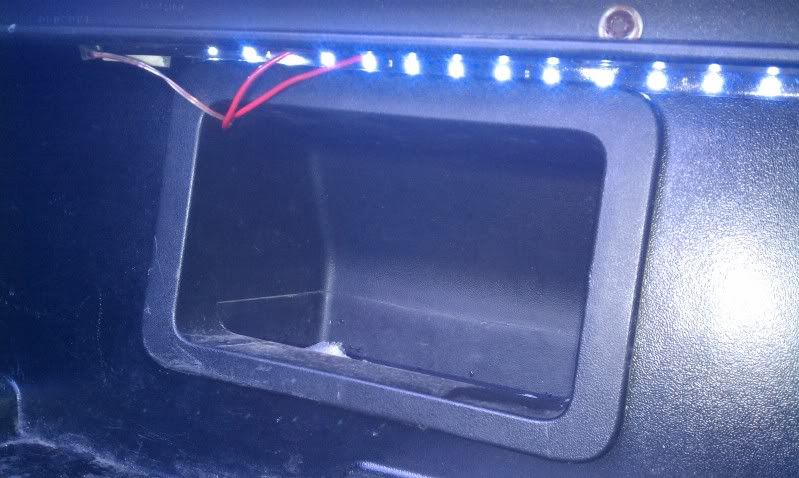 Both run off a switch mounted in the back. There is also a switch in the cab. I can turn them off with one switch and back on with the other.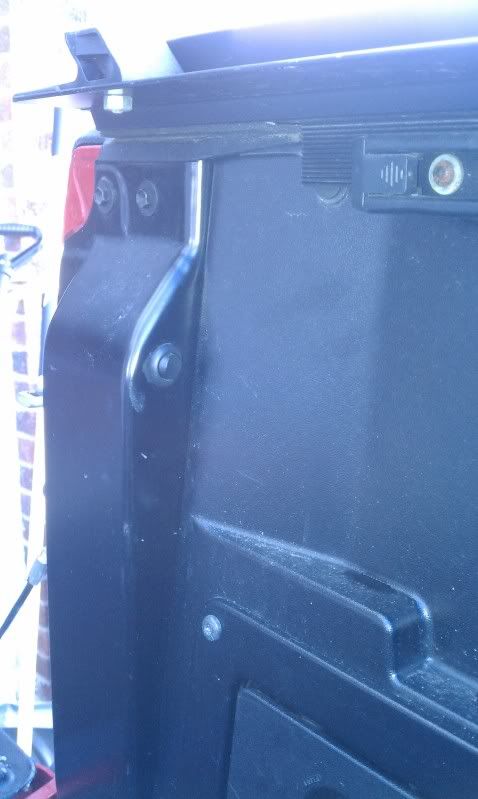 The red 'hot' runs through the rubber grommet in the firewall and to a fuse (yellow wire), which is connected to the battery.