I wanted something more masculine looking than the OEM chrome headlights on my Taco, but I'm generally not a huge fan of the all-out BHLM on silver streak Tacos in most cases (although I have seen exceptions where it looks cool on some builds).
Here is the before with OEM chrome lights: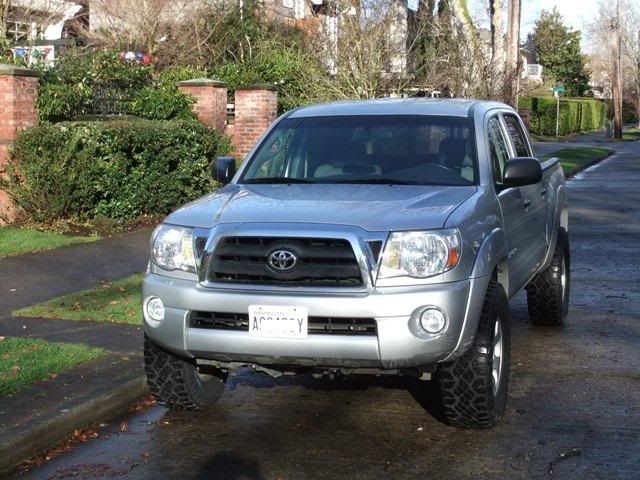 I wanted something in between chrome and black...something closer to the newer OEM smoked headlights on 2009+ Tacomas.
So I did a smoked headlight mod last nite using chrome blackout shadower made by Duplicolor. I give full credit to EverTaco23 for the Duplicolor idea. Thanks man!
The blackout kit costs $17 at O'Reilly and comes with a can of clearcoat, but I didn't end up using the clearcoat at all.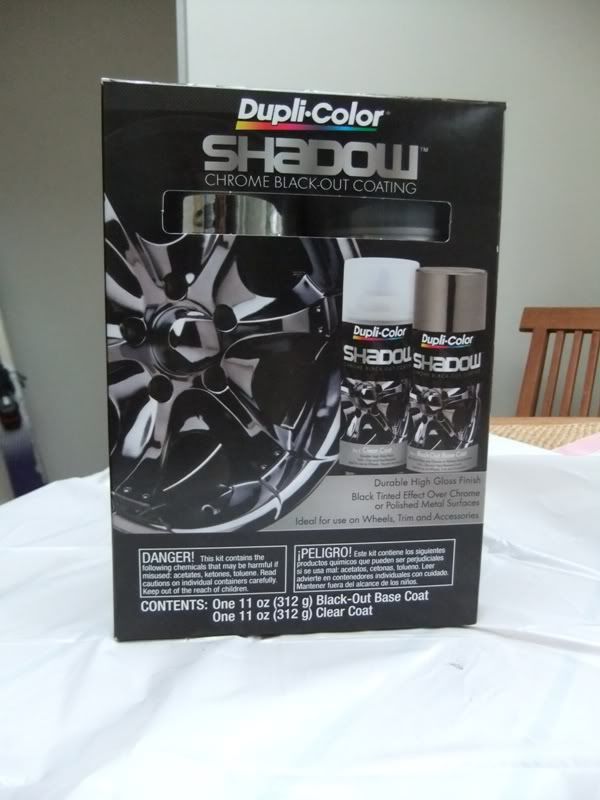 For the headlight mod procedure, I followed Viet2100's awesome how-to thread:
http://www.tacomaworld.com/forum/lighting/65226-how-black-head-light-mod.html
Disassembled bezel before chrome black out: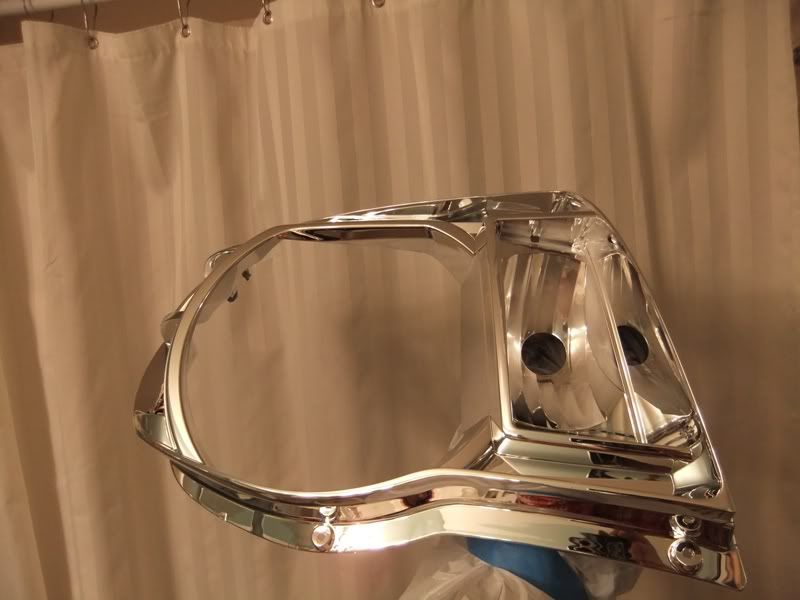 And after black out:
The photo really doesn't do justice to what it looks like in person. It just looks like black paint in the pic, but in person it looks like translucent black chrome. I used 2 coats put on 20 minutes apart, but you could do more coats to make it darker or fewer to make it lighter.
My biggest tip for using the chrome black out is don't do this mod at night under fluorescent shop lights, especially when it's 45 degrees and raining outside like I did
Do it in proper daylight so you can see what the heck you are doing when you spray the blackout on, because it's tricky to get it even on each bezel and consistent between the driver and passenger side headlights. The blackout is not a paint, it's a transparent overcoat that tints the existing chrome.
After installing lights back in the truck (compare to first pic above):
Close up...it looks pretty close to the newer OEM smoked headlights, but maybe a slight shade darker. It's kinda weird, because up close in person it has a slight bluish tint. But you can't detect the blue when you are standing more than like 5 feet away.
And with my favorite bro'd out lighting configuration...fogs, amber running lights, and parking lights all on
And there you have it!