In my goal of changing everything on the dash to black from silver and the lights from amber to white and blue.
Dash gauges and radio were pretty fun to change the leds out compared to the temperature controls.
So I took everything I came across on the forms and some ideas I had on changing the A/C control dial's colors and came out with this: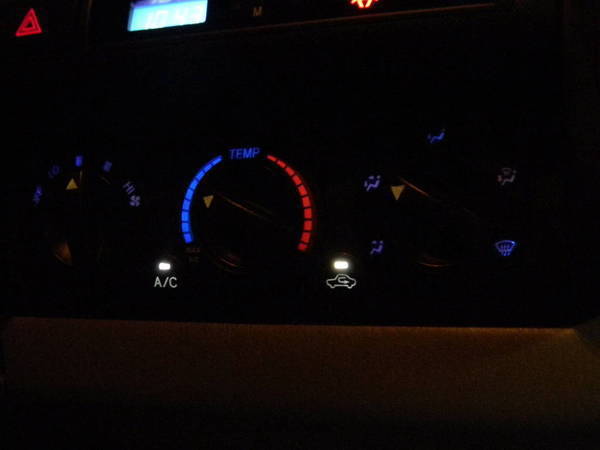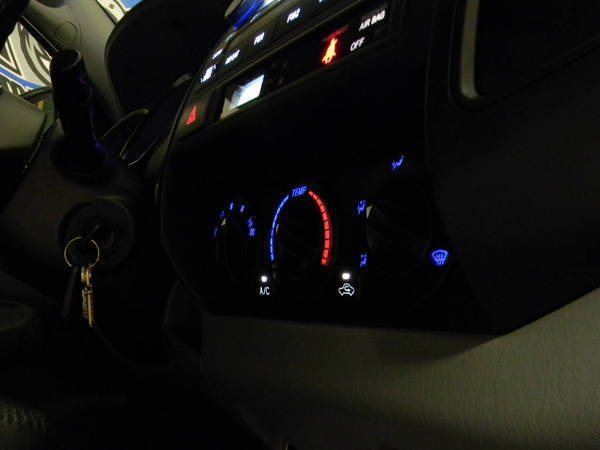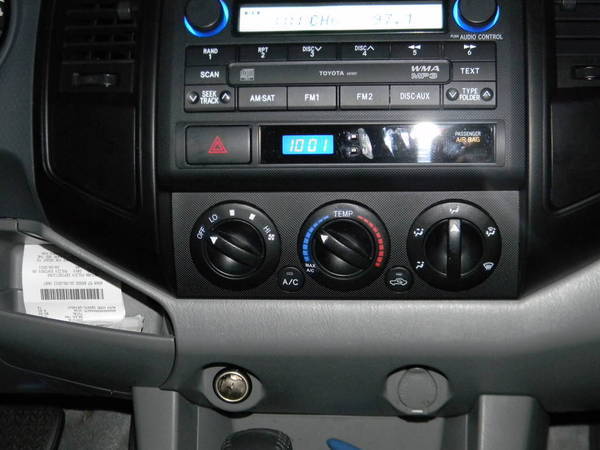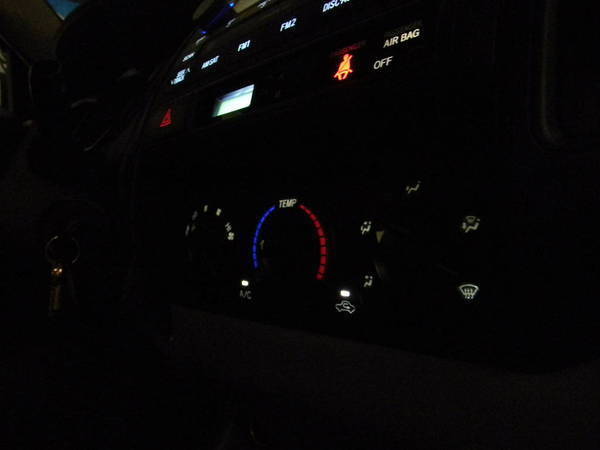 The short story on getting it done. Sanded all the amber off on the dials. I took little cut outs of all the images on the dials to paint white and cover everything else up, to block the light out. Then photoshoped a picture of the dials, changed the background from silver to black and cut out the images to print as white. Printed it on clear vinyl and then installed. The blue is from blue tape in the back of the dials. Same thing for the A/C and circulation button, printed on clear vinyl. This is probably going to lose you if you have not seen the guts of the dials. I am still not happy with the uneven light display from the LEDs I put in for the dials, but they are a clearer white than the bulbs that are normally in there.
3-6-11
pulled the blue tape from behind the icons and left white
Write up for the process
http://www.tacomaworld.com/forum/lig...ml#post3492379