Just completed my BHLM thanks to
Viet2100!
Just wanted to show you all how it turned out, if anyone is too scared or on the fence I say go for it. The hardest part for me was not scratching the painted black benzel when inserting it back into the plastic lense. Other than that its a lot of waiting for the oven to heat up or for paint to dry. Hope you all give it a try.
I followed the steps
Viet2100
has on his BHLM how to page, which is linked at the bottom of the page. I tinted my turn signal with one coat of VHT tint, and taped off behind the turn signal so people can actually see when it is on. Safety First
*Picture's of the signals are in pictures below if you want to see how bright they are.*
Before Picture
BHLM
Woot Woot
Removed all none Oven Materials (Including 3 Torx #15 Screws)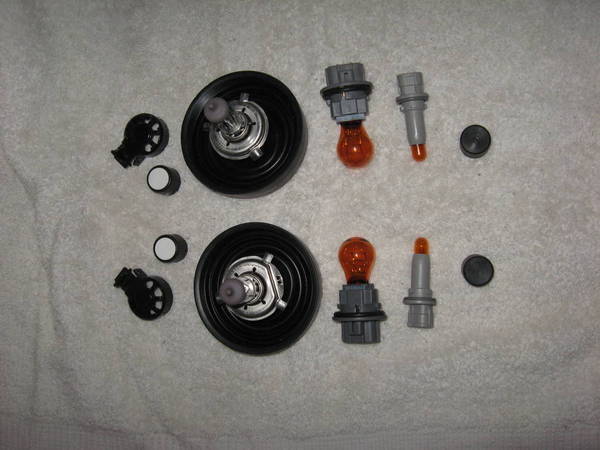 Headlight with most the factory goo removed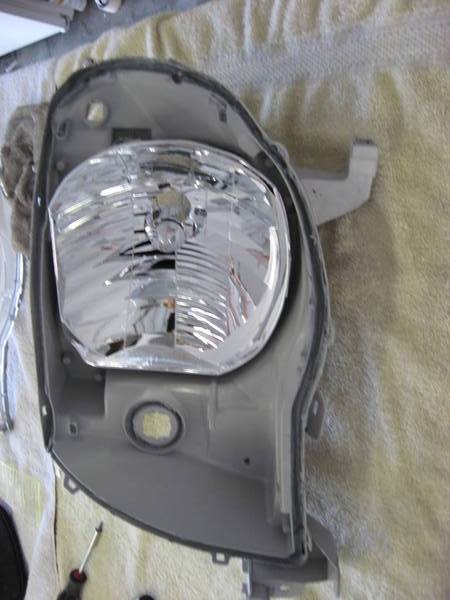 Painted the Bezel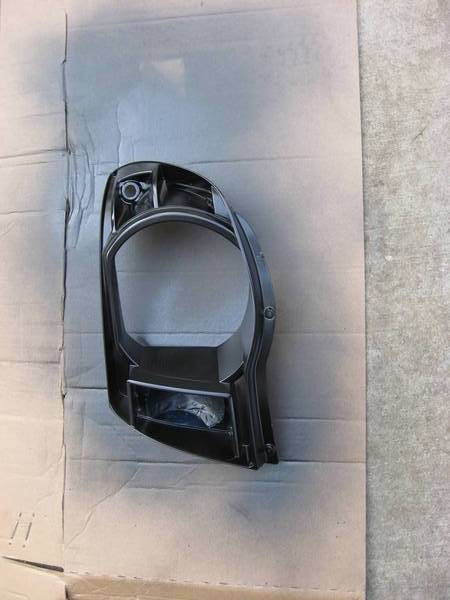 Single Shot of Chrome Benzel, Painted Black with Tinted Lenses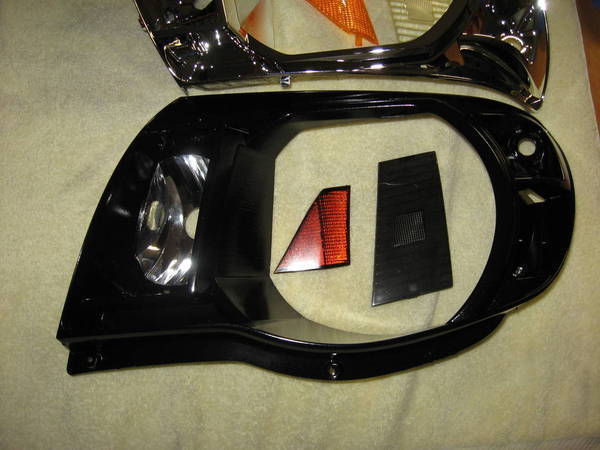 Comparing the Stock Benzel and reflectors with the Black ones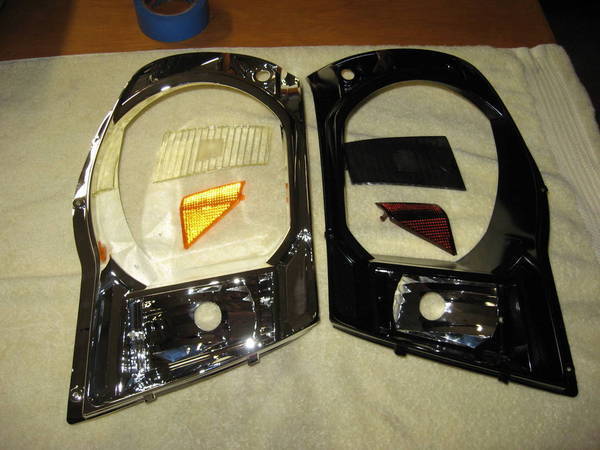 Drivers Side Headlight Curing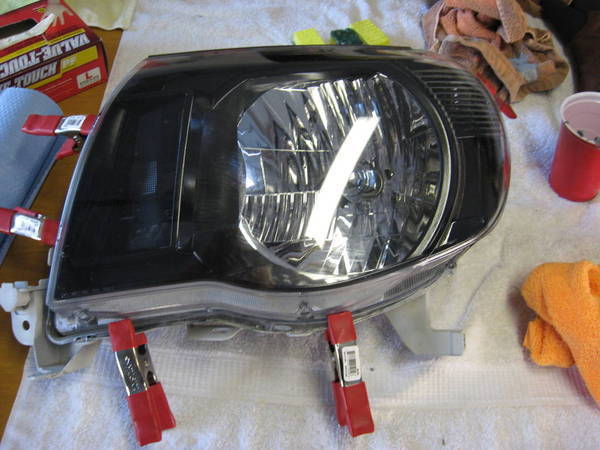 Quick picture of finished product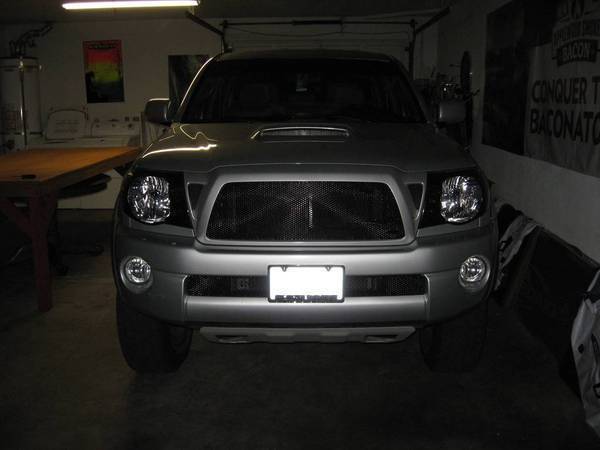 Some More EXTRA Pictures of the BHLM:
Passenger Side Headlight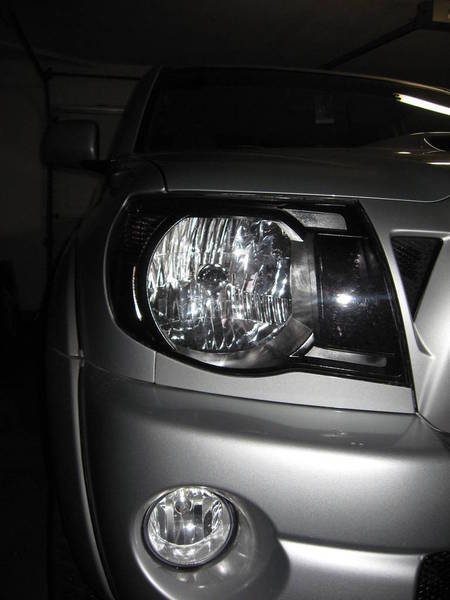 Driver Side Headlight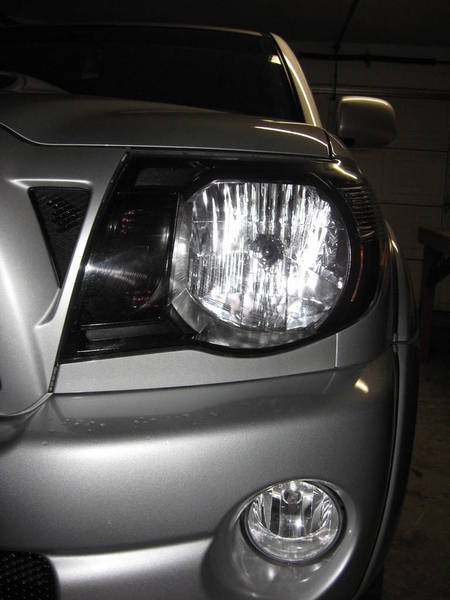 Passenger Side with Signal Lights on
Driver Side with Signal Lights on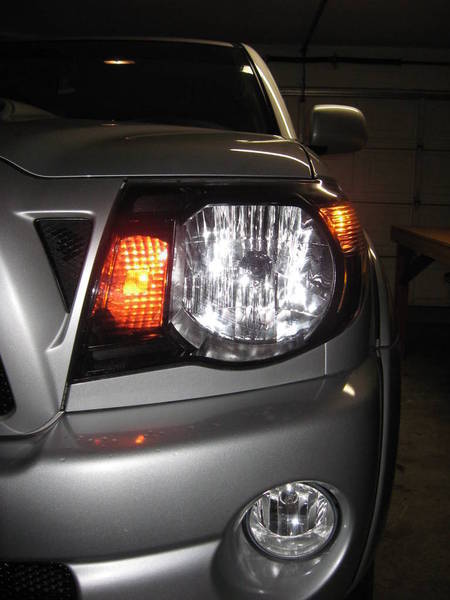 Before Picture
After Picture: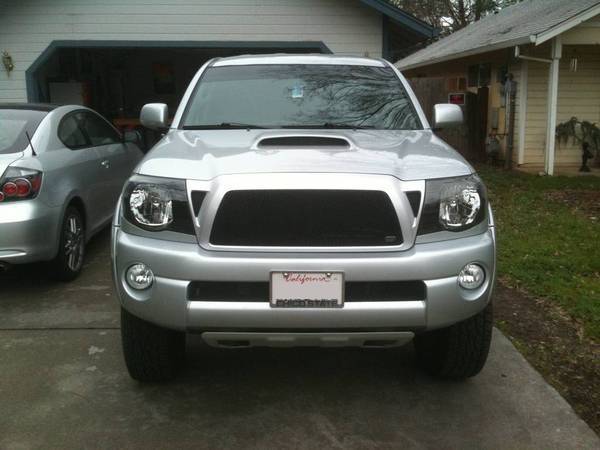 Special Thanks to:
Viet2100,
http://www.tacomaworld.com/forum/lig...light-mod.html
If anyone has any questions about anything let me know!