Yes you read that right. HID rock lights. Count em, five 55 Watt HID lights. 25000 lumens of light…pointing at the ground.
I'd been meaning to install some rock lights for a while now, but never really found quite what I was looking for. Night time wheeling is a whole different beast and extra lights always help. They also double as landing lights out at Pismo.
I was strolling through my local Wallyworld and came across these small and inexpensive fog lights. They were on clearance for $13 a pair. So I bought the last 3 sets they had. The housings are all metal and the lenses are glass and they have a nice thick rubber grommet to keep out moisture and debris. Pealing back the rubber grommet you can see it uses a standard 55 Watt halogen bulb held in with a small single set screw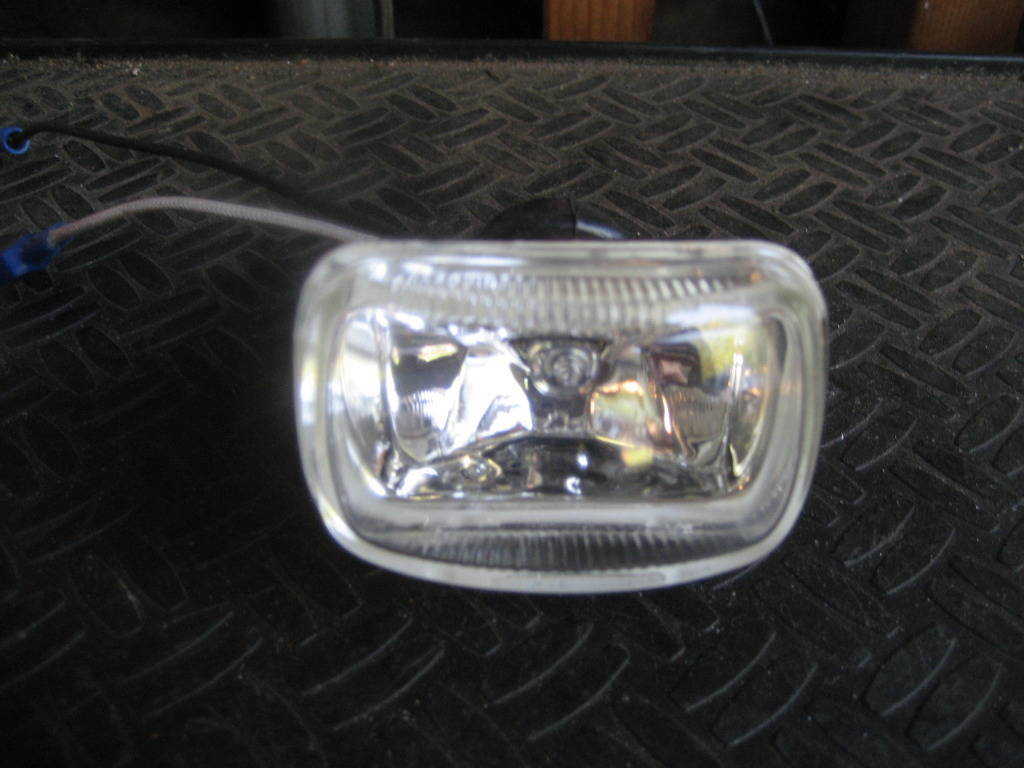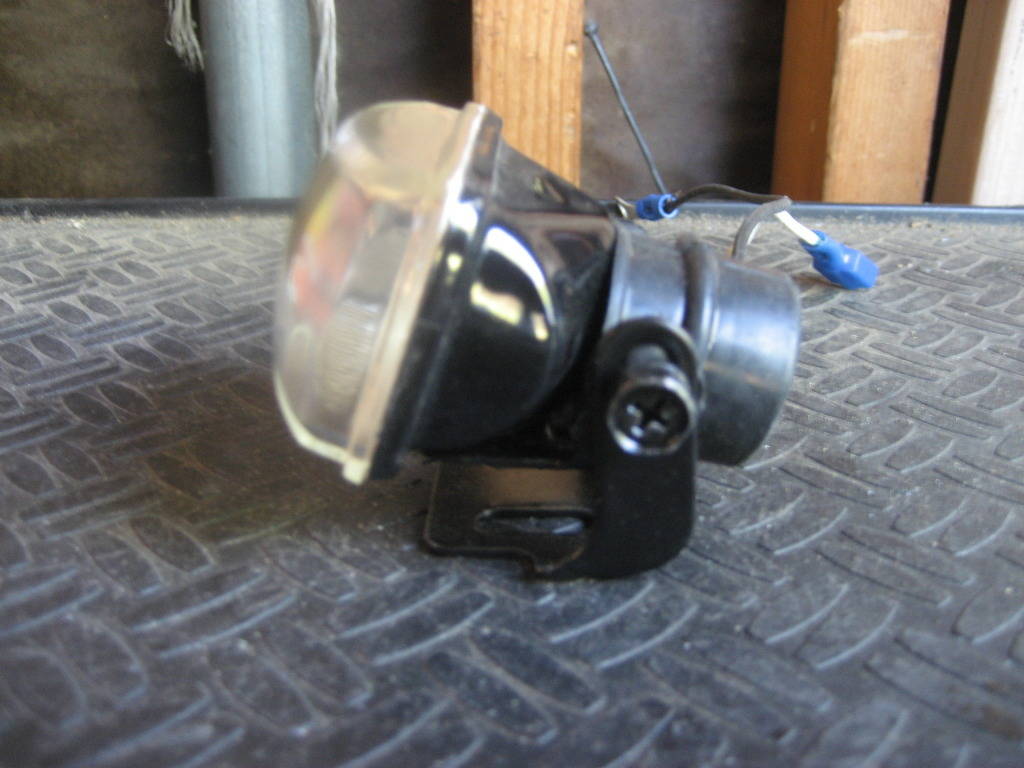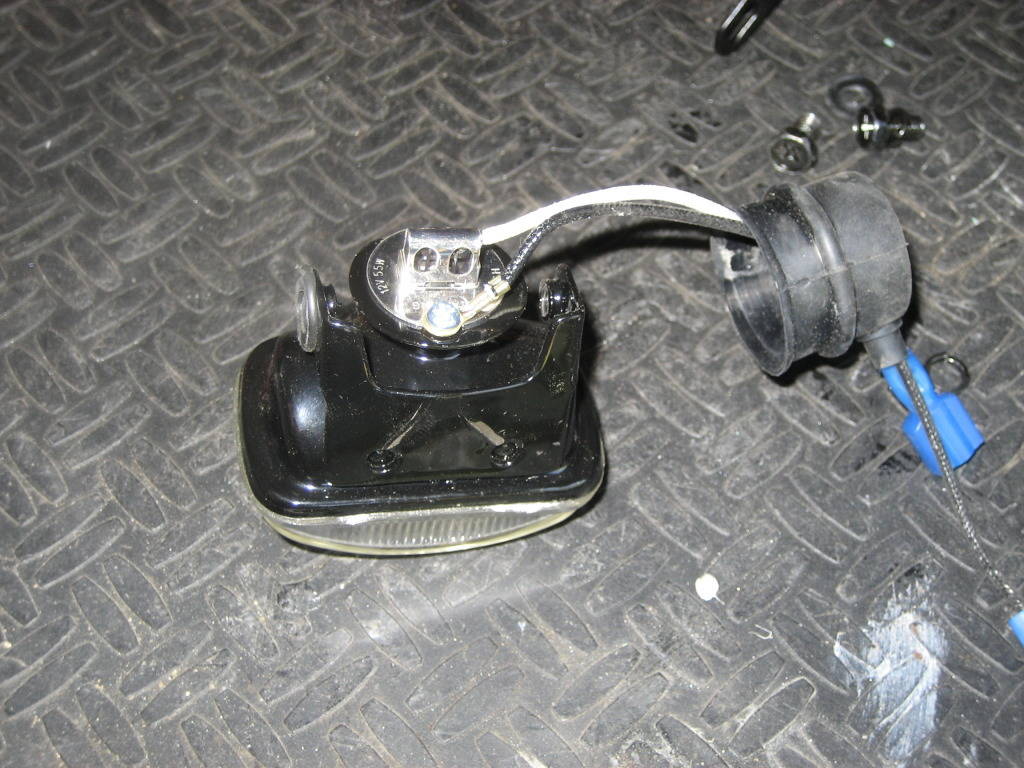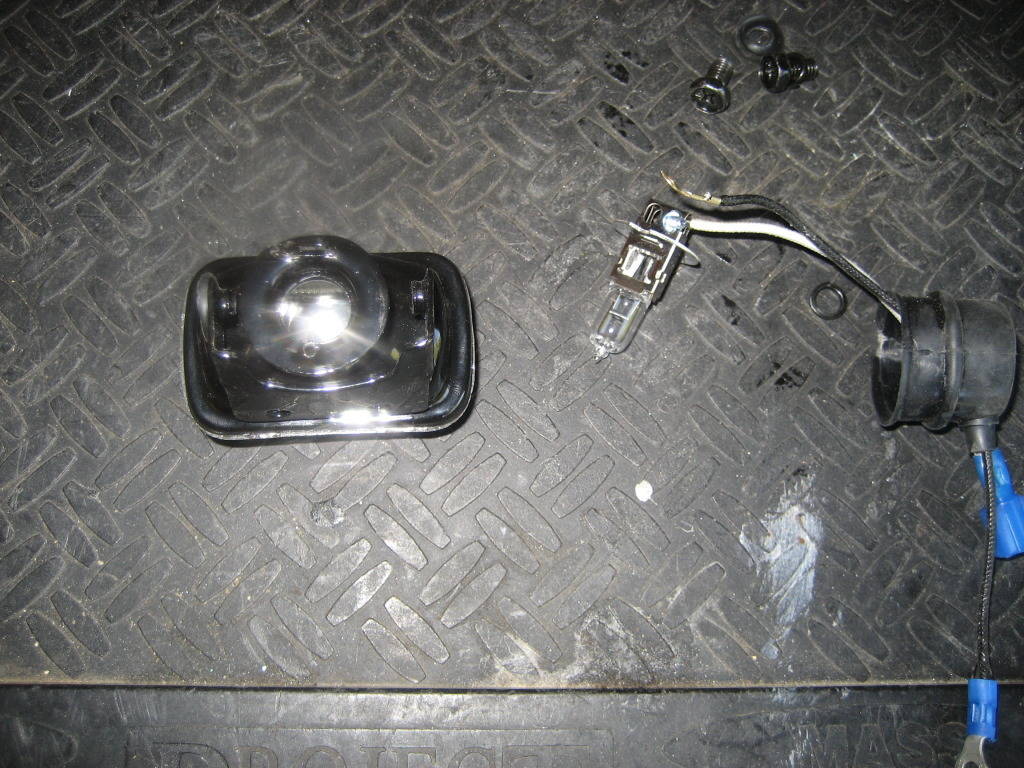 My original plan was not to use HID bulbs, but since the lights were a standard H3 bulb and I had a couple of DDM kits leftover from a previous project, I figured I'd give it a try. The bulbs fit the housings perfectly with room to spare. I replaced the set screw with a slightly larger screw with a larger surface area to ensure it wouldn't move around too much.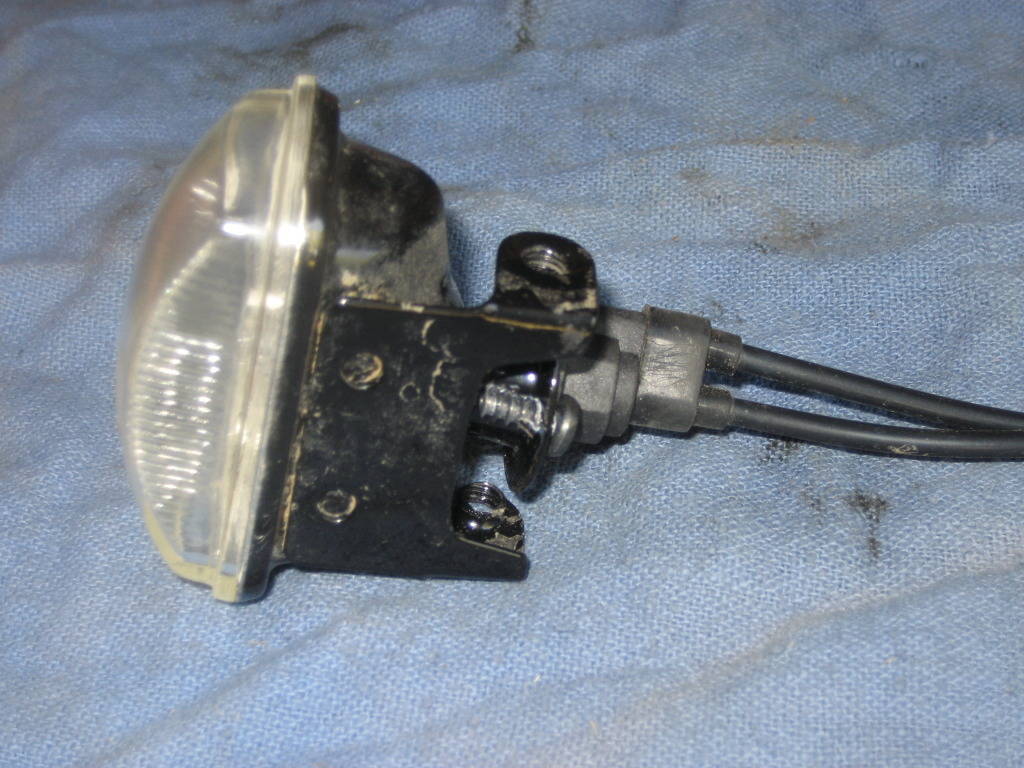 Next I cut a small slit in the rubber grommet for the back of the bulbs and wiring and slid it back into its original spot. Wrapped it with some electrical tape to keep any extra debris out and call it done.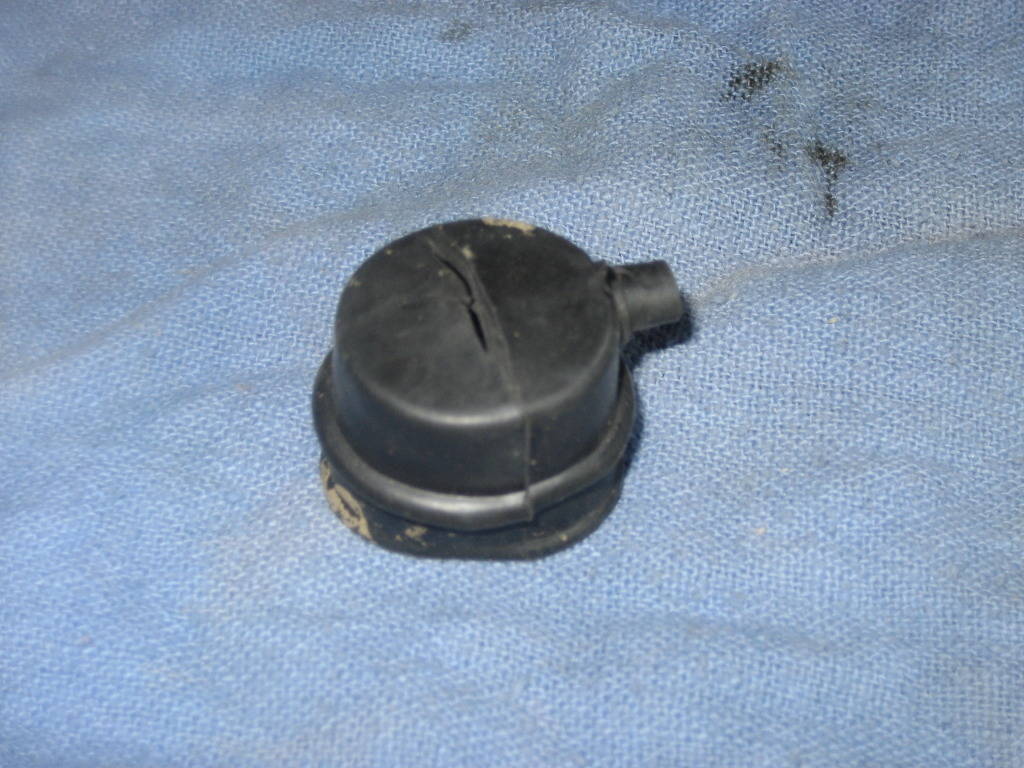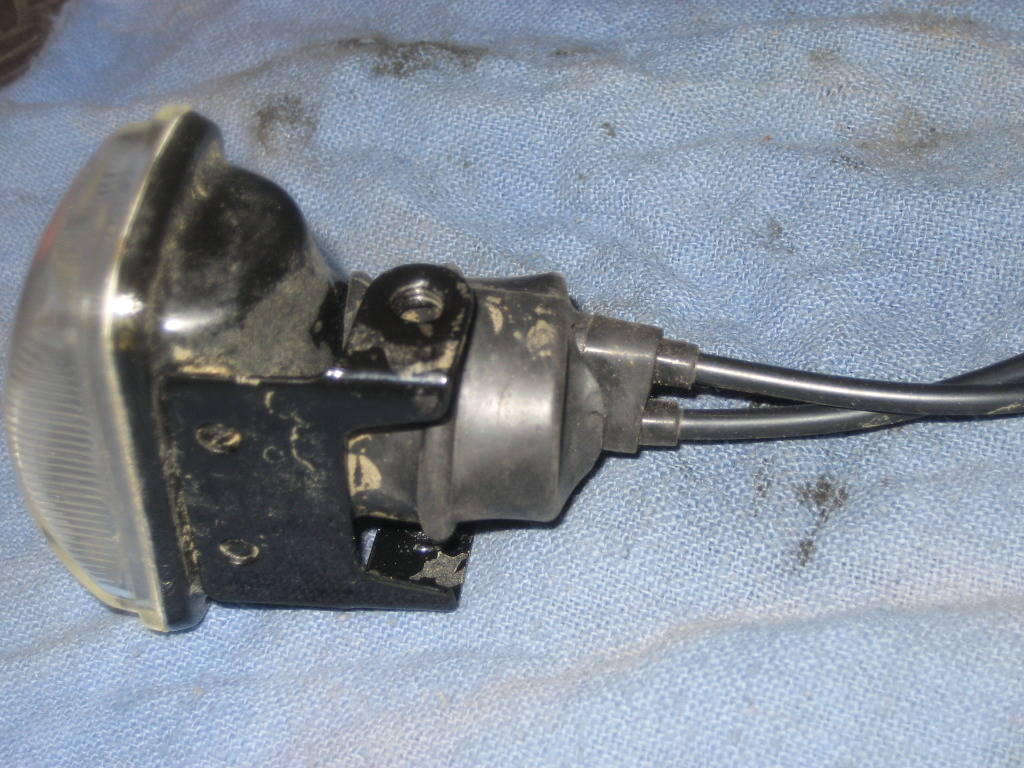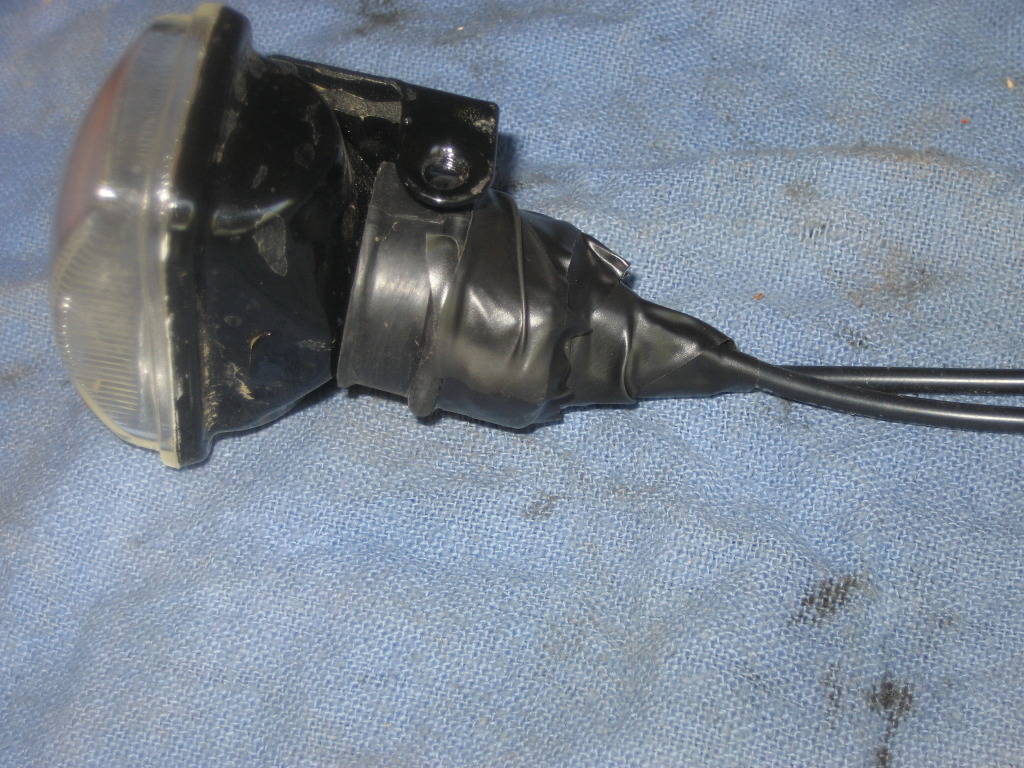 I repeated that process 4 more times for a total of 5 lights. I actually had to order an additional set of HIDs as I didn't have 5 on hand, so this was a bit of an ongoing project.
The lights themselves are quite small and can fit in relatively tight spaces. Finding a spot to mount the lights was easy. Finding a spot for the ballast was slightly more challenging.
The front two lights are behind the front bumper and shine directly in front of the front tires.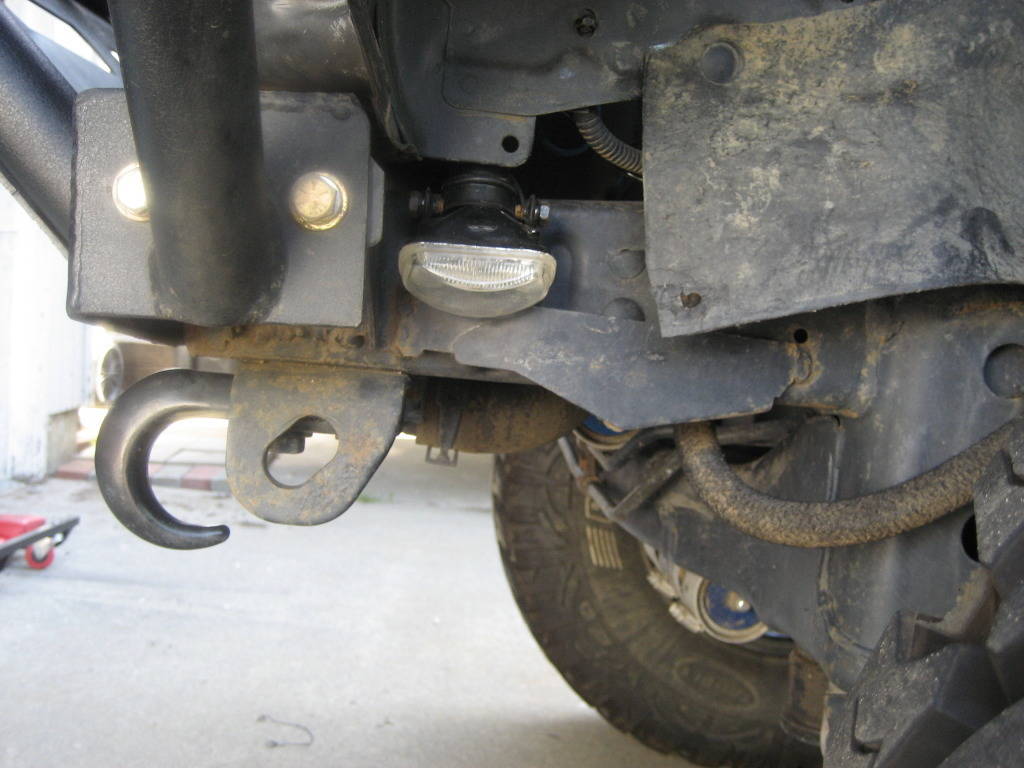 The middle two lights are mounted in between the front and rear tires directly on the frame. Again my goal was to have them project in front of the tires but these lights really flood.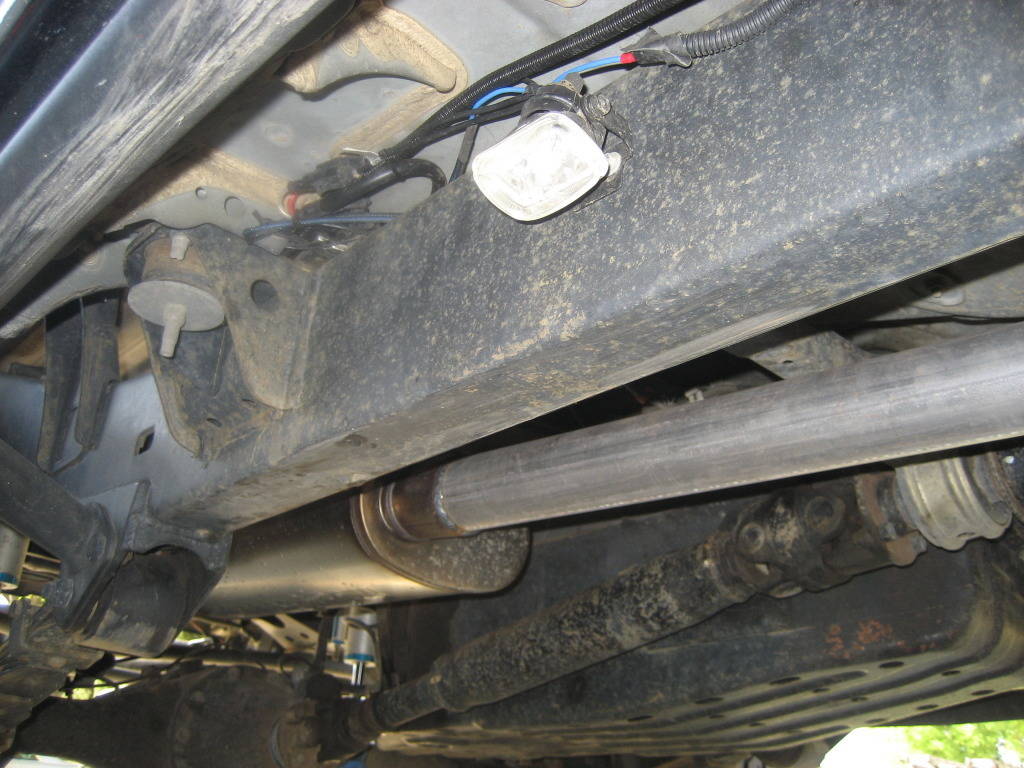 The last one was mounted where my rear spare tire carrier used to be. I have a full sized spare in the bed of my truck and have no use for the old tire carrier so I unbolted it and put the last light in its place and facing slightly to the rear.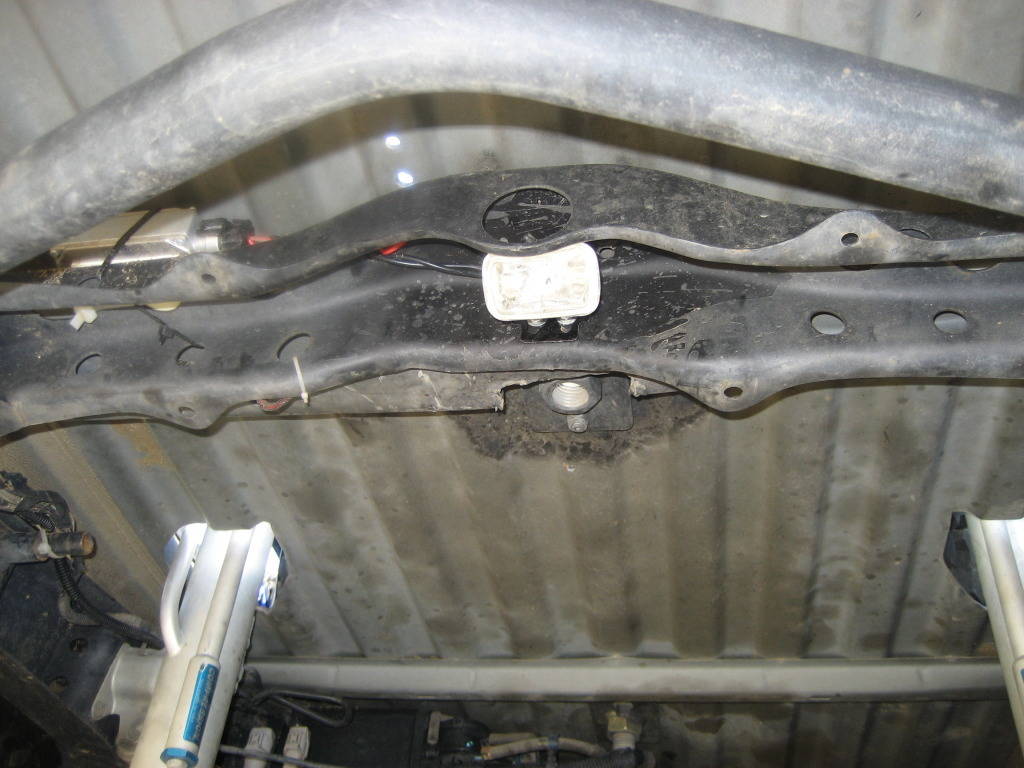 Wiring was is pretty straightforward. I did run into one small snafu when wiring this up though. Five lights at 55 watts each is a total of 275 watts. Total current draw for that at 12 volts is 22.9 amps. I ran two strands of wire. Two lights (passenger side) on one strand, and three lights (driver side and rear) on the other. I figured at 22.9 amps I could use a single relay and a single 30 amp fuse. While this worked, it didn't work for long. The fuse got super hot and blew after a few test uses. Unbeknownst to me, HID's pull more than twice as much load when the bulbs are first heating up. Meaning instead of 22.9 amps it was drawing more than 46 amps when warming up. So I split it into two separate circuits.
I had bought a small 6 circuit auxiliary fuse block a while back and this was as good excuse as any to finally put it to use. The fuse block is made by Blue Sea. Each circuit is rated at a max of 30 amps and the total block is rated at 125 amps. I ran a 4 AWG line from the battery to the fuse block with an inline 100 amp AGU fuse. The whole package bolted down to a piece of steel and mounted behind the factory fuse block.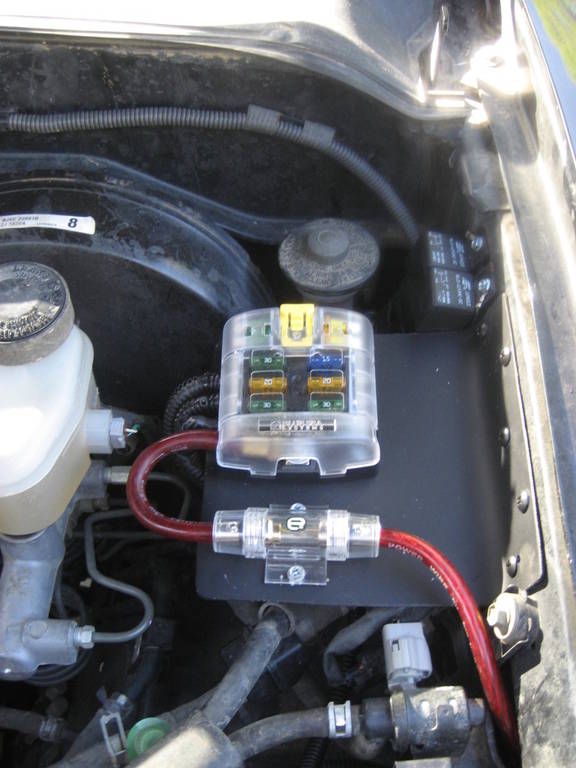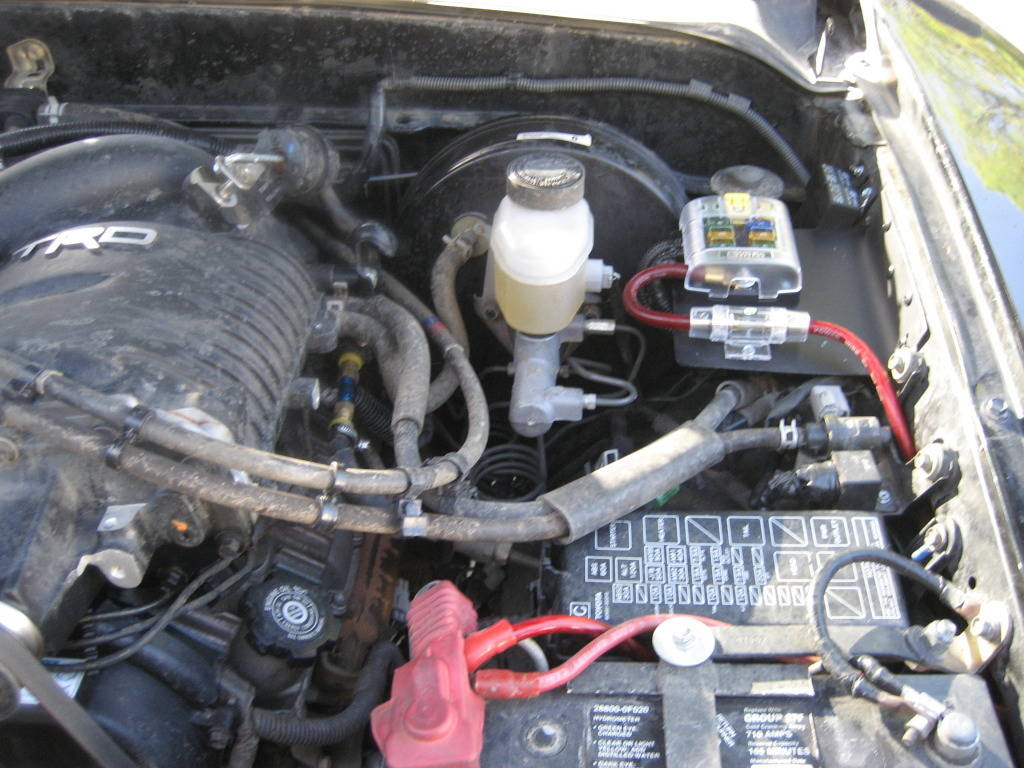 And now, the finished product. Get your suglasses ready
The pictures really don't do it justice but these things light up my entire street. Can't wait for the next Pismo trip.