Can't see your feet at night? Do you want to see them? Do you want to see them when you open your door? Then this mod is for you.
Instead of using a relay like some other methods, this way utilizes a three way switch to switch the ground for your LEDs from the door trigger ground (on when you open the door(s)), Chassis Ground (always on), no ground (off). simple. easy. no need mess around with a relay. therefore, more awesome.
Parts/Supplies Needed:
GSW-45 Rocker Switch - Scion OEM Style- 3 way Switch (On/Off/On)- Fits in the dash opening with shaving-
http://www.oznium.com/gsw-45
LED/Cathodes of your choice; I used these in 1 Foot lengths:
http://www.oznium.com/led-ribbon
Wire
Assorted Terminals
Crimps
Heat Shrink Wrap or electrical tape
Crimper and/or Soldering Iron
Zip Ties
Hands
Step One
: Find the door trigger leads, located underneath the left and right side trim panels underneath the doors. Door trigger wires may vary from truck to truck, so check first before you make a splice. Double cab trucks, check the wiring diagram and make sure you check the lead. I don't know what color the rear doors will be. The door trigger leads are negative.
Driver Side:
Passenger Side:
Step Two
: Run wire from the door trigger wires to your switch. (ON Top)
Step Three
: Run wire from Switch (ON Bottom) to chassis, for ground.
Step Four
: Run wire from your switch (Off Middle) to your NEGATIVE lead on your LEDs/Cathodes.
Switch
: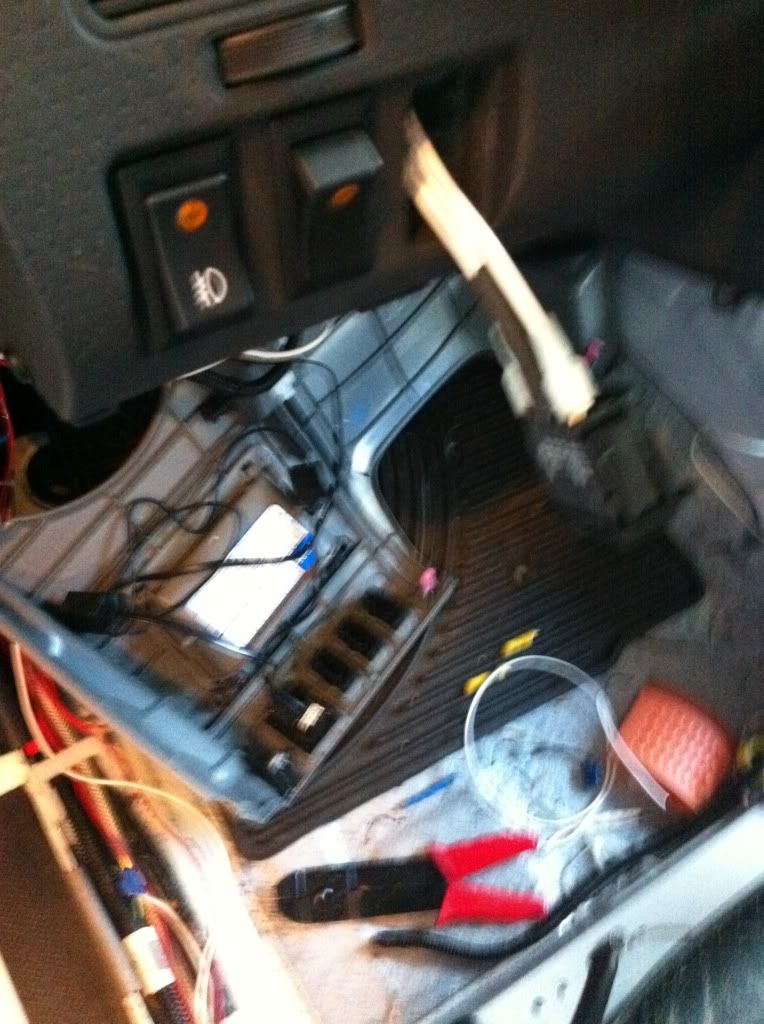 Step Five
: Using either an add a fuse, or a wire directly from the battery, run wire and connect your POSITIVE lead on your Light source to this. Make sure whatever method you use, fuse appropriately.
Step Six
: Mount LEDs where you want, and Enjoy!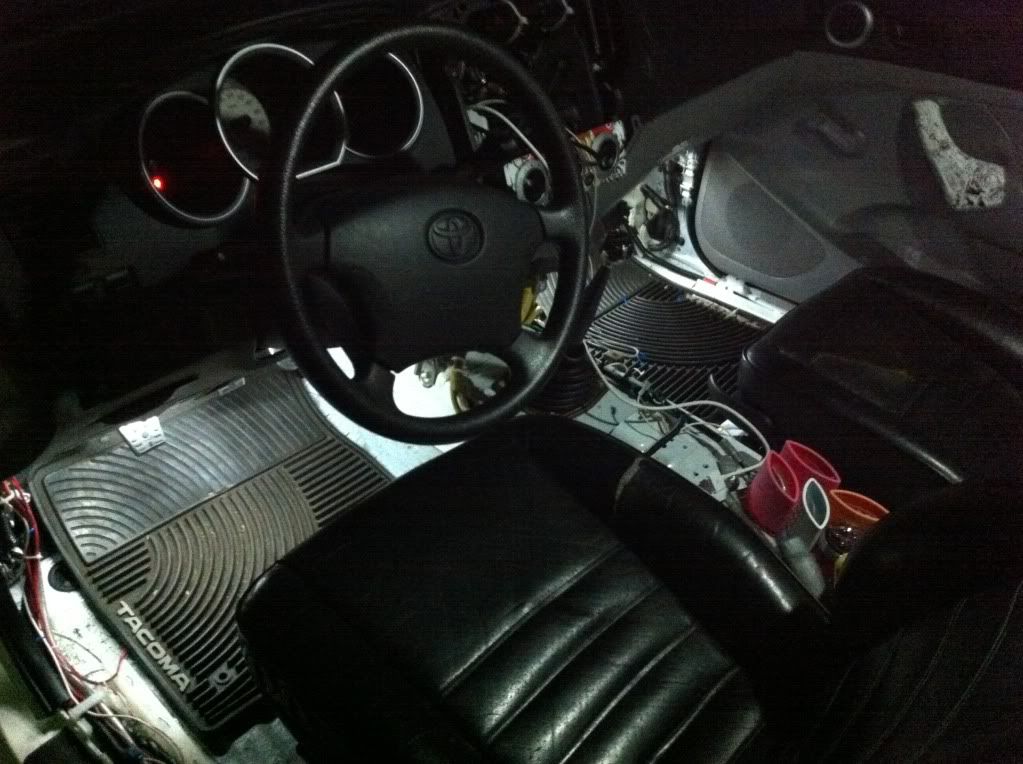 Wiring Diagram
: