Thanks to TW members, I was refered to 'GG Lighting' in Fountain Valley, CA to get my two Hella 4000 (100 watt halogen) lamps converted to HID Xenon bulbs.
It was a pleasnt 60 mile (1 hour) drive from my San Diego County home this morning with my XM satellite radio, and with perfect directions I drove right up to GG's installation facility. Cody is the company owner & head technician, and even though it was a Sunday morning, he was happy to do the job for me.
I have 4 off road lights on my Tacoma. Two are the Kragen plastic HID Euro (driving) beams (35 watt) and two are Hella 4000 metal, pencil or spot beams... that were 100 watt halogen.
Here they are originally (note the halogen's slightly yellowish color and the HID slightly bluish color):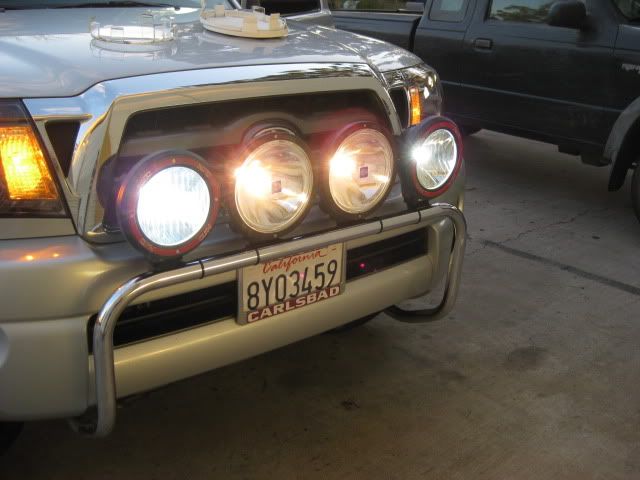 First, we removed the Hella 4000s from my light bar, then seperated the lamp from the housing.
HIDs require an inline ballast to create the arc at startup. The slim ballast will fit inside the lamp housing of a Hella 4000.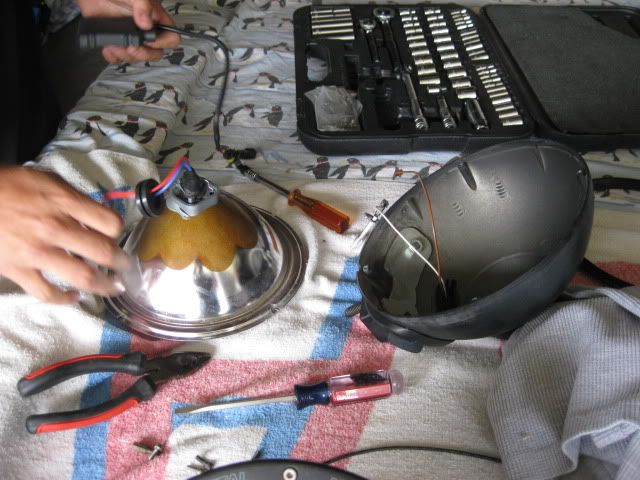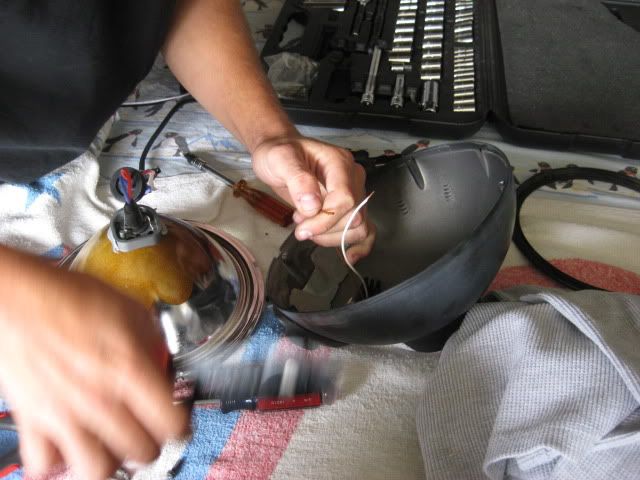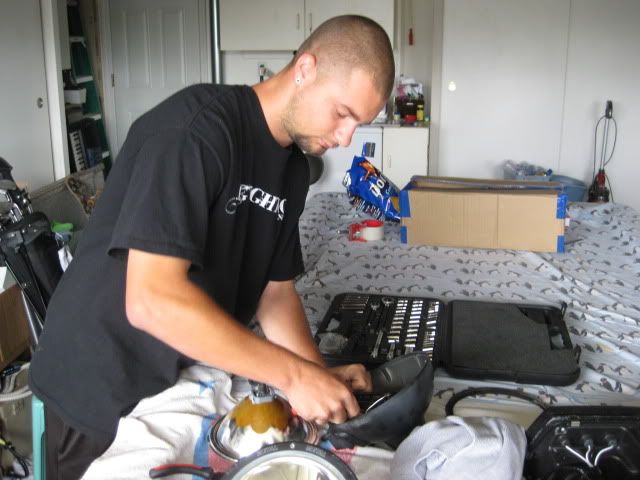 That's Cody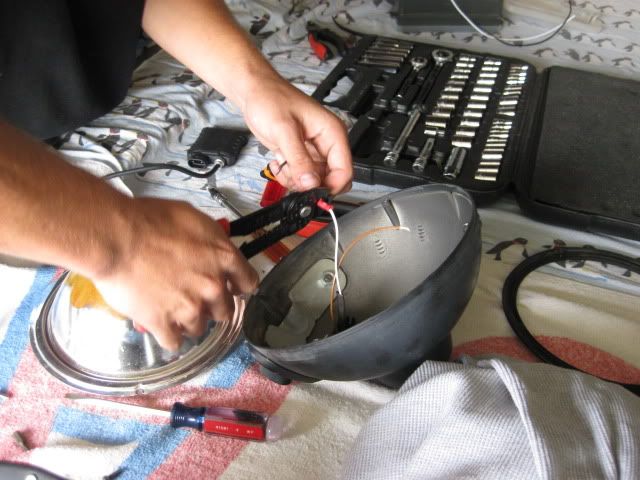 Cody sells complete 9" HID off road lamps, as well (35 watt or insane bright 55 watt) in a fog (wide-cornering) pattern or a spot (pencil beam pattern):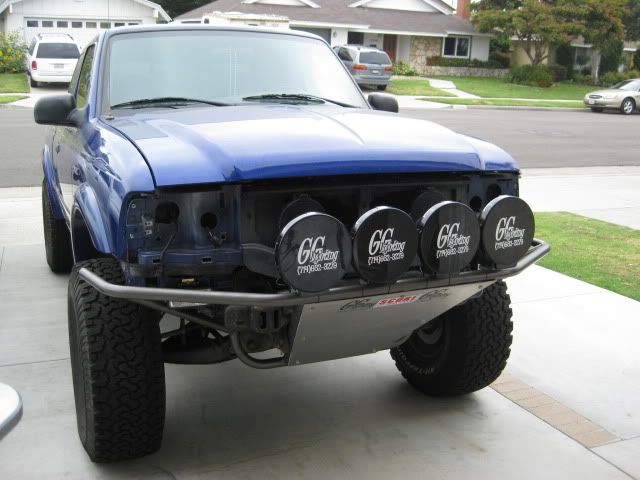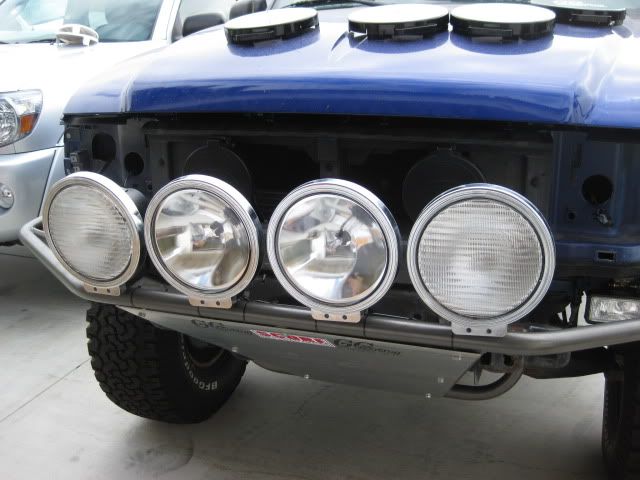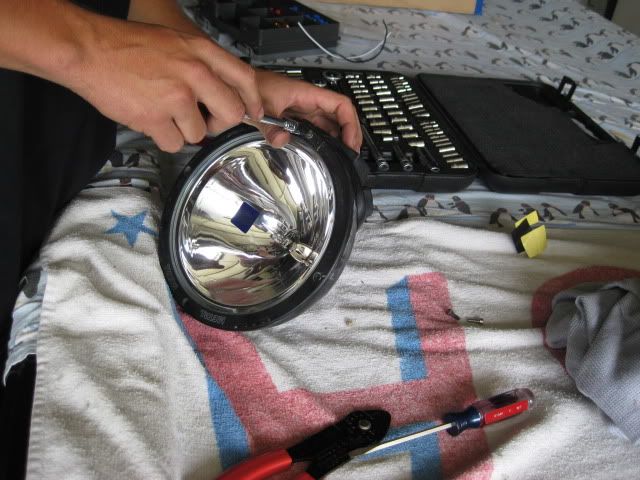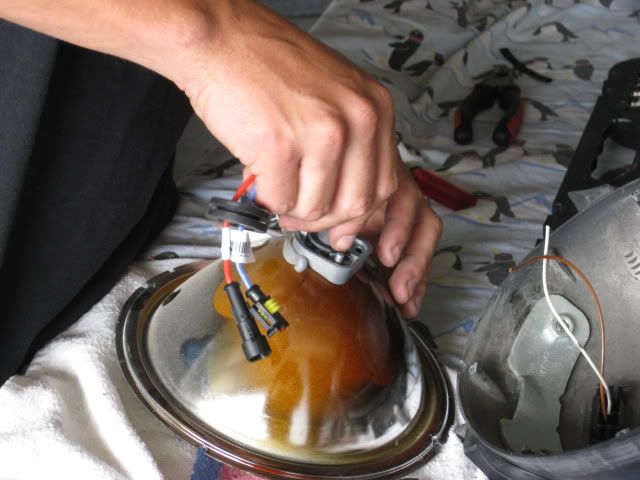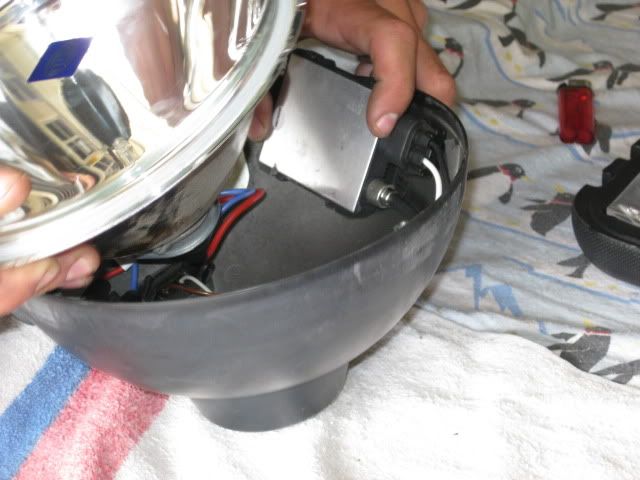 There's the ballast, resting inside the lamp housing.
Unlike other HID kits I have seen online, no drilling holes required in the lamp. Cody mastered the intallation and used shrink-tight insulators on the connections.
LIGHTS ON!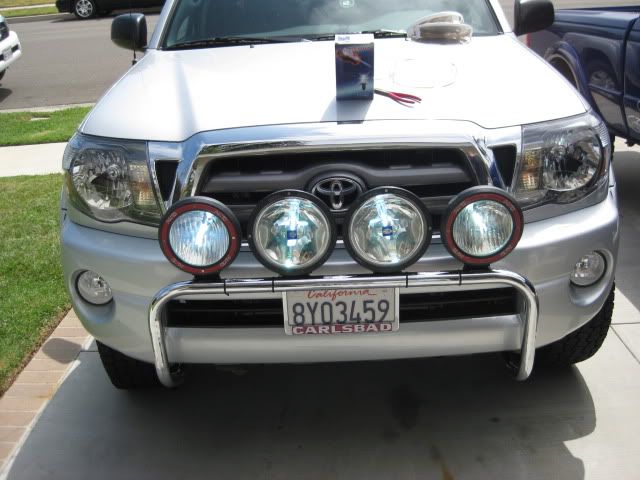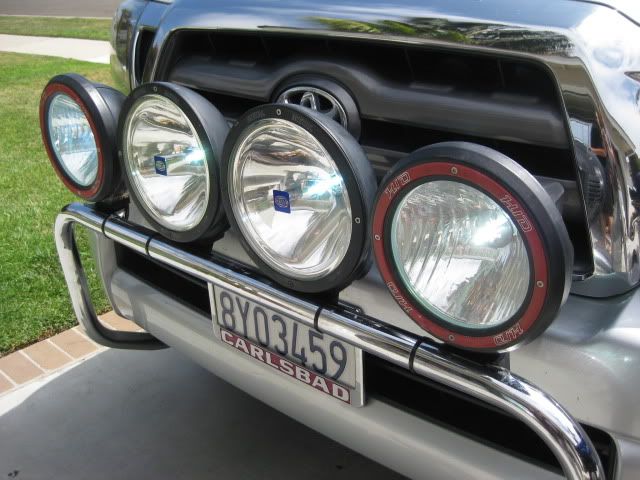 No more YELLOW! Bright, pure white (hint of blue at start up)... These are 4300şK color bulbs. I do not know what the Kragens are, but Cody thought they looked like 6000şK.
Thank you Cody, GG Lighting
dot net
When I go out at night and try them out, I will post the photos here!