So i had this idea for putting in 4 rectangular lights in the holes of the lower mouth of my 99' front bumper for quite some time. I got this done before my truck got hit and jacked up the tailgate and am just now posting it haha.
I got some 1x1 square tubing and found the best place to mount it to keep the lights centered in the holes of the opening. I didnt want to weld to the frame, so i welded to the bolt on eyelets that were on the bottom of my frame. All the bird shit you see around the joint was from the first welder i tried to use, which was an old gas-less wire feed, which didnt have any heat penetration and just left bird shit all over my metal and the joint snapped. So i went and used a modern mig welder and now i can lift up the front of the truck with this bar. Defanitly over kill for 4 lights, but it is what it is.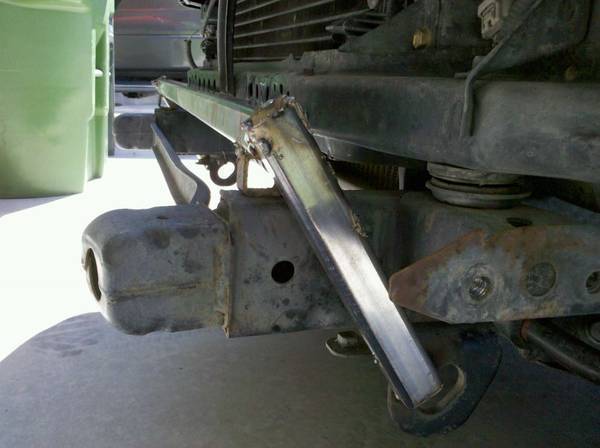 I drilled holes through the tubing and ran bolts and through the brackets for the lights. It was a pretty tight fit on the back side of the bar between the bar and the radiator brace. At the closest spot i had less than a quarter of an inch between the light bar and the radiator brace.
I ran all of the wires into the truck, and cut out spots for the switches that came with the kit to snap in. In my truck these were just plastic filler pieces, but in a Trd 4x4 these would have switches for a diff lock and a driving controll button.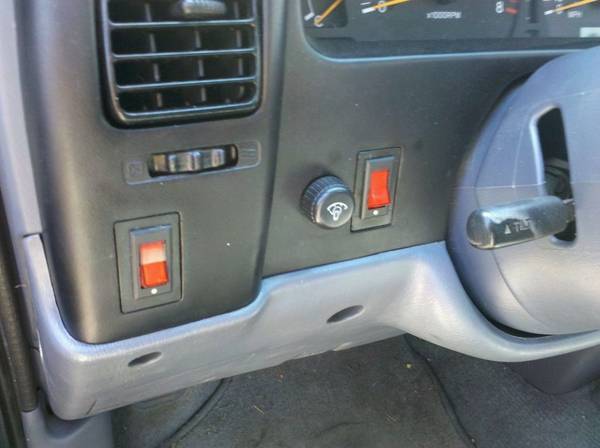 Lights, at night.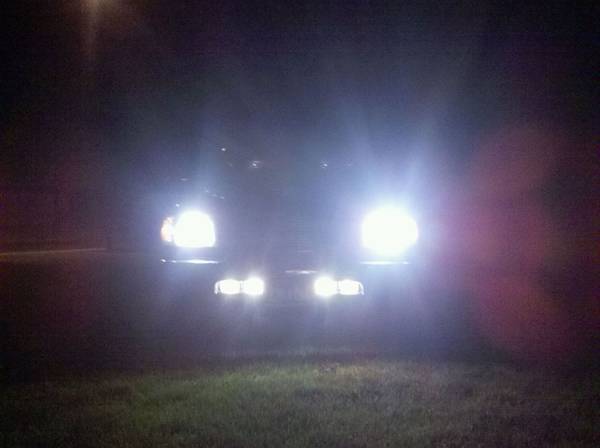 How they look during the day
I like how they turned out. As far as i know, i dont know anyone else that mounted lights like this in their 1st gen. If somone out there has done this, post pics so i can see what you did different or the same.