My first project posted to the Forum!
So I wanted to upgrade my Hella 500FF's to HID to try and get some more output out of them. I bought a Xentec H3 35W 6,000K Slim Ballast kit for about $35. Xentec is the only brand I have used and NEVER had a problem with them and their kits are covered by a 2 year warranty if you ever need it.
-Hella 500FF's --$60--
-Xentec H3 35W Slim Ballast 6,000K Kit --$35--
-4 1" Gromets from Napa --$3--
-Big Strech Black Sealant --$6--
Total
--$104--
Pulled my lights off the truck for the conversion.
Took the screw out of the plastic lens retainer on the bottom of the light.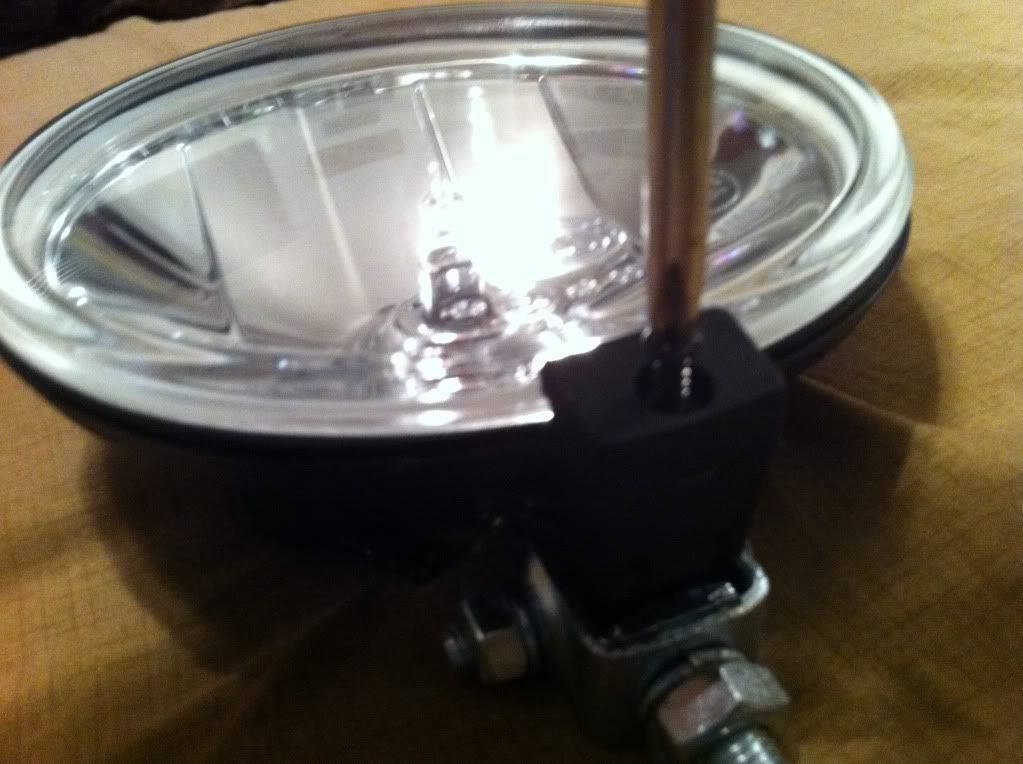 Then I pulled the wires back through the rear part of the housing and set the rear part of the housing aside for now.
Then I pulled the metal keeper loose that holds the bulb in and removed it. You can't reuse it as the rear part of the bulb is to long and its physically impossible.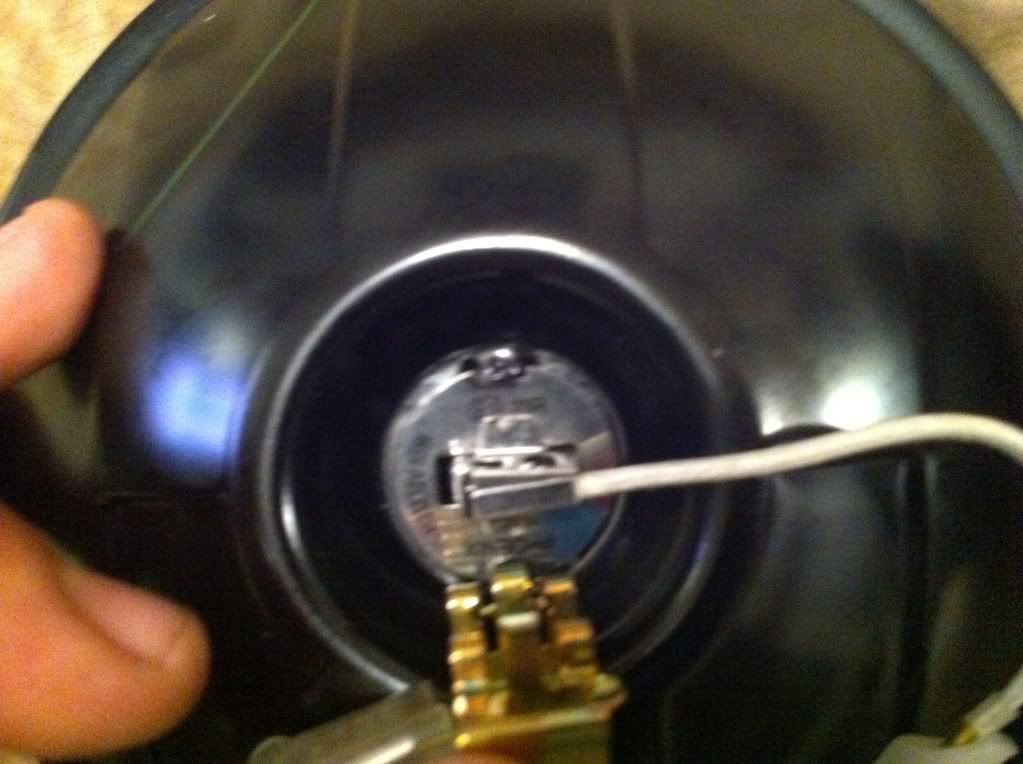 Here is a pic of everything I will be using.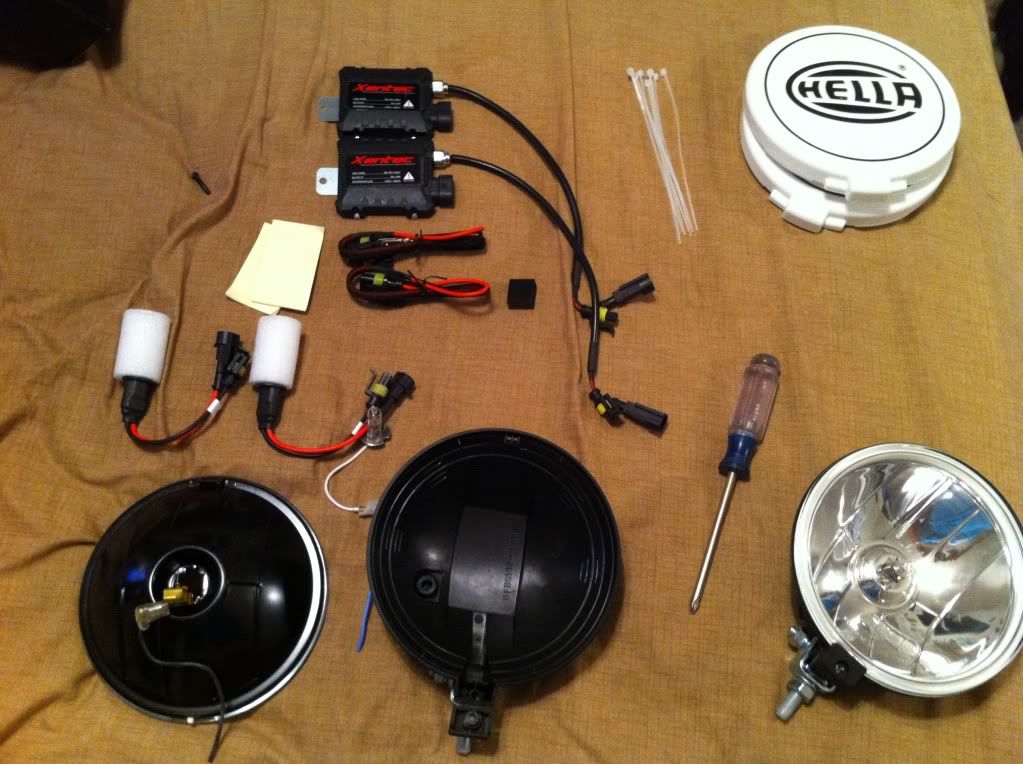 With the metal retainer clip removed since it won't work I just bent the metal prongs over against the base of the bulb and then wrapped a small zip tie around them to hold the bulb in. I got it as tight as I could.
Then I drilled a 7/8" hole in the exact center of the rear of the plastic housing since the rear part of the bulb is to long to fit under the housing unmodified.
Perfect fit!
Front pic of the bulb installed.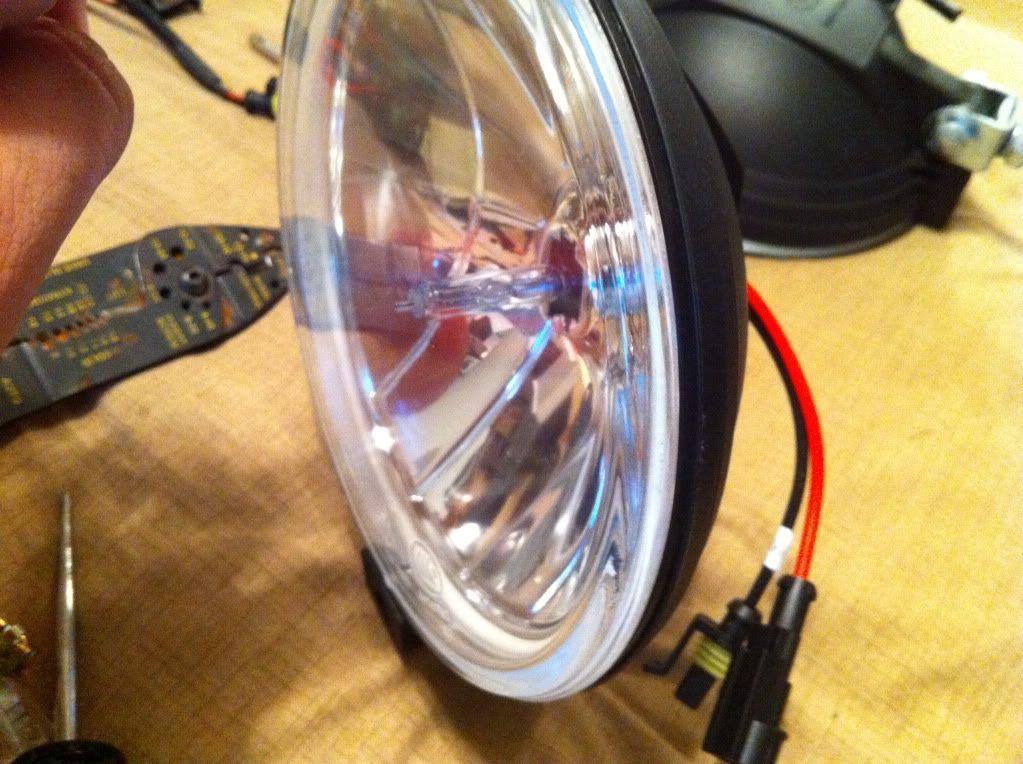 I bought a tube of Big Stretch Sealant at the lumber yard. Its a greyish/black color, will stretch twice its size before it tears and is removable if a bulb goes bad.
Then I put a good layer of the sealant around the base of the bulb and let it set up for 20 minutes.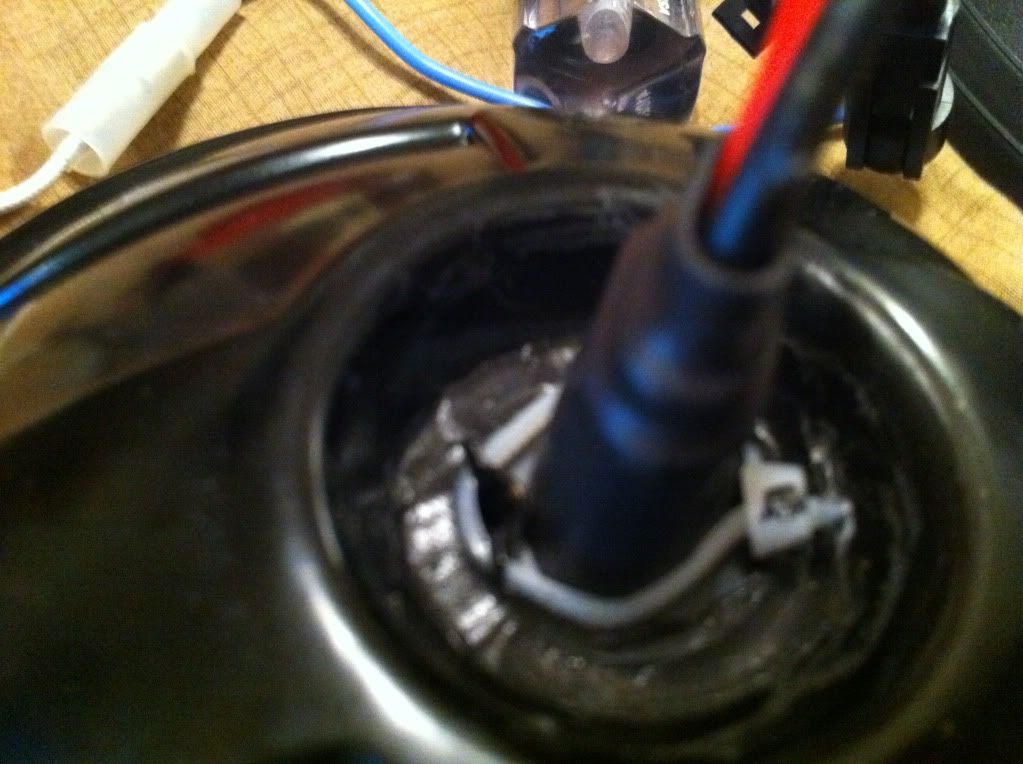 I bought some 1" gromets at Napa for $2.99. They fit great in the hole but are kinda deformed from the rectangular shape of the base of the bulb.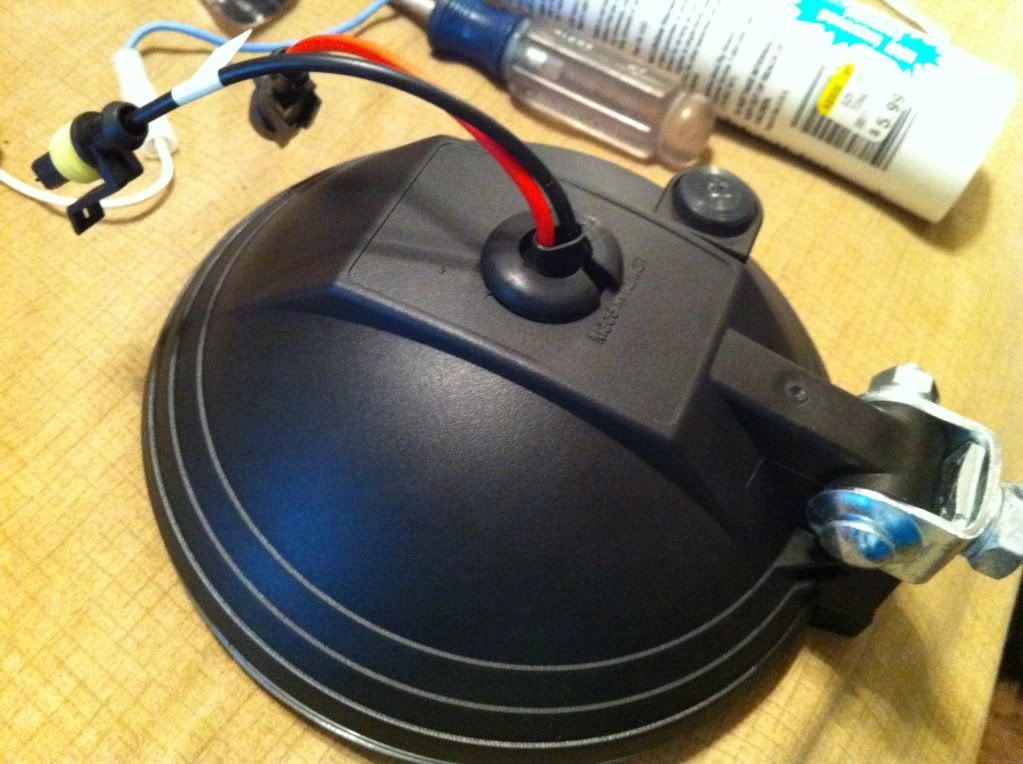 Then I put the sealant around the gromet and sealed it up. I also made sure to seal up the old gromet.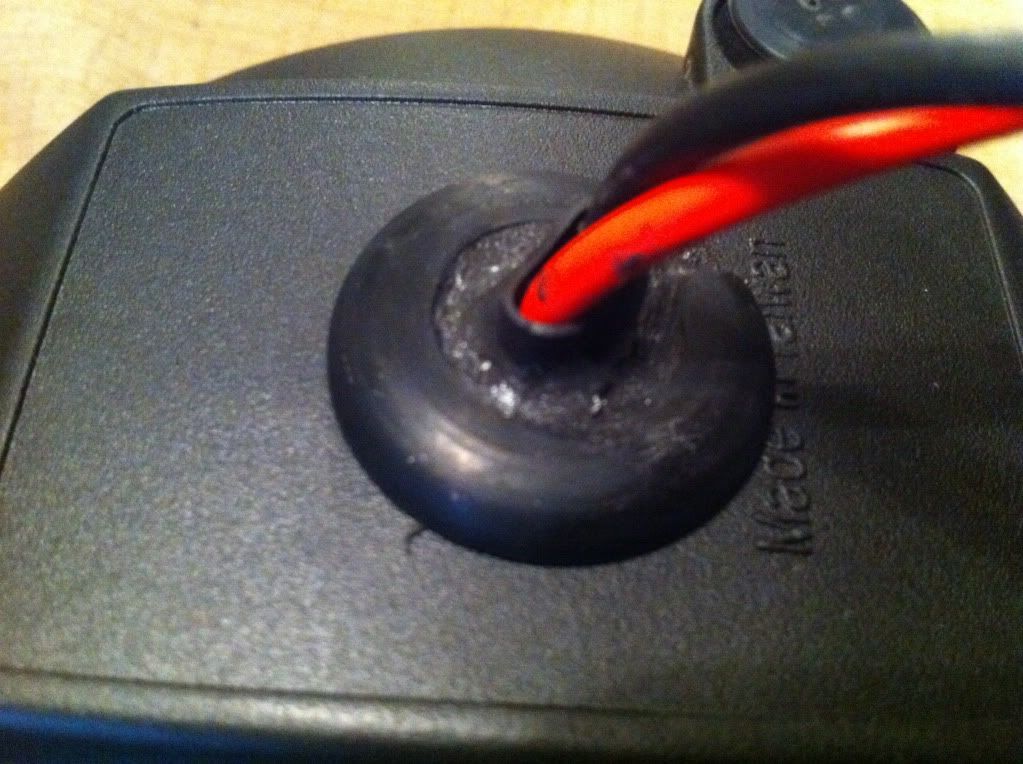 Lights installed back on the truck.
I mounted the ballast on the radiator core support using the supplied adhesive strips.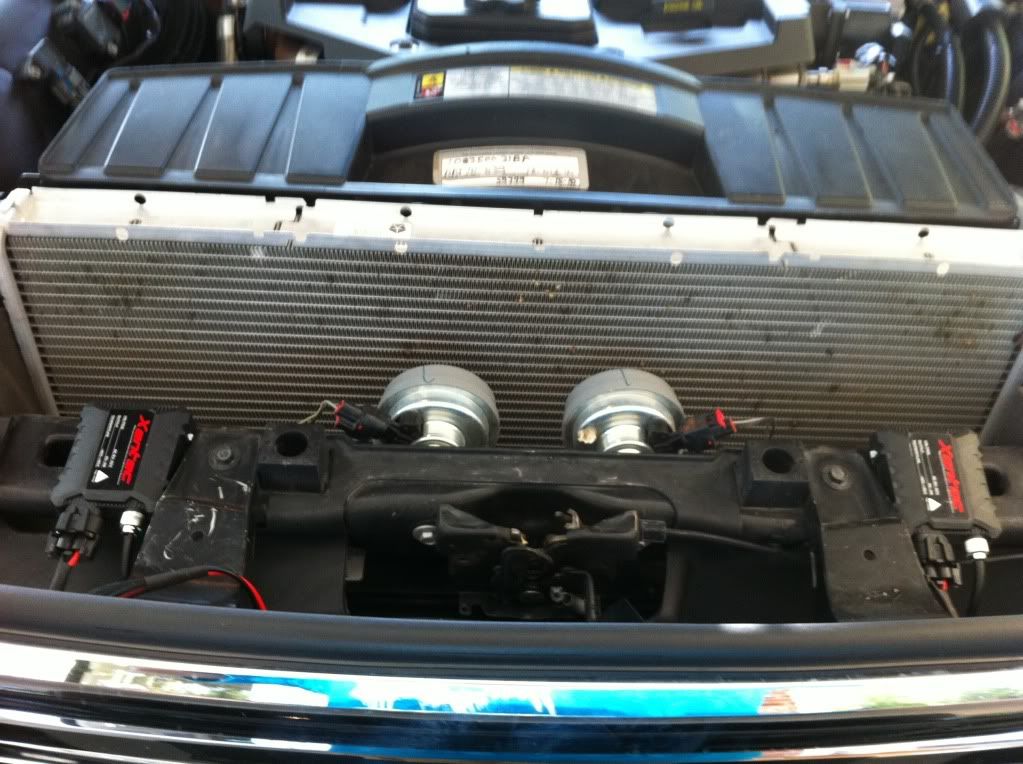 Hooked the wires up to the Hella harness and ran them down the core support and behind the battery box up the firewall.
Much brighter then they were!
They are a little bluer than I wanted but they will work!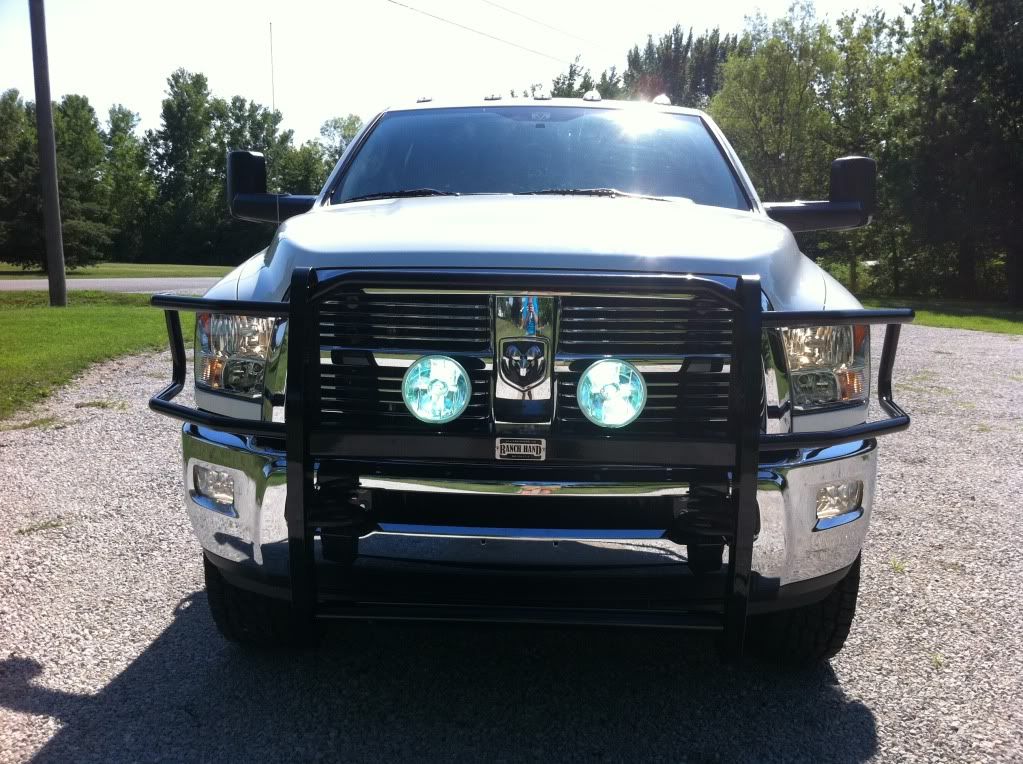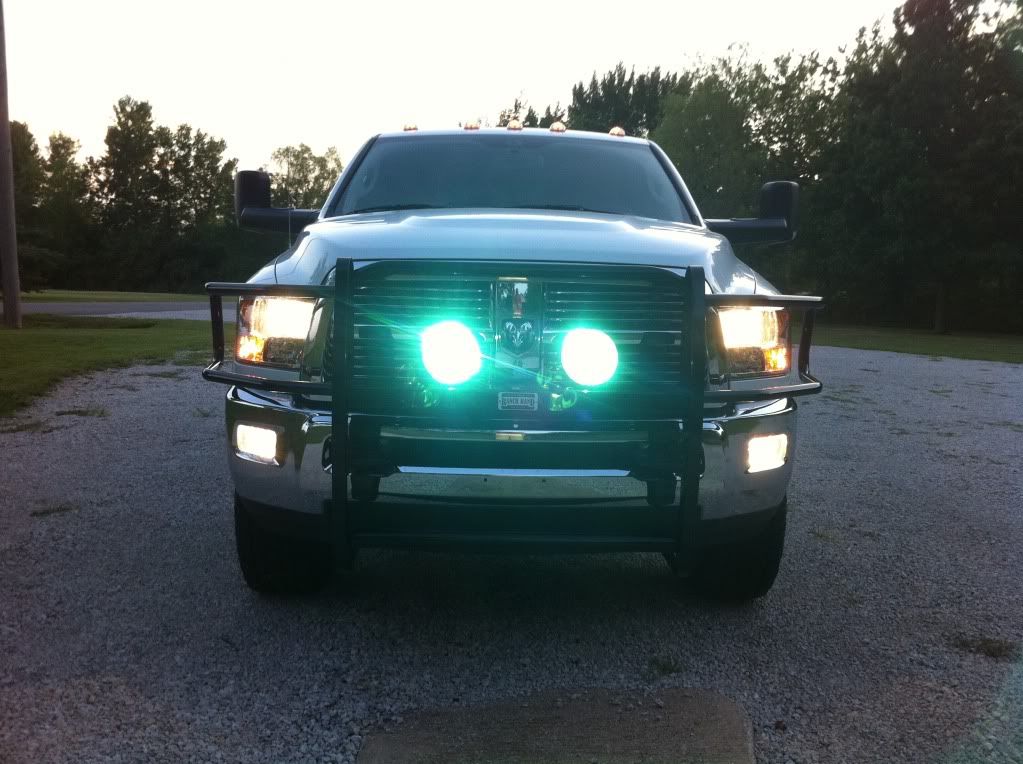 Night shot.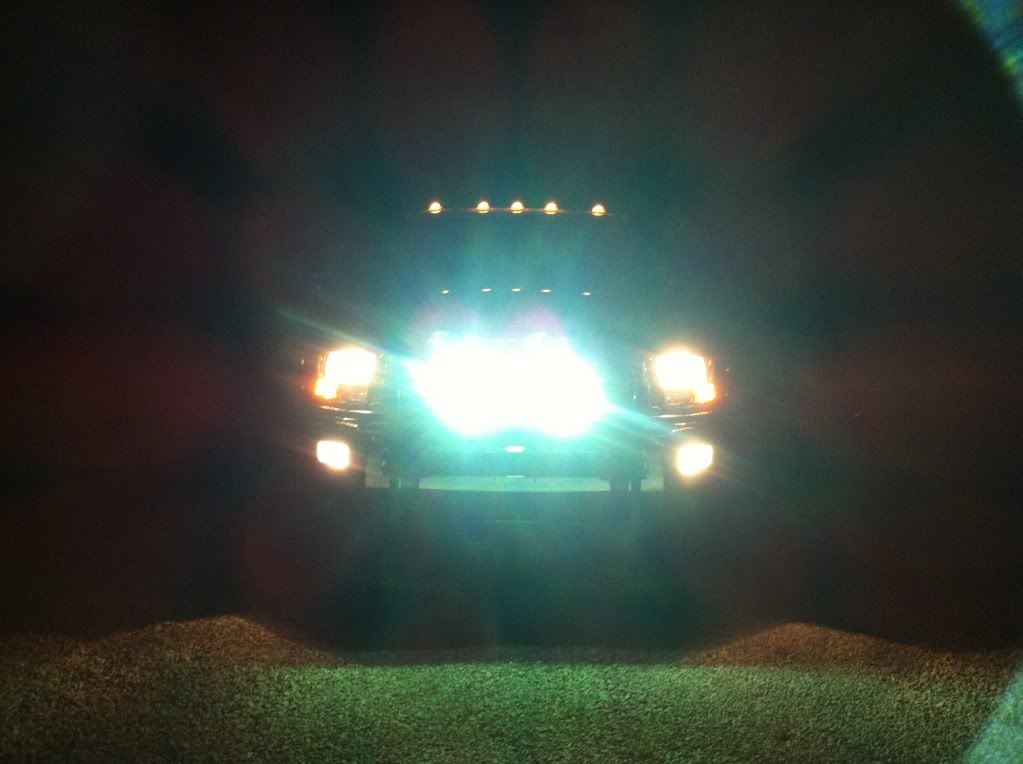 .