This is my first write up. This is also my first electrical endeavor. I looked on here forever to find what I needed but couldn't.
If you buy a camper and the wiring for the third brake light was cut this is for you. This could also be for mounting any extra brake lighting.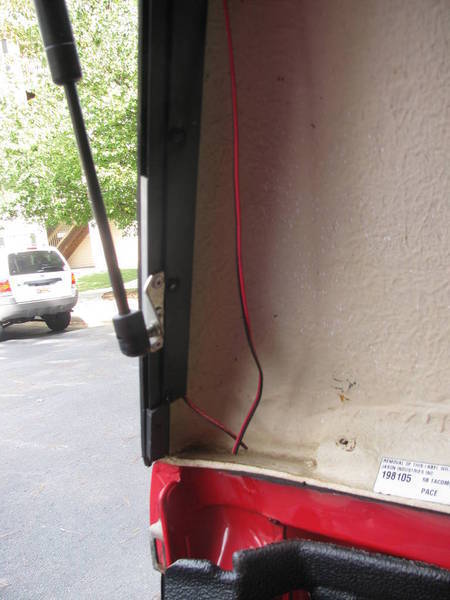 Starting point. The red wire is your power and the black is your ground.
I pulled back my bedliner just a bit and found a hole up near where the tail light cluster fits in so I didnt need to drill at all.
There are 4 bolts that hold in your drivers side tail light. Unscrew those and this is what the back of your tail light looks like.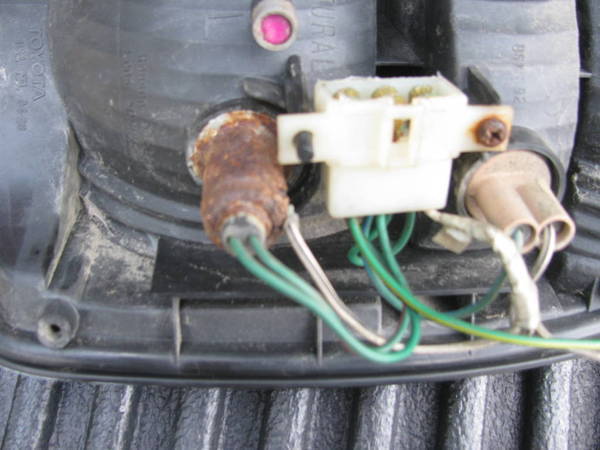 The rusty bulb mount is the one we are focusing on. It has a solid green wire and a green with red striped wire coming out of the end. There is also a black and white ground wire that is stuck onto the mount. You can un plug your tail light to make working on it much easier. its also nice that you dont have to ruin your wiring harness if you make a mistake.
Since my wires were cut, I had to make them longer. I took about 2 feet of red 18 guage wire cut it in half and put a little electrical tape on one end to indicate it was a ground. Here it is.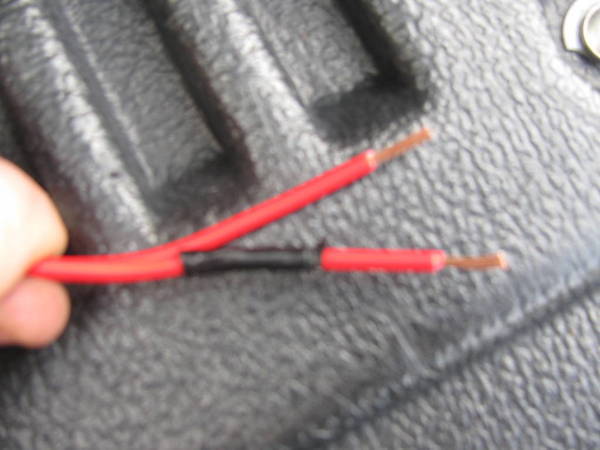 I just used connectors and crimped the new wire to the old wire. I then put some electrical tape over the connectors
When you use these quick splices you need (or atleast i think you do) to cut away a small area of wire covering to expose the wire your going to splice. In this picture the blue quick splice is secured over the ground with the ground wire from the camper in it also. You can see where i sent the wires through here.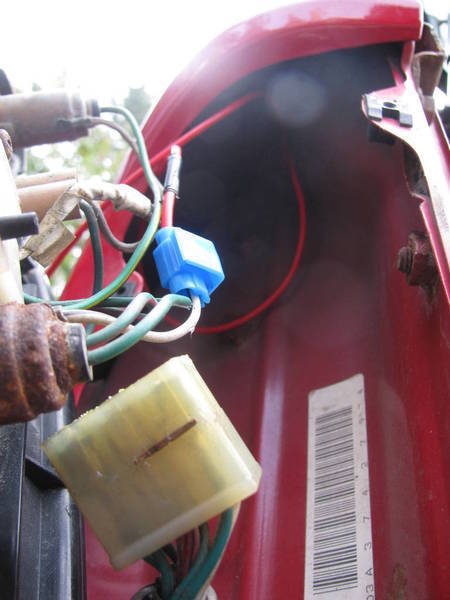 quick spliced with the ground and the power! Again this is all in the tail light unit its self. And again the RED AND GREEN is the brake wire. Cut a small area of wire cover away again to expose wire. Then lead your third brake light wire into the quick splice and fold it together.
Now clip your tail light back into the wiring harness and screw the bezel back on.
Find a friend or a good stick and apply brake.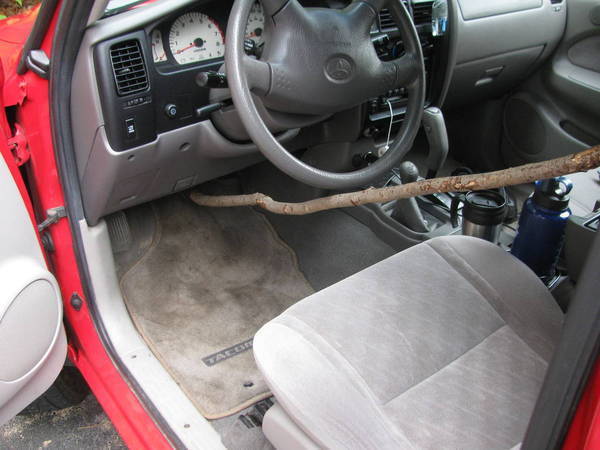 PRESTO.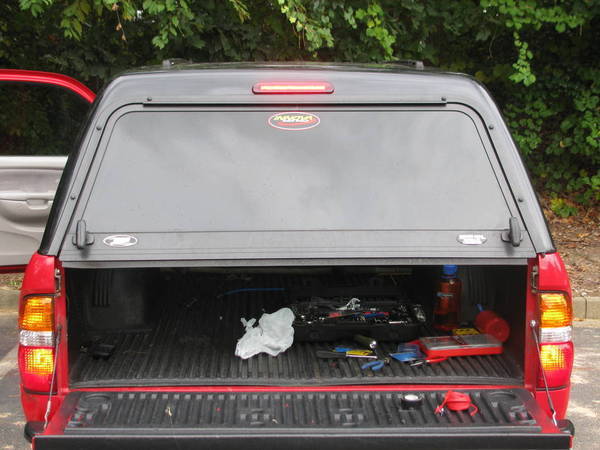 As for the wires inside the camper, just put some old vaccum hose or something like it over them.
I was suprised at how easy this was. I would like to clean up the visible area inside the camper a bit but im just happy my 3rd works. Like I said this was my first electrical endeavor and wont be my last. Now i have to find a way to get power to my camper dome.