So Slim posted that he wanted someone to help out with the HID offroad light review and test it out give so this my input on it so here it goes.
Light is 35W 6000K
Recieved the HID Offroad light nice clean box comes bubble wrapped so mo further damage can accur the light is pretty much as is, The light looks like a
KC light
round and everything is built in to the light ballest etc so you really cant tell this is an HID light which i like, negative and positive wires are showing so there is no switch or other wires that come with this so you wire everything up on your own so Romancito104 helped with the install i had bought a couple of switches from toyota to go with my new light set up, we tested them before putting them on and no prob they worked just fine. So we mounted the light on, One con i would say is the washer issue comes with rubber washers which slip and move alot cause of the powdercoated light bar so i will be changing that out for lock and regular washers. Other than that this light is awesome bright as hell and i will be picking up another one so be on the look out for the next slimcubby group buy. Heres a few pics of the light bright during the day will get more at night.
Pic 1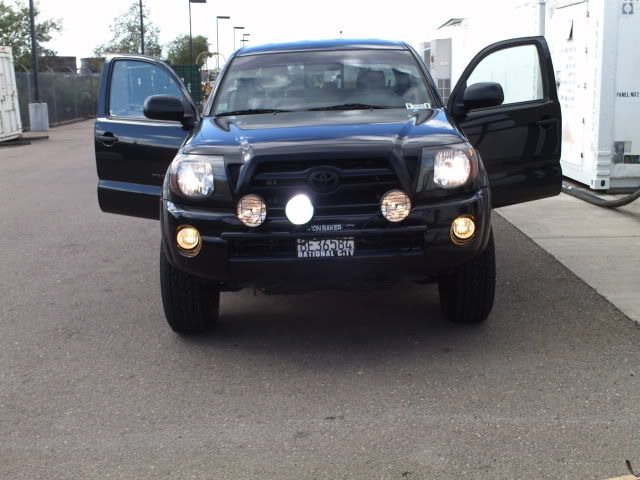 Pic2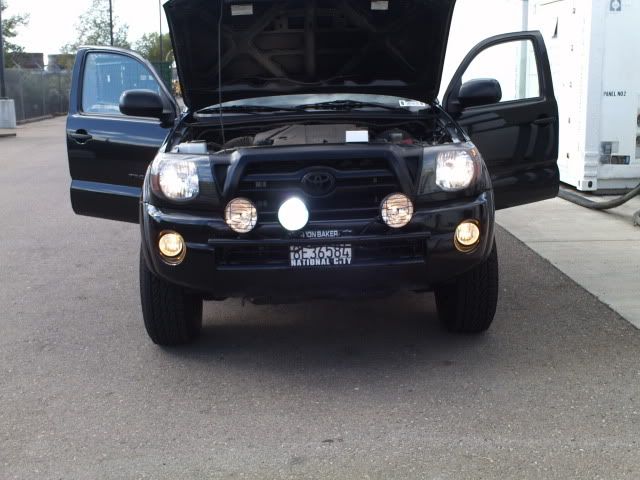 Pic 3 really shows the brightness!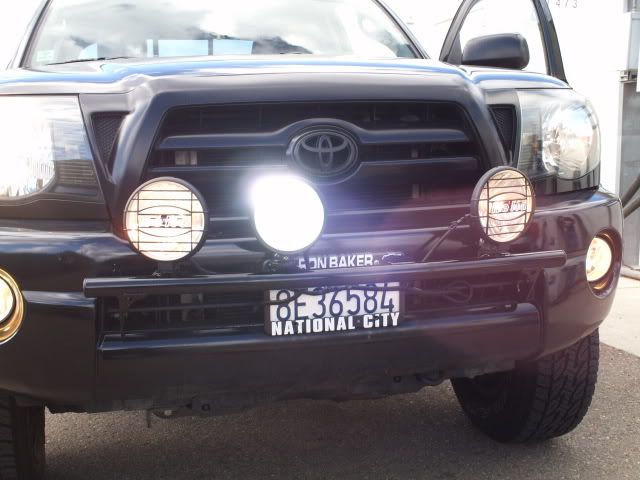 Back light non-HID