Now I can finally see shit at night!!!
The shit: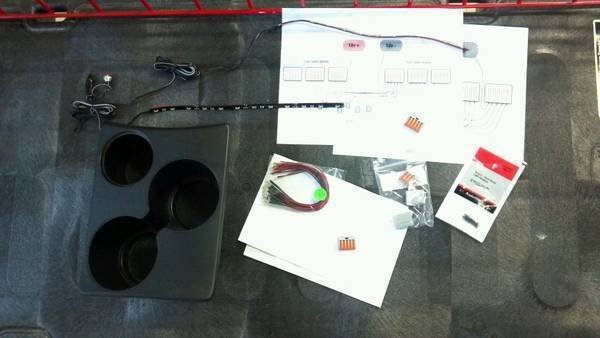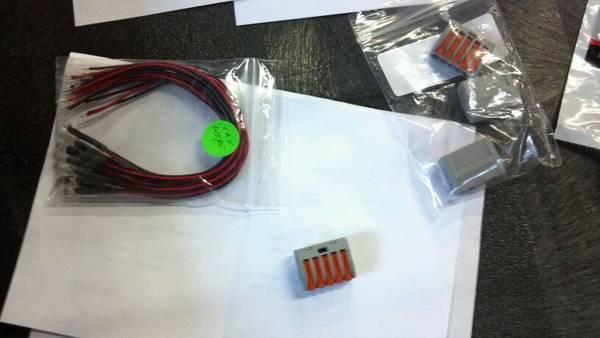 4 different LEDS run thru the center console and tucked in wire loom and ready for install...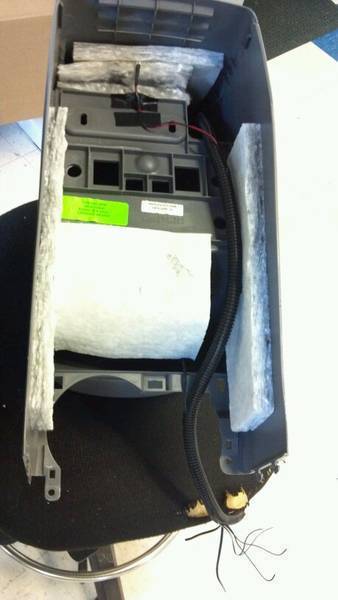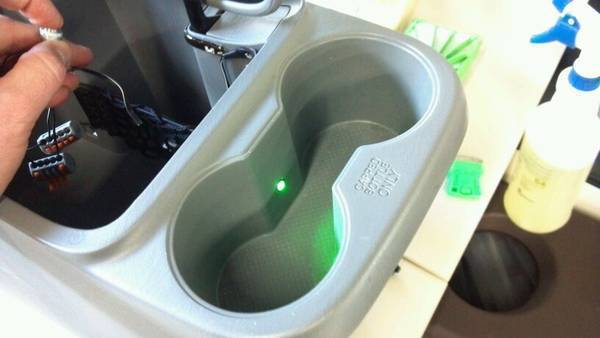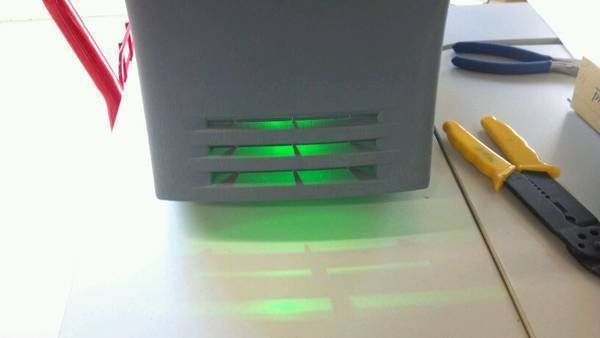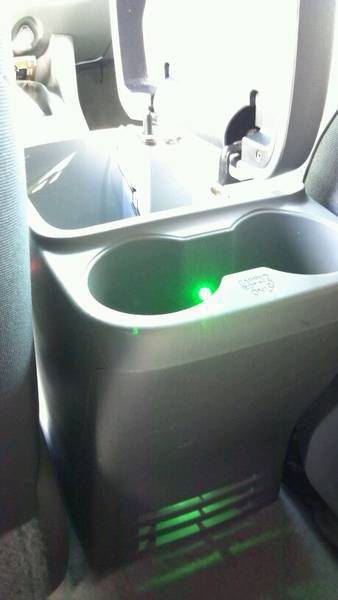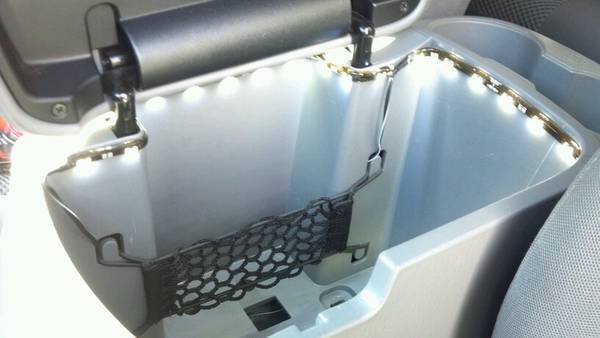 Wires ran to the WAGO's and then cleaned up with ZIP ties and ready for center console to go in then PLUG n PLAY: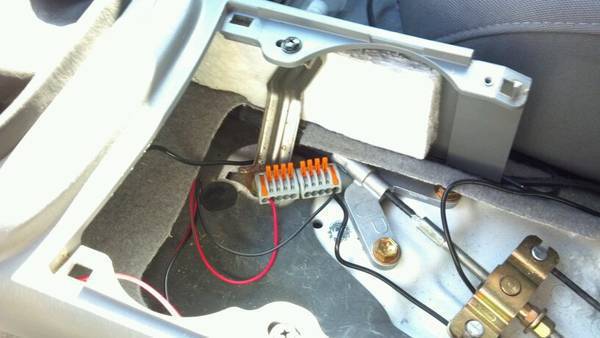 Now cupholders are done: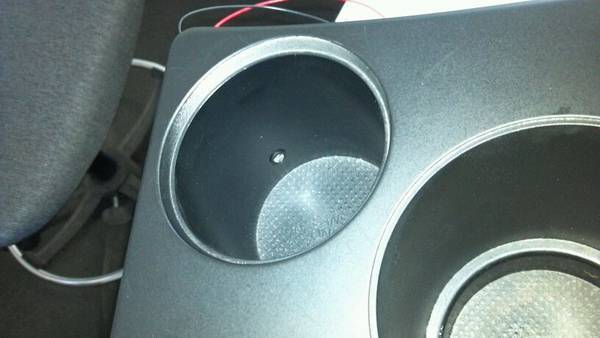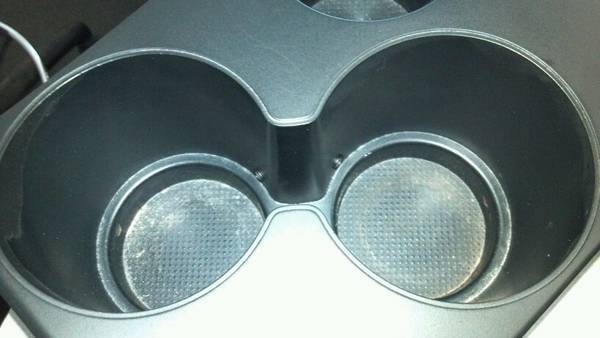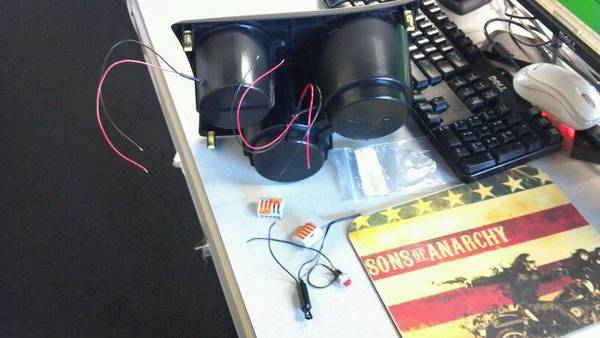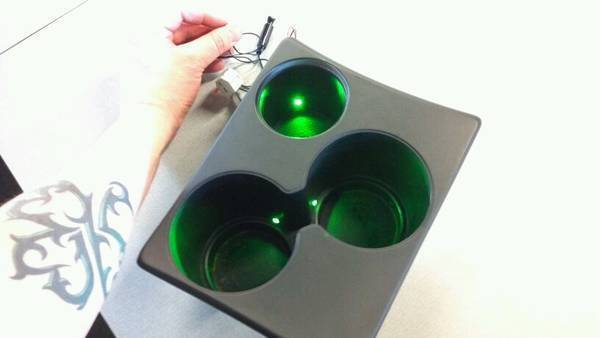 Done installing the shit: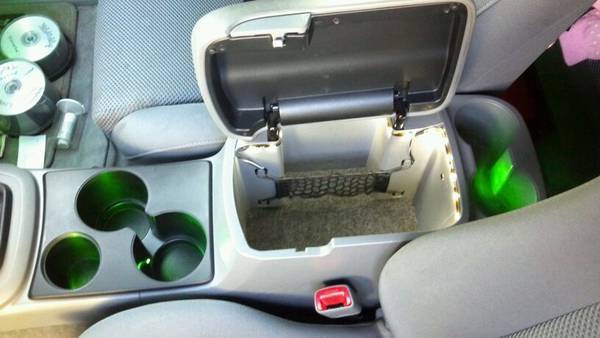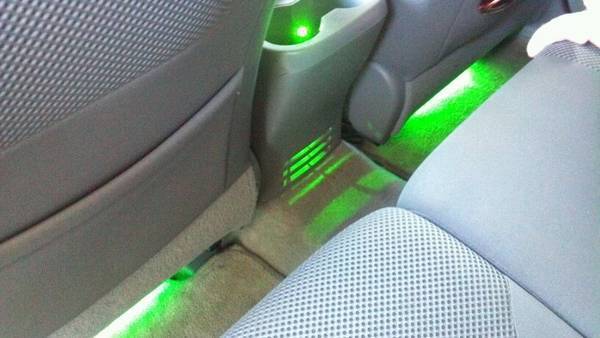 Took the hoodscoop apart: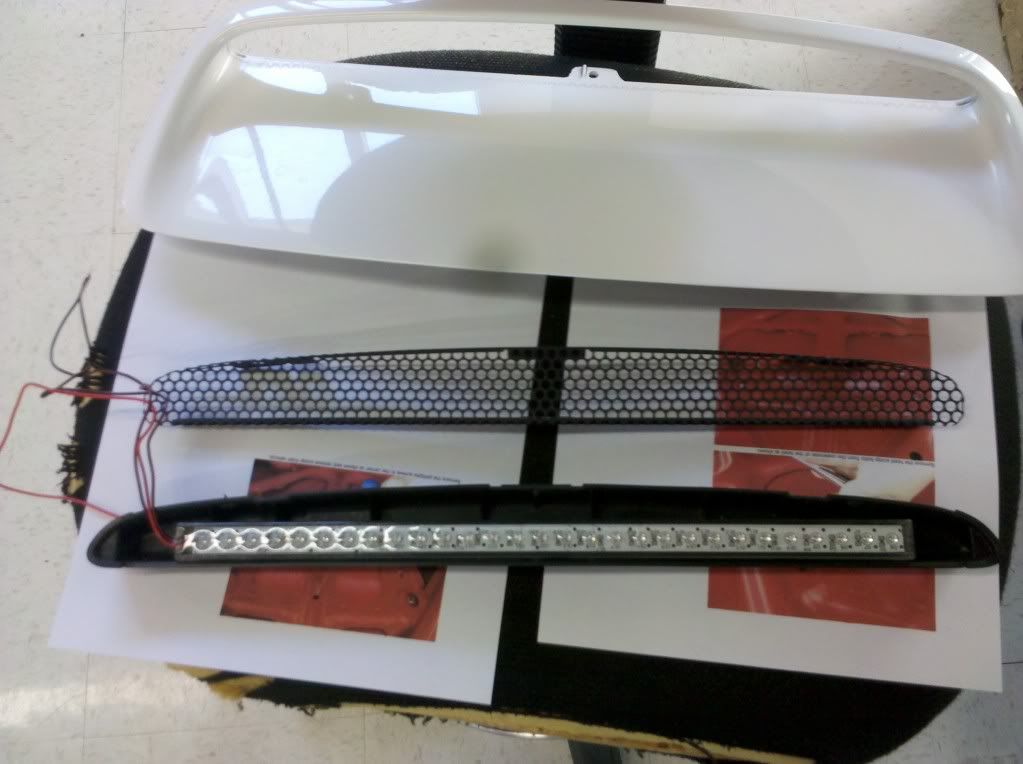 Got light put in and got the scoop back on the truck: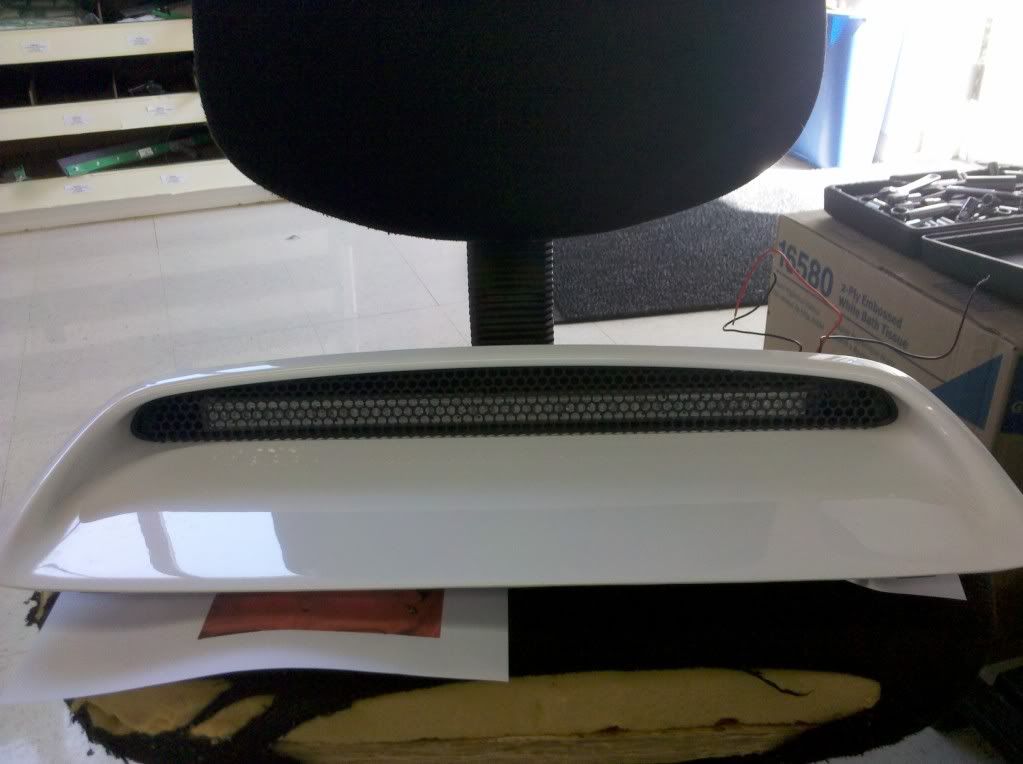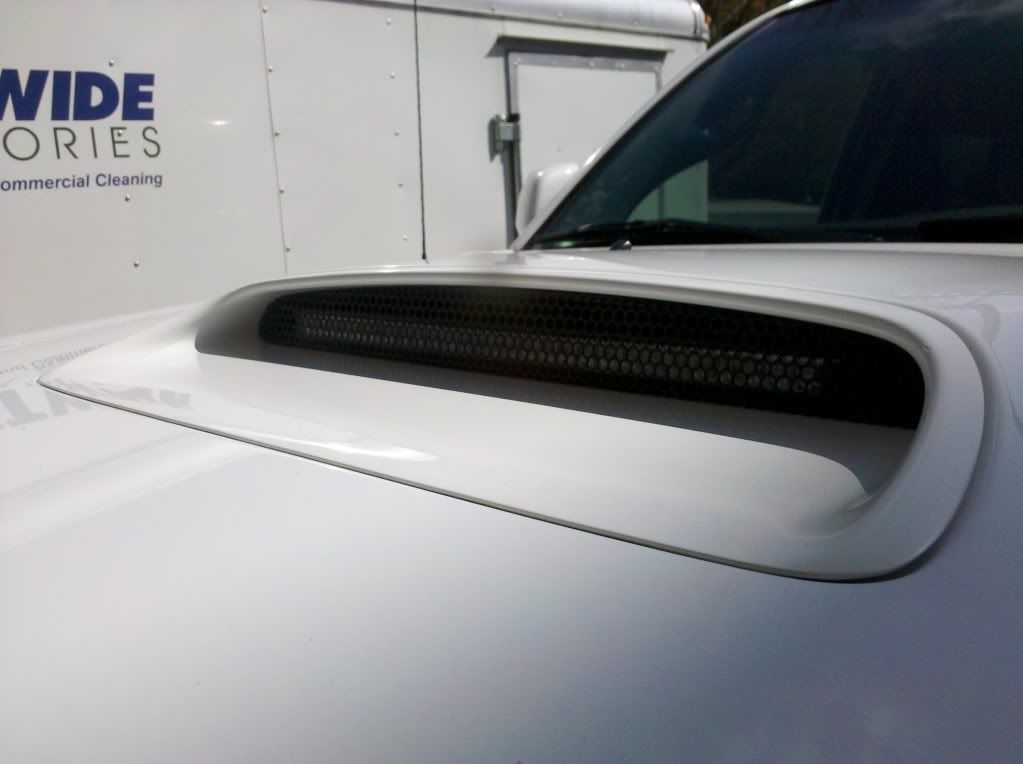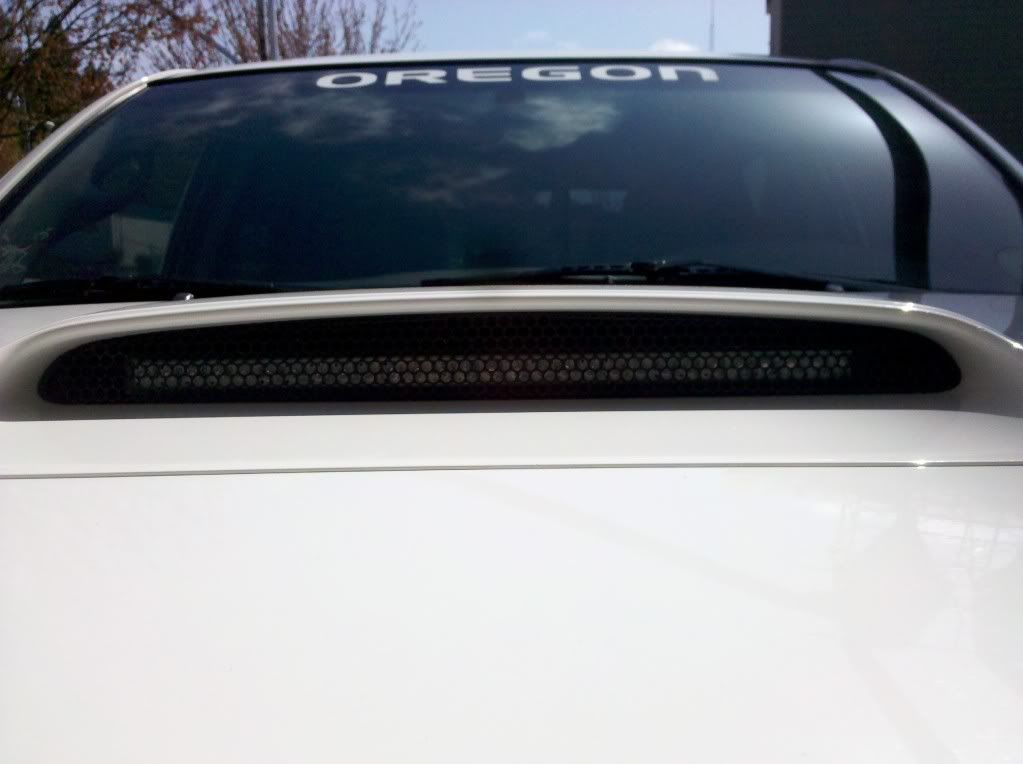 To find an opening without cutting or poking, I put an LED flashlight in the engine bay pointed at the boot, then I got inside the truck and saw the light shining thru a small opening. I pushed the wire thru and it was perfect! I taped other wires to the red power wire and drug them thru with no problems or hangups.
Ran wires from hoodscoop thru the hood down into some wireloom: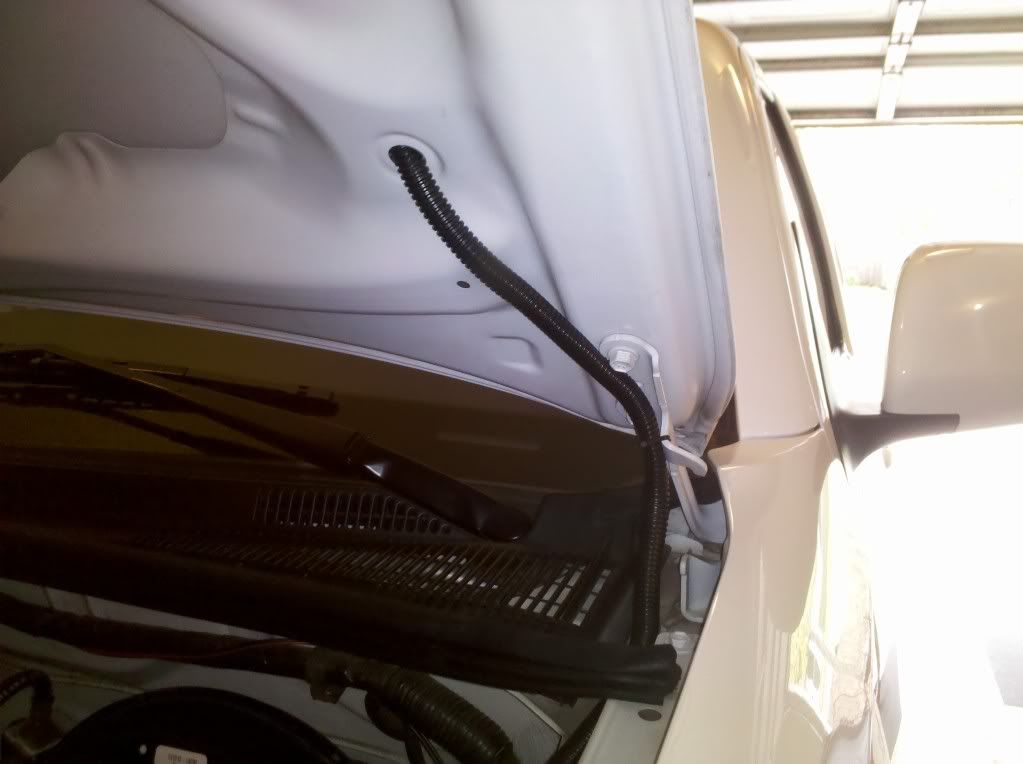 Excellent ground for all this shit:
Bought 2 of these
http://www.oznium.com/scion-switch-led
1 for the scanner and the other one for the LED's under my foot wells and under both seats.
They are for a Scion but they fit AMAZING and look factory. I had to take a razor blade and shave off the left side plastic in the hole. Then they went in perfect.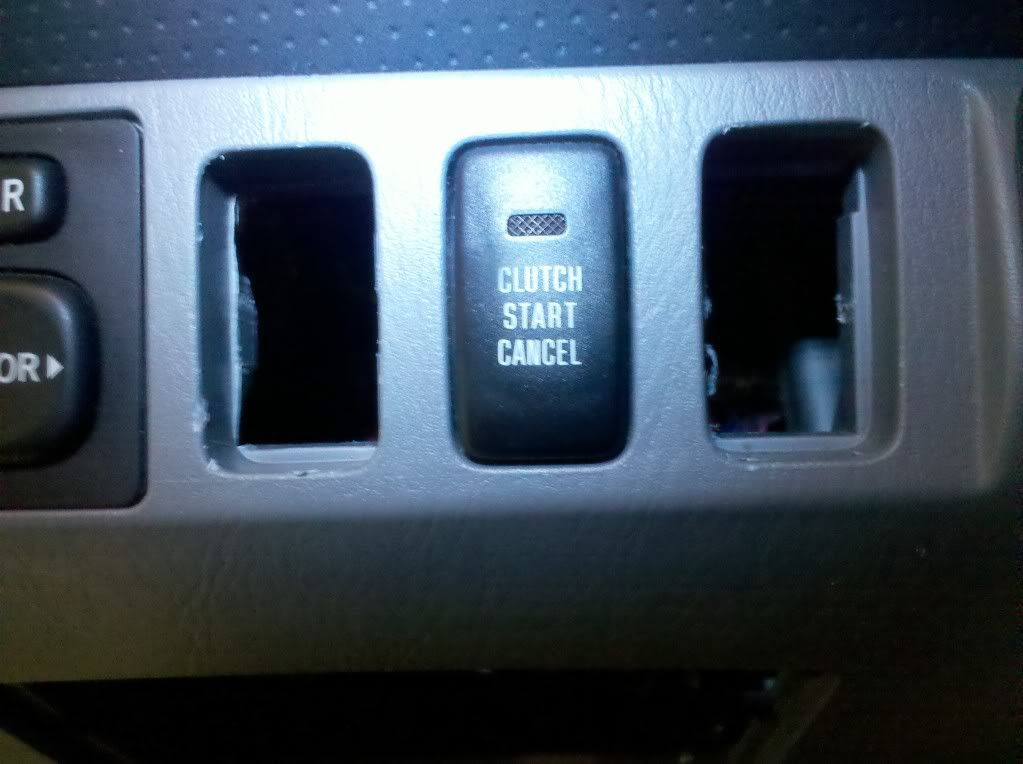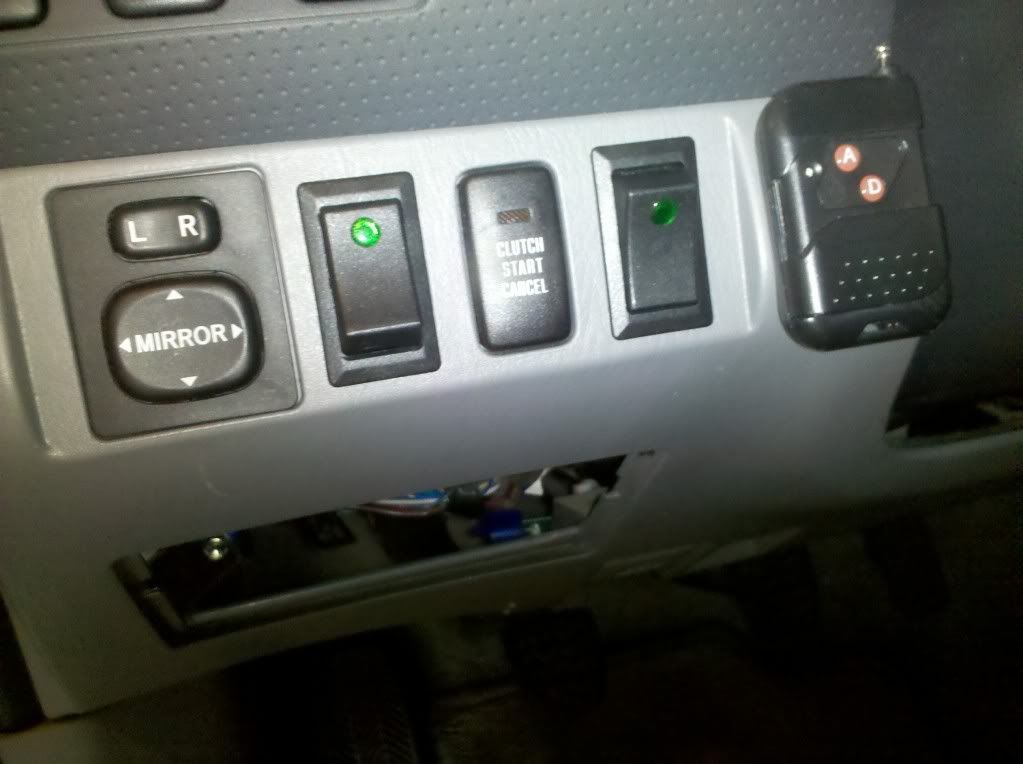 DONE! Now for the finished "RICE":