BLINGLIGHTS BLING LIGHTS 2012 FOG LIGHTS AUTOMATCENTRAL.COM
This review was posted by me on another thread but felt it needed its own thread so other can know how these lights actually are.
Also im in no way affiliated with this company just wanted to share with others my experience. Hope it helps.
OK FIRST REVIEW HERE WE GO:
So i puchased this kit on
ebay
: we have all seen the links to the "Blinglights" kit for our 2012 trucks.Well i of course decided to give it a try and buy it. Afterall the price was more them reasonable considering the dealer wanted over $400.00 plus install(crazy).
Well after purchasing it and only waiting a few days for it to arrive i finally received it and immediately opened it up.
Opening the box: Kits actually not bad, plug and play really.The lights themselves and the housing are real solid the wiring is nice and have decent connectors.In all honesty the only bad was maybe the switch.Im sure the switch would do the job but looks weak and kinda cheesy.
Well after removing the plugs that my truck came with from factory i was able to take a look inside the are were the fog lights went and after really looking at the kit and the mounts was kinda skeptical of how they were gonna mount and if i was even going to like the results of the whole install.
What did i have to lose right.Kit wasnt expensive and worst case scenario i could just put the plugs in and take it as a loss.
I really wish i would of had more pics or even better qualify for you all but i was not really expecting to do a how to or even a review on these things.But figured a few 2012 guys would find it helpful.
here is my truck with the grill removed. some people choose to remove the bumper but i figured the grill and lights were going to be my best bet.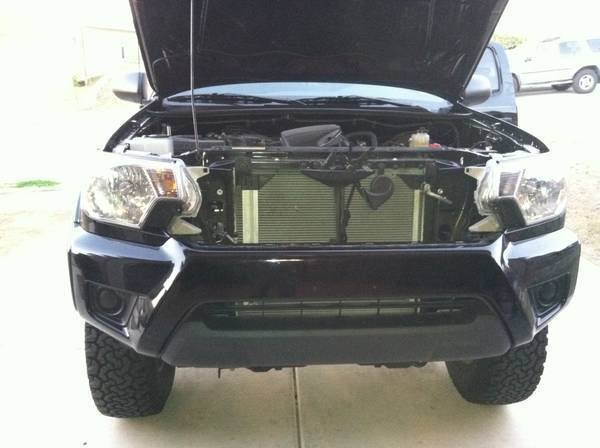 I basically put the lights were i felt they would be flush and then taped them up from the outside using a few strips of clear tape so they wont move and began to figure out how i was going to mount them.
No pictures sorry.
But once i was able to see them from the back i figured doesnt look bad at all and with my drill began to drill to holes were the screw for the mounts would need to be placed and simply drilled the screws in. It was not easy getting my drill in there but i managed. and after i drilled to small holes where the screws would go i was easily able to use a screw driver to screw in the 2 screws that were provided to mounts the light.
Here are a few pictures of behind the light to show how easily they mount.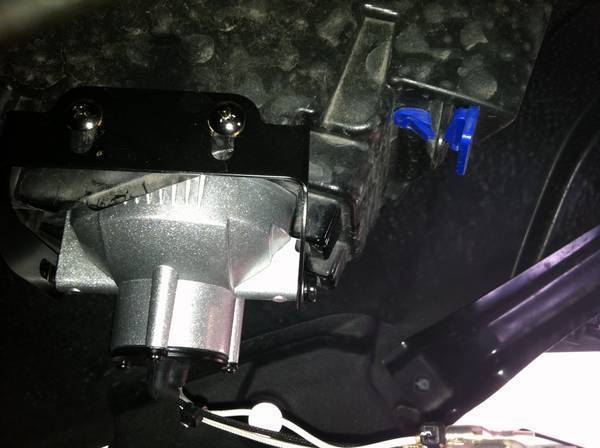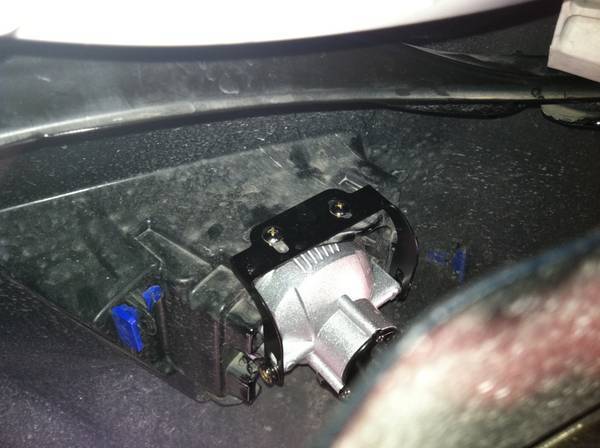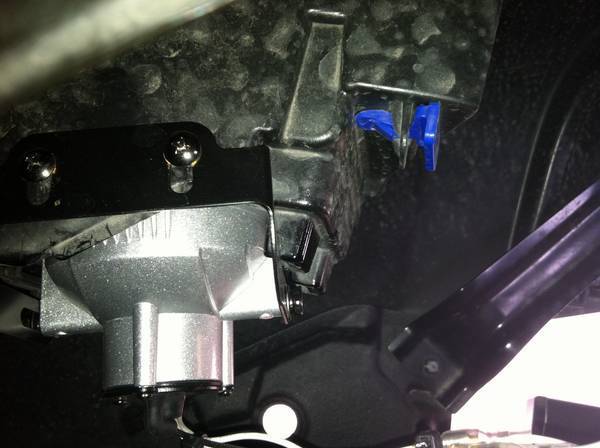 The light on the passenger side basically has a long connector which goes straight to the drivers side light and is perfect in length and easily hidden.
Pics might seem confusing but its basically theway i routed the wiring through a bracket that is in front on the radiator and secured it with some zip ties.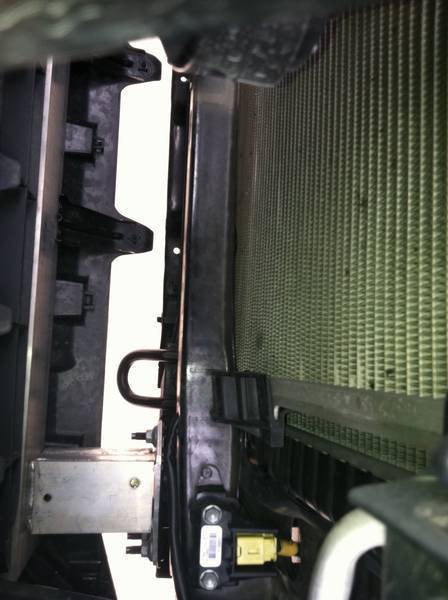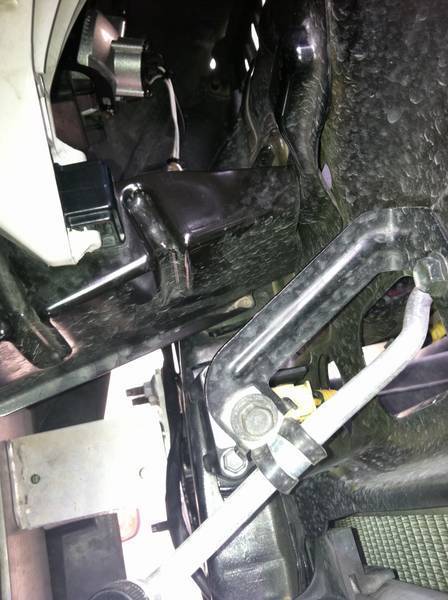 And to be fair on hest with everyone reading this i actually did not use the switch that was provided. i actually chose to wiring them direct with my hid (headlights). So basically when i turn my headlights on the foglights come on as well.
The light also has a small blue light inside of the housing that can either be switched from the fog light to the blue light. I chose to have them both on at the same time and ran it all direct straight to the headlight wiring.So once again no switch was used.
Here are random shot of how the lights look after install.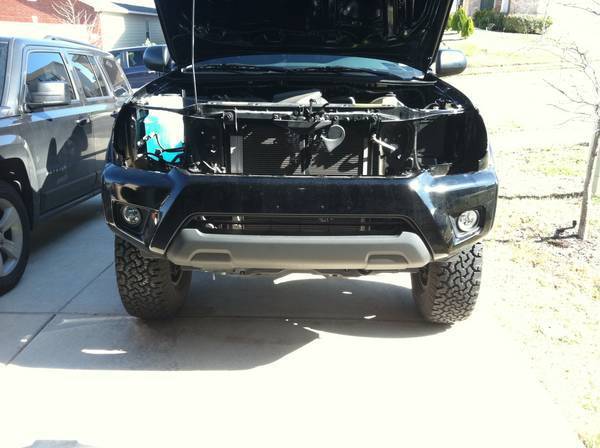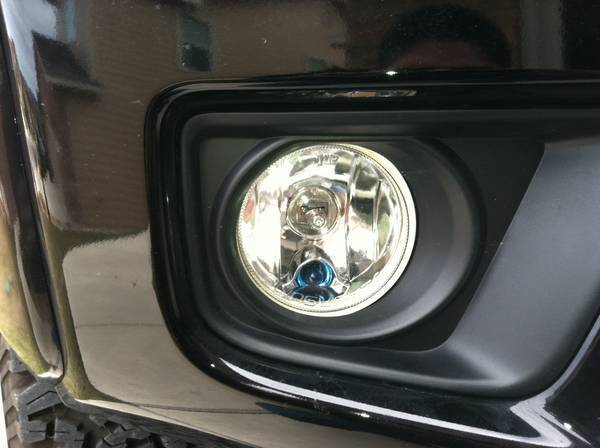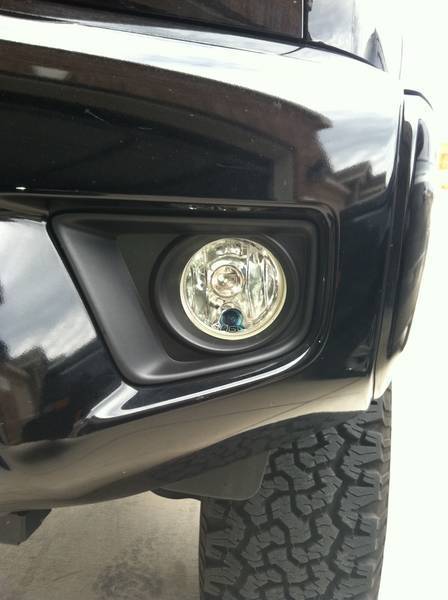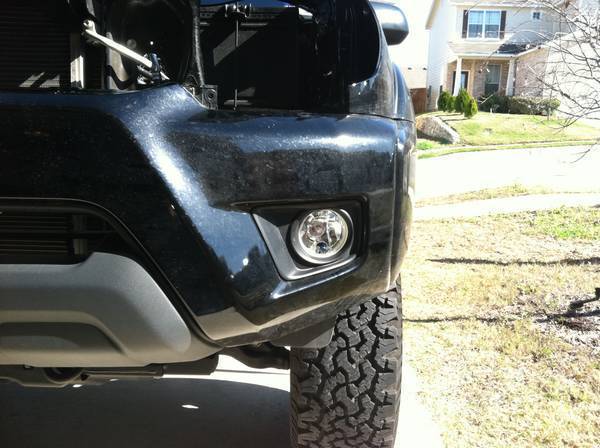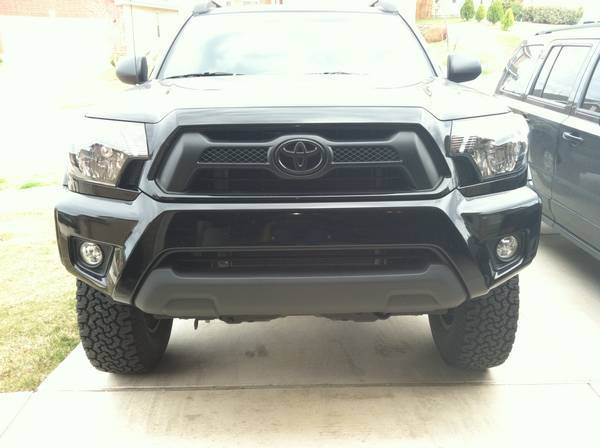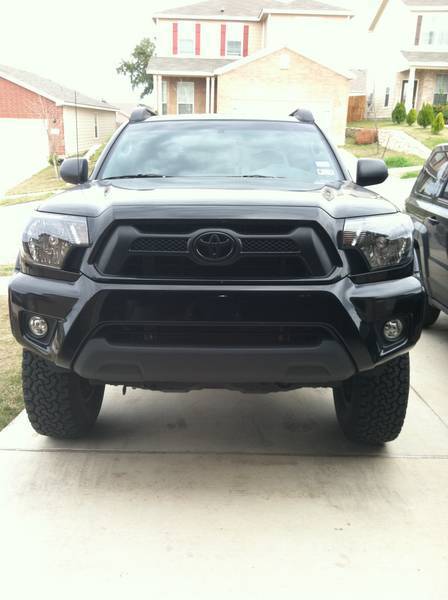 Final review:
Im happy. 9/10. Great price. You even get a free hat. Wiring and housing is very sturdy and secure.Fit is great.I would recommend the kit to anyone with a 2012.
So why a 9 and not a 10. switch is cheesy looking and mounting tabs could possibly be a bit better but work and get the job done.And final reason for it getting a 9 out of 10. Its simply not factory.
Get the kit and enojoy these lights.Like i said you truly have nothing to lose and it makes the truck look more complete obviously.