Alright just to help those who may have some confussion on doing your first retrofit... I will start of saying this is way easier than I anticipated! Also there is a lot of confusion between the install of this kit (mini H1) and the FX-R.
The install of the Mini H1 as well as the D2S are for the most part plug and play and very similar with the exception that one uses an H1 size bulb and the other uses a D2S bulb which gives you the ability to use higher end bulbs such as philips... IMO the H1 light output is far better in every way but thats exactly what I said my opinion, so I will let you decide for yourself.
So here goes nothing!
First you need to either need to decide if you are going to buy a second set of headlights or just go for it and do it on your current ones. I will say it was nice being able to take my time which is why I bought a second set.
To remove your headlights use this:
http://www.tacomaworld.com/forum/2nd...oval-pics.html
To take them apart I followed this and also to put back together:
http://www.tacomaworld.com/forum/lig...light-mod.html
Once you have the headlights opened you need to remove the reflector bowl: unscrew the 2 adjustment screws on the back and then I used a flat head screw driver to pop the last piece that holds on, so you are just left with this.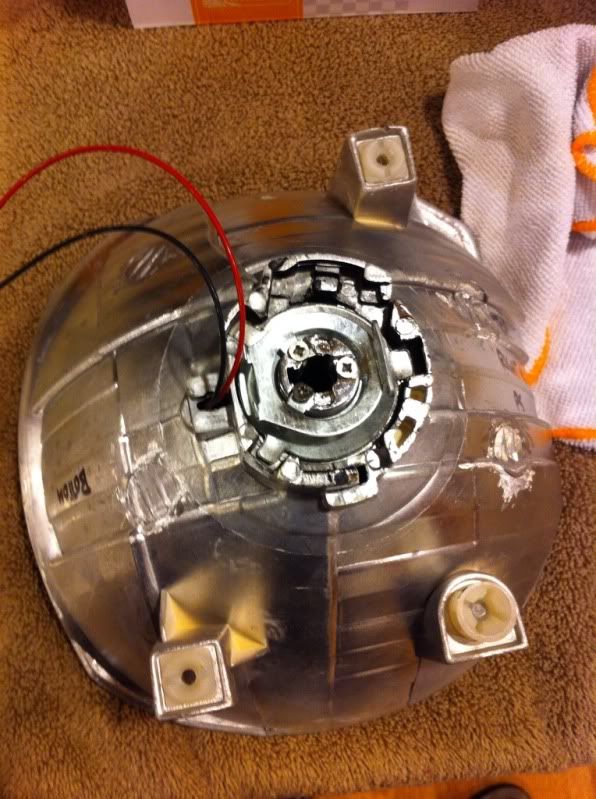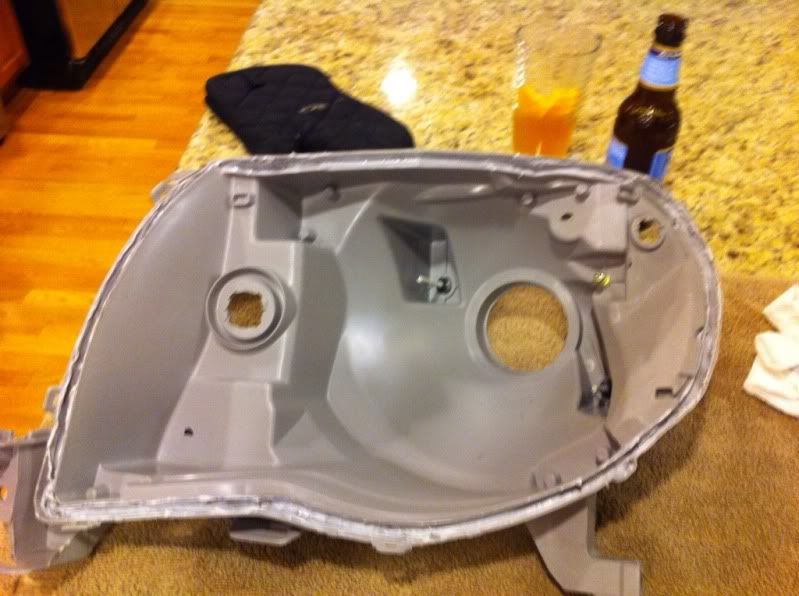 Next is placing the projector in the bowl, you will need to remove the shield that is placed for the halogen bulb. Pry the tabs up and pull out. this is also the hole you will use to run the wires through.
There are a lot of parts included but all you need to place this projector H1 is the large silicone washer, put it through the bowl, then slide on the alignment washer, followed by the locking nut.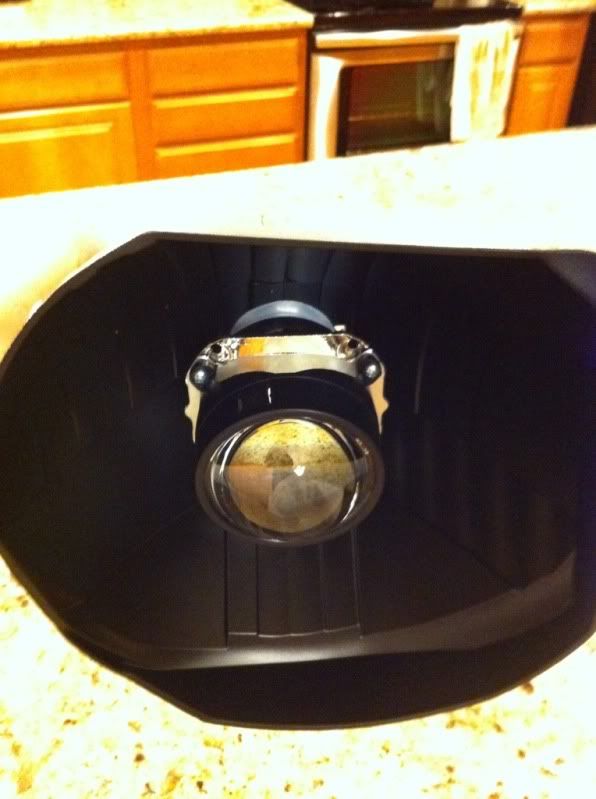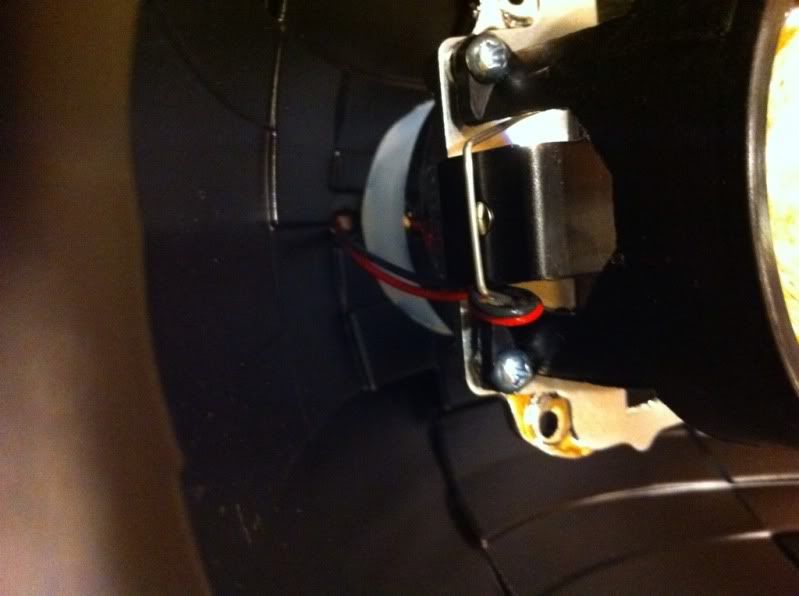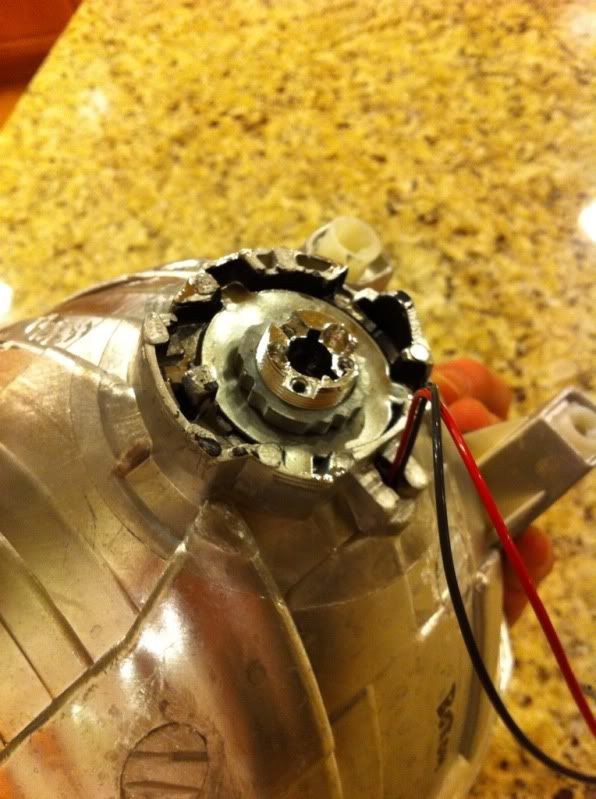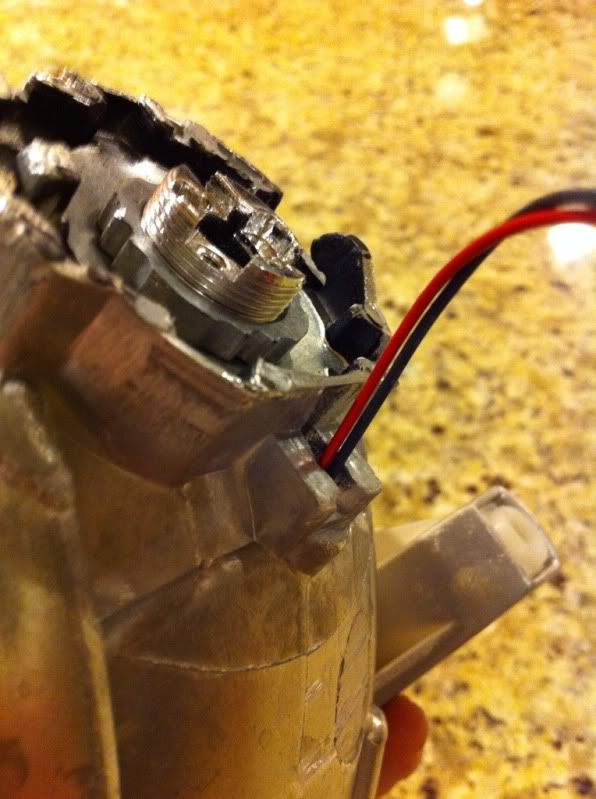 Next I recomend test fitting the lights on your truck to make sure the horizontal alignment is where you want it.
After this you will be placing your choosen shroud. I choose the gatling... which I thought stuck out way too much so I cut it down quite a bit by placing the centric ring on and then drawing a line. I did this twice to cut it down to about this.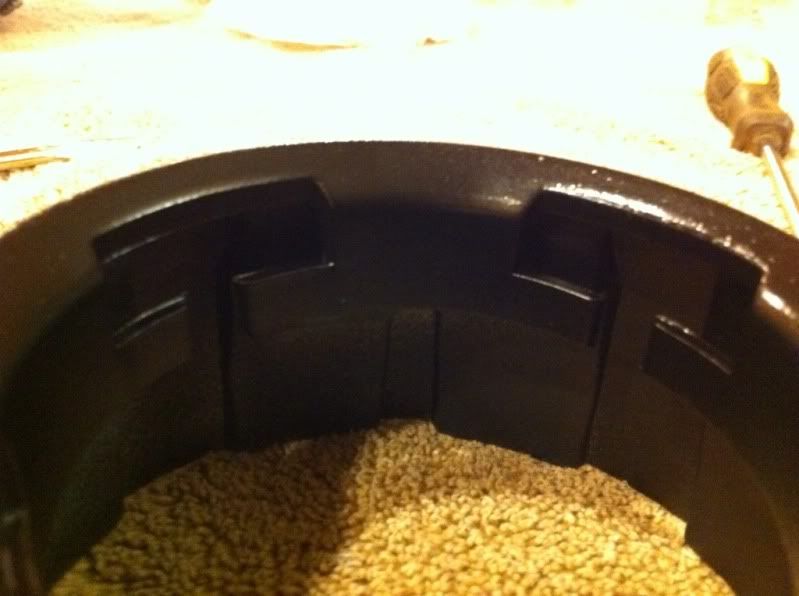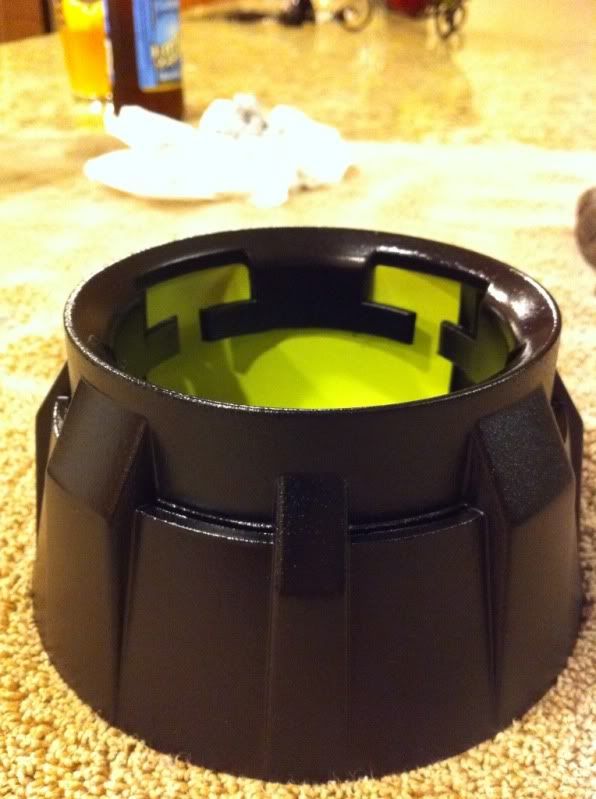 After this you will need to place the shroud in the centric ring and glue it together, then glue those together to the projecter. Some of the other shrouds such as the mini gatling are screwed in. I ended up using a silcone based glue after talking to matt at trs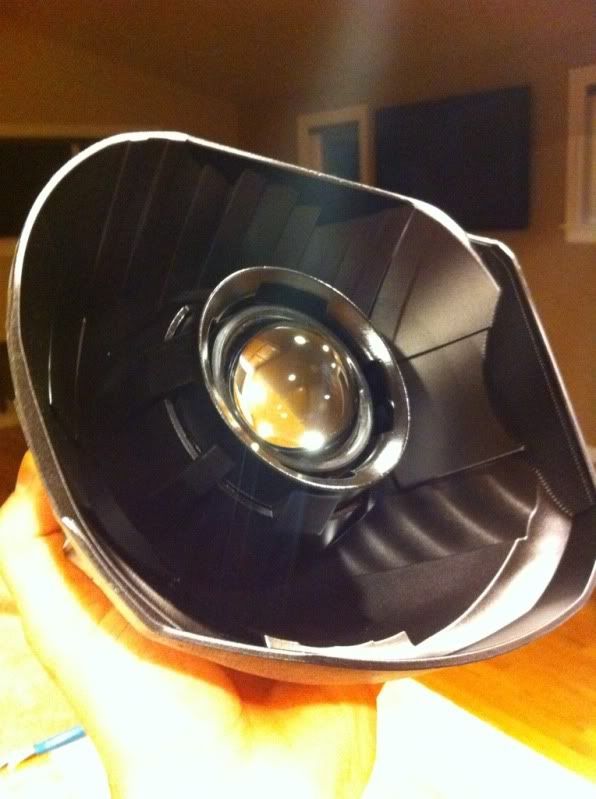 This is another members gatling shroud which was not cut just to show you the difference.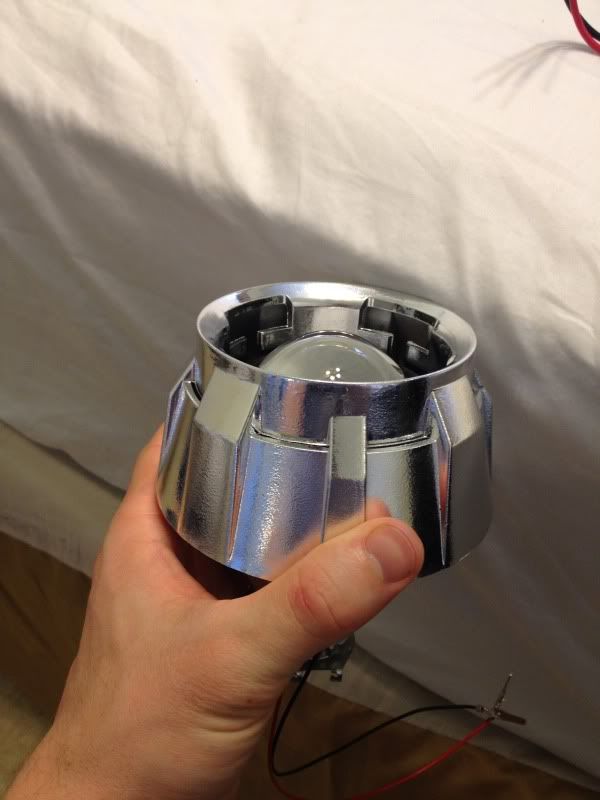 Once everything is put in start the process of putting them back together, and sealing them up. At this point you should feel faily comfortable working on them, as you have already gotten the hard steps out of the way.
Before re-sealing mine I cleaned out all the original glue by putting the back half back in the oven for 10 mins at 300 degrees seemed to work really well with a flat head screw driver but take not the stuff gets hot.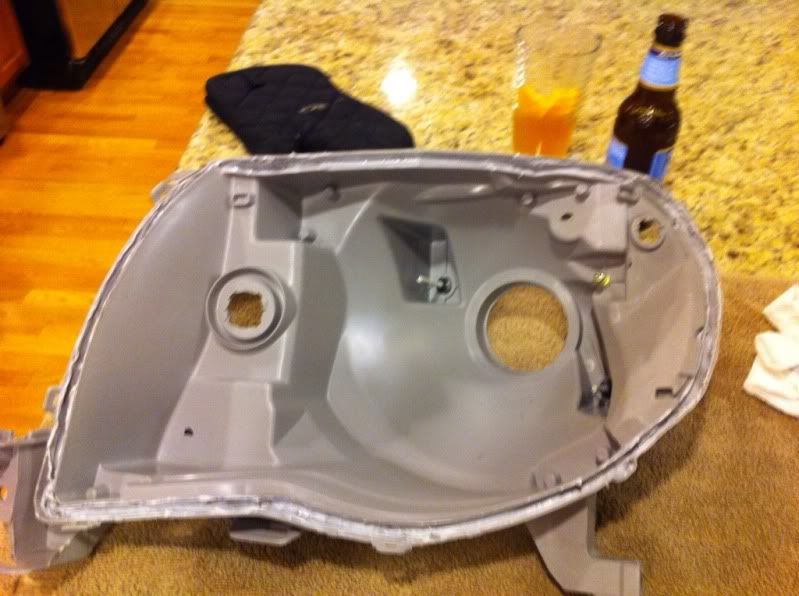 Then I added the new glue/sealant from TRS I stretched it as I was going to make it fit in the slot without too much trouble. Note I put plastic wrap on it because it was sitting over night... DONT DO IT! it wont come off and I had to take it all out and re do it lol
Here are some pics of the final project... I hope this help someone a little.