Here is my writeup on my DIY/homemade LED light bar. First, I will start off with the finished picture and the start from the beginning and work my way to the end.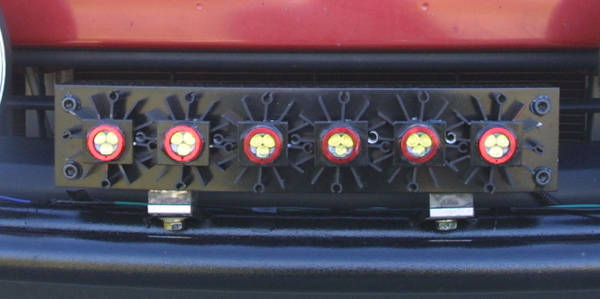 From my calculations it puts out just under 7100 lumes at 6000k. Not bad...
Now for the parts. I will give you a list and where I got them but I do not work for any of these places, just found them on the internet.
1. Ledsupply.com CREE XPG-w417 (x6)
2. Ledsupply.com Carclo optic 10507 (x4)
3. Ledsupply.com Carclo optic 10510 (x2)
4. Ledsupply.com Buckpuck 1000mA driver(modded for 1400mA) 10023- D-N-1000. I'm not even getting in to how I did this. Let's just say I'll never do it again. Should have just bought two 700mA drivers.
5. Newark.com Heatsink 23T0438
6. 220fu 50v capacitor(I had these laying around)
7.
Amazon.com
36" 1 1/2x3 angle 1/4 thick(aluminum)
8. Artic-Alumina thermal adhesive(I had this already)
9. JB weld(who doesn't have this...)
There is more stuff, but it's in the writeup. First the LED light: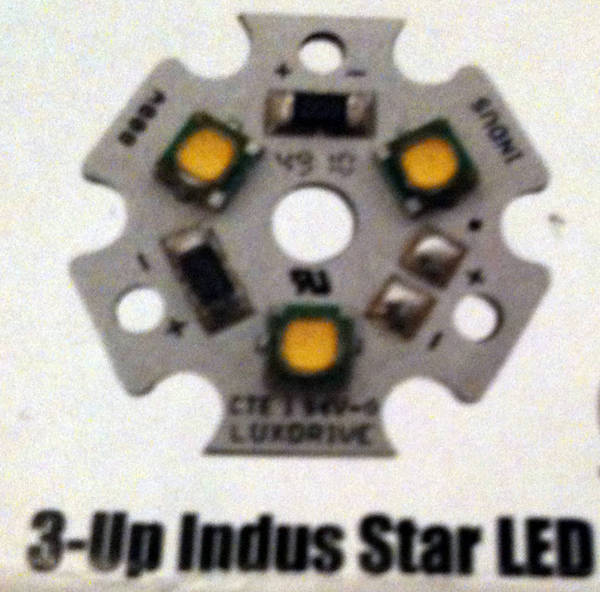 Then the buckpuck. This is the driver for the LED lights, it maintains constant voltage and amperage for the LED light: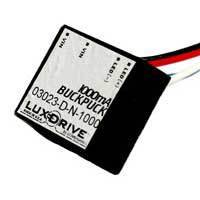 Then the capacitor. As you can see, I put shrink wrap around the ends to keep any shorts from happening. Since my power supply is farther than 18" from my lights, I installed this per the LuxDrive(buckpuck) spec: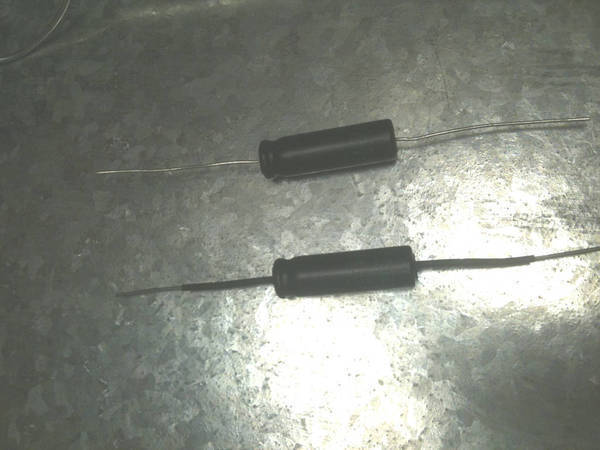 This is the buckpuck and capacitor all wired up: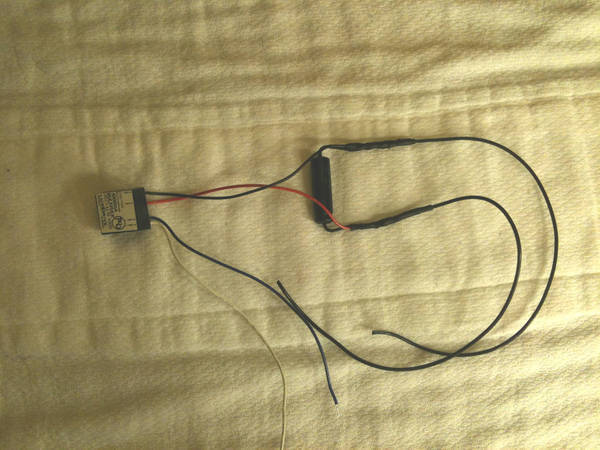 Here is the optic: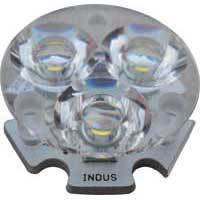 This is the heatsink being drilled because the wires come up through the center: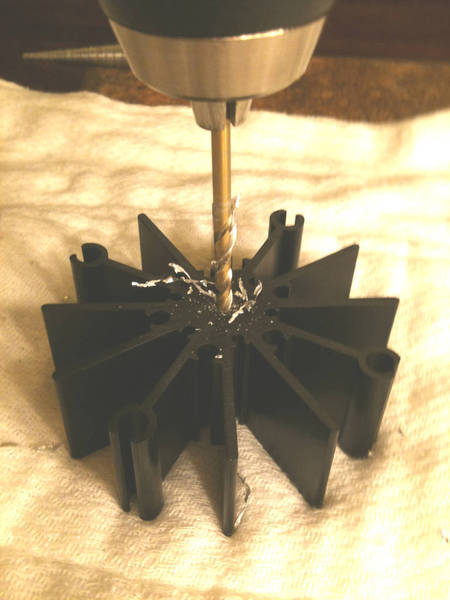 and here are all the heatsinks drilled, be sure to drill in the center: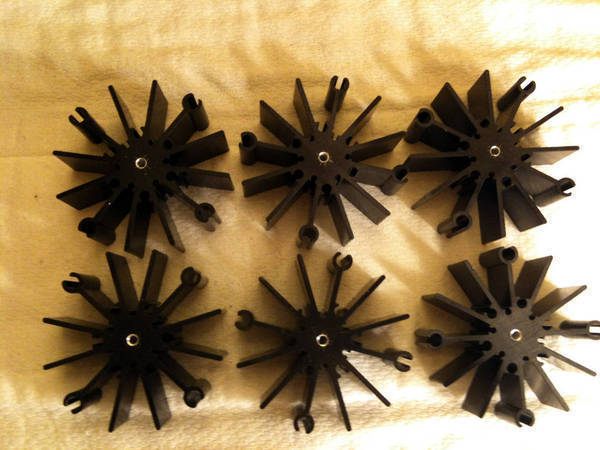 Here is the wires soldered from the buckpuck to the LED star(I grabbed this picture from Thumperjockey.com):

Here is the front with the heatsinks and LEDs attached. I used the Artic-Alumina thermal paste to attach the LED to the heatsink. A little goes a long way and there is only about a three minute working window. I did two at a time: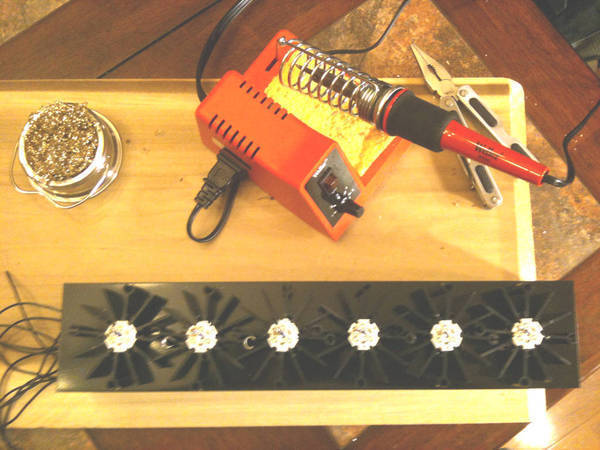 Here is a picture of the back of the angle bracket with all the stuff attached. I used platidip on the inside to help insulate in case anything came loose and hot glued the buckpuck and capacitor to stay in place: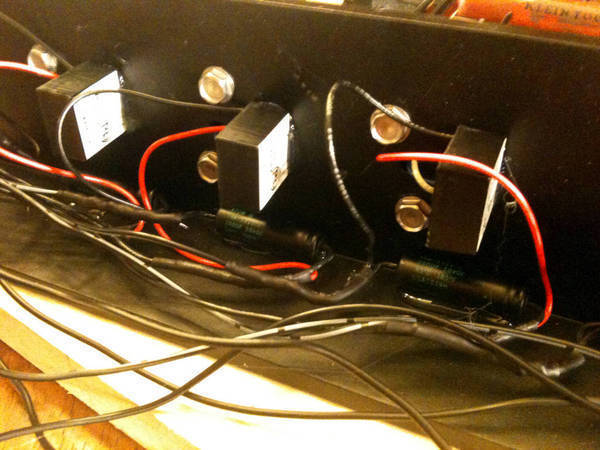 on the aluminum be sure to sand, clean really well and remove any oils that may have come off your fingers(I used isopropyl alcohol 91%) and then apply this: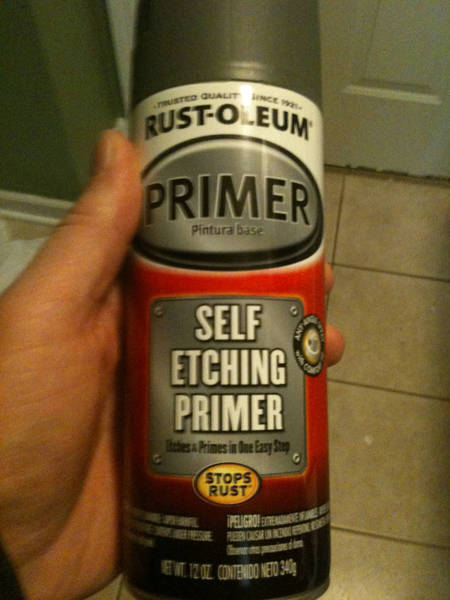 I then painted over the primer on the angle bracket with this: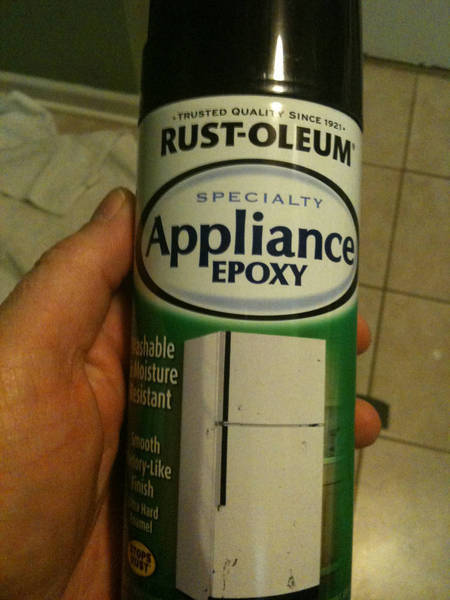 The cap that I used over the LED optic is the back of a flashlight that I got at
Home Depot
. They had a package of eight for $8. I just unscrewed the back off and popped out the switch and rubber boot: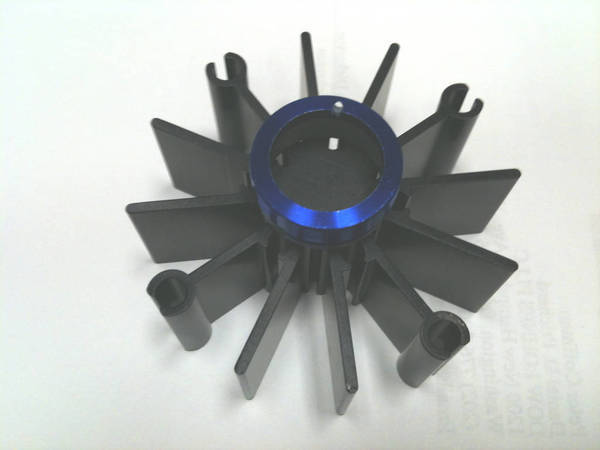 I place two drops of JB weld on either side of the optic cover(flashlight back) then used clear silicone to seal it: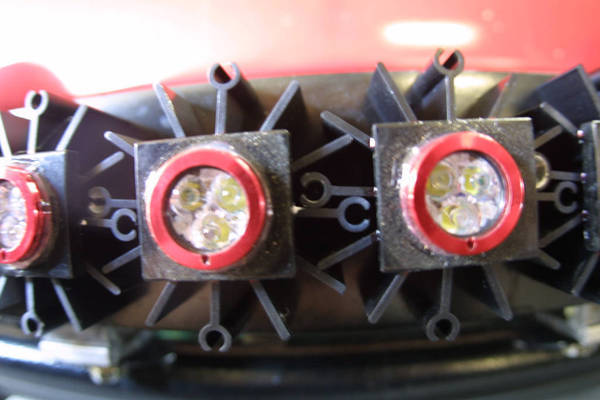 Here is how I routed the wires in the back: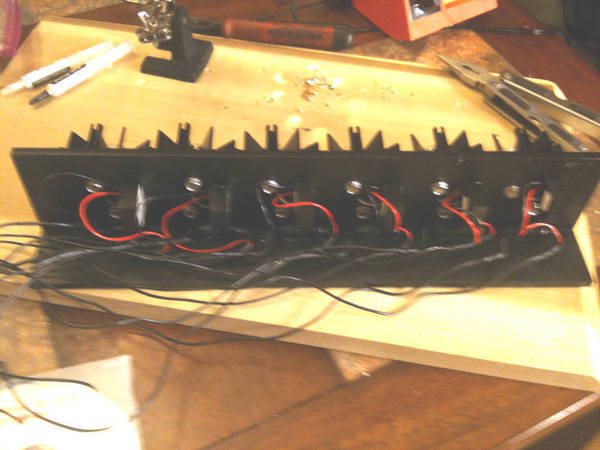 After this I used a dremel with a wire brush where I put the two pieces of angle together to make a box for the back. I used JB weld for this. Sorry no pictures of this.
Here is the test firing of the lights before I joined the angle together, just in case I screwed something up and had to redo something: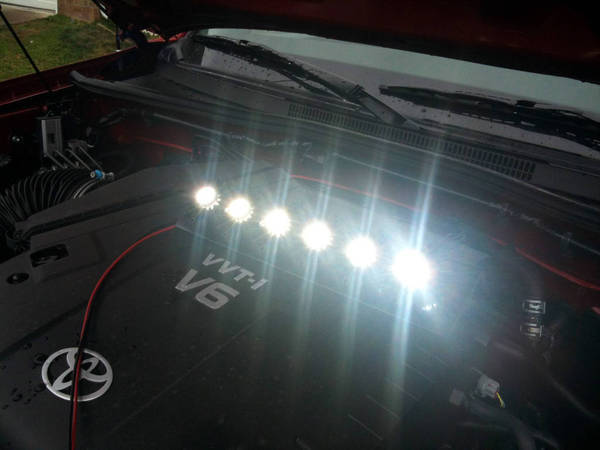 Now of course I had to buy a switch to turn all this on: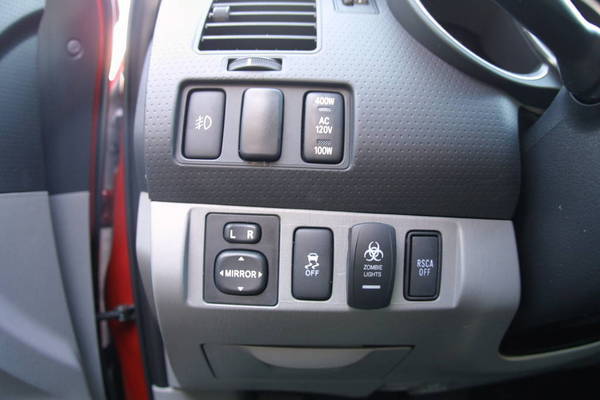 Here are some quick night pics just in my driveway. All pictures wewe taken with a 1 sec exposure and 3.5 f/stop:
Low beams...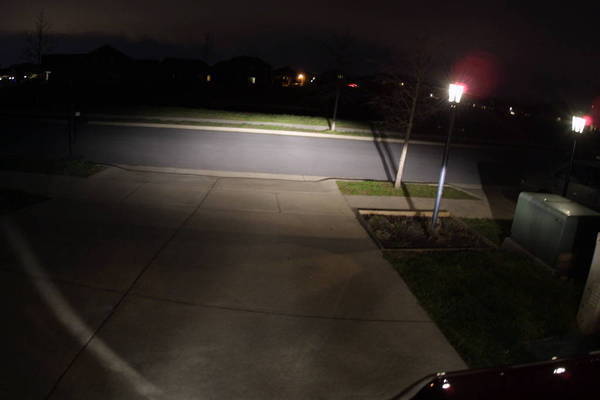 Lows with factory fogs:
Low beams, factory fogs and LED light bar: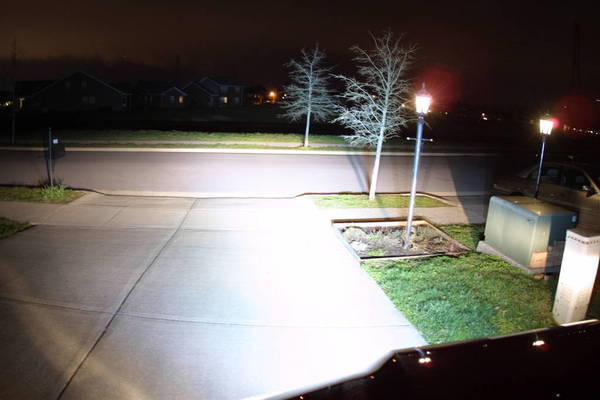 The specs say this: 417Lumes@350mA so overdriven to 1400mA I get 1355 lumes per LED star X 6 = 8131.5 Lumes. I had to correct for the optics efficiency @ 87.3 so total lume output is roughly 7098 Lumes. All I know is it is bright and I did it myself. My wife says I should have just bought a F@#king LED bar...but where is the fun in that?
I will get some pictures down a back road tonight or tomorrow night.