Like the title says. Also, how bright are they and if you don't mind sharing, what did you pay for them and installation?
I have 4 Piaa 80 Racing Series off road lights. They have both a high and low beam on them. I bought and installed them originally on my 97' Tacoma back in 98' I think. I don't remember what I originally paid for them because I did a bunch of stuff to my truck at once back then. Going off of memory, the low beams I think are 90 watts and the high beams are 150 watts. My friends refer to them as my portable daylight. They were they one thing I kept from my 97' and when I bought my 07' Tacoma, they were the first things I put on the truck to have a little piece of my old one always with my new one.
Here are some pictures of them on my old truck and my new truck.
97' Tacoma 4x4 Access Cab.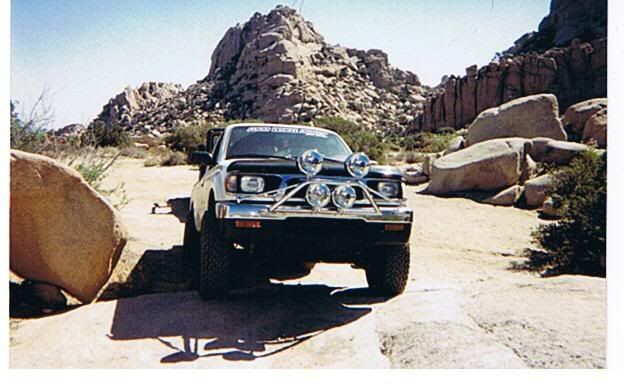 07' Tacoma 4x4 Access Cab TRD Off Road Package.