So, i recently aquired 2 hella 700's from a buddy of mine and wanted to mount them behind my grill. It only cost me $13 dollars from
Lowes
.
I bought a peice of 1/8x2x2" (3ft long, shortest size they had) and cut to 26" long
Went to my friends house to borrow his plasma cutter (don't have to use PC, nut its alot faster)
First i took the grill off and un bolted the 2 A/C condensor mounts here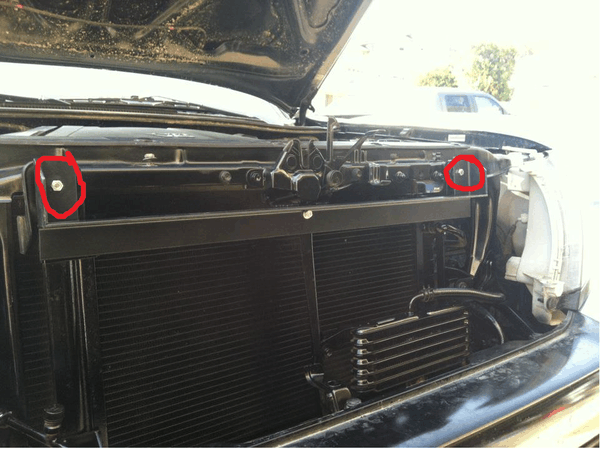 then remove the guard by the hood latch with 2 10mm bolts.
Next measure and cut out the notch that the angle iron will have to be removed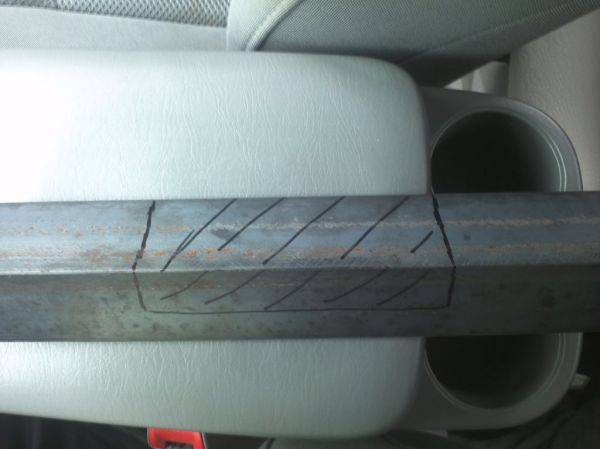 I used a plasma cutter, but if one isnt available you could use cut-off wheels/ hacksaw (goodluck) or something else.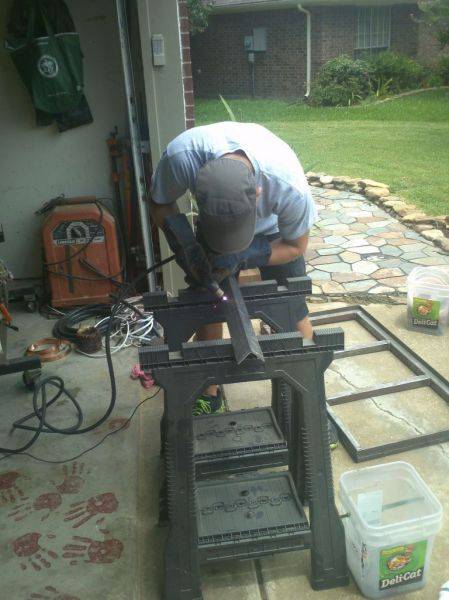 after all cutting is done drill the holes for the A/C condensor bolts and the bolts for the hellas (keep in mind of the location of the grill mounts (dont ask
) if you want them on the outer sides of the grill mounts, be cautious of the (im guessing trans cooler) on the driver side. this is the reason why i did mine on the inner of the grill mounts. the lights will touch the hose on the trans cooler fyi.
then paint with whatever you want. I had left over high temp paint from my satoshi so i used that.
mounted and painted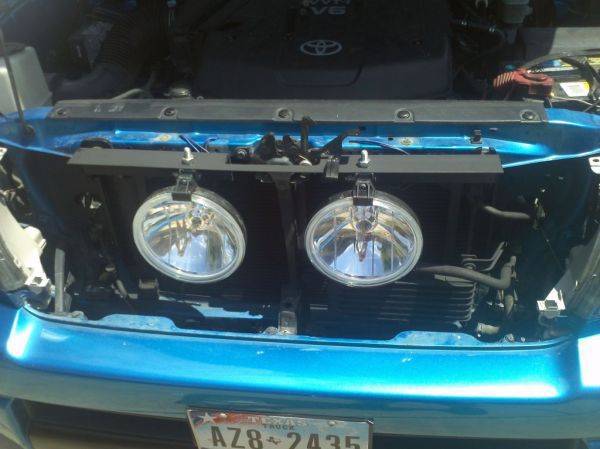 then reinstall your grill and wire lights accordingly to your liking and enjoy!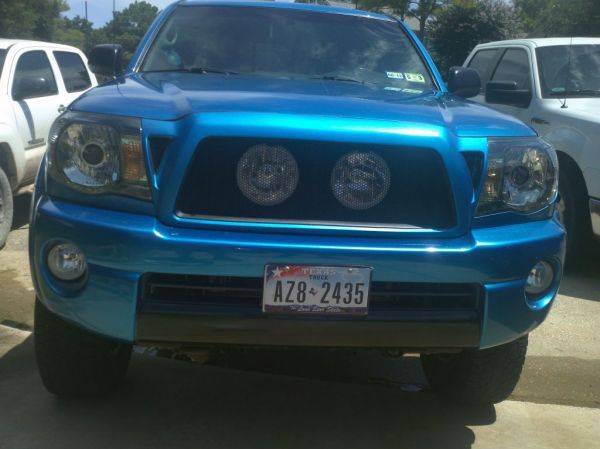 Edit: reason why they are mounted higher than in first pic is because they hang to low if you use a bar like the one pictured first. this way raises them up to revel the full light