Quote:
Originally Posted by
Primo 95
I used a Daystar. Does your wiring harness have a relay in it (a little black junction box)?
Quote:
Originally Posted by
ffirg
hmm. Either the wire is too small for the length of run, or there is a short somewhere.
Quote:
Originally Posted by
ffirg
Yeah I think that would be fine. Was your switch actually smoking, or was it the wiring going into the switch? What size wire are you using? And how long of a run from battery to the bar is it?
Okay here we go, first off I don't have the blue switch anymore i returned it right away to
autozone
. Here is the switch that came with it, this was the order it came wired and worked just fine, red wire to the + black was ground and yellow was ? Whatever was left. Exactly how I wired it to the blue switch, now I'm guessing either the blue switch was not the same internally or there was a short because the lights did come on but the wires stayed hot. If I wired it wrong would the light still have worked like it did for me?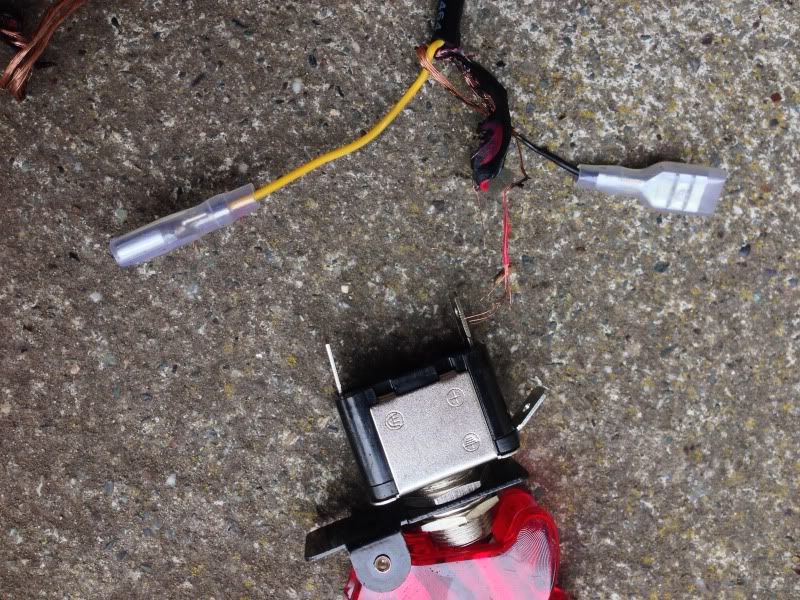 Here you can see the harness all burnt up and how small gauge the wires are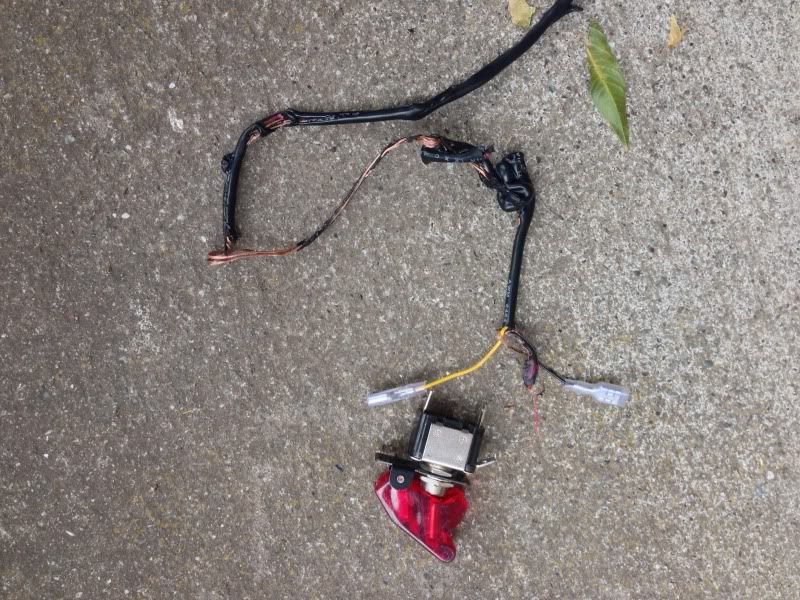 Side note this was the scariest thing that's happened to me, my truck was flashing before my eyes in flames, I was on too of a 4 story parking garage when this happened, no way for a fire truck to get up there... Getting an extinguisher pronto...
The long red and black wires coming off the white connector hook up to the battery as well as the black and red coming out if the relay and fuse box.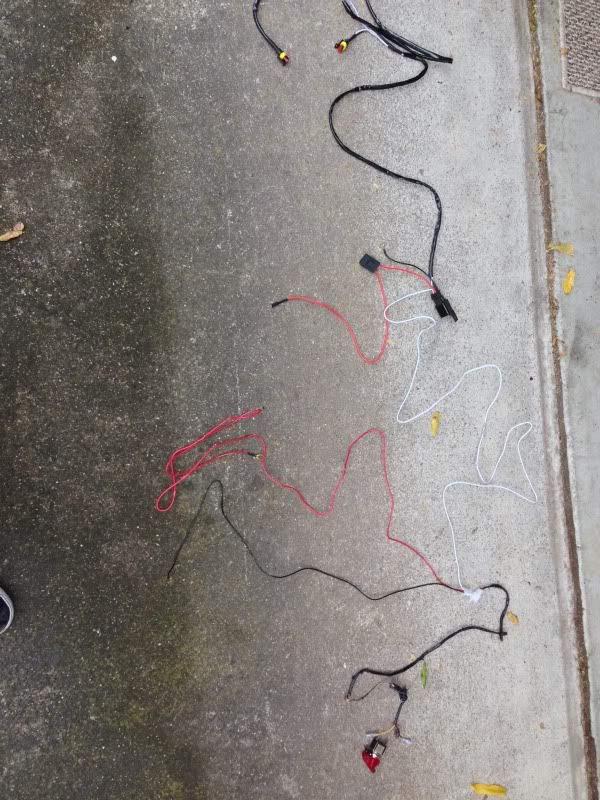 Here is the diagram
The company is being really nice and sending me a new harness for free, but should I even use it? Or find someone who knows what they are doing and build me a beefier harness.