Hey guys!
I started this thread because I searched a lot and I couldn't find any info.
What you do with this mod is simply to turn on extra lights when you hit the brights. It is very helpful when you are on a lonely road and you need the max light output, but at the same time if there is someone coming to you, you can lower all that light output...
I hope this helps some of you...
Everything was done on a 2011 TRD Sport... (sorry for not having all the pictures, but I did the installation a long time ago!)
First of all, the wiring diagram for our relay. The colors I use are the same colors of my installation: Red (+), White (-), Blue (+ switched or signal)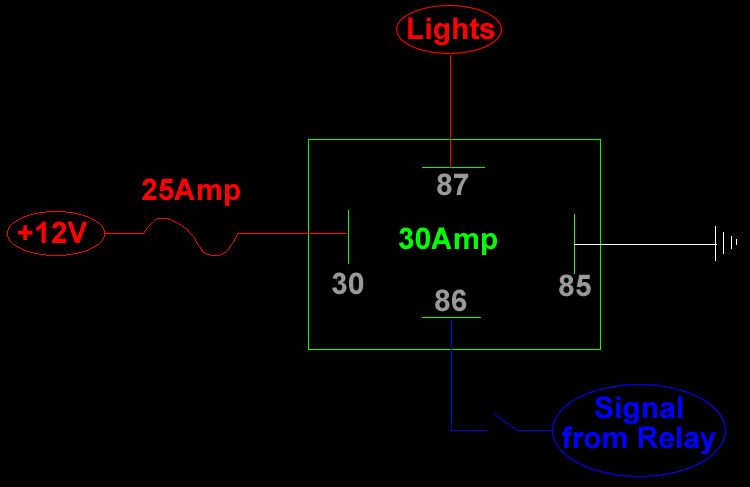 I think that all the numbers are the same for all the relays...
It is VERY IMPORTANT that you fuse your circuit!!! I used a 25amp fuse for 2x55W lights.
Now, the important thing to make it work... Where the hell do we take te signal!!!
Don't worry, it's pretty simple, what you need to do is to open the fuse box next to the battery and locate this relay: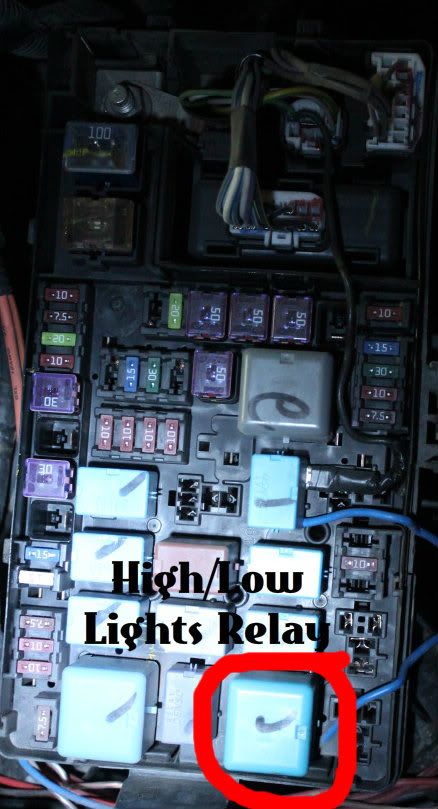 Then, you take it out and plug in the "Signal cable" here: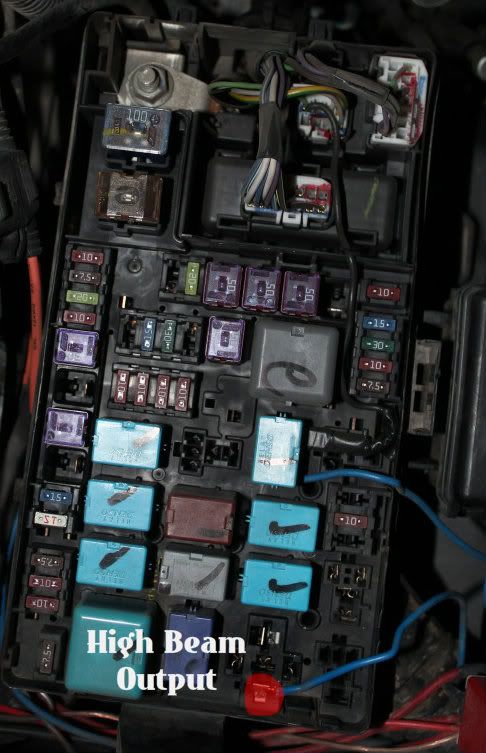 Afterwards you put back your factory relay, now we have the signal from the brights!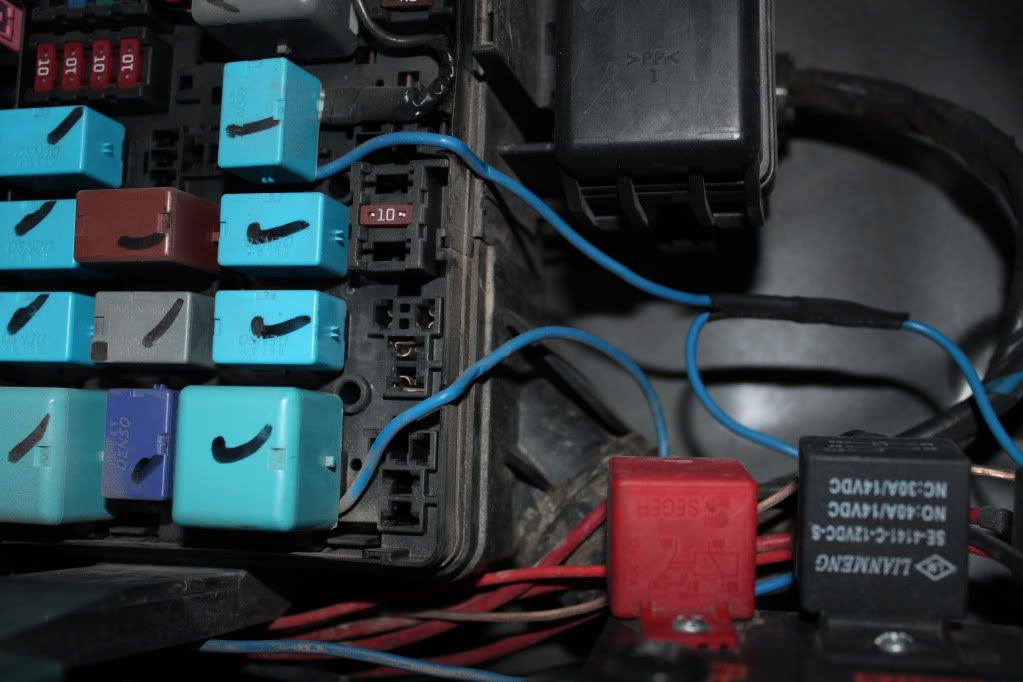 Now, if you want an extra switch I recommend to you to put it on the "signal cable", if not, you just wire the signal cable as the initial diagram...
What you need to do next is to wire your lights as you would do normally... and VOILÁ!
Low beam: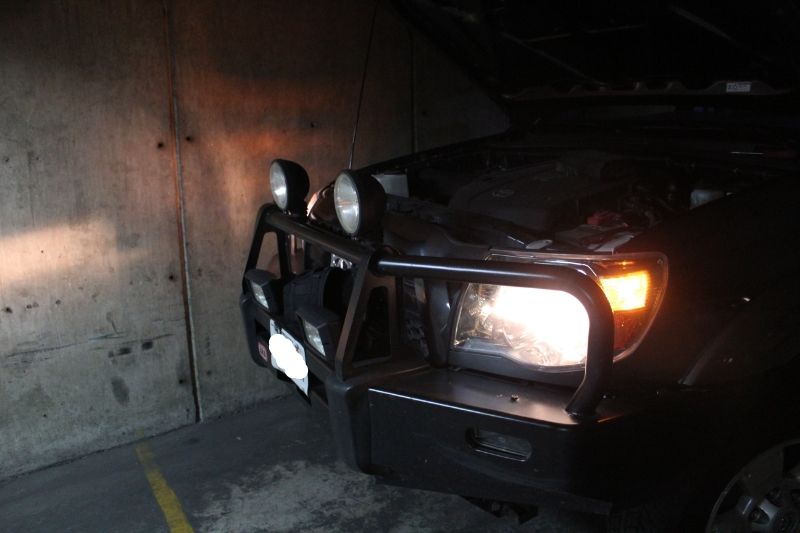 HIGH BEAM:
Hope it works for you!
NOTE: It is your responsibility to do any modification to your truck...