I have been wanting some under hood lights for a while now. It is dark under there, even in the day light. I have looked at some LED's like these,
http://www.tacomaworld.com/forum/lig...ml#post1826234
, but they just seem vulnerable. I liked the light they put out and the low amp draw, but I didnt like adhesive holding them on in a hot engine compartment. I also worried about them when pressure washing the engine bay. I bought some cheap fog lights from Pep Boys for $24. They just seem a little more sturdy.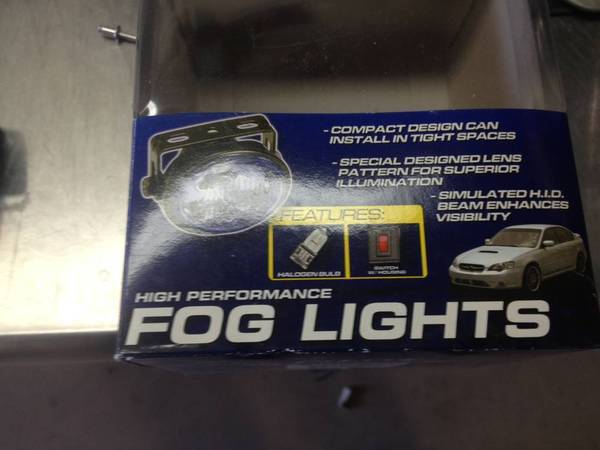 I found a spot to drill into the underside of the hood. Very Carefully!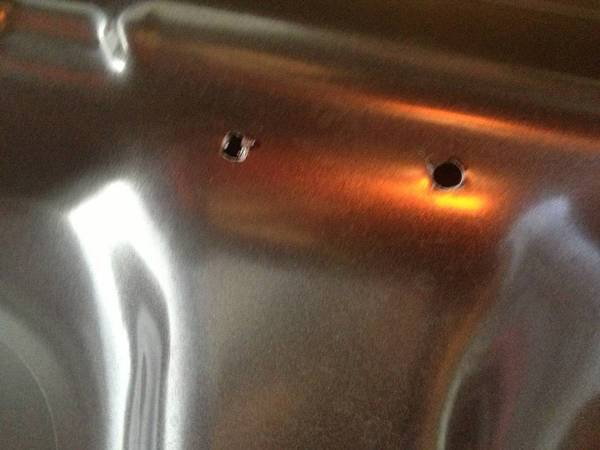 I attached the mounting bracket with rivots and used a washer to be sure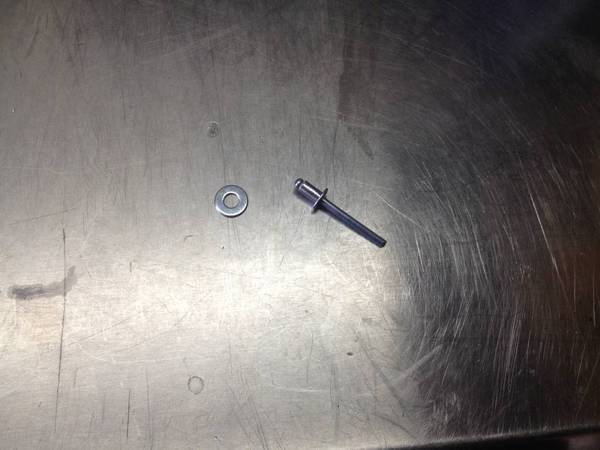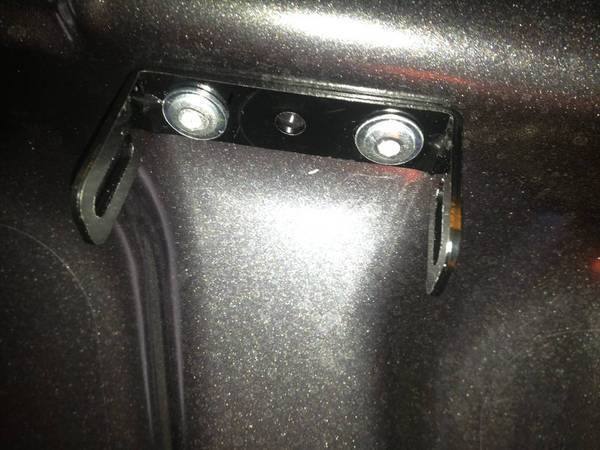 Light mounted and carefully checked to make sure there is no contact when the hood is closed. I also got it away from the radiator to try to help with it getting too hot.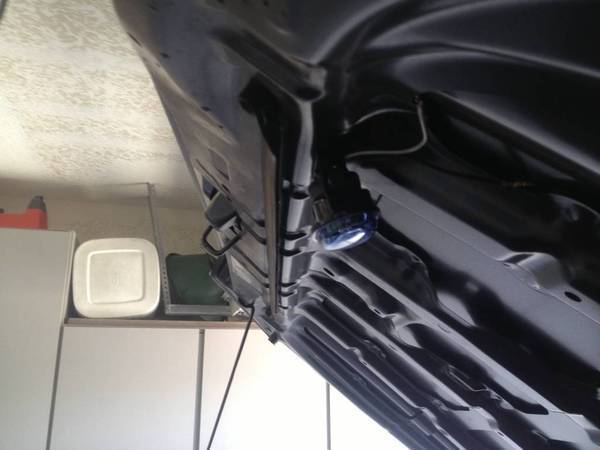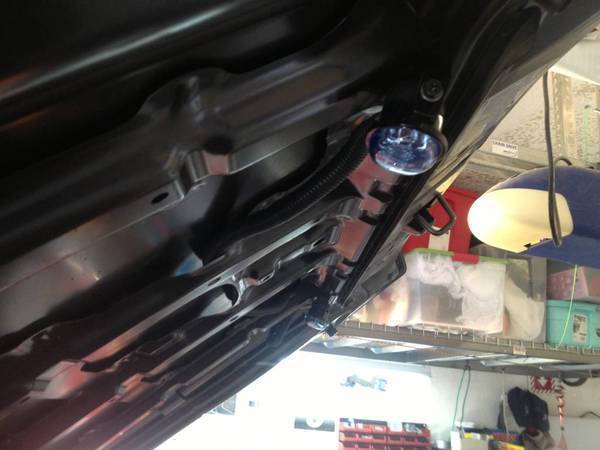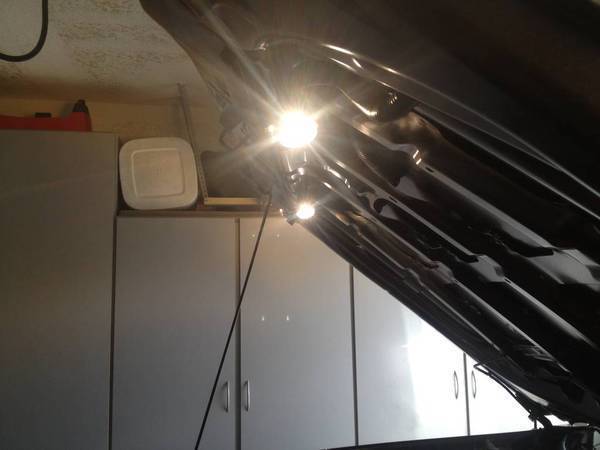 The hardest part as mentioned by DWreck in his post is feeding the wires up through to hood. Patience and tie wire are the keys. I made a little hook out of the wire and it helped feed it in. I installed a switch and wired it up with a relay. It is like bright sunshine under there at night!