So about a week and a half ago I put some bixenon HID's in my headlights. And while that install isn't that difficult to begin with, the fog lights are even easier. I've seen several step-by-step tutorials on headlight HID installs with photos, but have yet to find a good one for the fog lights on our trucks.
So here's one of my own
For starters, I used, yes, an
eBay
kit. But I was very selective on what I bought and purchased a kit with a ballast that seems to have some good reviews and even a couple demo videos on YouTube. The Luminis G4 ballast. EXTREMELY small digital ballast. Came in a complete kit with the H10 HID bulbs, in my case, 6000k to match the headlights.
So first off, fog lights before we get started...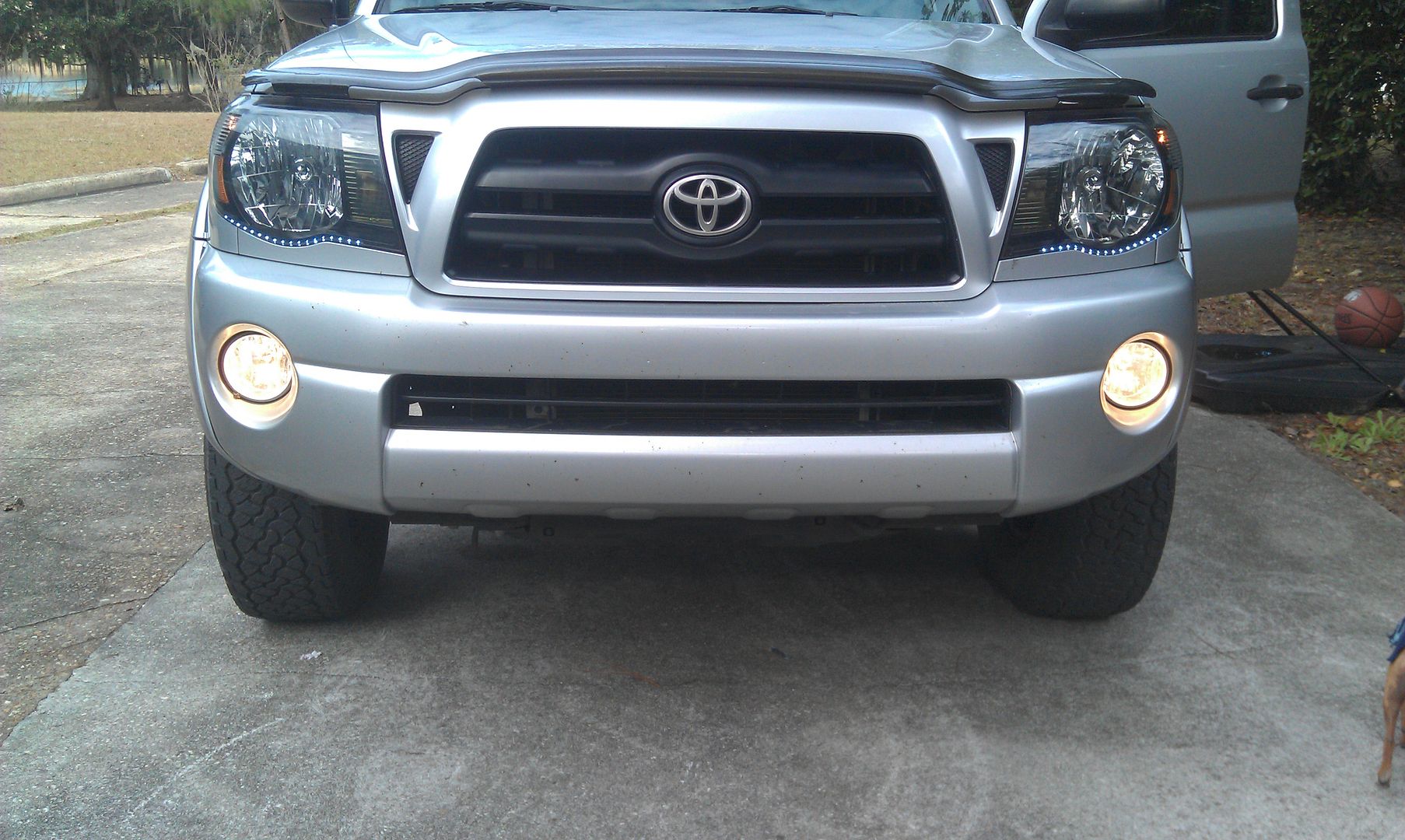 The thing that made this install so easy was the discovery of something. I don't know if anyone's every tried this when installing HID's into their fog lights, maybe someone's mentioned if before, or maybe everyone does it and just keeps it a secret
But the power plug for the aftermarket HID ballasts are nearly IDENTICAL to an H10 bulb plug.
Factory harness and plug on the top with the orange rubber seal, and the HID kit's "adapter" plug for power on the bottom with the green rubber seal: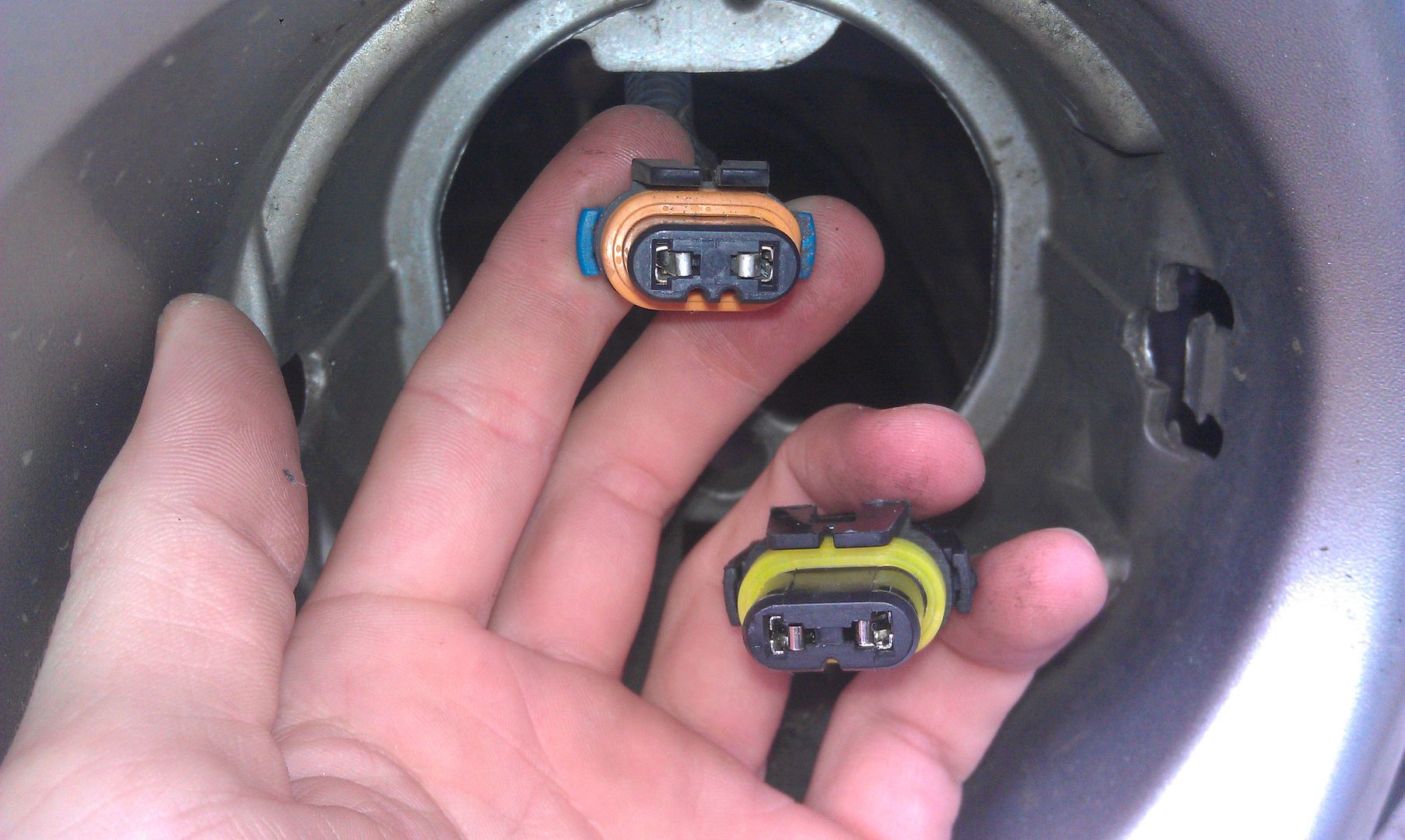 The ballast will literally plug right into the factory wiring for the H10 bulb. Even better, the polarity is right, so you don't even need to swap and wires over. It's literally a direct plug-and-play on these trucks, and any vehicle that uses H10 bulbs really (and I'm sure there's others)
When you don't have to fool with that silly adapter section of wire that's typically built into the HID H10 bulb, you can just eliminate it completely and clean up a lot of wire clutter.
The power adapter wires can simply pull out of that rubber grommet: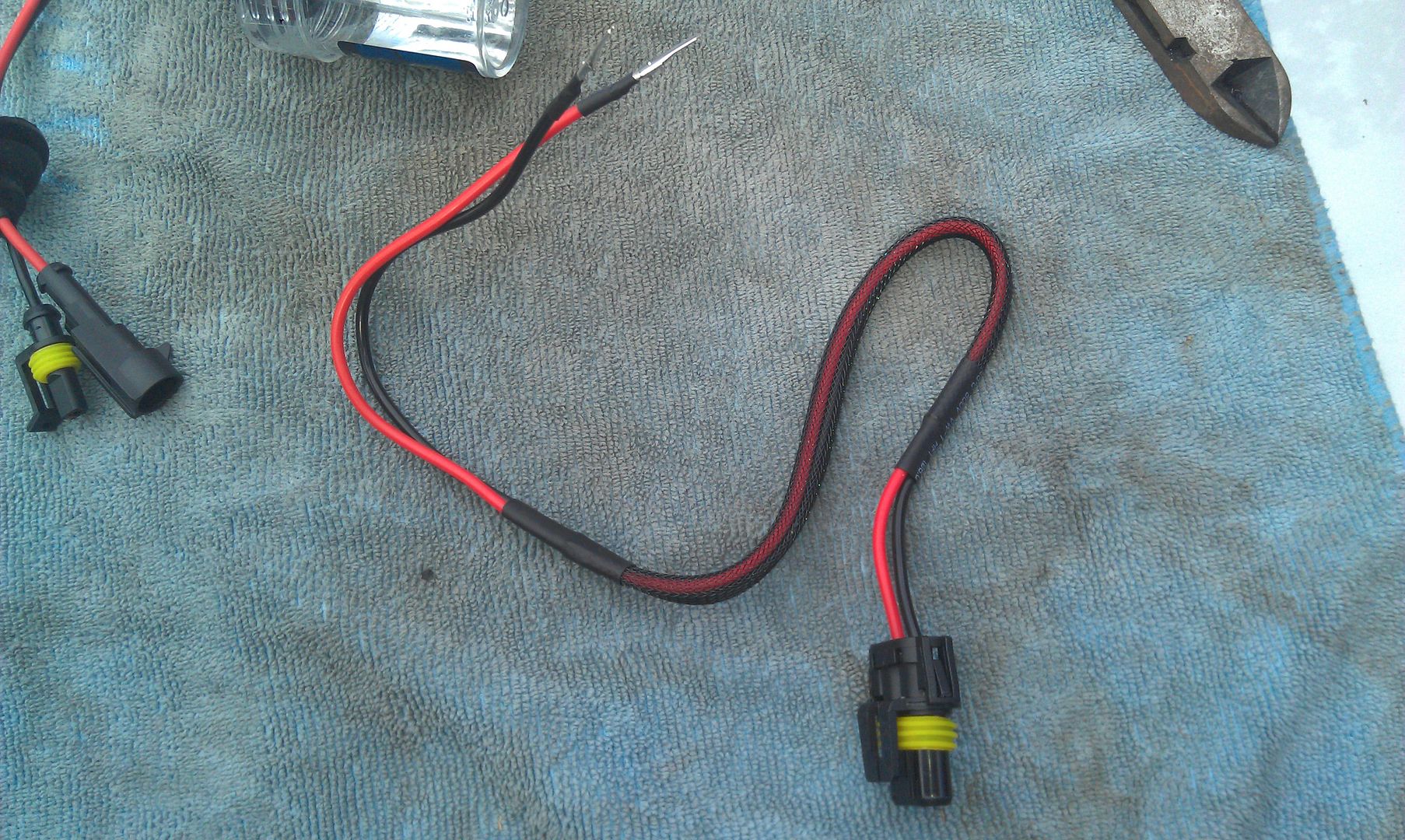 You're still left with that rubber grommet on the HID's high voltage wires.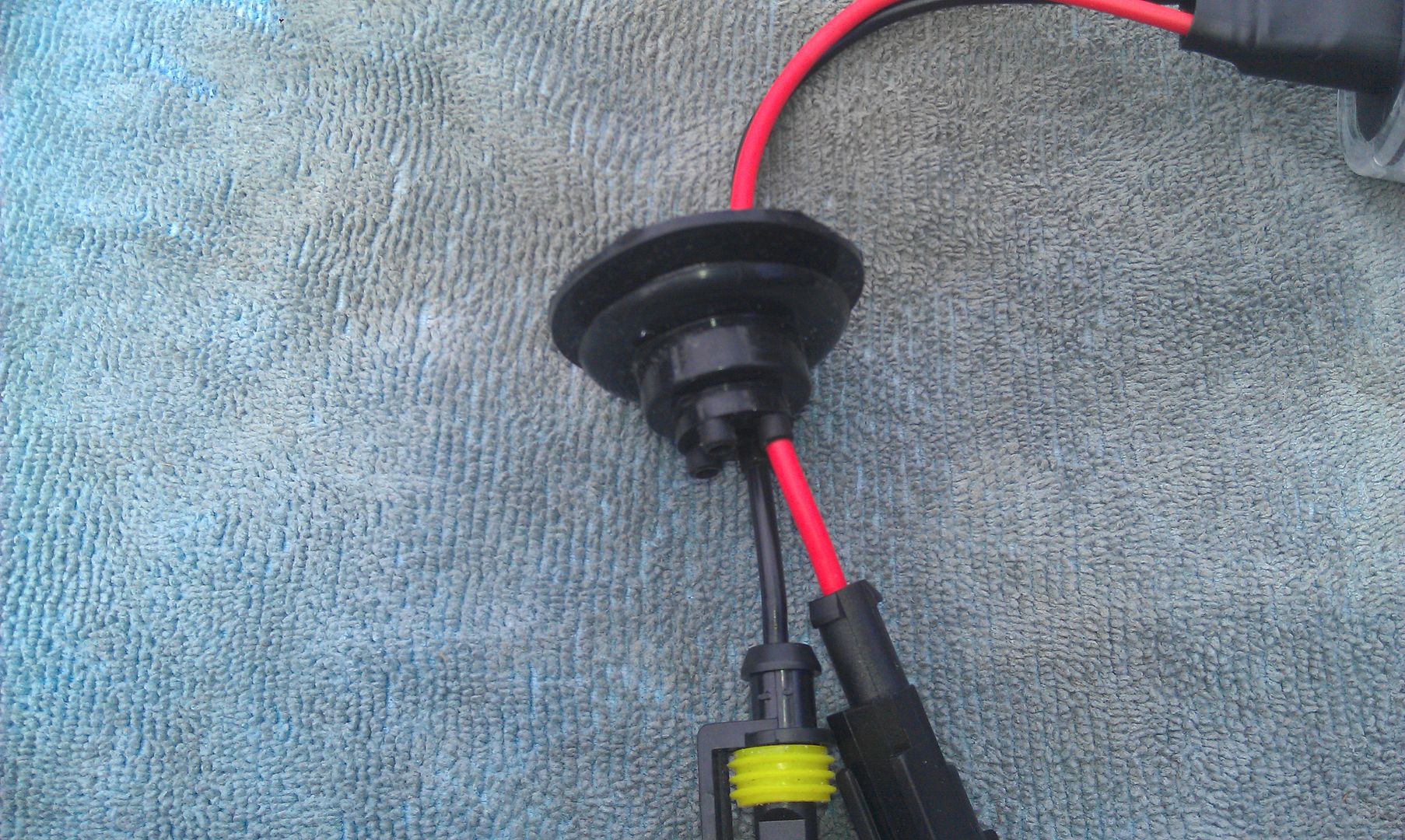 But since we're not needing that, just snip it off (being careful not to nick the wires of coarse
)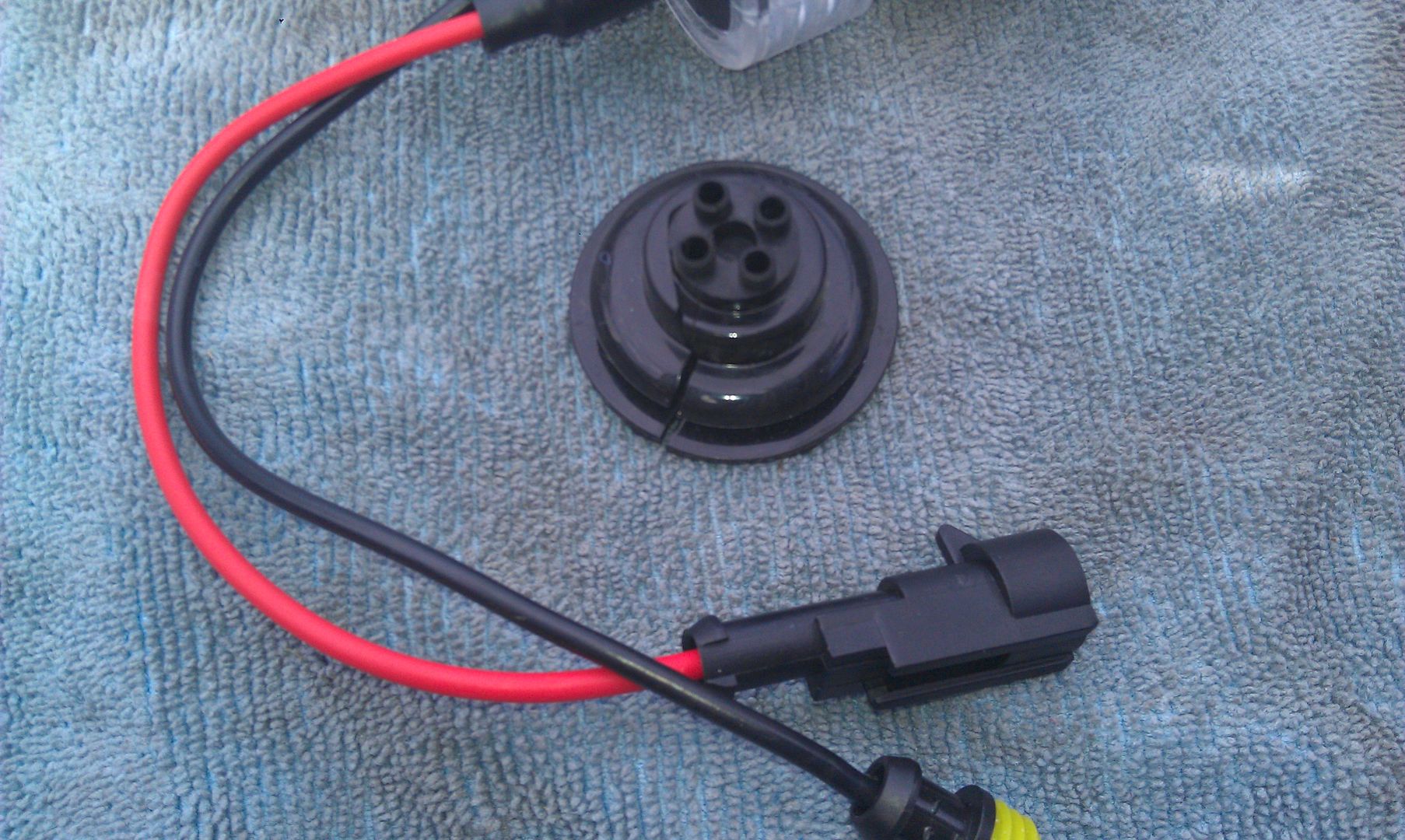 So now we've reduced that cluttered mess of wires and grommets down to just two wires, and eliminated useless plugs that are just another spot for corrosion and connection issues to take place in.
It also makes things much easier if you remove the fog light housings from the bumper. It's by no means necessary, but for the 15 seconds it takes to just pop them out, it makes things a lot easier, at least in my opinion.
Before you go popping the fog light back in though, plug everything in and turn on your fog lights just to make sure everything's working.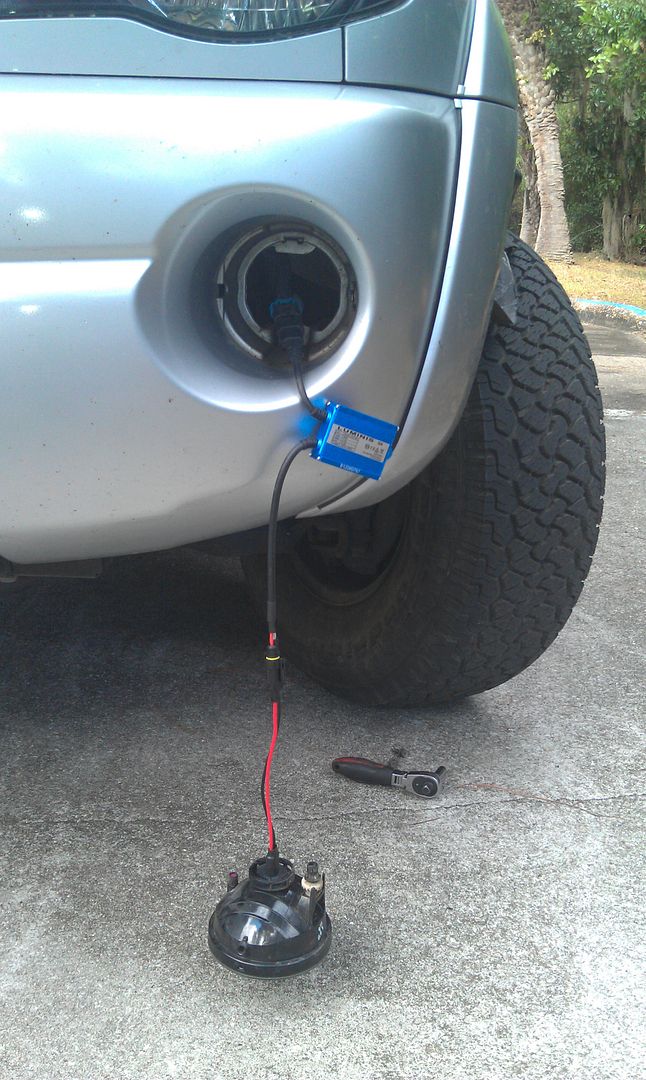 Bingo, we have light
Then just feed the wires and ballast up through the fog light mounted hole and pop the fog light back in.
For mounting the ballast, I used some industrial strength velcro and stuck them just underneath the headlights after cleaning off the spot so there will be no "stickage" issues. That's another great thing about these G4 ballast; there just so tiny you can stick them just about anywhere.
There's not a huge wire clutter between the ballast and bulb, so you could probably get away without even putting any zip ties on anything.
I did anyway, lol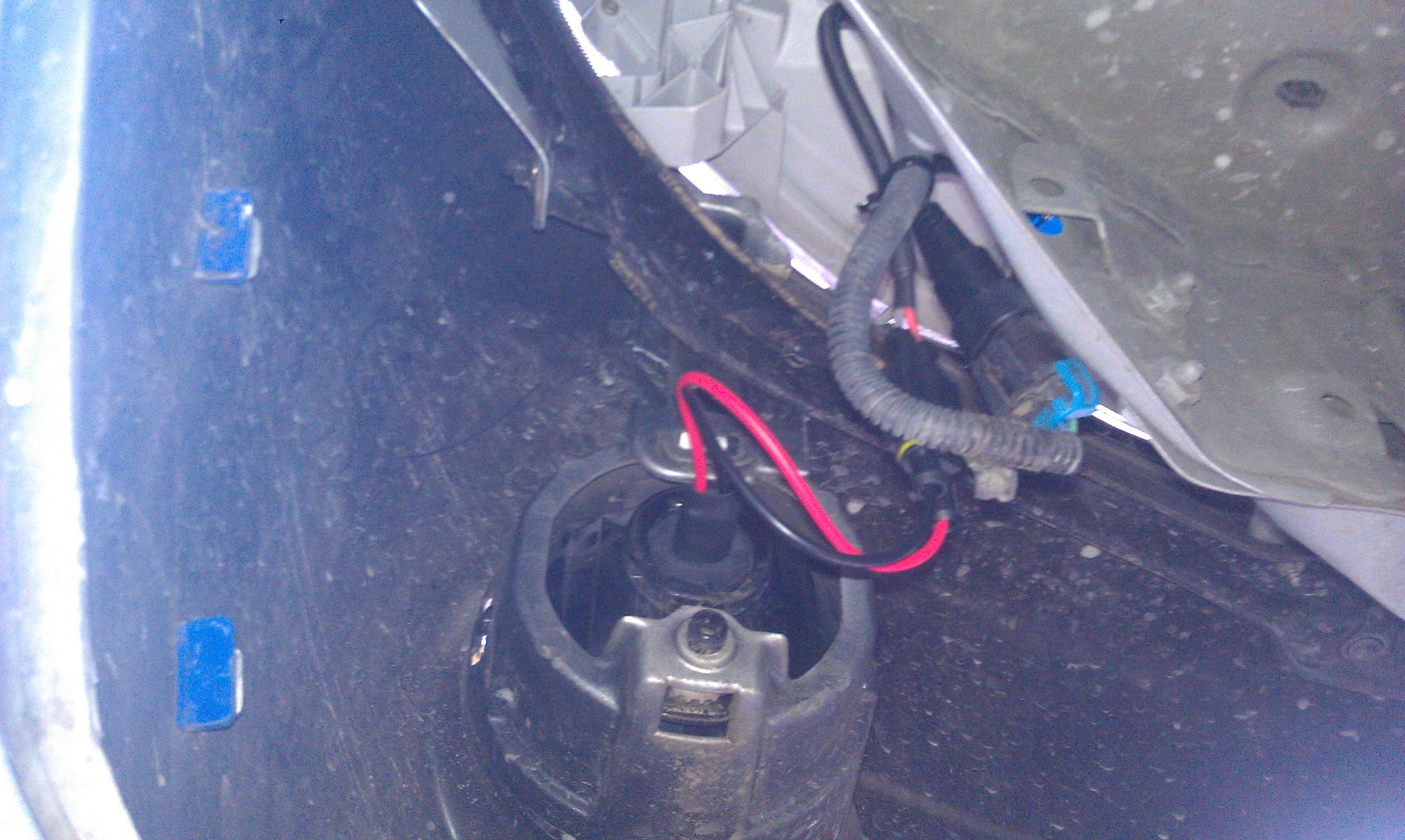 Power up one more time, just to make sure everything functions. And giggle at how goofy it looks with an HID in one side and a halogen bulb in the other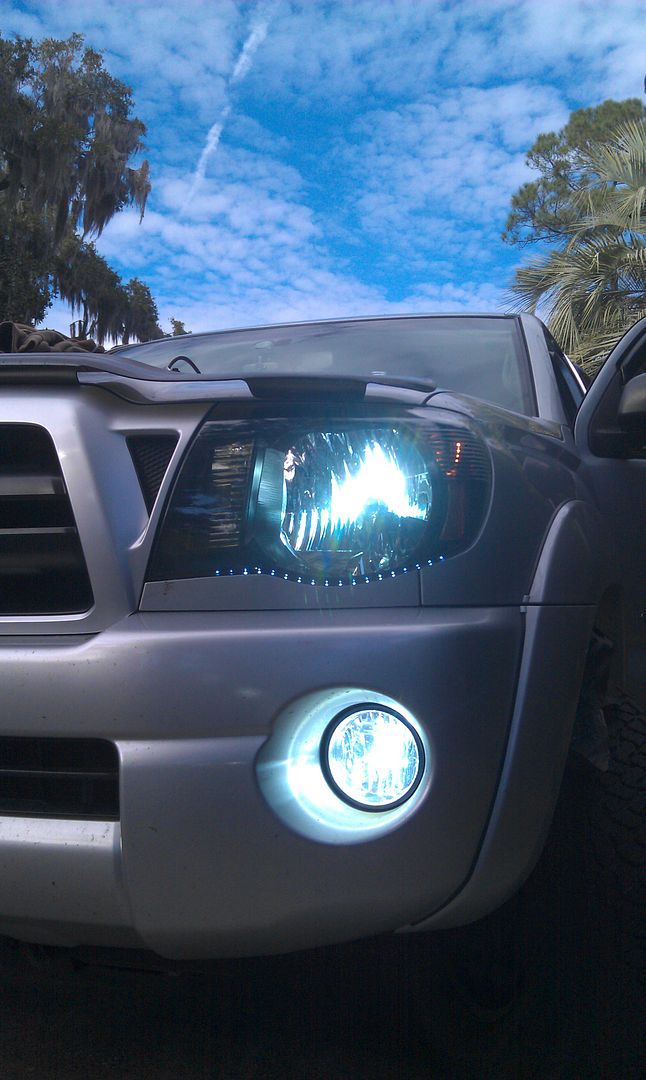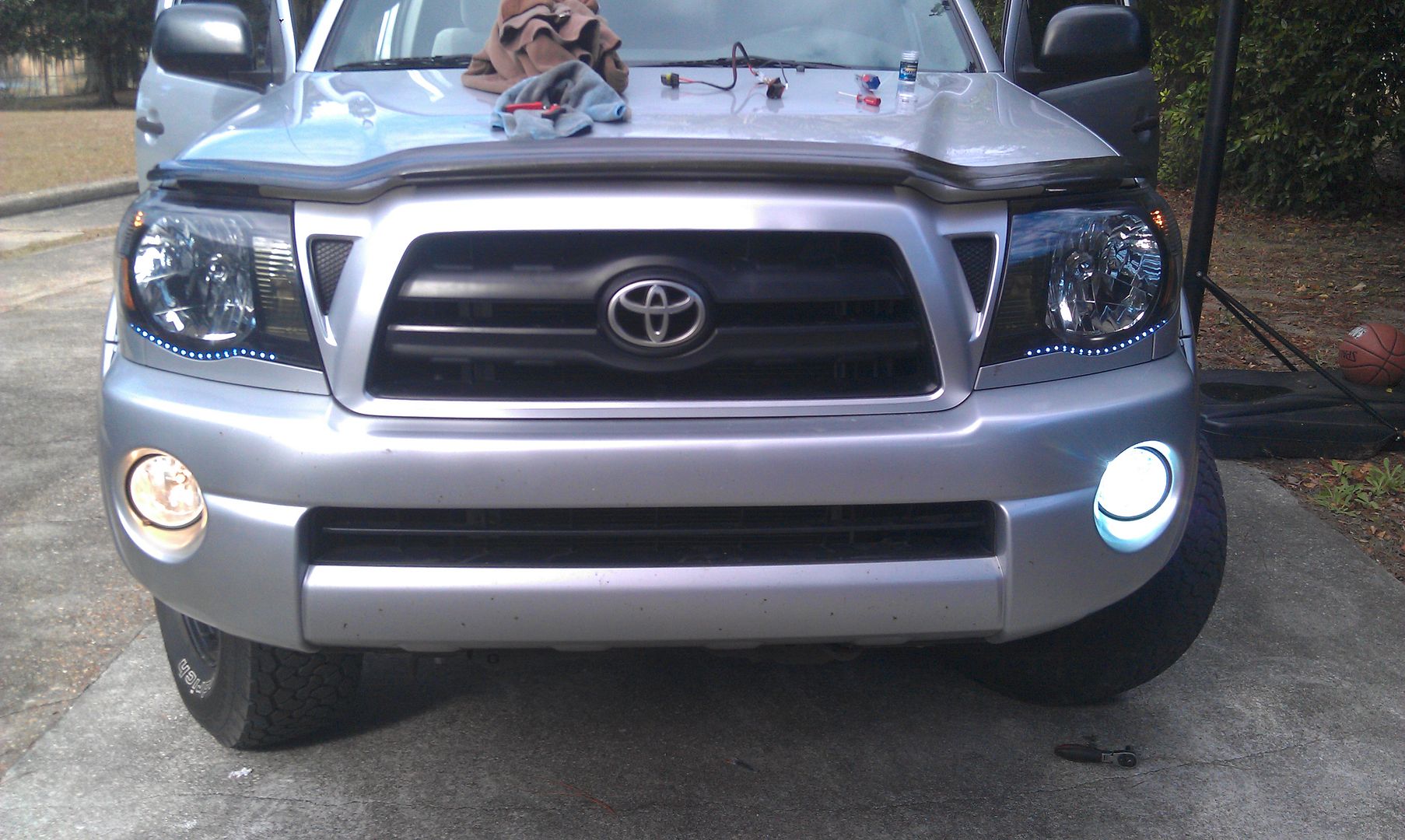 Then just do the same process on the other side!
And end up with these useless things left over... Not sure what I'll ever do with them, but I'm sure I'll find some use for them, lol