Hey guys got a surprise this morning from the wife, she knew I'd been eyeing the kit from
the retrofit source
. Little did I know it was on order a couple weeks ago.
Ended up with the Morimoto 3Five 35w kit, 4300k, Apollo shrouds! She was pretty sneaky about it that's for sure, I had no idea. Oh and she also got me Anzo headlights with black bezel
I attached a picture.
***UPDATE***
I completed the retrofit awhile back and figured I'd share some photos along with some problems and solutions I encountered. I used several how to's from tacomaworld for removal of the headlights/grill and they were very helpful. I also used a how to from TRS for the actual retrofit itself.
http://www.theretrofitsource.com/pdf/trs_tech/Morimoto_Mini_D2S_Retrofit.pdf
I received new headlights so first thing was to pop them in the oven at 265F for 7 minutes and voila, literally 60 seconds of fiddling with it and it came apart. I was originally skeptical of this method and have never done anything like this before but it was very easy. Don't be afraid to try it.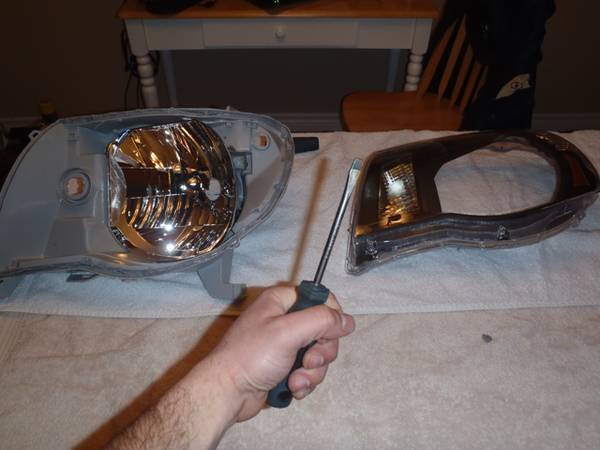 Next I tested the movement in my cutoff shields using alligator clips and a 12v battery. Turned out one shield was working properly and the other was sticking. So I called TRS and they told me how to fix it.
Sometimes in the manufacturing process small burrs develop on parts and in this case would need to be removed.
Start by removing the 4 screws on your projector
Next you will be left with this, remove the screws on either side.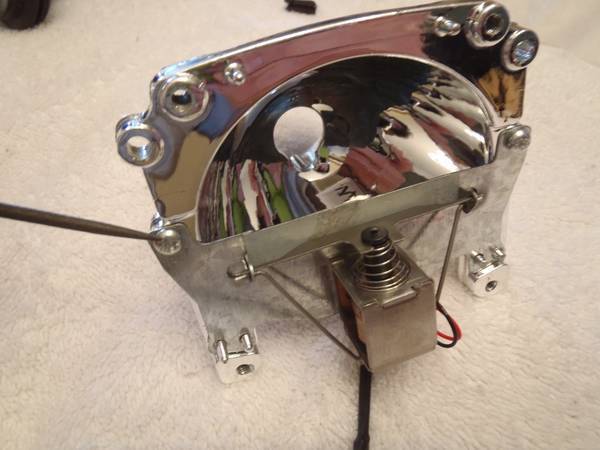 Now take a quick look at this to see how it operates. You'll need to take the small piece of metal bar that looks like a "V" off so you'll be left with the piece that slides on the solenoid's plunger. The places that make contact with the plunger will need to be smoothed. I was able to feel the burr with my finger.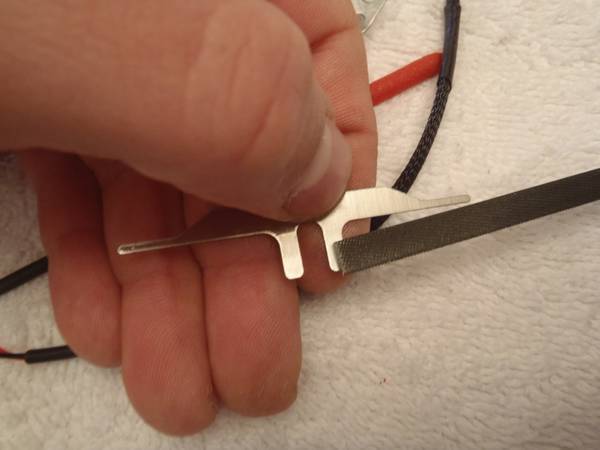 You can add graphite lubricant if you want, I didn't and it works great now. Just reasemble in reverse order, you do remember how it came apart don't you??Lol
Alright here's one more problem I ran into while doing this retrofit. The headlight adjustment did not work, turns out that the plastic tabs inside the headlight housings are garbage. No matter which way or how many times I turned the adjustment screws the headlight would not move. I ended up bringing my housing to the local hardware store and matched a small nut to the adjustment bolt. I picked up a matching bolt for the nut and put that bolt through the plastic tab and then installed the nut to keep it true. Then I epoxied the nut to the plastic tab. If that makes any sense, a picture is worth a thousand words
The wiring in the truck is very straight forward, everything is plug and play. The only thing I did was cut off the crappy connectors they supplied and soldered/shrink wrapped better ones on. You'll see in one of the pictures the location I used for the ground right by the battery.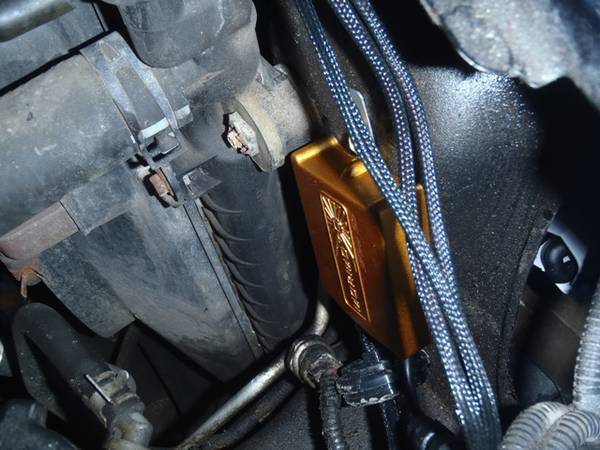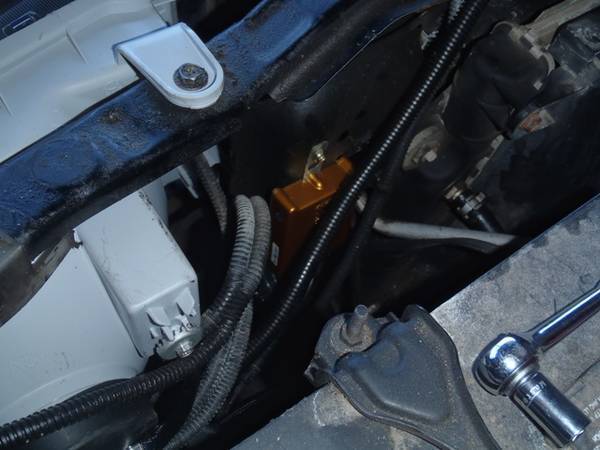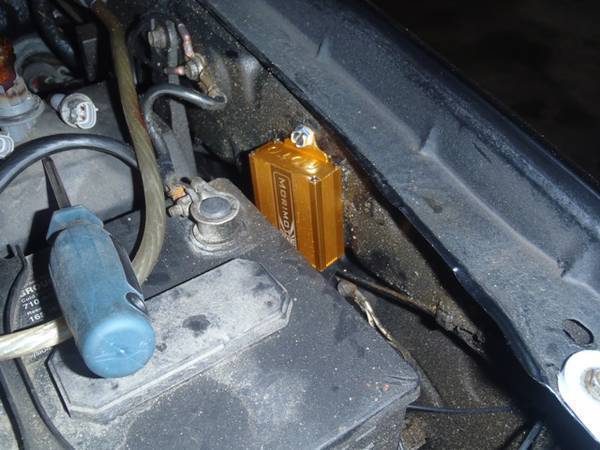 I ran the wiring harness underneath the rad housing and attached it with zip ties as seen in the picture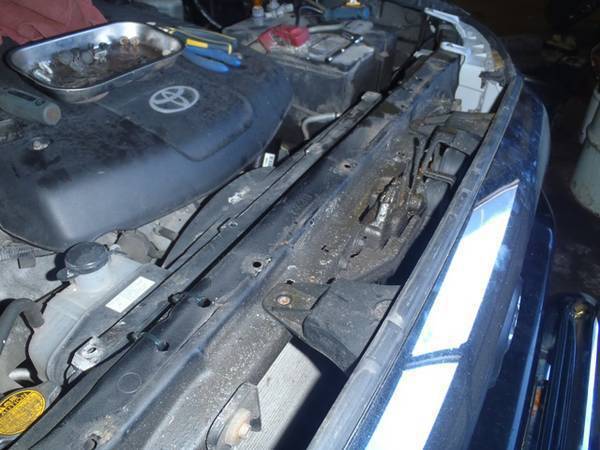 Here's a picture of how the rear dust boot sits with the ballast wire attached
And finally a picture of the cutoff, not perfect but looks pretty good.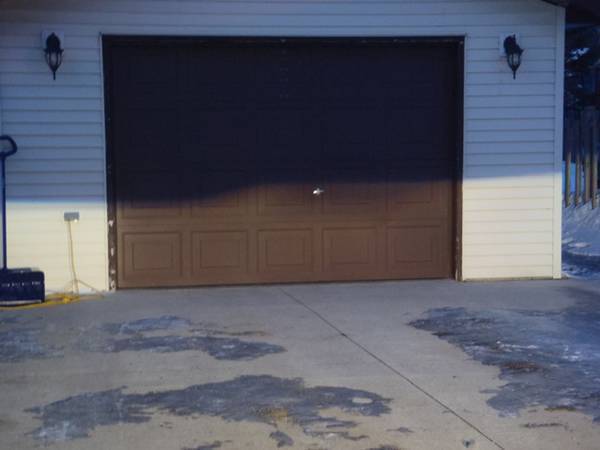 Hope this can help someone and questions are welcome.