So I was wondering why the output of my driving lights seemed less than normal....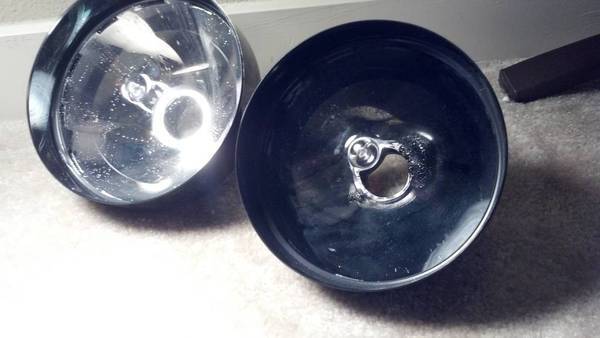 I bought them as a set...one is melted near the bulb...and the other is fine. Plus the one that is melted has lost all of the reflective material.... and the lights aren't even a year old yet!
This happen to anyone else? I searched a bit but havnt come across melted lightforces before...