Hi everybody
how R U doing ?
ammm.....
I wanna ask about a refalctor or headlight housing
I have installed in my truck the autopal but they R crashed
because some idiot
heat my baby<<< I mean my truck
and I Decided change it
but I confused
really confused
caos I found so many type the I don't know which one should I go with ????
I want 't with a good vision and cleeer
good spared on the road (low beam -and high beam)
and this an old pic (for my old headlight housing (Autopal 7" x 6 " reflector )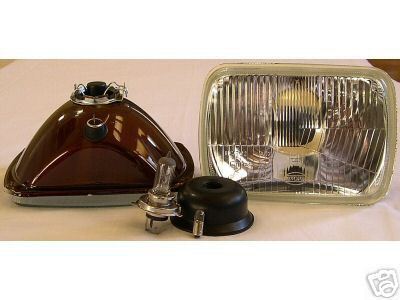 low beam
high beam
note// ( my wire is mod (wiring harness) (more power than stock + the bulbs is H4 hella 130/90W) so the light is good
but I don't like the reflector I feel it's take all the light power and turned to to weak light (see the picture then u well 'now what I mean )
photo setting
no photoshop (only change size)
--------------
camera/ lumix fz35
F/2.8
shutter speed :- 1/10
ISO/ 400
the place / far away from street and light (completely dark)
sure,, I took it before the accident
So... pleez guys could somebody advice me
what is the best 7"x 6" headlight housing ?? and the price no more than 45$ for pair (2 pic)
I am sorry I know my question is hard to find it
but I am sure that someone can help
because
Y O U 'R' T H E B E S T