Was changing out my lights to LEDs and started thinking it may be possible to have additional reverse lighting in the rear turn signals using switchbacks. Electrical work is not a strong point of mine and I know there are a lot of knowledgeable people on this forum so I figured I'd see if I can get some input.
I have a 2012 and the brake light bulb holder appears to be the same style as the dtrl's. The locking lugs on the holder is similar enough to the turn signals that I believe it could work with some sanding/filing. I was thinking of buying another tail light harness, cutting off the brake light section and splicing it onto my existing harness. For the remaining wire I was planning on using a t-tap to tie it into the reverse light. The bulb would be a switchback led, amber for turn and white for reverse. Anyone know off the bat if this won't work?
Sorry, lots of pics. Figuring it'll save some time and everyone doesn't need to go pulling off their taillamps.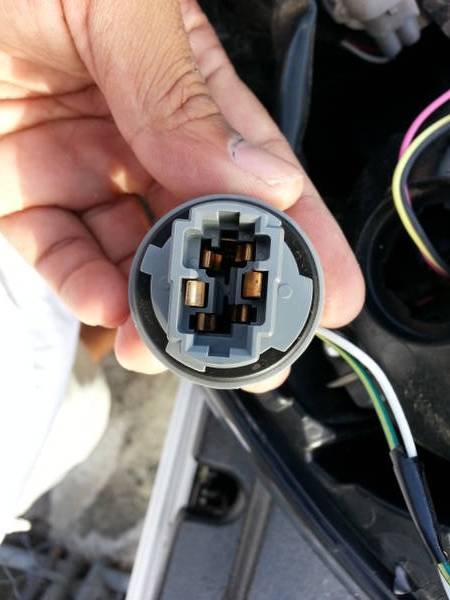 The brake light bulb holder/connector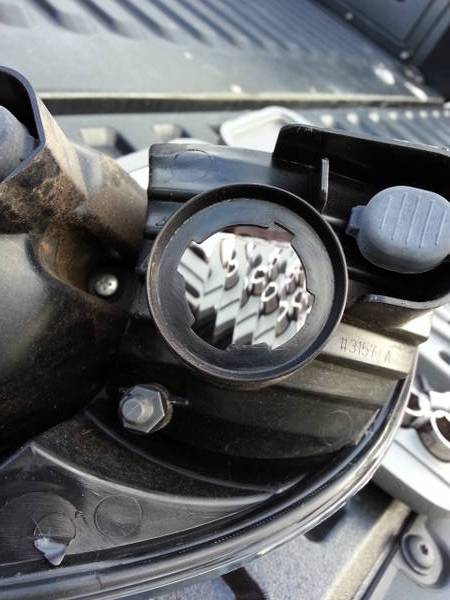 The opening for the turn signal bulb.
Brake light in the middle with the two wires for the turn signal on the right.
I failed to remember to take a pic of the reverse light wiring. Sorry. I'll try add a pic later.