So I have LightForce's wiring harness, trying to hook up my 240 Blitz's.
These are the instructions that came with the wiring harness:
http://www.lightforceusa.com/files/p...ober12_web.pdf
Everything hooks up fine with the factory switch they gave me pictured here:
The factory switch is on when I have "Earth" connected to the red/black wire and "Supply" connected to the brown wire. My problem is my rocker switch from
OTRATTW
won't come on when I try to hook it up. Here is the backside of that switch: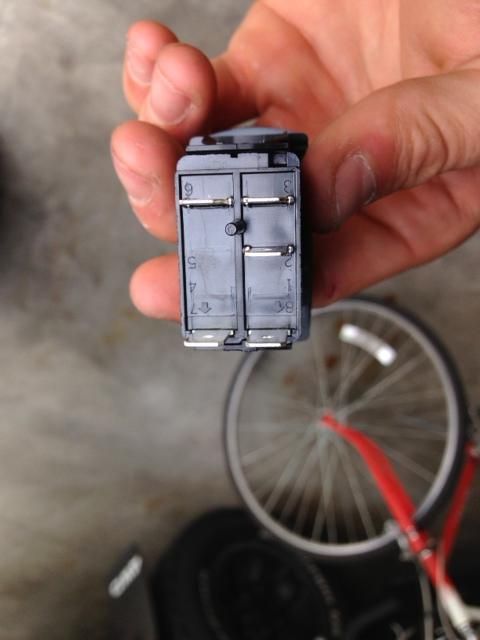 and the diagram of the switch: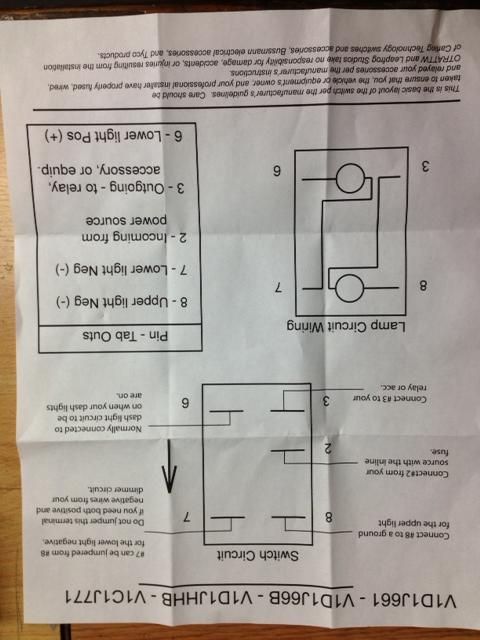 In the LightForce instructions I hooked the "High Beam Switch" (D) to the battery for a constant power source [read that on another thread] but still no luck.
I know the switches work because my Rigid D2's hooked up like a charm last night.
Anyway, I'm not entirely wiring savy, however I feel like this shouldn't be that difficult...
Thank you to whoever has time and is willing to help a guy out!!