Installed my Rigid Industries 30" E-Series in my lower valance today "well yesterday"..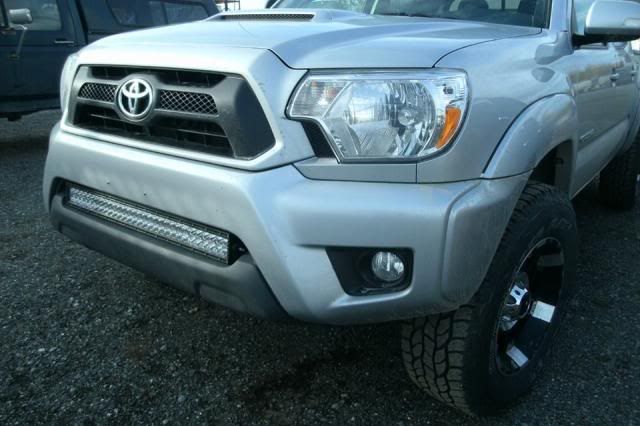 Mounted it using the SR Lower Valance mounting brackets by Rigid. It was a really snug fit as they are only made for the SR "Single Row" light bars but the E-Series fits on the brackets without modification.. I did have to do a little bit of trimming on the side of the valance in order for it to fit properly, but there is NO adjust-ability because of how tight it fits.. I wired it into my running lights with a switch therefor I can turn it on/off obviously..
Looking at the picture below you can see no real adjustment is needed the light is perfect on the road.. For those wondering no it does not stick out past the bumper its about 2in flushed in the valance..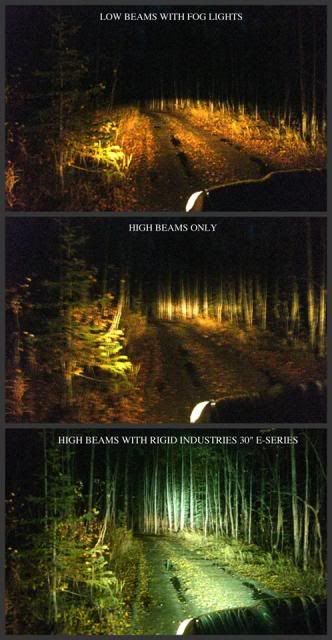 Now I am just waiting for my 20" SR series, Rigid Grille, and my HID kit to come in to complete the look.. Really happy with how it should all turn out..