I swapped out my factory fog lights with LED projector fog lights from
The Retrofit Source
. I used their Morimoto XB LED Fog lights because they were a direct replacement for my factory 2014 fogs (they fit '12-'15 Tacomas according to their website) and because I sort of have a love affair with LEDs. I ordered them on Sunday and they were at my door by Wednesday. Quick responses by TRS about fitment and the fastest free delivery I've ever received
.


OK, enough boring talk. The box inside of a box trick!
Opened up the XB box and everything was nice and neat.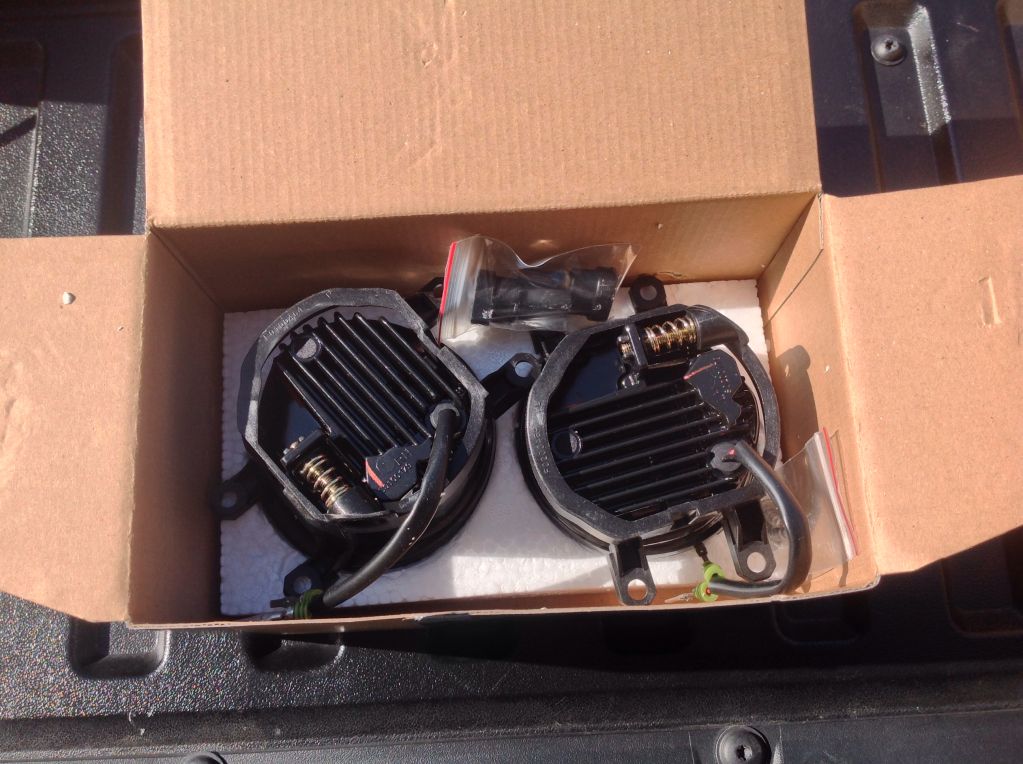 Contents of said box: Two connectors, two spare screws (I ended up not needing them) and of course, some fancy looking fog lights.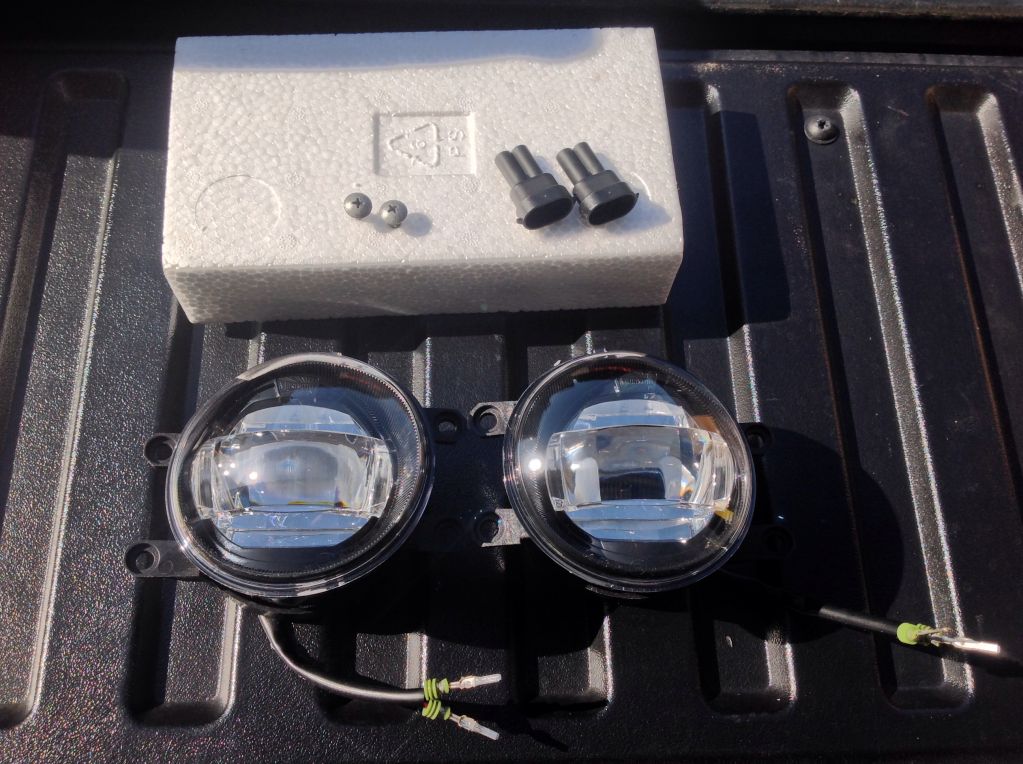 Backside of the new fog lights. Heat sink built in and you can see the weather proof connectors.
Above shot.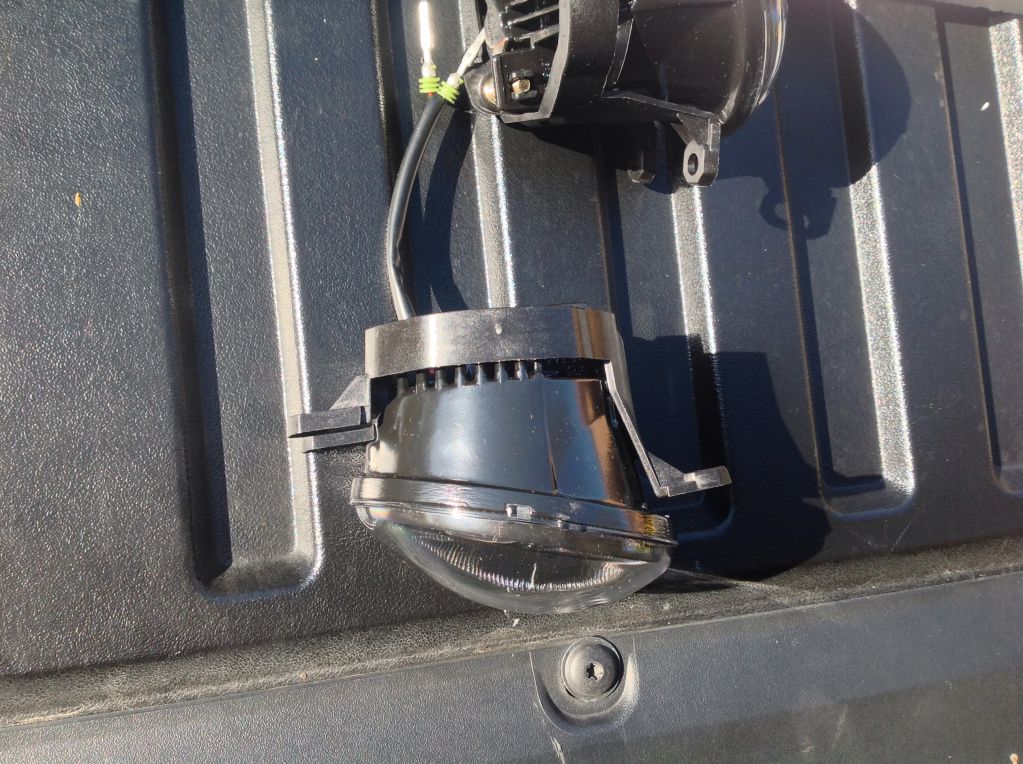 To start, you need to remove these two screws. You can either use a P2 Phillips screwdriver or a 10MM socket to remove them.
Once the plastic inner fender is pushed out of the way, this is what you'll see. The two screws on the one side are what secure the fogs. You'll need a stubby P2 Phillips head screwdriver to remove them.
They simply tilt out.

Putting the new XB LED Fog lights in is exactly the opposite of pulling the factory ones out
.

Now, to hook up the wires, you will want to double check which lead goes in which slot of the factory connector. Simply turn your fog lights on and plug the connectors in to find out which is the positive and which is negative. LEDs will only work one way, so if it works, then you win! If not, simply reverse the two leads and THEN you will win!

Now that you've discovered which wire goes where, you need to plug them into the connector that TRS provides.
Once you have the connectors together, you can safely zip tie the excess wire up and out of the way.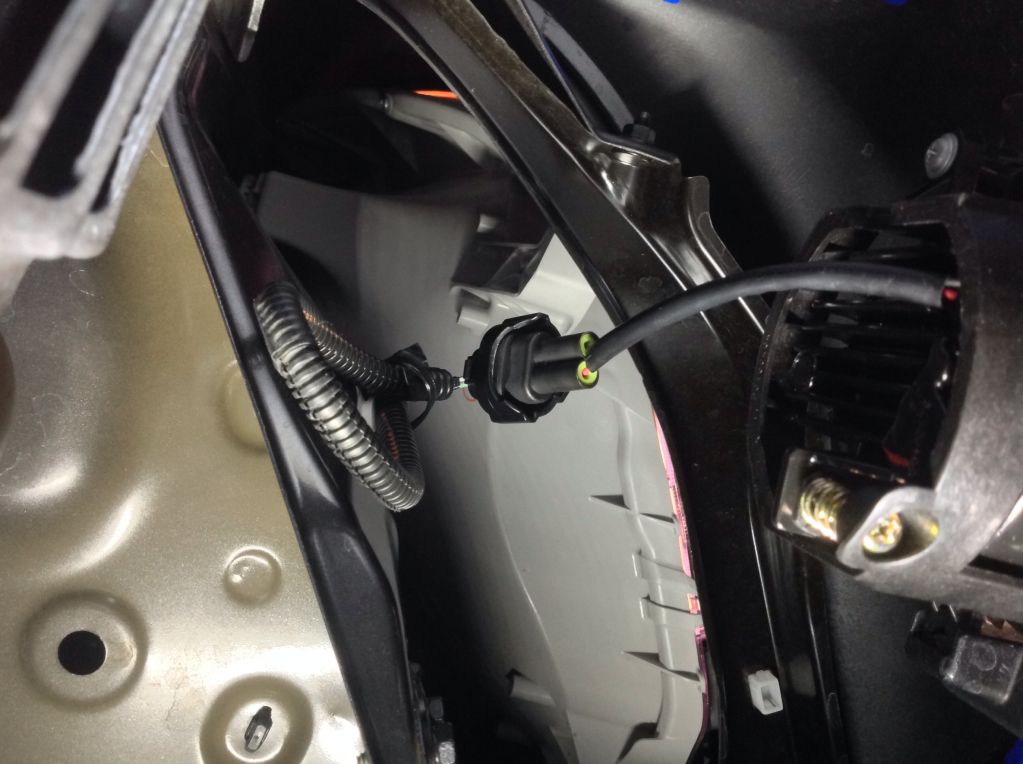 Here is a comparison of the factory fog light on the left and the XB LED fog light on the right. Yes, the halogen bulb throws more light upwards and all over the place. Not sure how good that is for a fog light.

Here are both of the XB LEDs installed.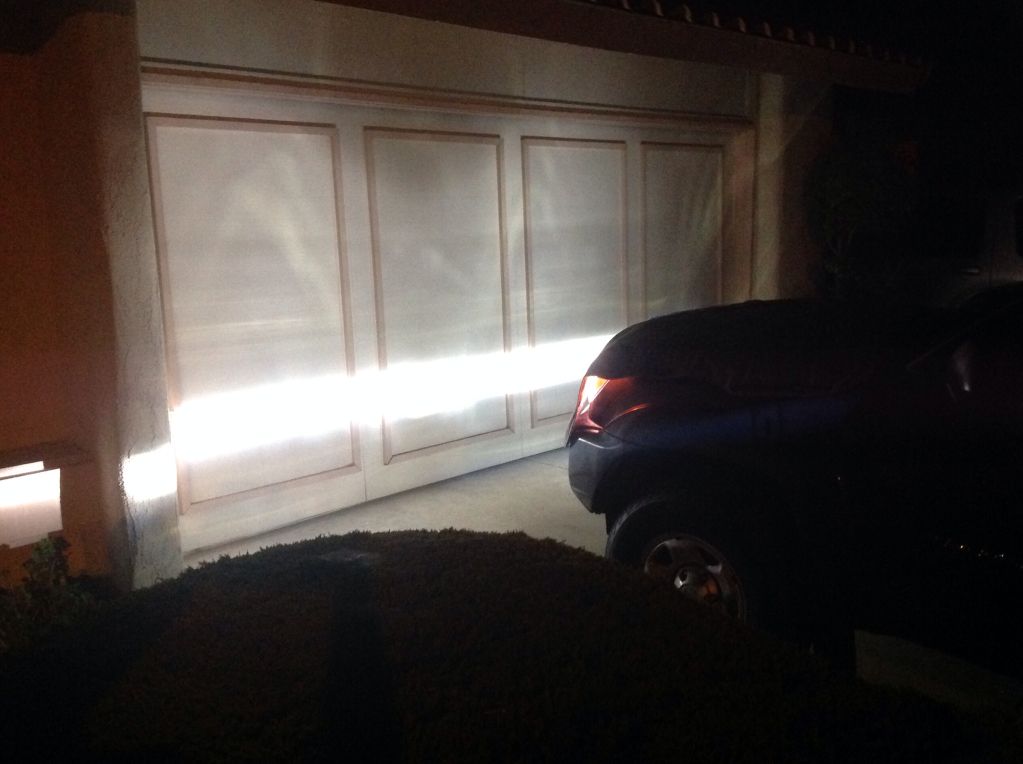 Low Beam Halogen headlights and no fogs.

Low Beam Halogen headlights plus XB LED fog lights.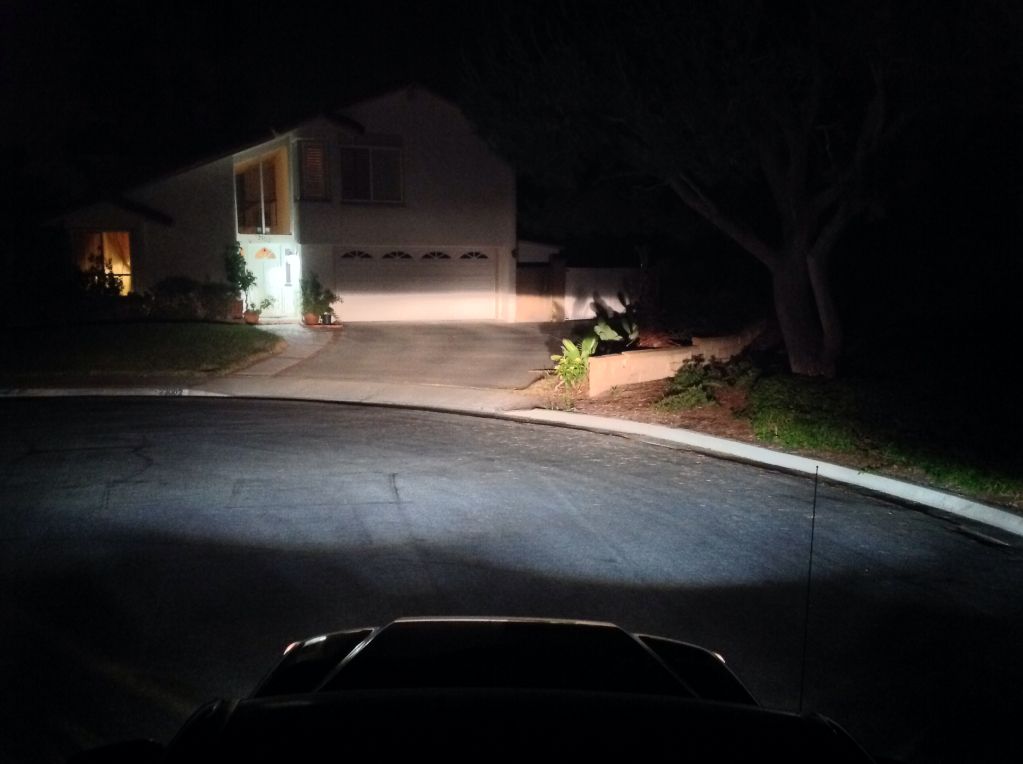 To adjust the XBs for up and down level-ness, use a P2 Phillips head. Just like the factory fogs.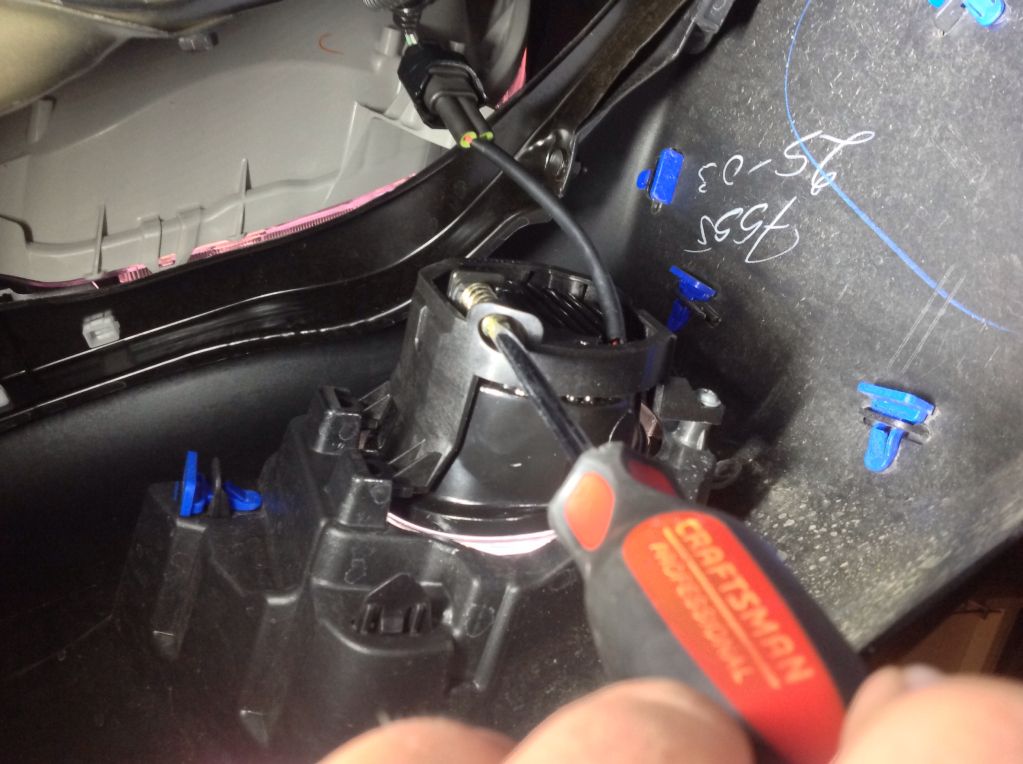 First impressions is that they're awesome. However, I'll admit to not really driving around with them yet. I'll update later on how I like them as time goes on. Also, forgive me if this was a rather lengthy or not that informative of a write up. It's my first time. So be gentle! Also, all pictures are from my iPad.


Edit: Close up shots of them installed. Kinda nice that it has a lot less chrome.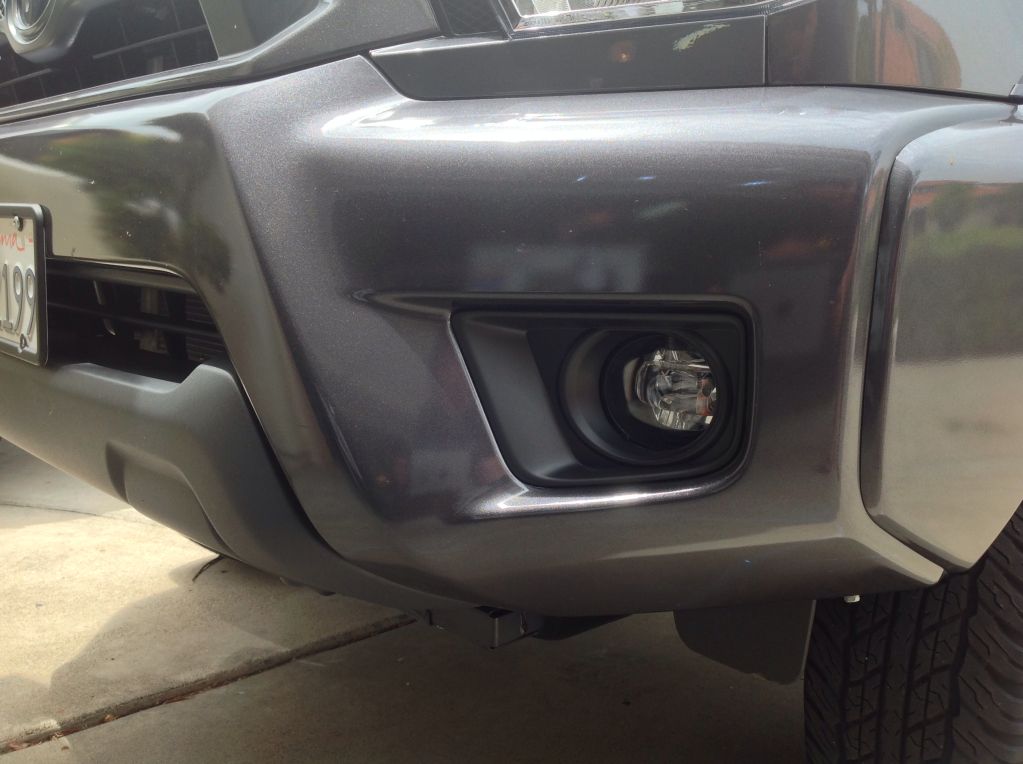 Here is a link to the XB fogs:
http://www.theretrofitsource.com/led...l#.U6uvlbFC-Do