Hey guys. I just recently started selling LED lighting and wanted to create a quick how-to for installing them. reference
this thread.
This is only in reference to the ones I sale so i cannot make any comparison to others on the market.
H4 LED headlight bulb installation
***CAUTION*** Be very careful when working with this style bulb and retaining system. I have seen the housing break where the retaining clip attaches. Do not force anything. Try to avoid putting any excessive pressure on the retaining clip. I take no responsibility for any damages caused to you or your vehicle. If you feel you may not be able to perform this task, stop and seek assistance. ***CAUTION***
The H4 style bulb is unique with the manor it is retained in the headlight housing. There is a small retaining clip that applies pressure to the back of a metal retaining plate that is attached to the bulb. There is also a rubber seal that fits very tightly around the base of the bulb allowing a tight seal and only allowing the connector to protrude.
The aftermarket LED headlight bulb has a unique feature that aids in installation. The metal retaining plate is removable. Allowing just the plate to be secured into place first into the headlight housing.
To remove the ring from the led bulb, with a rag or gloved hand, grasp the metal retaining ring with one hand (the metal can be sharp. please use caution) and with your other hand, grasp the heat sink and gently rotate the bulb counter clockwise. you will feel and hear the bulb unlock from the ring.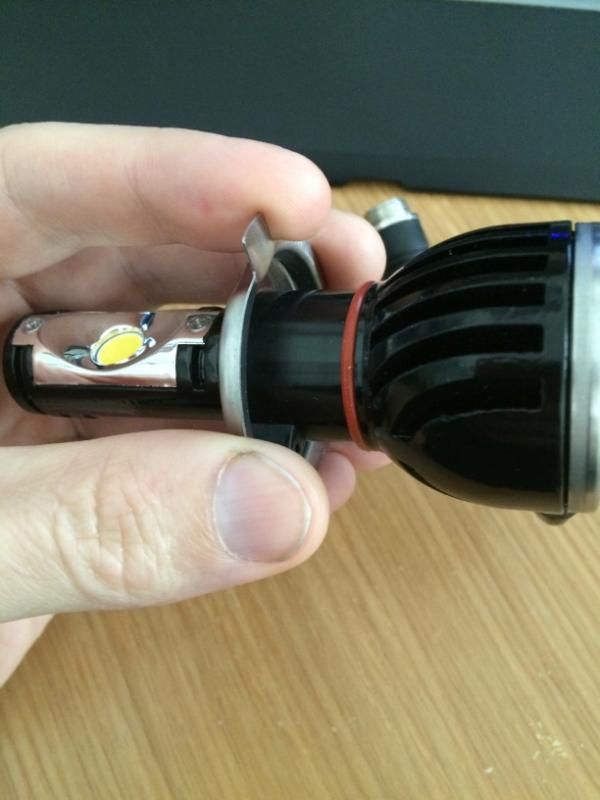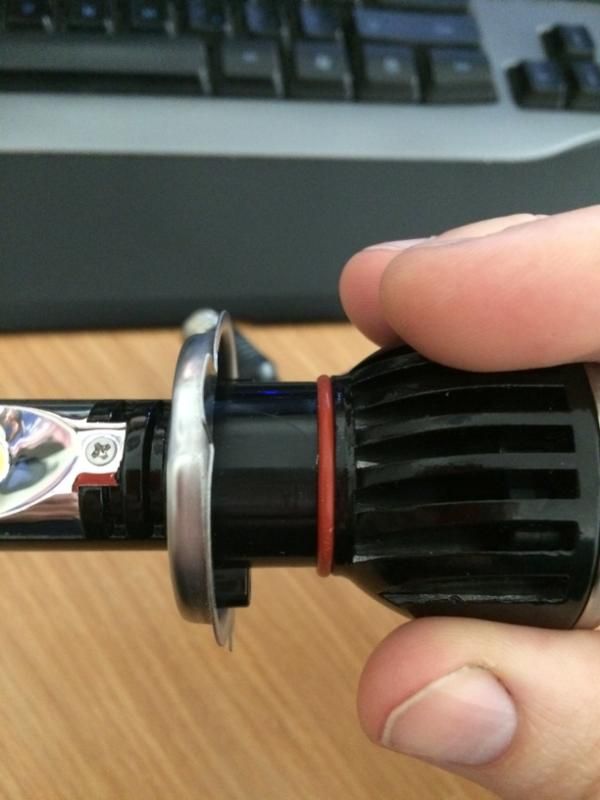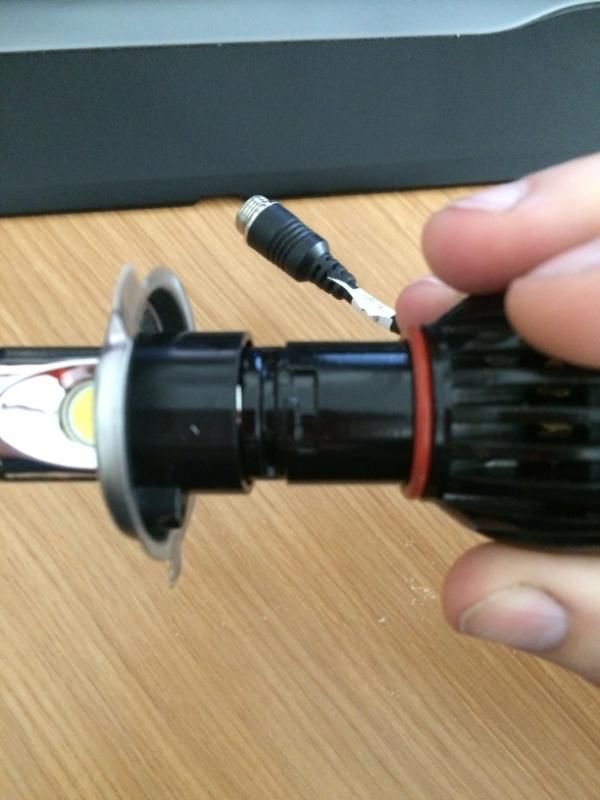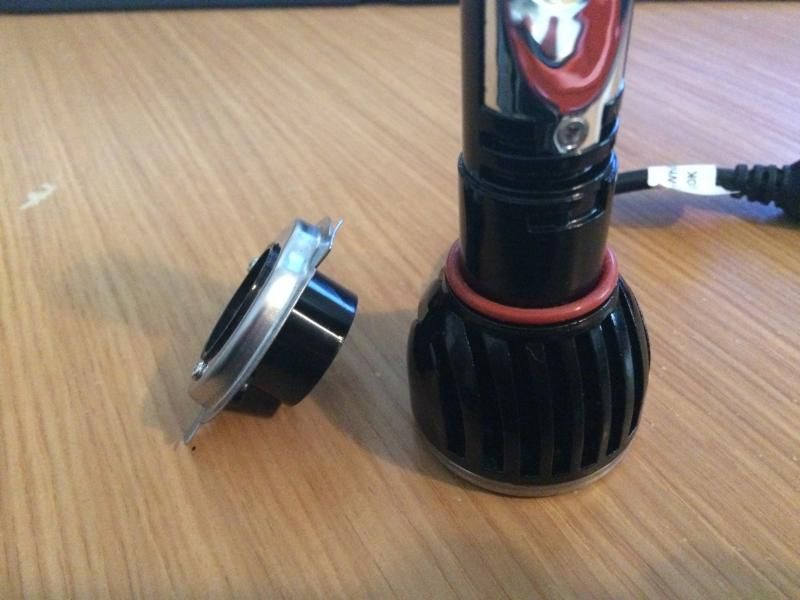 Now install the retaining ring back into the headlight in the same manor the original bulb was installed. The plate is keyed in the same manor a stock bulb would be and should only go in one way.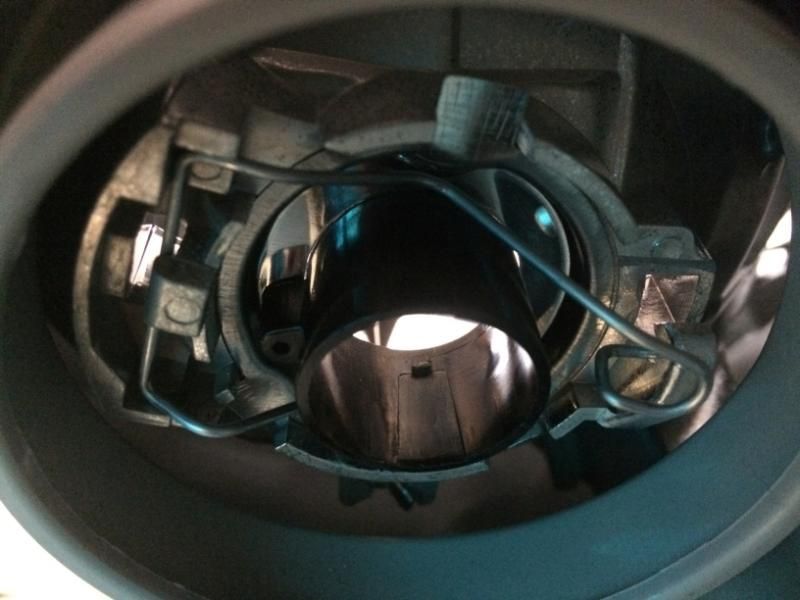 Next you will want to work the rubber seal around the base of the retaining ring in the headlight. it will need to be worked far enough down so that the bulb will be able to lock back into the ring.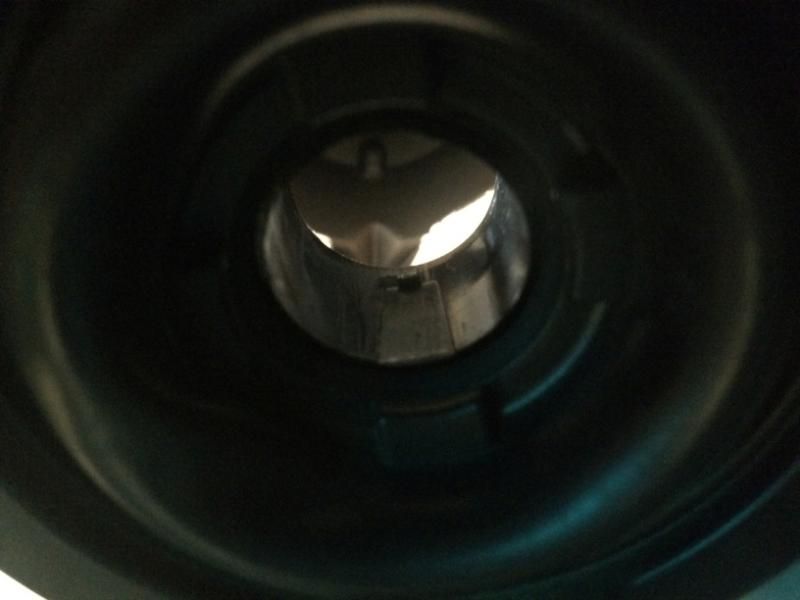 Slide the bulb into the ring and lock it into place.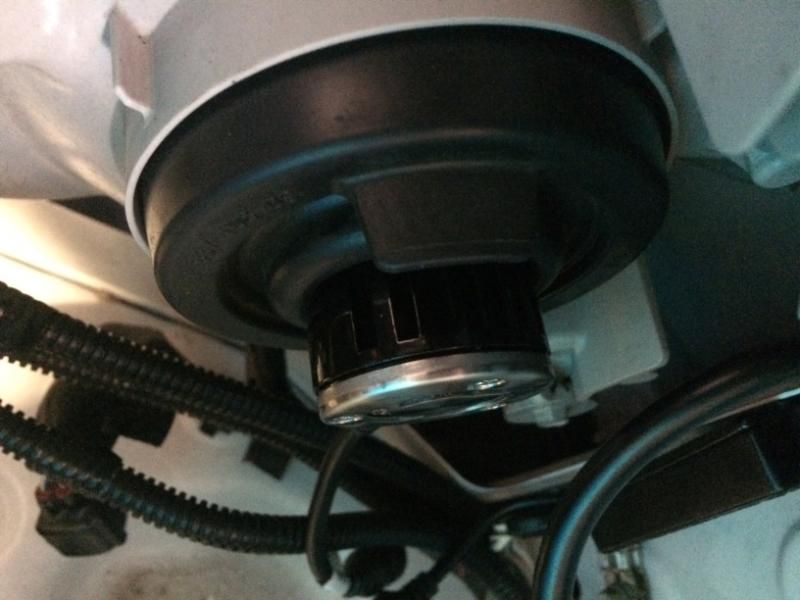 Connect all the wiring, secure the LED driver and clean up.
All done.
Comparison of stock and LED. Driver side, or the right side in the image is stock halogen.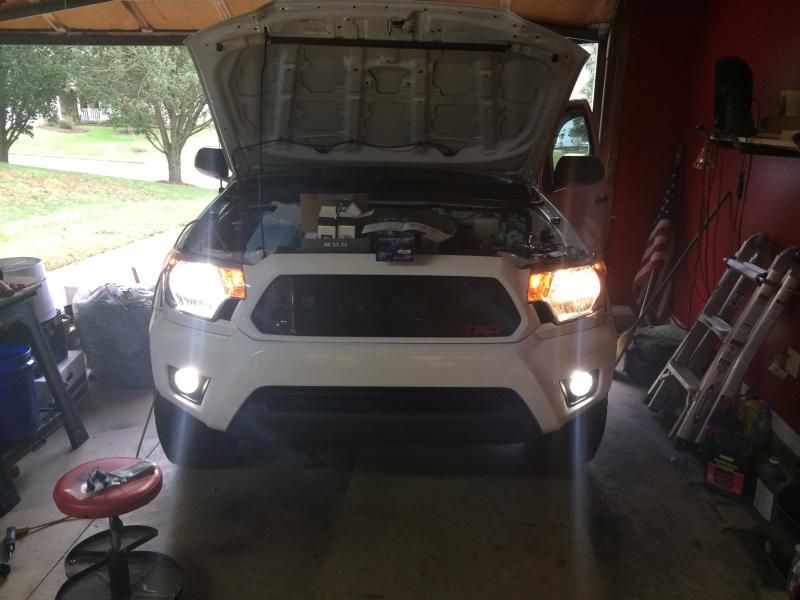 Both sides finished.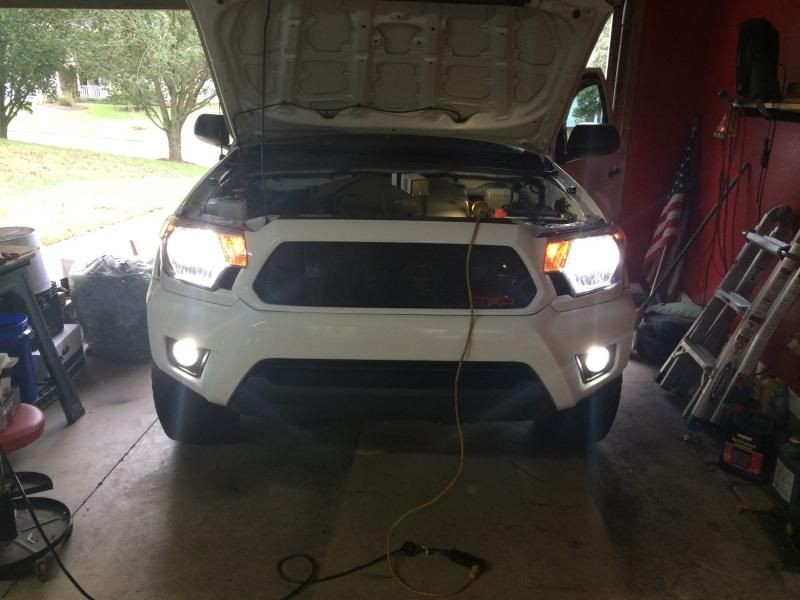 I do not have a very good place to get night time photos. So this is the best i can do for now.
low beam against wall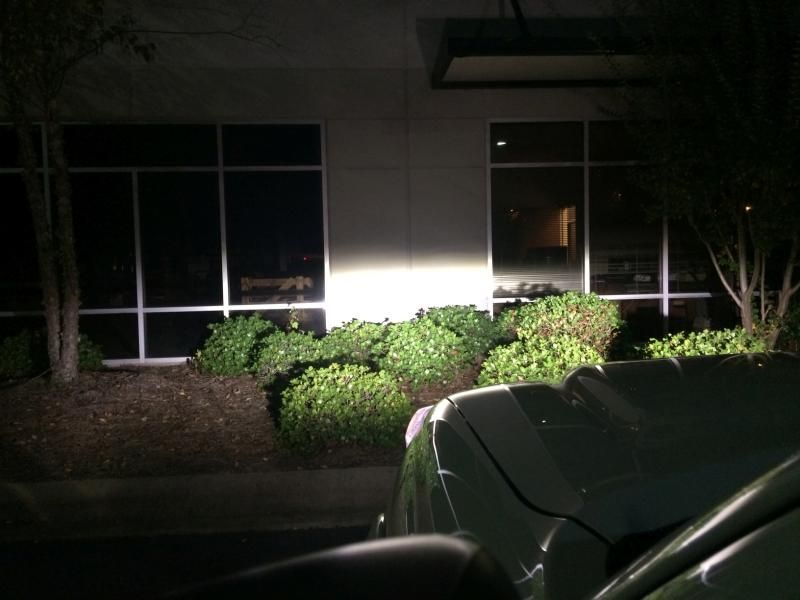 high beam against wall
low beam against hill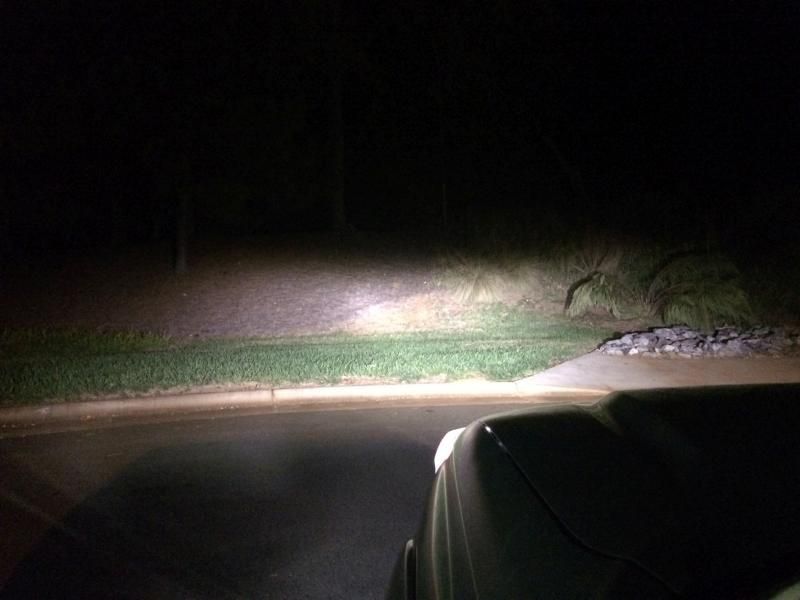 high beam against hill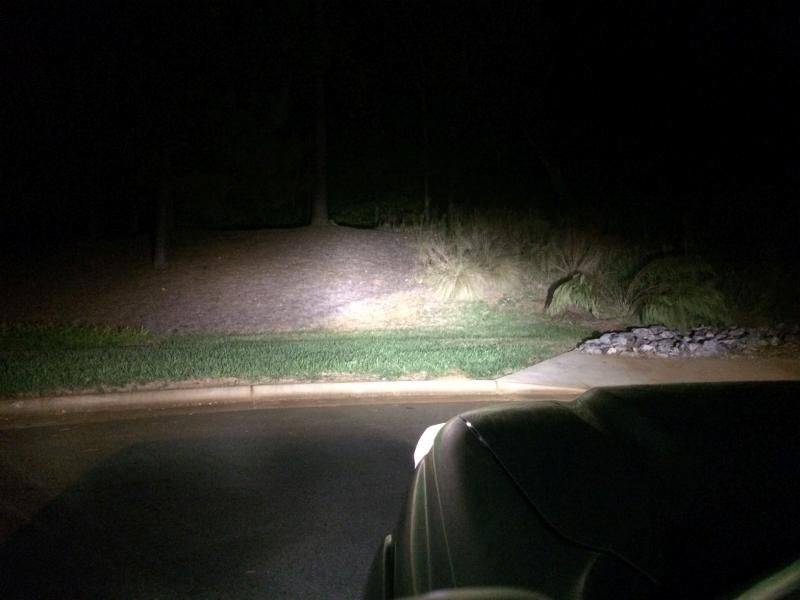 Down the road