im in denver and can do your cluster for you. you buy the LEDs (
BUY THE CLUSTER, STEERING WHEEL AND CLOCK LEDS HERE!!
) and/or (
RADIO LEDS HERE!!
), drive to my place, and i'll do your cluster for $50, radio for $100, steering wheel controls for $30 and 2010+ clocks for $20. i have done 80+ other clusters (including my own back in '07), a few radios, steering wheels and 2010+ clocks, so i have experience, email me your screen name to tacomaleds (at) gmail.com if your interested...
if you are not located in denver, i can still do your swap. ship me whatever you want swapped, the required leds and a prepaid return label and i will have your stuff back on its way to you the day after i receive it. (in most all cases)
for ease of reference and ordering, here is the required amount of LEDs for each aspect of the cluster:
- Background = 11
- Needles = 7
- Turn Signals = 2 per side
- Additional indicators (ie CEL, Batt, Cruise etc..) = 1 per light
Radio:
05-08 (
JBL
or Non-JBL) - 55 LEDs
09+ (JBL or Non-JBL) - 67 LEDs
Steering wheel - 6 total LEDs
2010+ clock - 3 LEDs
UPDATE:
Green 09+ radio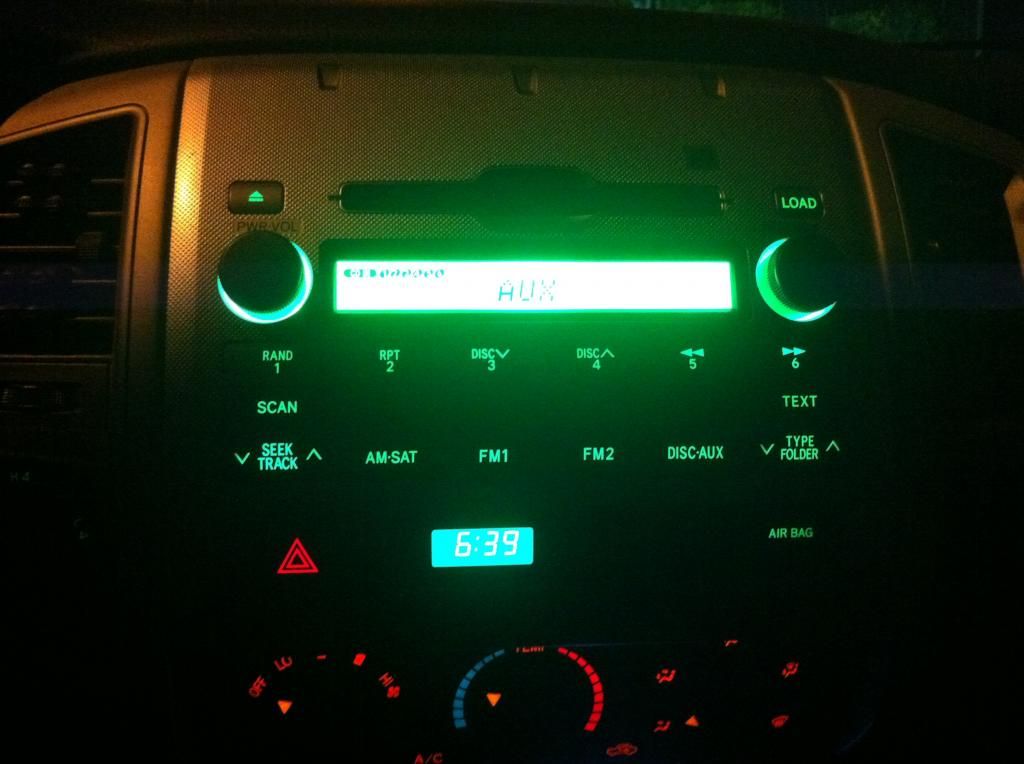 cluster and steering wheel radio contols
OEM toyota NAV unit, was green and swapped to orange to fit the guys 4runner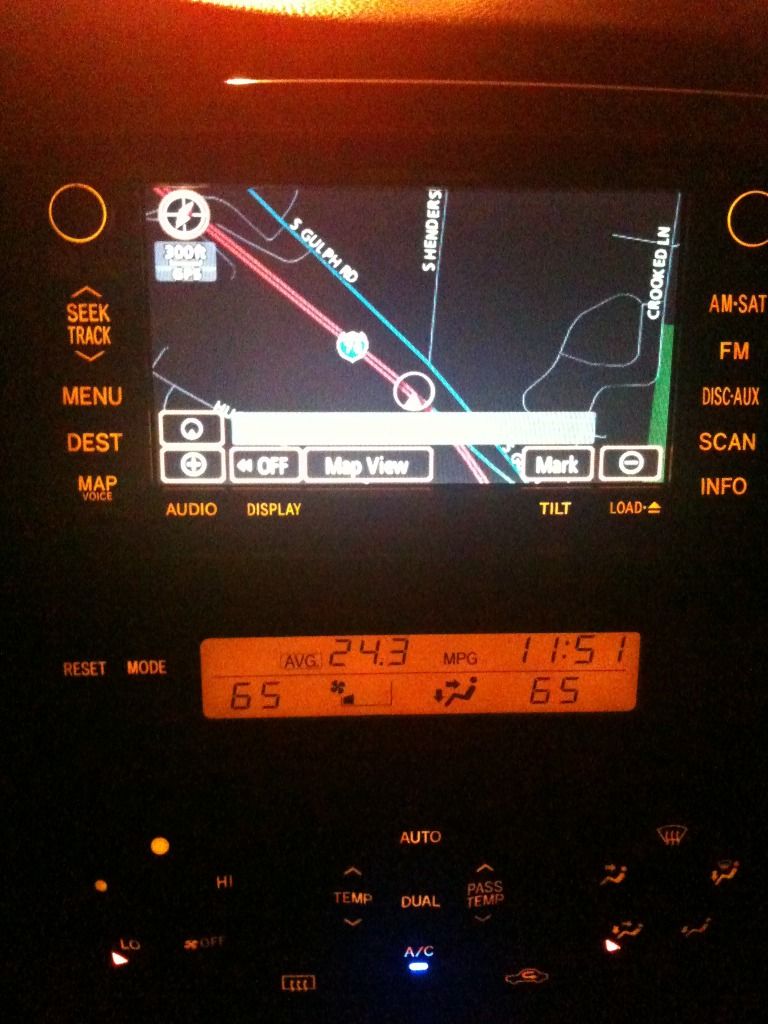 a little mobile install yesterday...right out of the bed of my truck!
and here is the results...nice meeting you david!
here is mine i did back in '07...still going strong...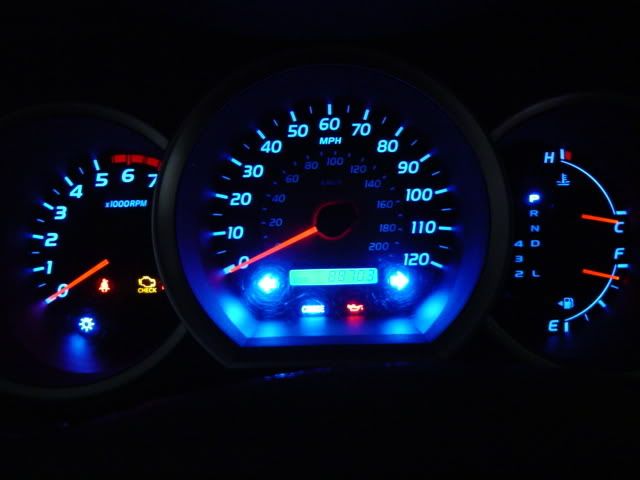 here are a few others i have done...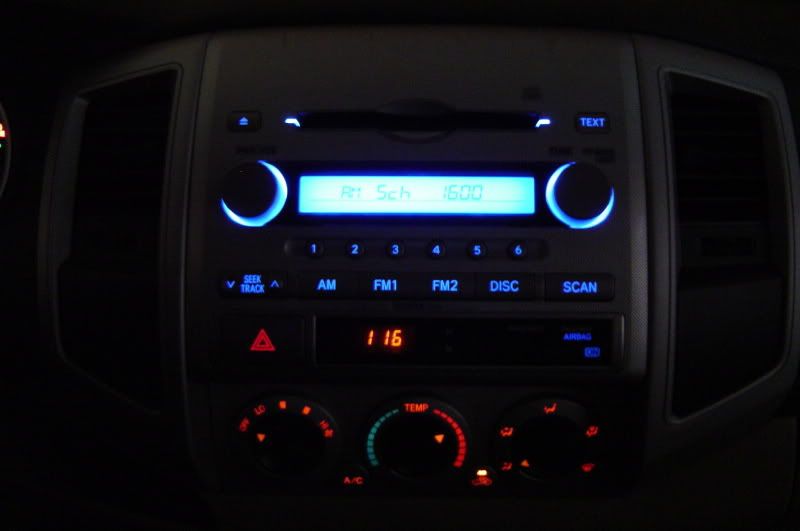 samsterman99's cluster in
this post
(white background, OEM red needles)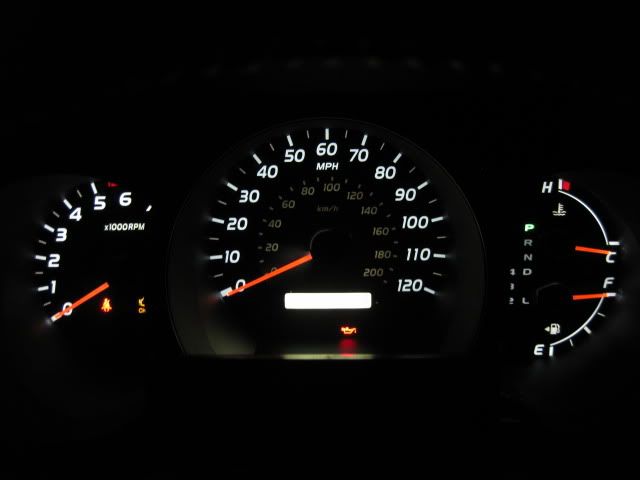 bringbacksnacks' cluster (white background, OEM red needles, red signals)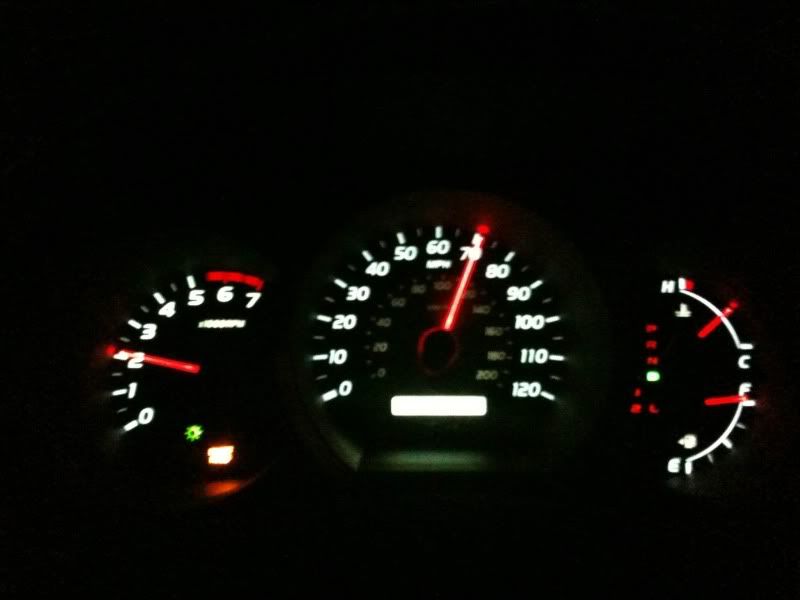 Rhino8541's cluster (blue background and needles, red ODO)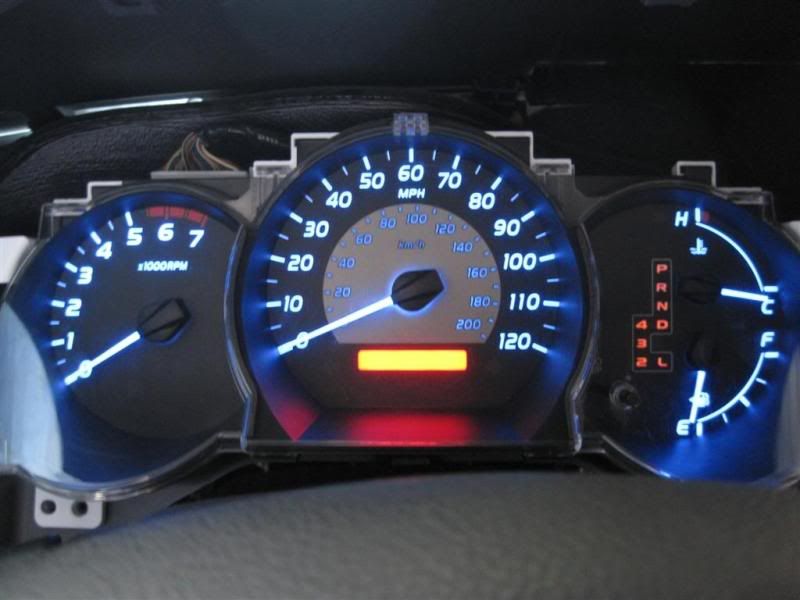 silvertaco408's cluster and steering wheel controls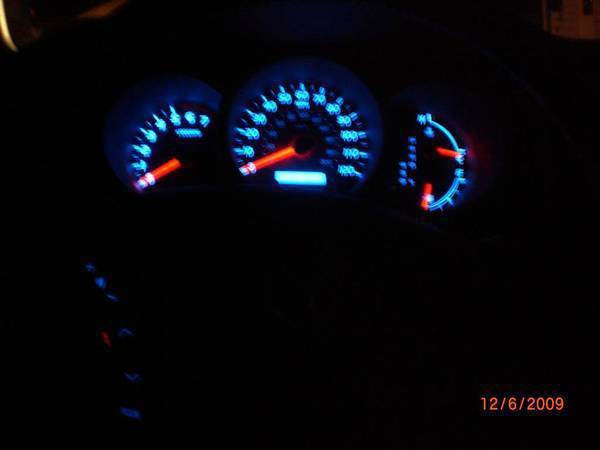 OCaron's cluster (white background, blue needles, blue light, cruise, shifter and signals)
Johnnytaco's cluster (white/blue background, white ODO, red OEM needles, white headlights, blue signals)