I have gotten a couple Pm's about how i converted my Hella 700ff to HID, So i decided to do a write up to help anyone out that wants more visibility with there Hella 700ff or hella 500. I want to thank rzimmer001 who showed me how to originally do it.
Ok the bulb in a hella 700/500 is a h3 bulb. Here is a site to buy the HIDs for only $40 a pair.
Edited: New link.
http://www.ddmtuning.com/index.php?p...parent=85&pg=1
First off take the plastic housing off, then cut a 1" diameter hole in the back, this is for the rubber boot around the wires for the hid bulbs.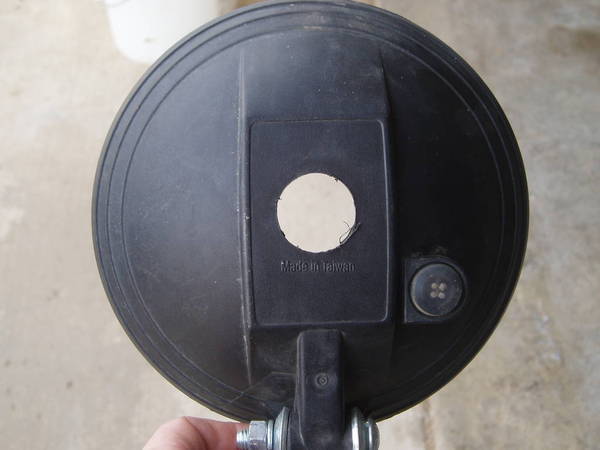 Now take the halogen bulb out along with the ground piece. so all there should be is two black prongs. Now the HID bulb does not fit right in so you are going to trim the two black prongs. Its really hard to tell you how much to trim, but just trim the sides and the height of the prongs tell you can fit the bulb in, just dont trim too much.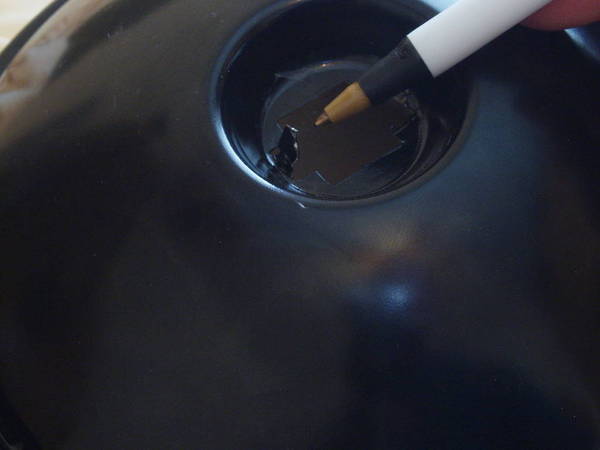 Now once you got the bulb in, bend the black prongs flat to secure the bulb in. I suggest using some hot glue around the base of the HID bulb to completely seal the light.
Now put the light back together, and place the rubber boot into the plastic back cover of the offroad light.
so now the wires come out directly back.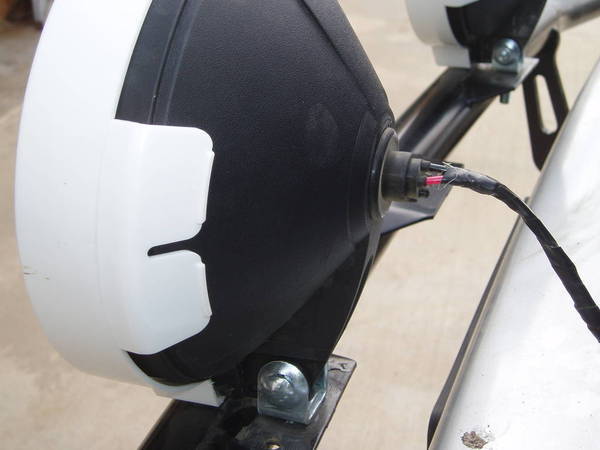 Ok now to mount the ballast, this is where i mounted mine, you may have a different place to mount them depending on where you mounted your off road light. Mine are zip tied to the plastic support under the top of the bumper.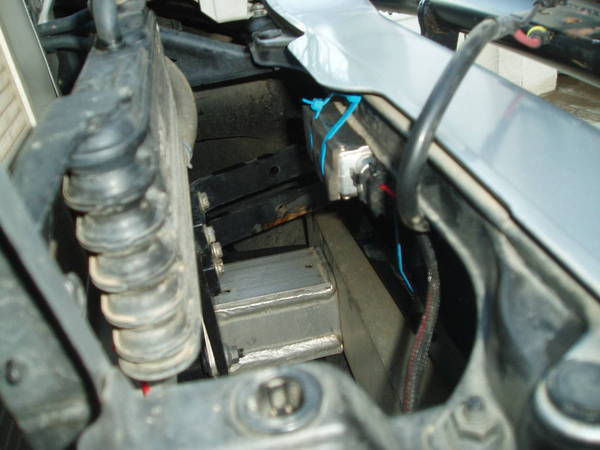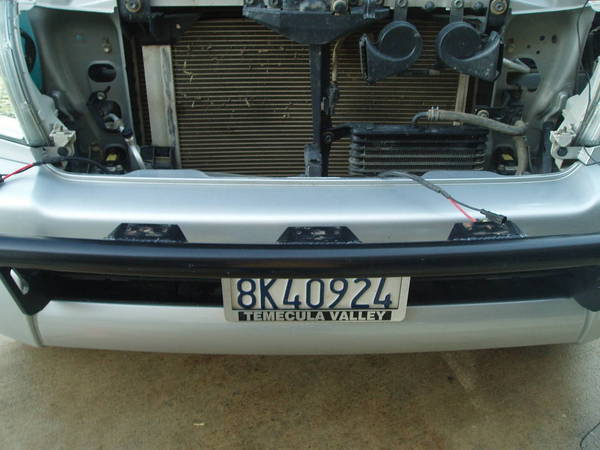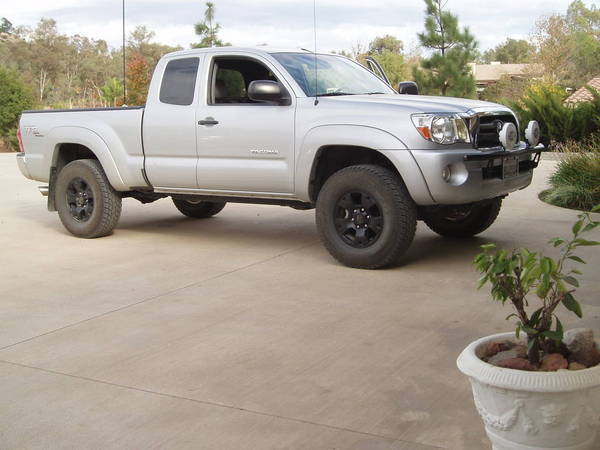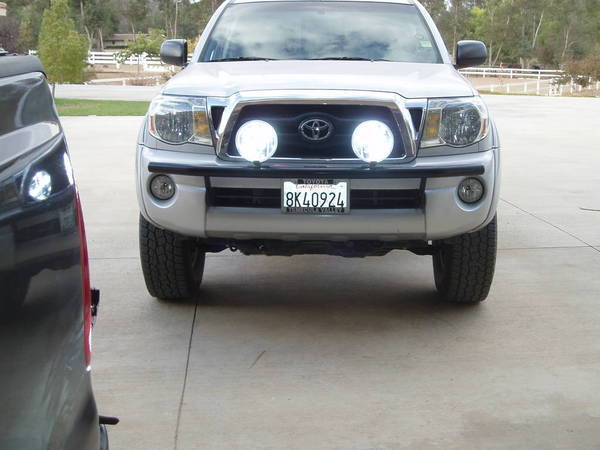 Feel free to PM me for any questions.