Quote:
Originally Posted by
belone12
I did this Saturday in 10 minutes using jivewalker's method in post #78. Worked great, then Sunday, no fog lights. Connections were good, still nothing. I'm new to the truck and there isn't an owners manual. I'm thinking a fuse blew for the fog lamps, I'm just not sure where to look for the fuse. Is it in the same section as the Relay (under the hood) or is it in the dash near the switch? Any help would be appreciated!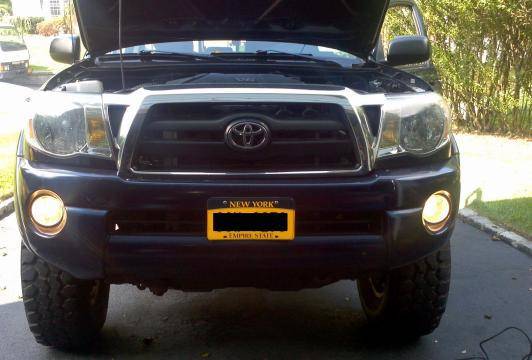 The two places fuses are, are with the relay and behind the coin holder to the left under your steering wheel. There is a map of the fuses under the fuse box cover and behind the coin holder.
Also try this method:
http://www.tacomaworld.com/forum/lig...high-beam.html