I've been wanting to do a mod with LEDs so I picked a set of Flex LEDs up at
autozone
today. This is a work in progress but I knew I could come here to have some questions answered. Below is the kit I bought. I like the idea of putting them on the underside of the cover and I already figured out how to do it but thought I would see if anyone has any recommendations on another spot to put them.
I have no experience with wiring and conveniently this kit comes with a small battery pack. I have no idea how long it will last but it's easier than running wires to it considering I am planning on putting the LEDs on the underside of my retractable cover.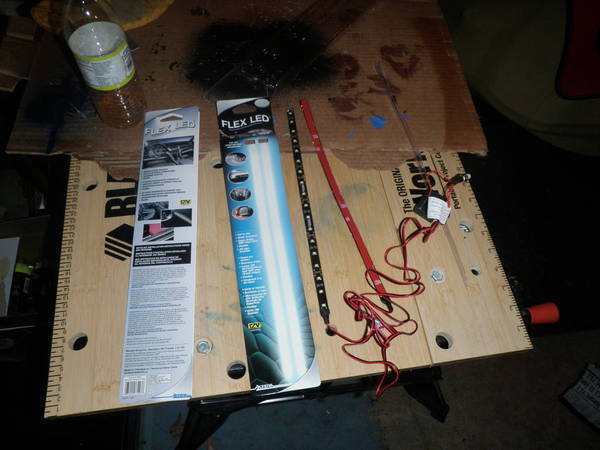 I taped the led strips up to get an idea of where I wanted them. I'd say they light up the bed well. I could read the instructions with them on in a pitch dark garage.
Below is the switch that is attached to the LEDs. It is just a push button switch but it doesn't toggle, so as soon as I let go the lights turn off. Any ideas on how I can make it a toggle switch? I'd like to be able to keep the same switch because it is small so I will be able to fit it in the latching mechanism of the cover.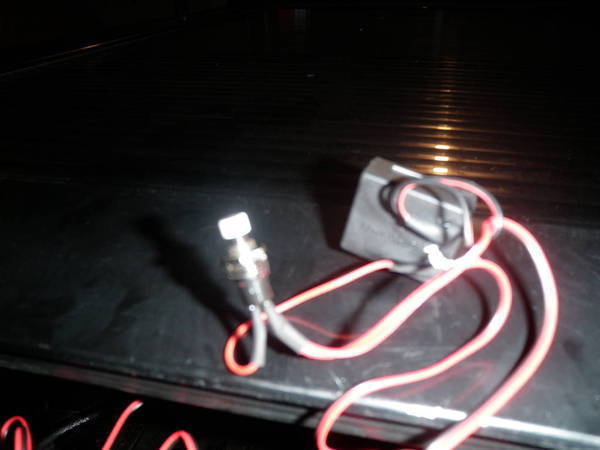 And now the finished product...
You can see where I drilled a hole that didn't end up working because the button wouldn't fit under the latch.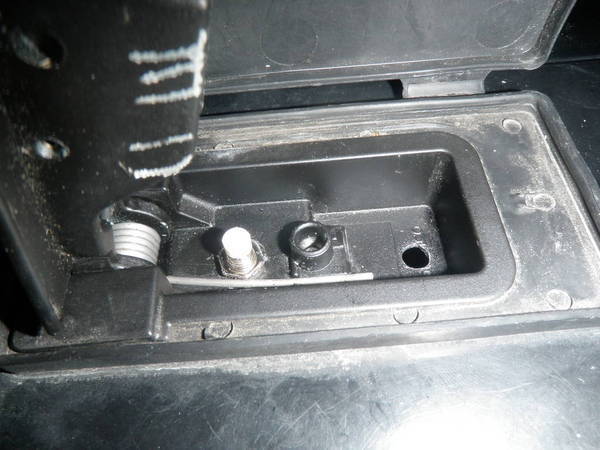 I taped up the wires using duct tape...I couldn't find electrical tape wide enough to fit the wires...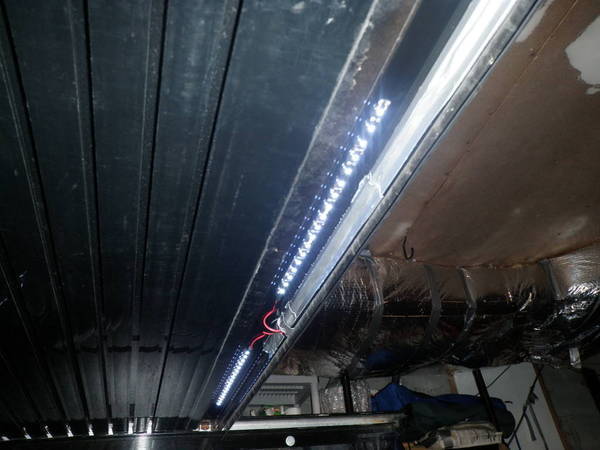 And here it is all lit up....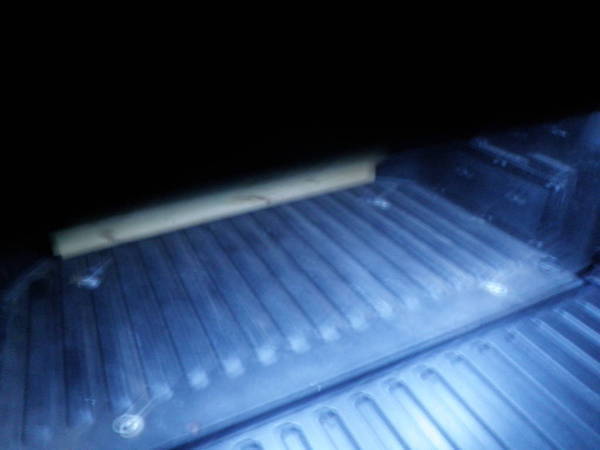 And this one gives you an idea of how bright the LEDs are....