I have been researching and planning on doing a true retrofit ever since I purchased the Luminous Solutions bolt on projector kit last year. The time has come and I was able to test the alignment tonight of my FX-R projectors that are mounted to the stock reflector bowls.
TheRetrofitSource
.com is where I purchased all my parts except for the ballasts since I already had them. TRS offers everything you would need to do a retrofit starting from scratch or even upgrading a plug n play HID kit to projectors.
When it is all done my setup will be the following:
Bi-xenon FX-R projectors (clear lens)
Philips 85122+ D2S bulbs
Digital HID 55 watt ballasts
TRS H4 Bi-xenon wire harness
Apollo shrouds
BHLM
I chose the Apollo shrouds because they are chrome to match the stock reflectors and they are different than what some of the other retro-fitters on TW have used. They should give my retro-fit a unique look when it is finished.
Also, thank you to Matt at the Retrofit Source, Yosh2000, ElectronMan, Viet2100, and Rhino8541. I have PM'ed and/or emailed all of them at one point or another while learning about and working on my retrofit.
Here are a few pics of what I have done so far.......more will come as I get close to finishing.
Mounted and ready to align
Back of headlight housing - will have OEM black rubber grommet with finished product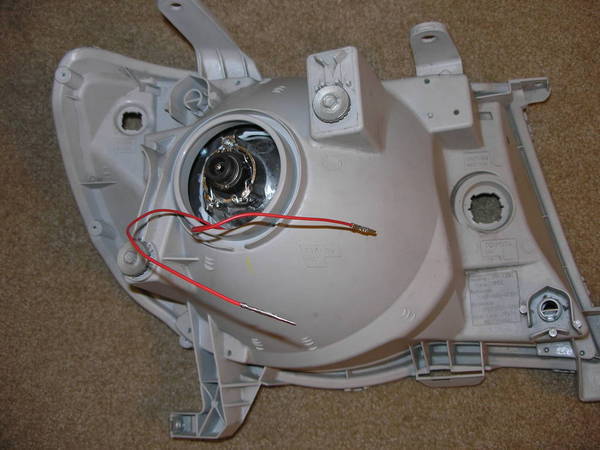 Another view
Alignment 1
Alignment 2
Shrouds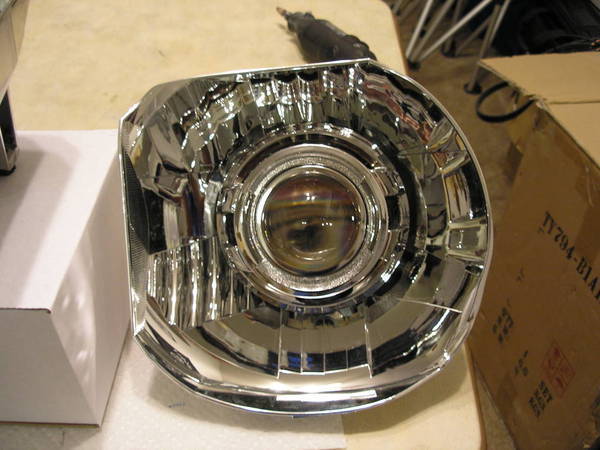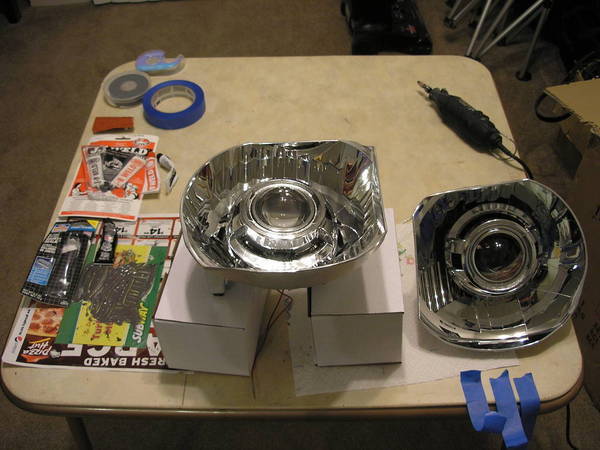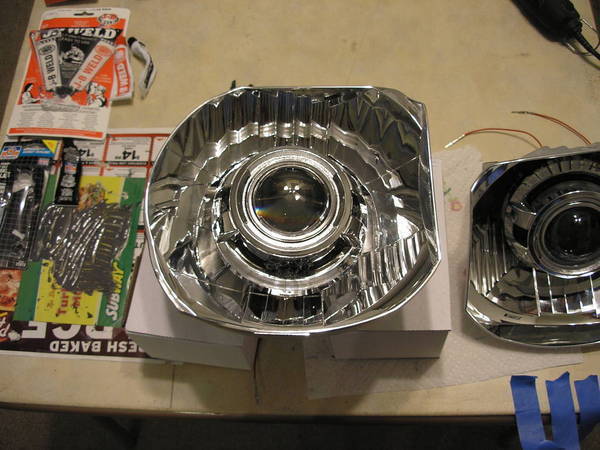 Back of reflector