here you go boys! this is how i converted my hella 500's to hid using a 55w 5000k kit from ddm tuning and mounted them behind my satoshi grillcraft. see here for my satoshi writeup:
http://www.tacomaworld.com/forum/2nd...ow-w-pics.html
started by taking the hellas apart to swap the halogen bulb for the hid bulb.
remove this screw to take the plastic housing off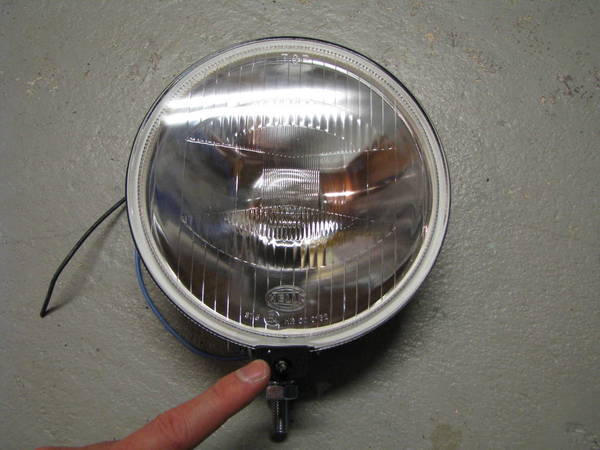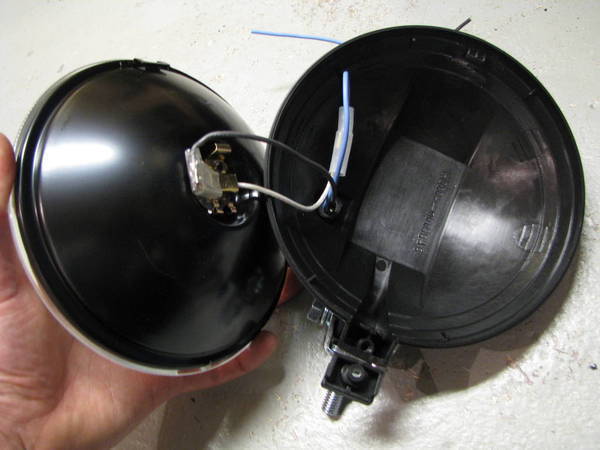 remove the stock wiring above. release the metal clip that holds the halogen bulb in place, then remove the clip from the light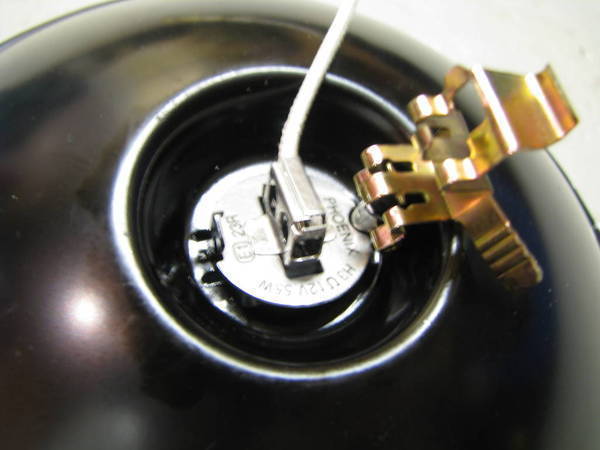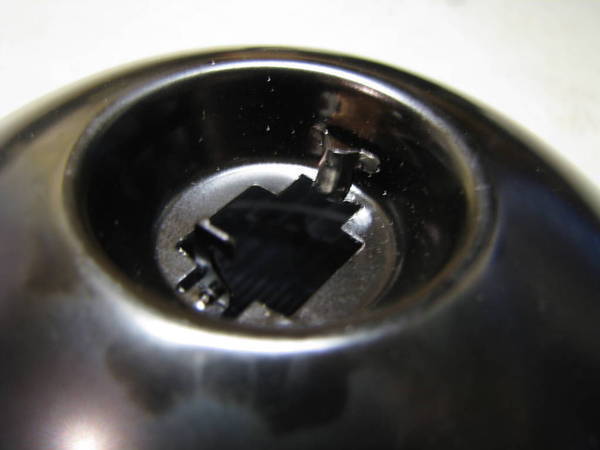 the hid kit includes a ballast and bulb for each side (this is the digital slim 55w ballast)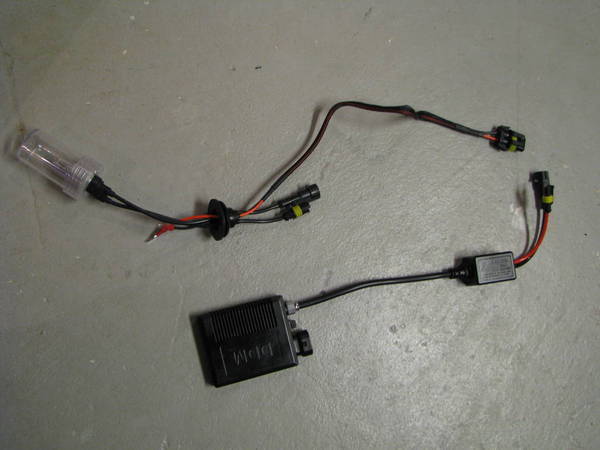 plug in the wires (they will only fit in one place) and you'll see two wires left over, one red (power) and one black (ground). touch the red wire to the +ve terminal of your truck's battery and ground the black wire to ensure your ballast and bulb are working properly.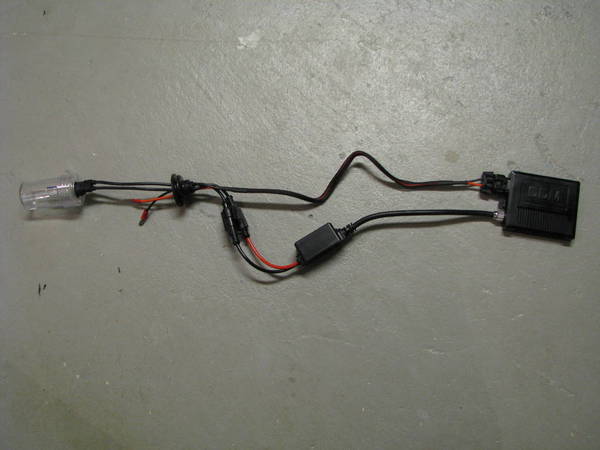 i chose to connect the power and ground to the kit outside the light housing, so i cut the blade connectors off and slid the wires out of the rubber seal.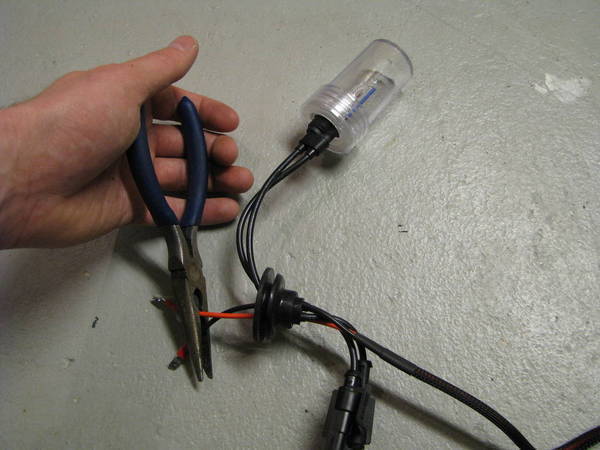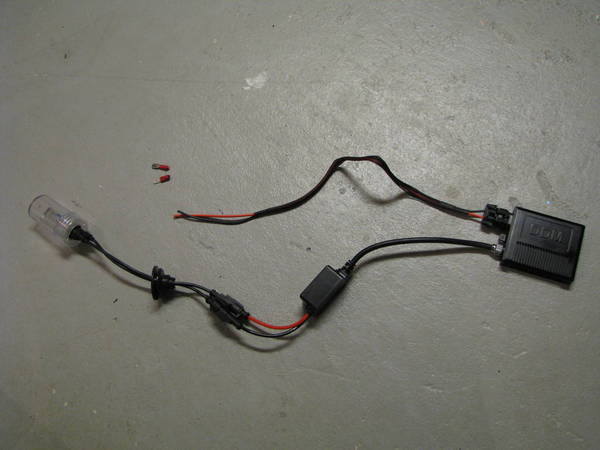 then filled any gaps left by removing wires from seals with silicone II to make it watertight. (silicone II will adhere better than silicone I)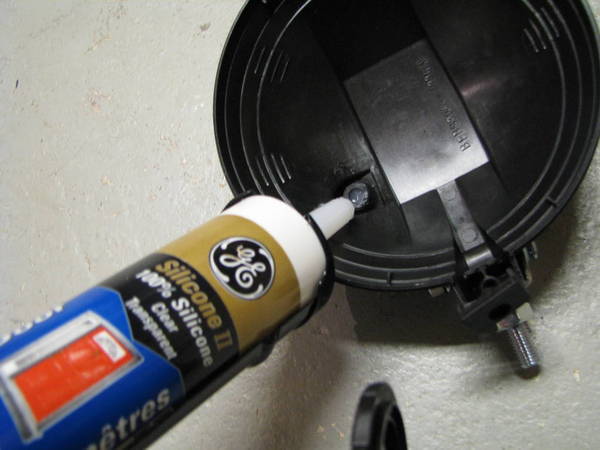 remove the hid bulb from its plastic housing (do NOT touch the bulb itself)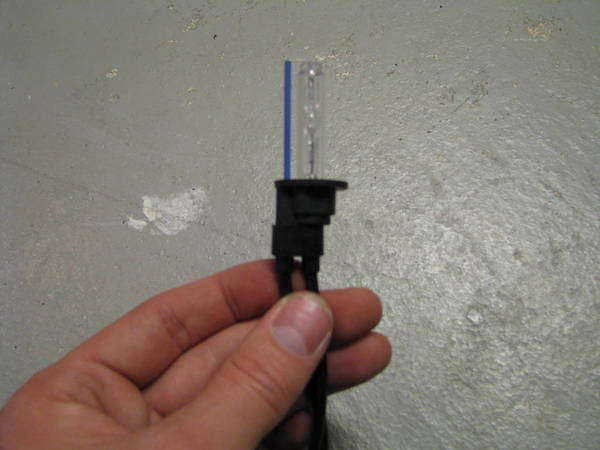 place it carefully into the light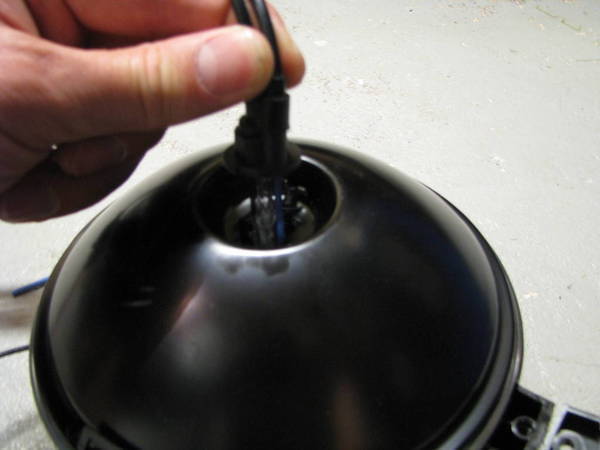 and bend the metal tabs in slightly to keep the bulb's base in place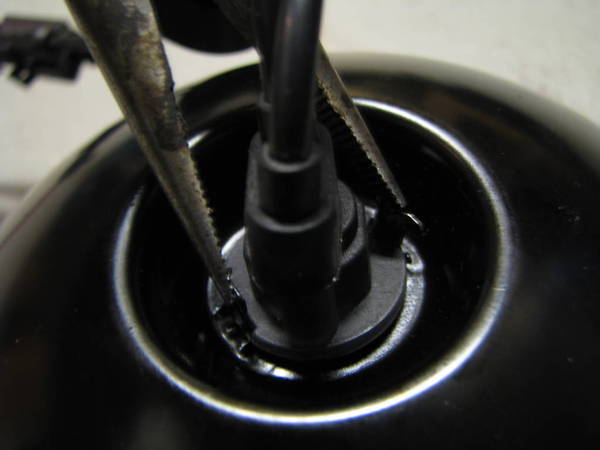 prep the bonding surfaces with rubbing alcohol, allow to dry, then epoxy the bulb to the light to seal it in.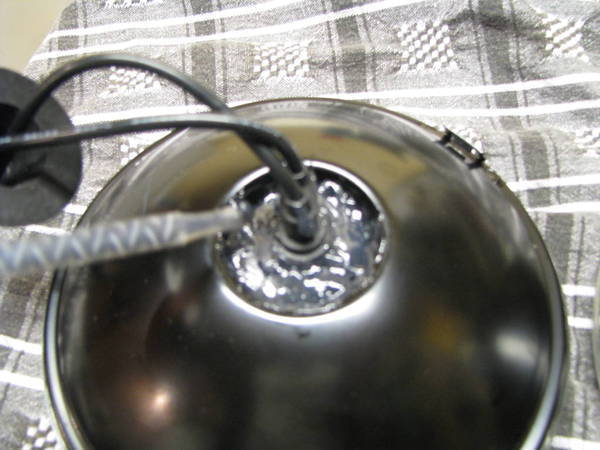 this is the 2 part epoxy that i used on both my satoshi mod and this mod
because the back of the hid bulb sticks out further than the halogen one, i drilled a 7/8" hole in the plastic housing to accommodate it.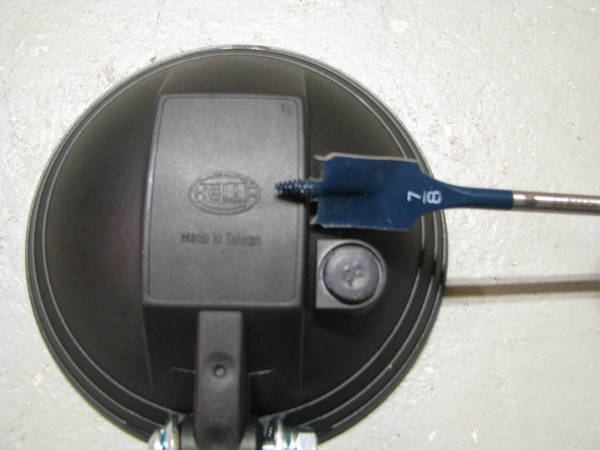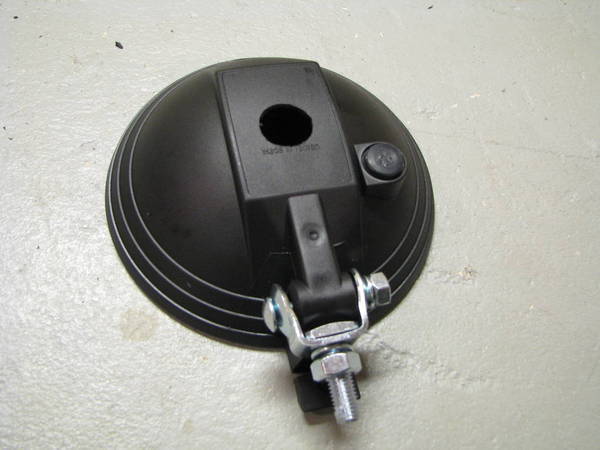 then simply slide the seal down to the housing and pinch it in to the plastic cover so that it sits in the seal's groove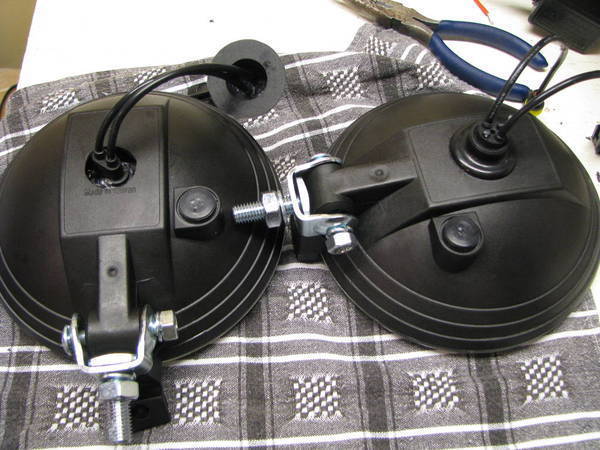 next post: my solid mount behind the satoshi grillcraft...