I took a week off from work & decided to use some leftover goodies in my garage...
Years back I had bought these add-on neon wire lights & never installed all of them on my previous Gen 1 Taco... I had 6' of purple & 6' of blue neon. The purple's transformer would not work, but the blue lit right up when I plugged it in to the 12V outlet....
Here's what I did with it: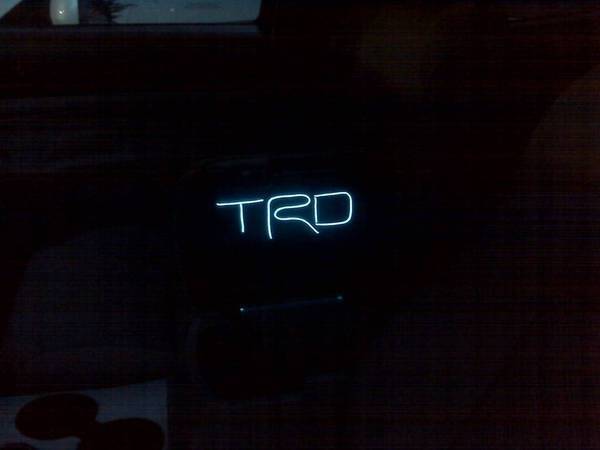 Here's a shot with the flash on: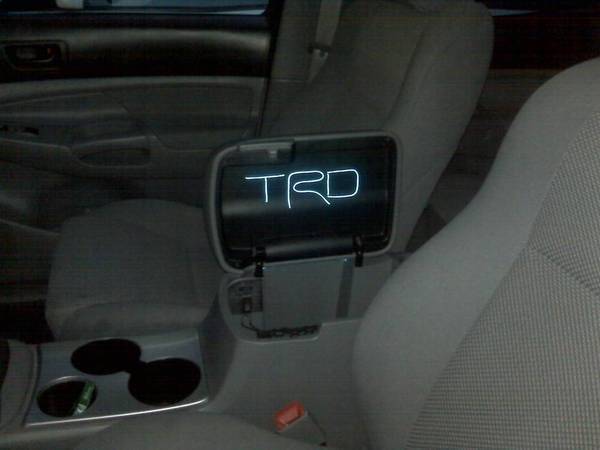 Is this too much???
I thought it would be different at least, & I have not seen anyone else post something like this...
Thoughts???
Thank you,
(p.s. if enough of you dig it I'd be happy to post a how to...)
(additional p.s. - this does a great job illuminating the inside of the console....)