Hey I don't know if this is the right place to post this but I am thinking about selling my truck due to recent family problems. I was wondering what you guys think is a fair price to ask for it.
2008 Toyota Tacoma Offroad
~105,000 Miles
Check engine light is on from the dumb charcoal canister.
All maintenance is up to date.
So far I have the following:
Engage front LT kit (w/ cam bolt eliminator and new bushings)
8" King coil overs
Engage Race Spindle
Engage Bed Saver cage
50t leaf pack
16" King smooth body shocks
Trail Gear Rock Sliders
KR Fab Jerry can cage w/ 2 cans
Extras:
Weathertech
Digital floor mats both front and rear
Cobra CB Radio:
29 LTD BT with Bluetooth® Wireless Technology
Race Radio:
Icom F121 Chase Radio Kit
Pioneer AVH-P4400 head unit
1000 watt avionixx amp with 2 memphis 8" subs (sealed box)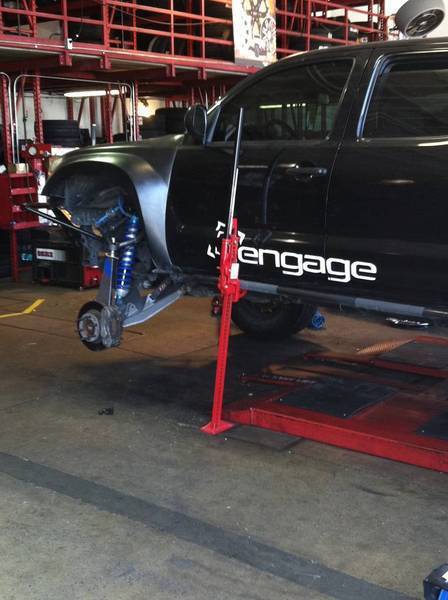 I'll have pictures up tomorrow after I wash and detail it.
Thanks in advance for your input.