I am selling my
all-pro
plate front bumper with lightbar hoop bc I am building one out of tube to go with my exo that is in the works.
I am in Northwest Indiana for the next two weeks, after that I will be in southern Indiana, Evansville to be exact.
$500 obo needs to be blasted and repainted. Come and get it.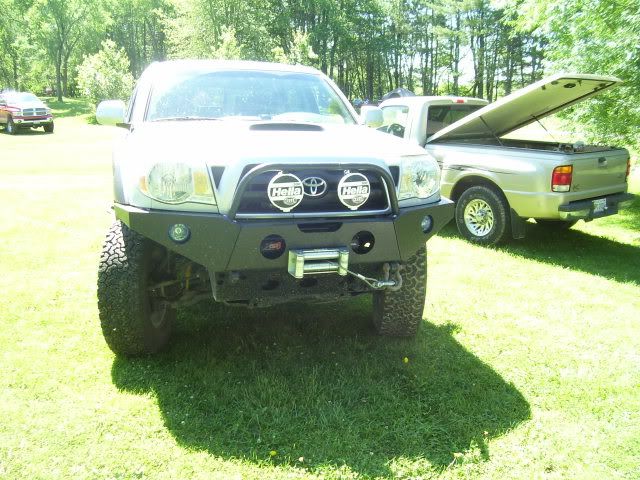 Old picture, has tabs for four lights now, and a little bit of surface rust where paint flaked off.
Also like new silver tailgate with all badges on still.