Josh (sierrahsky) his girlfriend and I recently had the fortune to be able to take a trip out to Moab. Neither of us had been and so we researched some trails and decided we were going to try and run Poision Springs Canyon, Fins n things, Hell's Revenge, Chicken Corners, Hurrah Pass, and then see Arches. Well the plan went just a bit differently.
We left Reno around 8 after a breakfast at the Black Bear Diner in Sparks, filled up in Fallon and headed east on 50 towards Austin. We stopped where the shoe tree once stood and took in the sights.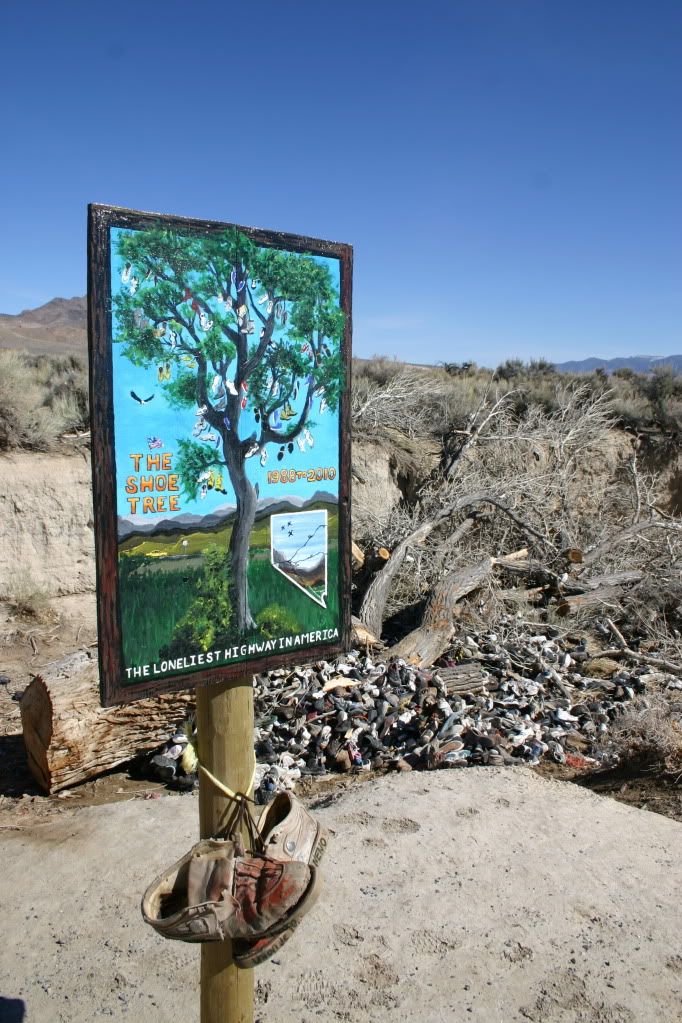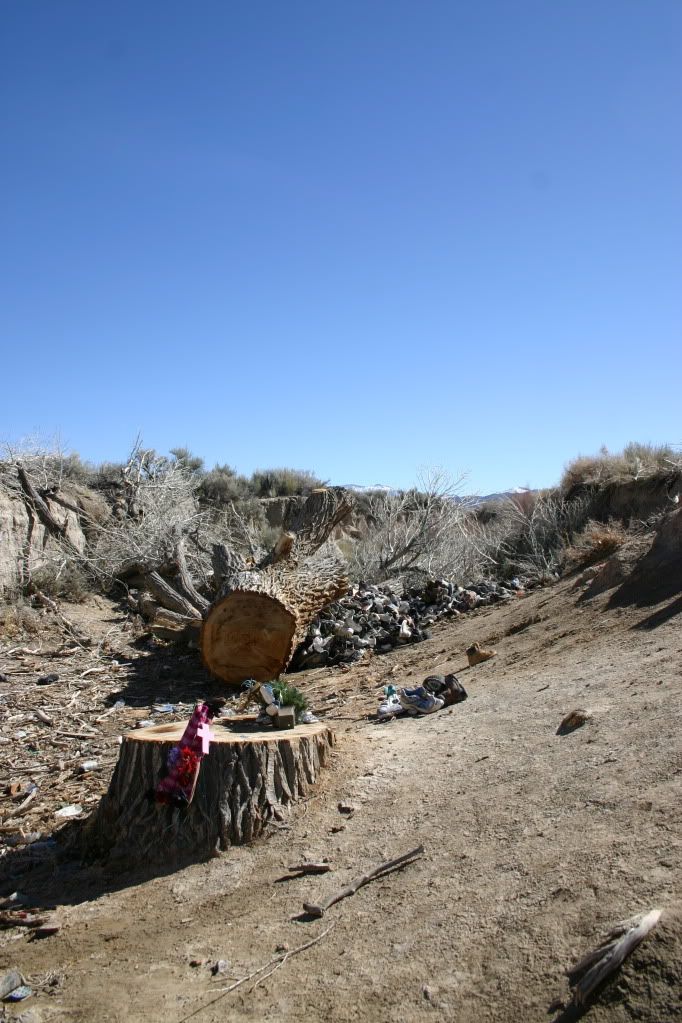 We also saw these guys checking out the tree.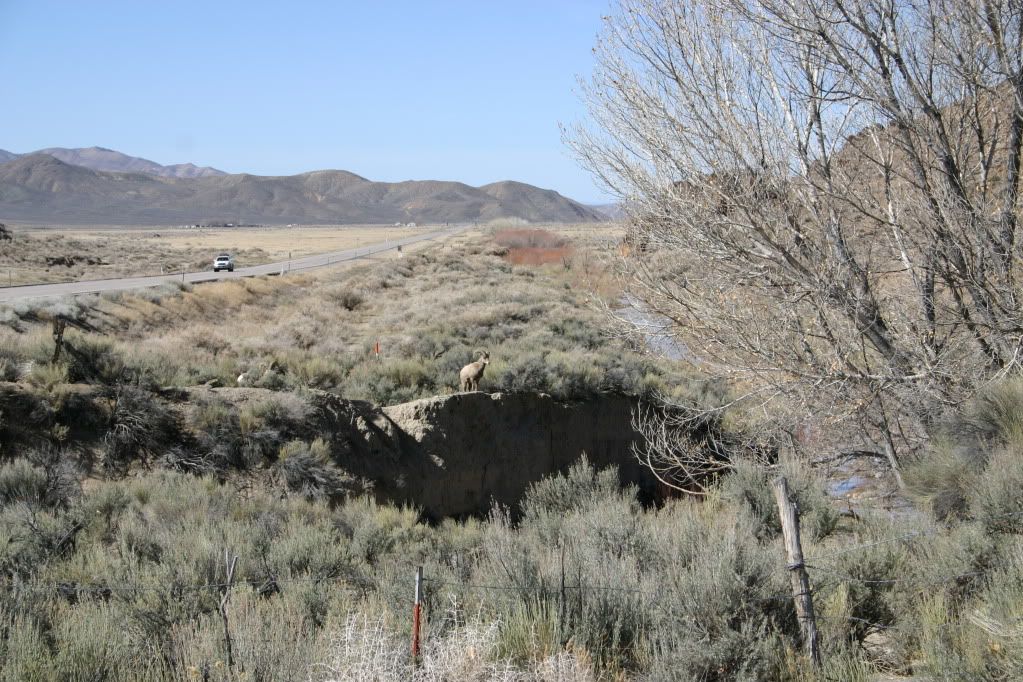 After stopping at the fallen shoe tree we continued on through Austin to Big Smoky Valley where we stopped at some hot springs for lunch.
I saw this sticker on the guards they must have recently installed over the hotter springs and it made me smile.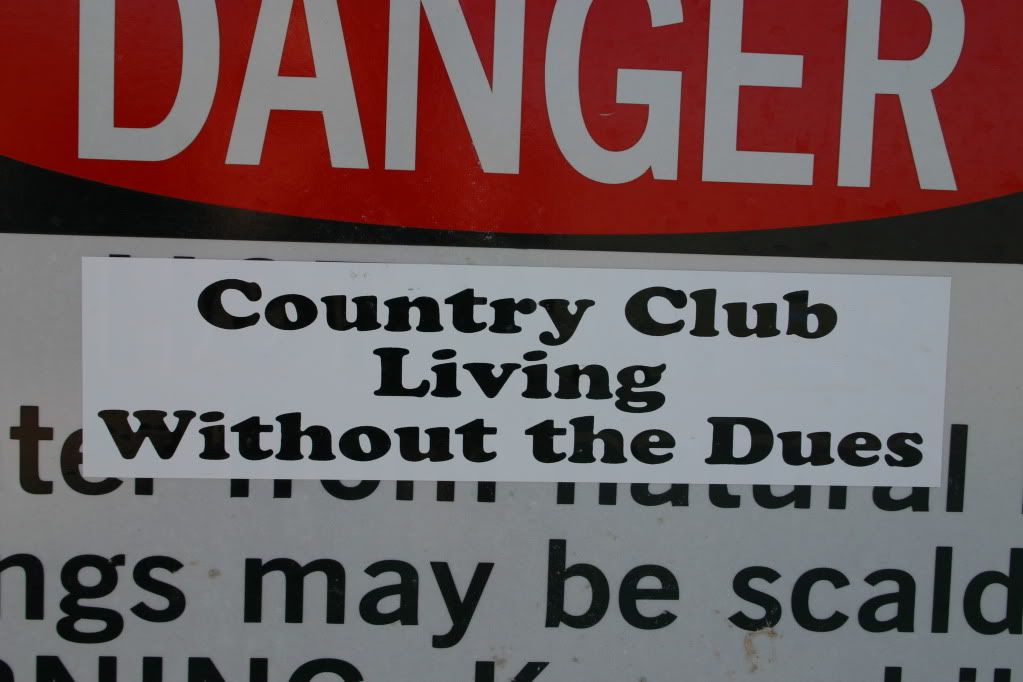 Continuing on through Eureka and into Ely we stopped for gas and then to take a couple photos of the 13,065 ft Wheeler Peak.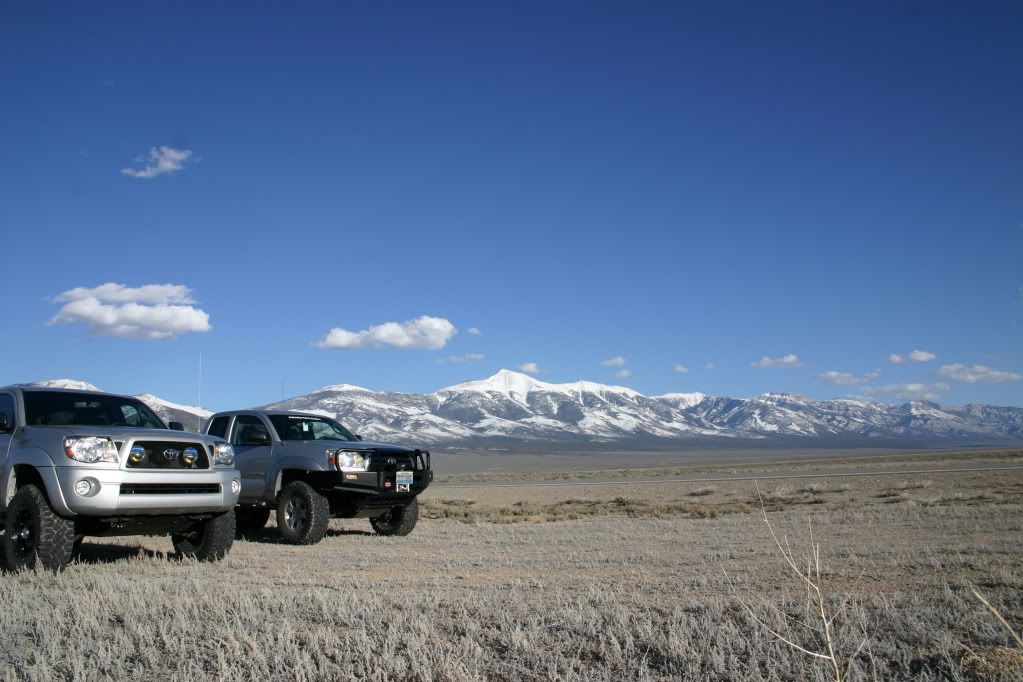 We carried on past the Nevada Utah border and camped in the desert of Utah within sight of Nevada.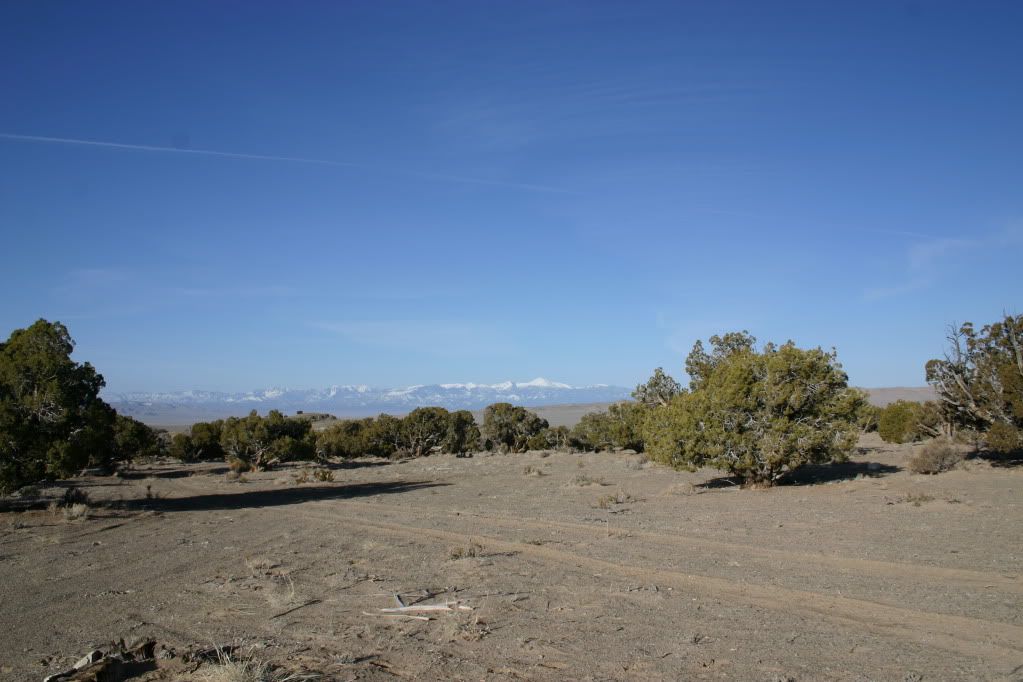 Josh prepared awesome food the entire trip (thanks man).
We had a solid breakfast the next morning at hit the road headed to Hanksville through Delta.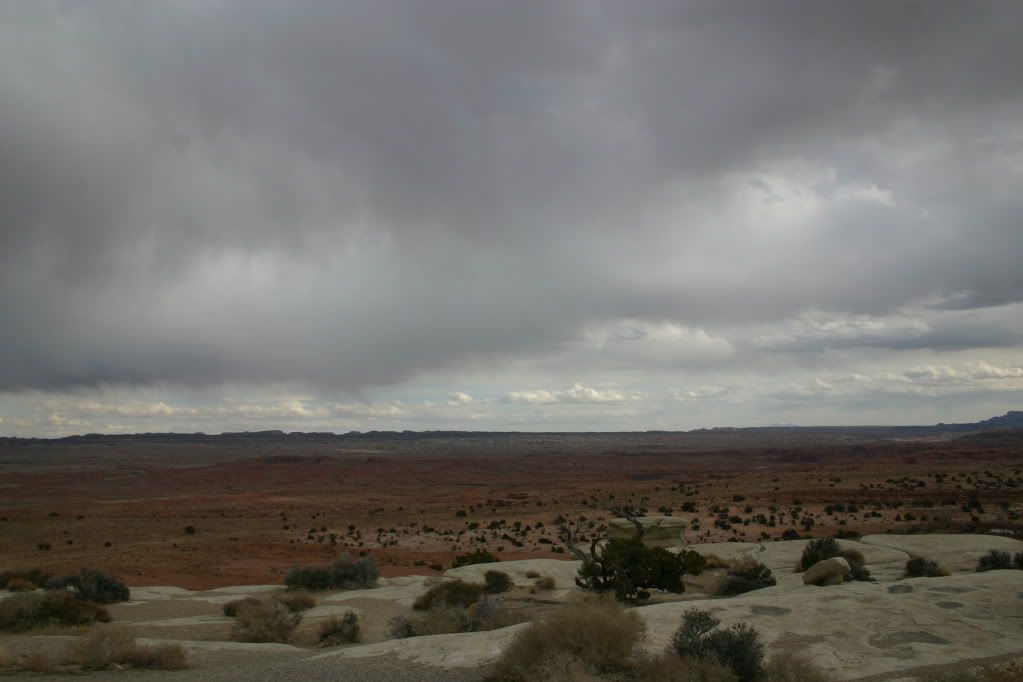 When we got to Delta we filled up and it was nice to see a 40cent drop from Reno prices. We finally got to Poison Springs Road just south of Hanksville and ran down it a bit, it was looking cloudy so we decided to turn around for a higher campsite we had spotted. Not worth chancing being caught in a flash flood.
Found our site and Josh made some awesome tacos for us and we had a Guinness or two and then crashed.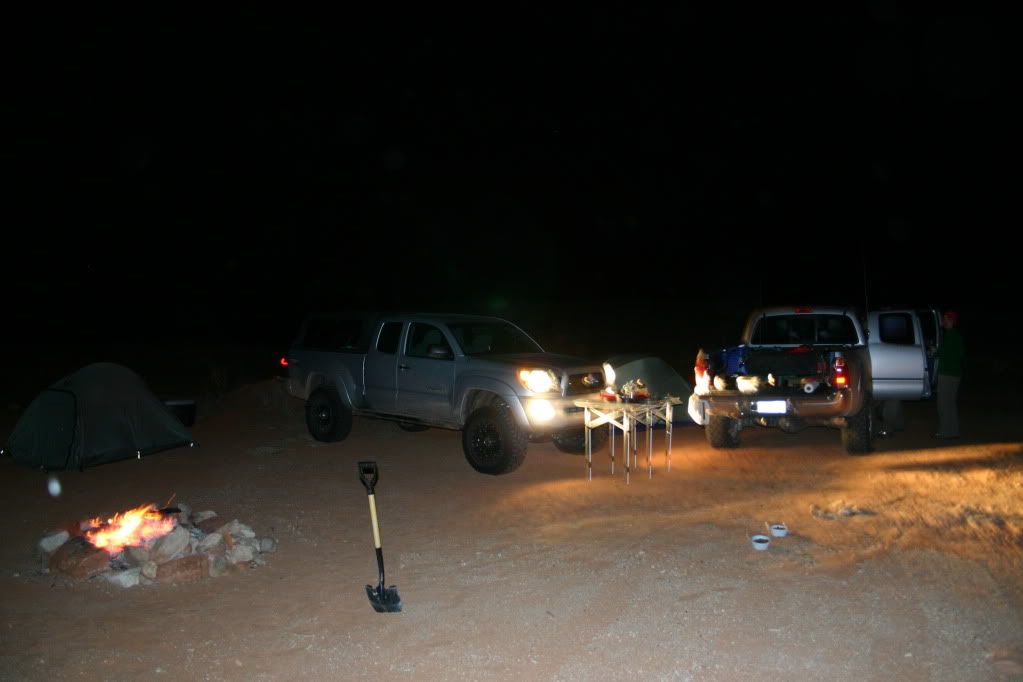 The next morning we headed east through Poison Springs Canyon. Unbeknownst to me, they had just bladed the road so it was in great shape. I didn't find this out till after the trip, a week and a half after I had sent the BLM an email.
The first part of the road winds through the wet canyon bottom before you climb up and out. Eventually you reach the Dirty Devil river which was easy to cross and then you can follow the road all the way to the Maze district, we turned around before we got close though. I read online that you could easily burn 50 gallons of fuel back there exploring and some day I intend to go back and do just that.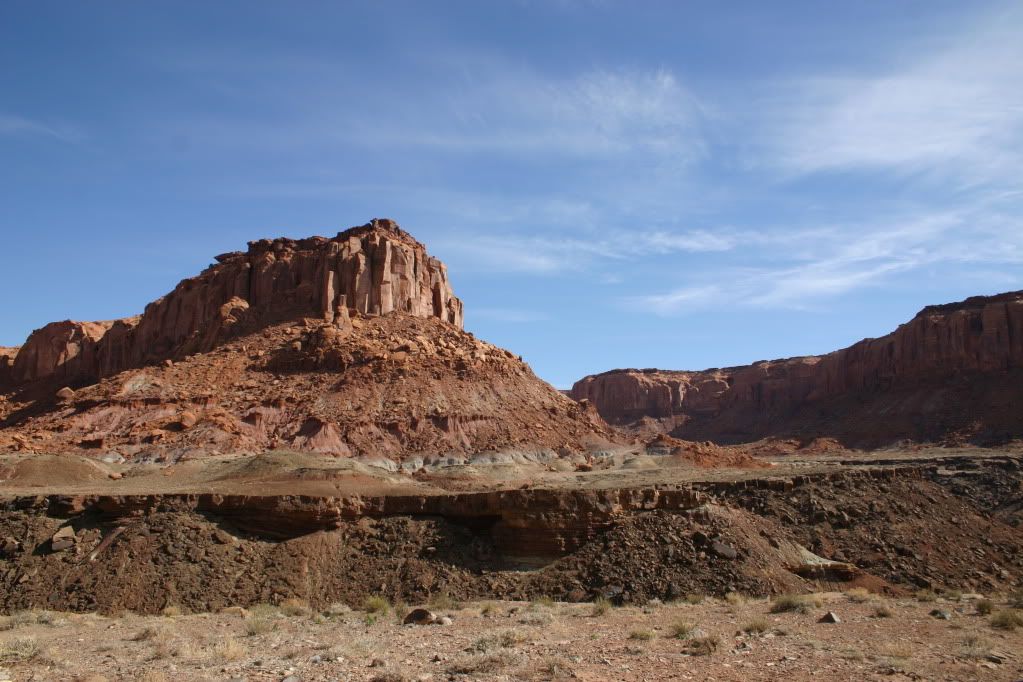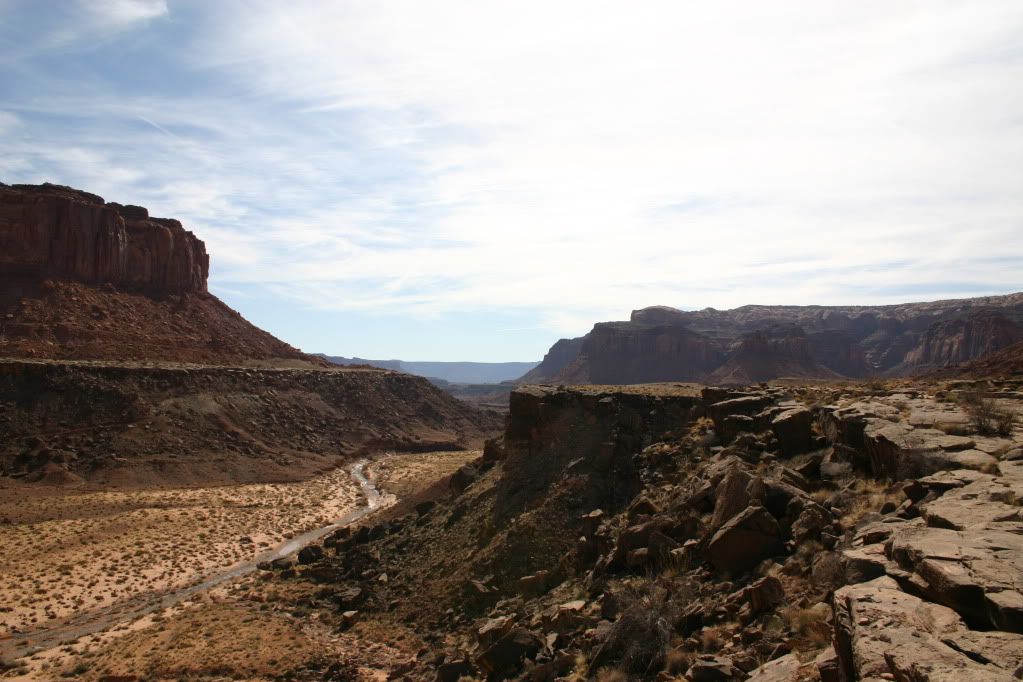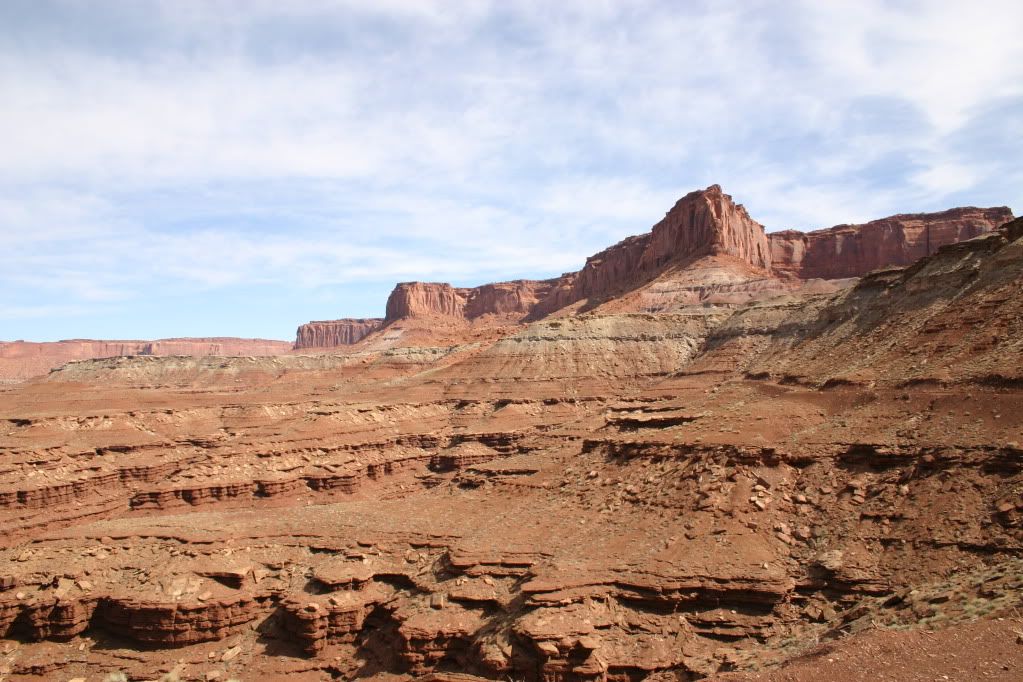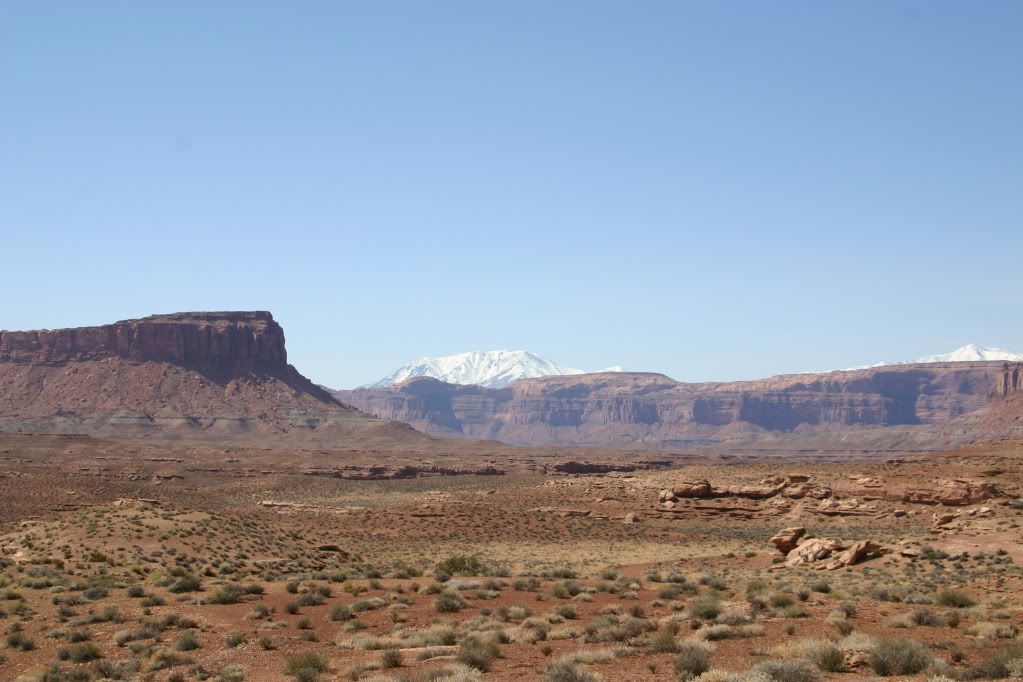 http://www.youtube.com/watch?v=icoibKtESdM
While we were there I also had the pleasure of seeing a few sheep as they ran directly in front of my truck. Fortunately thanks to Steve, who let me borrow his
GoPro
mounts, I got it all on film.
http://www.youtube.com/watch?v=ed8TjBvsf3U
After getting back to the highway we headed south towards Hite.
Hite wasn't what I thought at all and we carried on through Blanding and then up to Moab. We split up at Moab and I spent the night in my truck in the Comfort Suites parking lot and Josh, Lauren, and the dogs stayed at the KOA. I was too cheap to spend the money to set up camp then go to bed as we got to Moab at about 10pm.
The next morning we headed up to Fins n Things after a quick trip to the grocery store and laundromat. We only did the small section of Fins n Things but had a good time then me and Josh left Lauren in the other truck and we went to do a section of Hells Revenge. We ran down to Hells Gate and back as we were running out of time and wanted to get somewhere good to camp that night.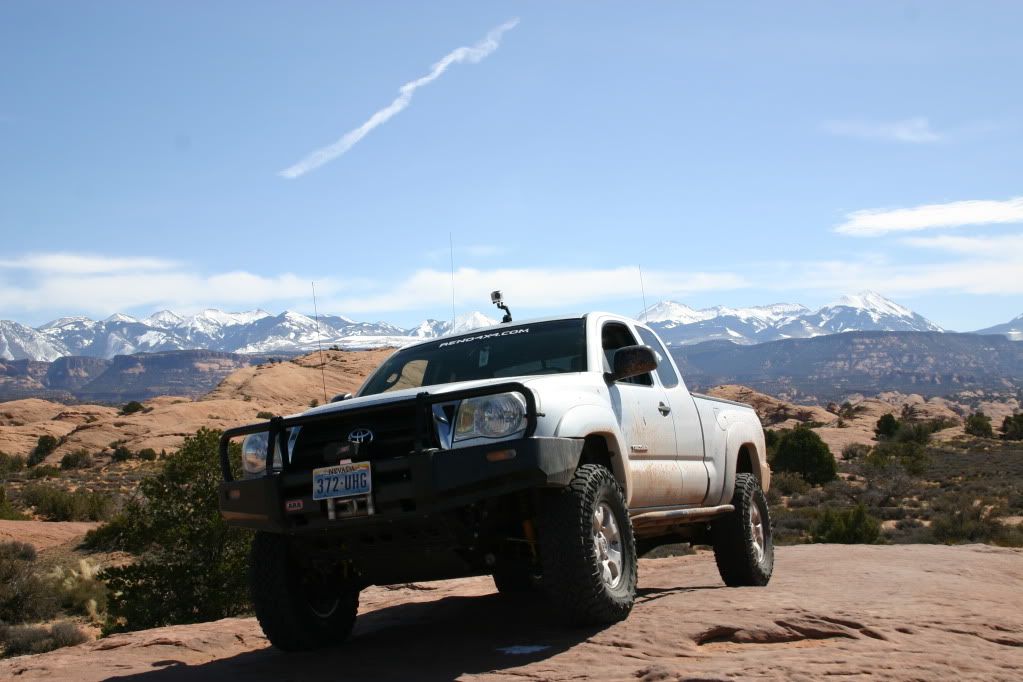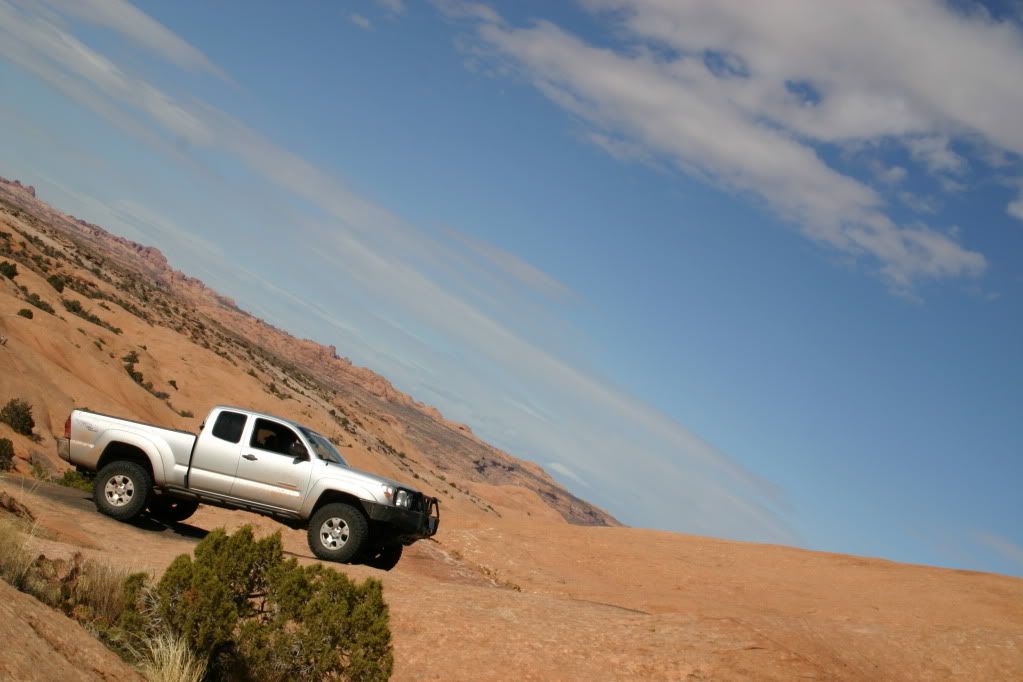 My editing sucks and apparently you'll have to watch on youtube.
http://www.youtube.com/watch?v=F5CTGXoK1-g
That night we drove out to the end of Kane Creek and found a nice secluded camp site. When we woke up the next morning we found we had acquired a third dog and he hung out with us and the dogs the rest of the morning until his owners came searching. He was sweet but kept stealing food.
We decided to run Kane Creek Trail rather than Chicken Corners, I'm not certain why but it worked out.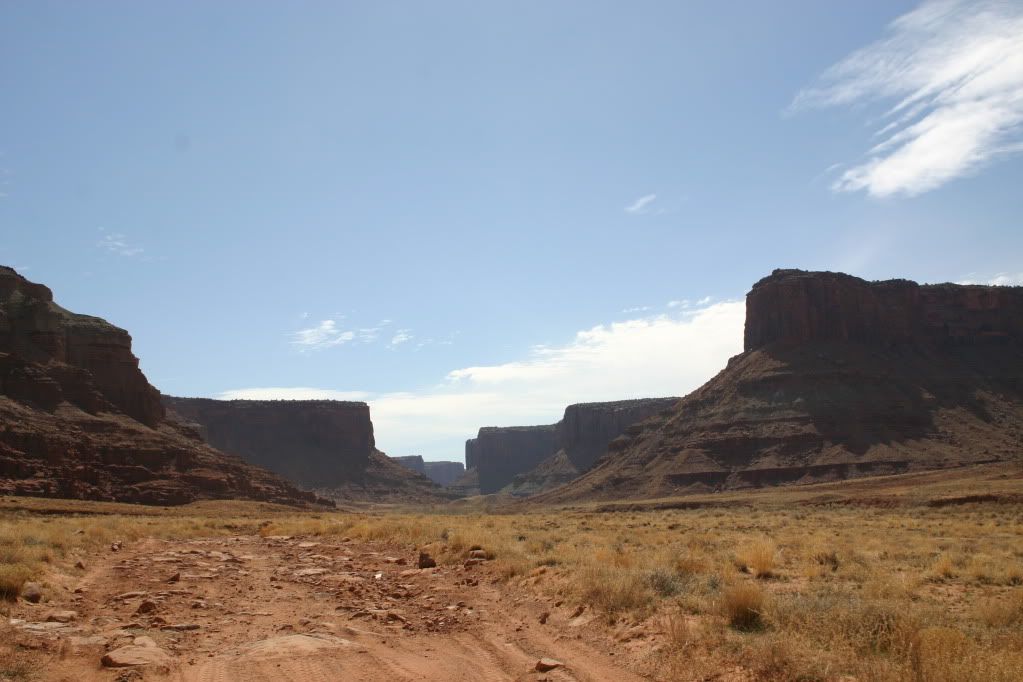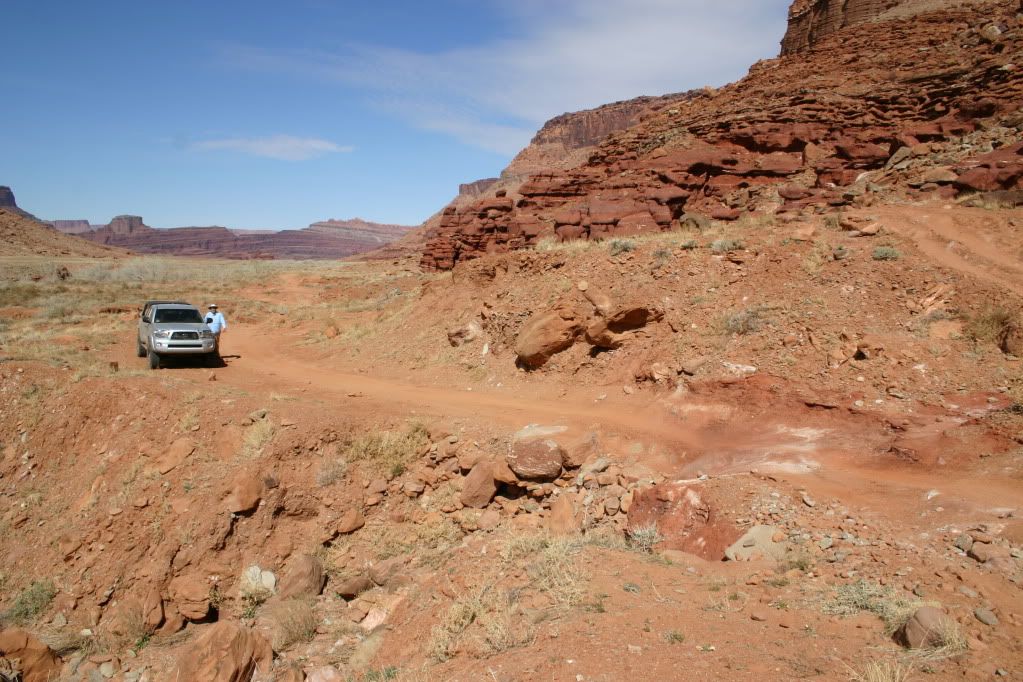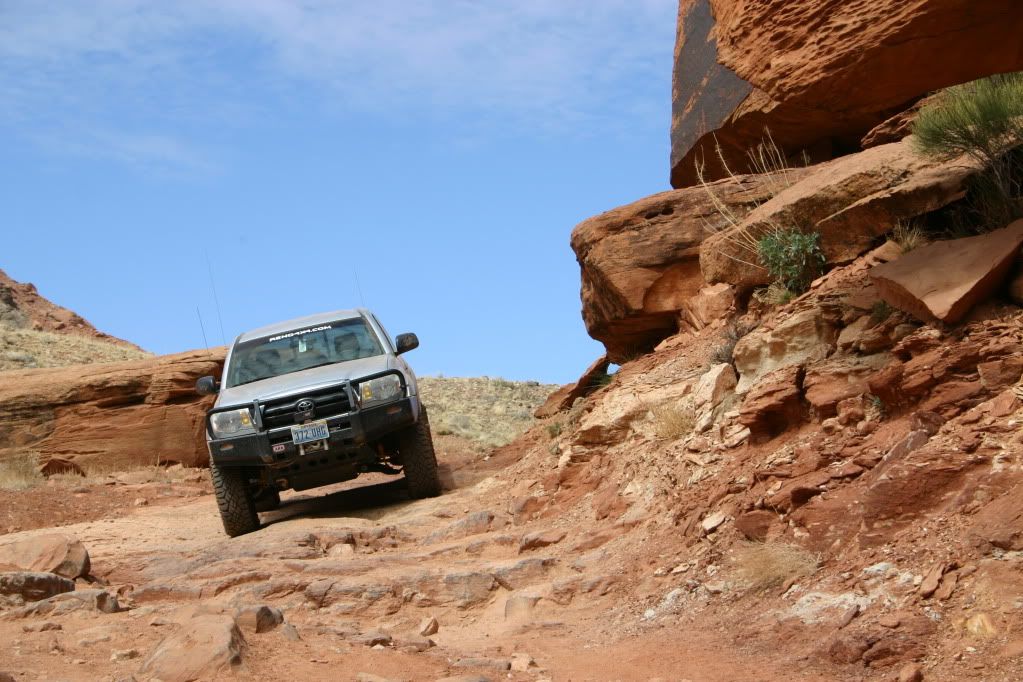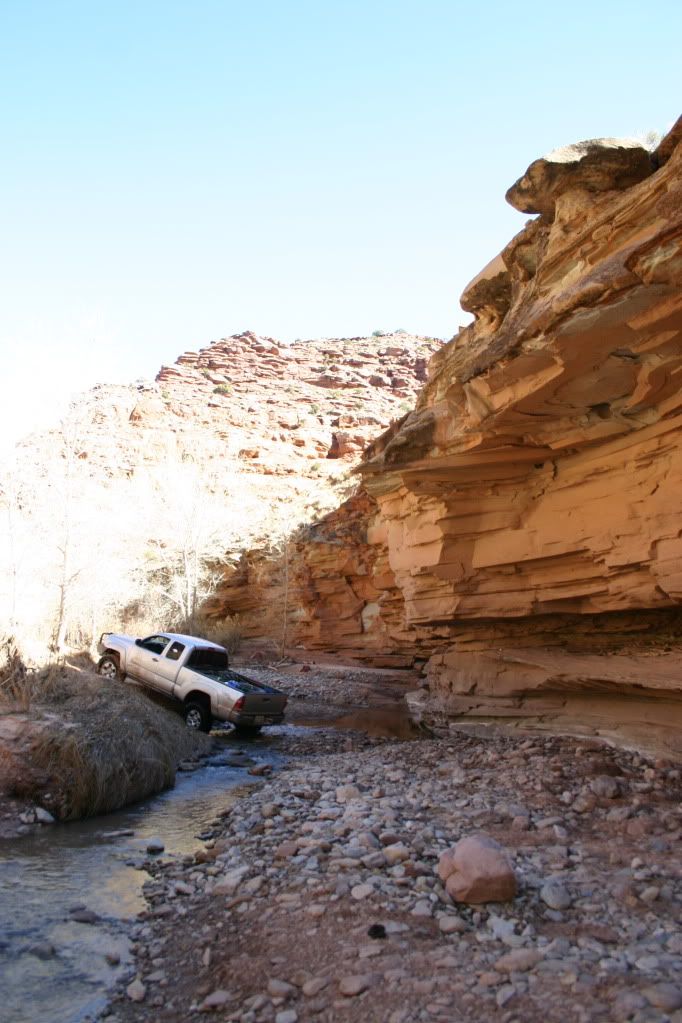 Kane Creek wasn't too hard, there was a bypass around this wash I took for fun. There were a couple of ledges, and it wandered in and out of the creek at one point for a while which was pretty as the water was clear and the shade from the trees was nice.
http://www.youtube.com/watch?v=pE-DUNfNTMw
We followed Cane Creek back to the highway south of Moab and returned to town to have a big dinner at a mexican restaurant. We camped that night off Gemini Bridges road and then the next morning drove back towards town but turned at Arches. We spent a couple hours checking out the Window Arches and the Delicate Arch.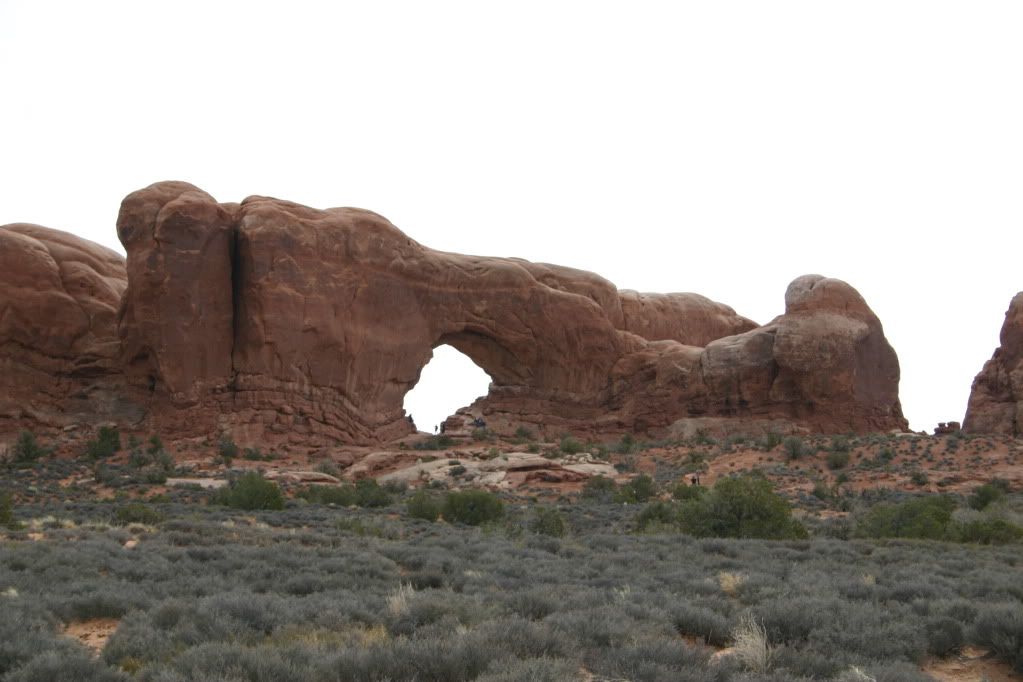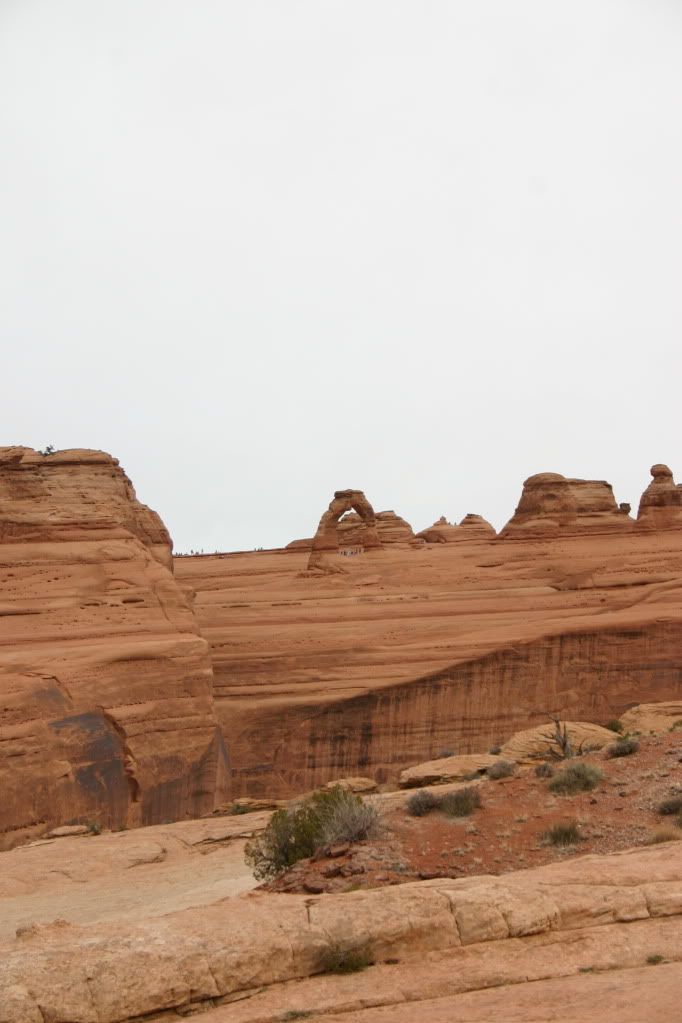 We had intended to stay another day but Josh needed to get back for some work things that had popped up so we headed up towards Green River and then split. They took hwy 50 back and I headed up towards Price to SLC and then to Elko.
I drove through Green River to check it out and had to flip around when I saw this Land Cruiser parked at a local museum.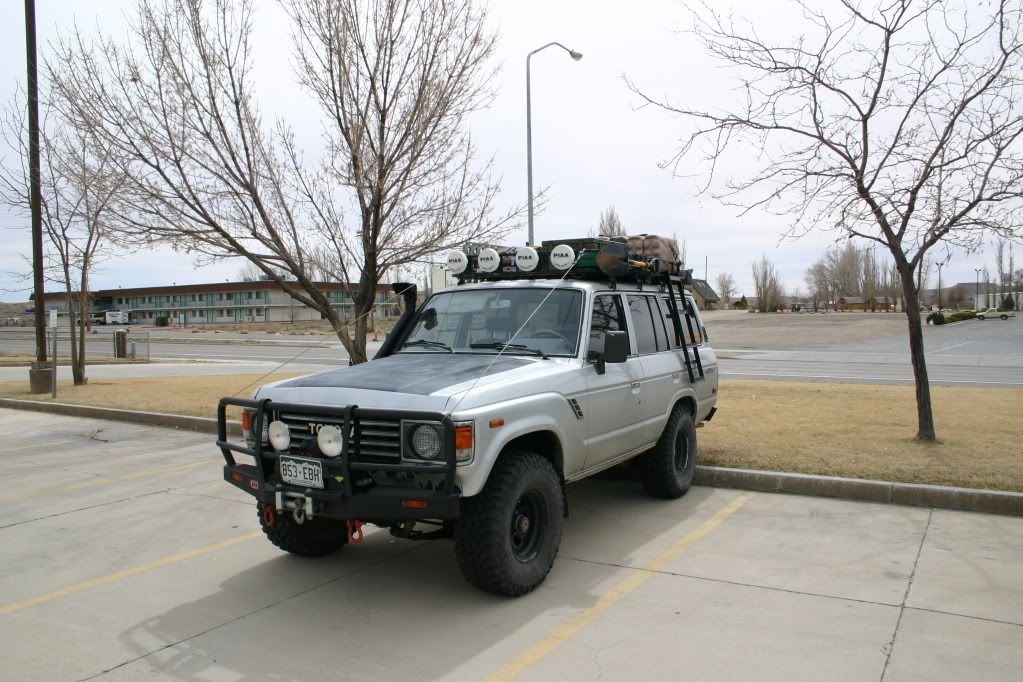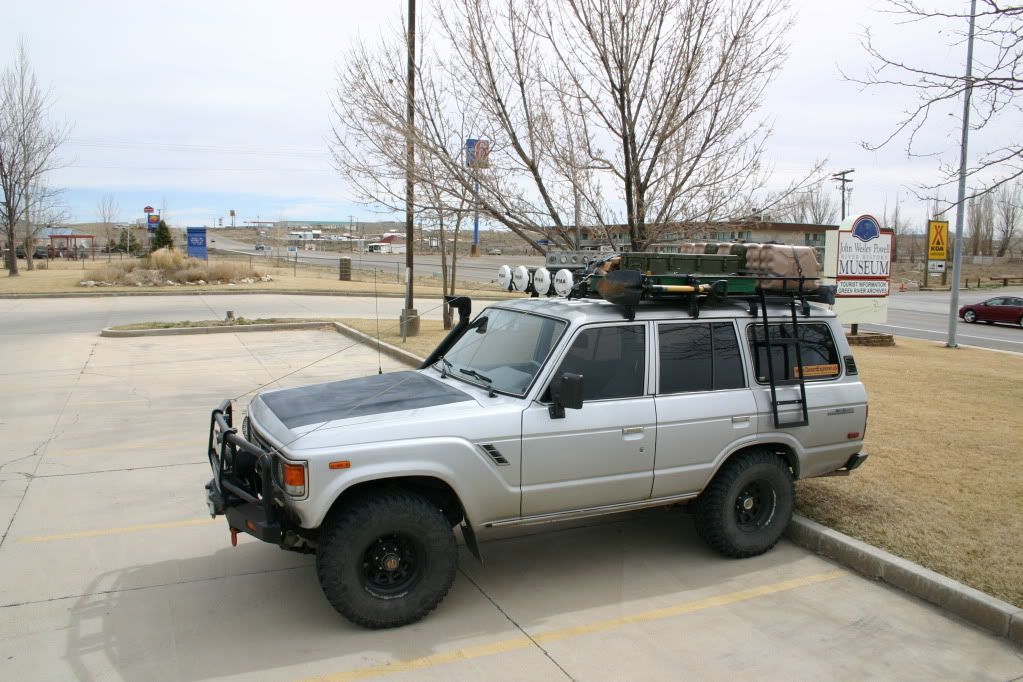 On the way I stopped in Helper, UT just 6 miles north of Price. My great grandpa died in the coal mines there and my grandpa had grown up there. I checked out the town a mining museum they had. It seemed a sad shell of what I'm sure in the boom was a prosperous mining and railroad town.
Longwall shearer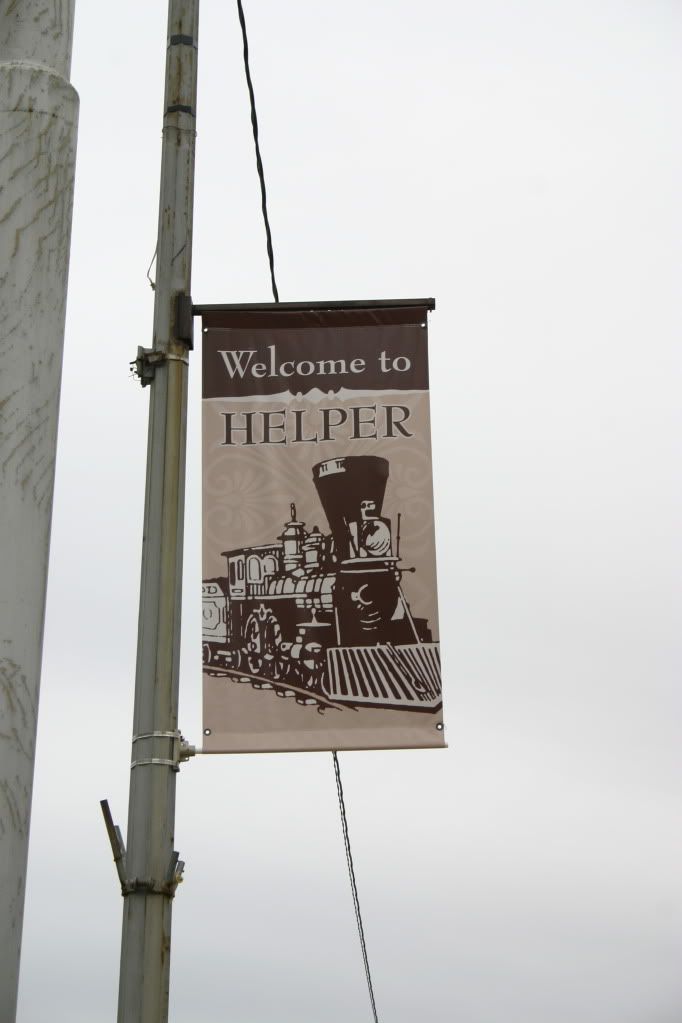 I then drove to Elko and stayed the night with a friend, spent a day there messing around and returned home.