I was one of the founding members of this club back in 1999 and it started out as 6 guys with FJ40s. It has since grown into a large club of ~75 members. There are 4Runners, minitrucks, Tacomas, FJ Cruisers and just about every variety of Land Cruiser in the club. It had been about 5 years since I had been able to get out on one of the official club runs until this past weekend. It was a blast.
We had about 12 trucks total but we weren't all on the same trails. We drove down to Moab last Thursday evening and met at the movie theater in town Friday morning to decide which trail to run. We ended up with a group of 6 trucks on Steel Bender. Steel Bender is pretty fun but really not that difficult even though it's rated a 4 (on a scale of 1-5 with the hardest). There are a couple challenging climbs and a big ledge to drop off of that has gotten much worse over the last few years. It ended up being a long day. We didn't have any breakdowns, but we had lots of kids on the run since our club is a family club. It's fun but the kids just slow things down a little.
Here's a few photos from the parking lot as we decided which trails to run. The other group ran 7 Mile Rim.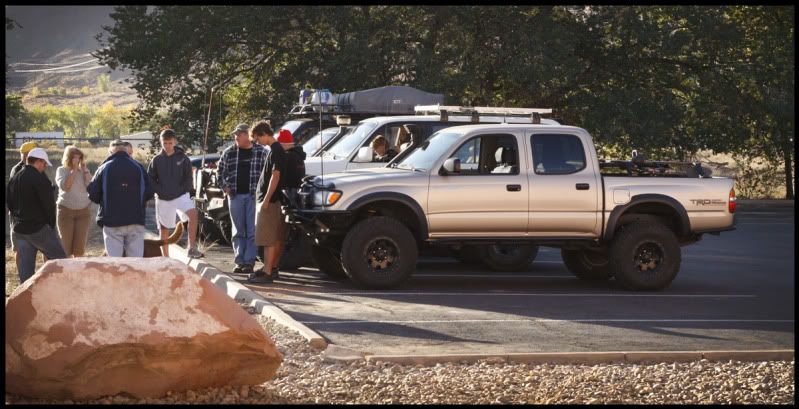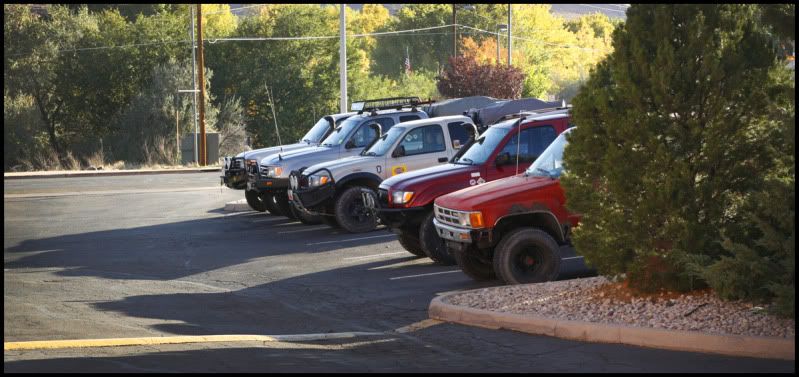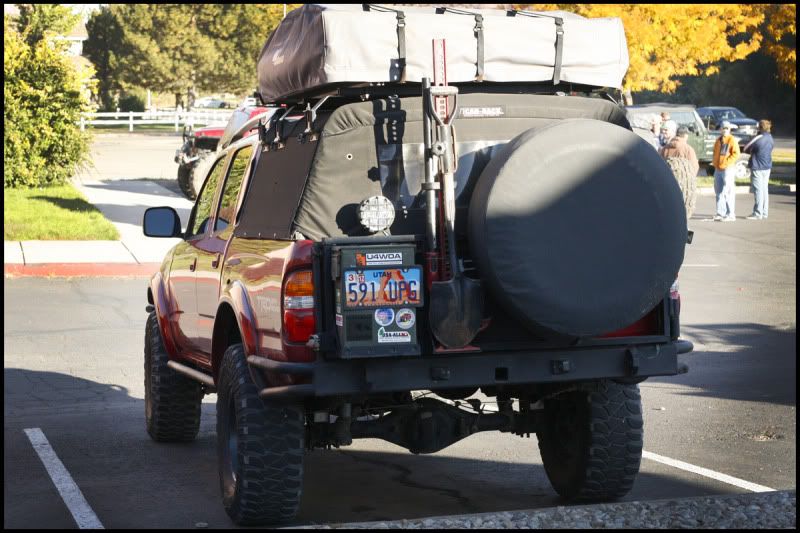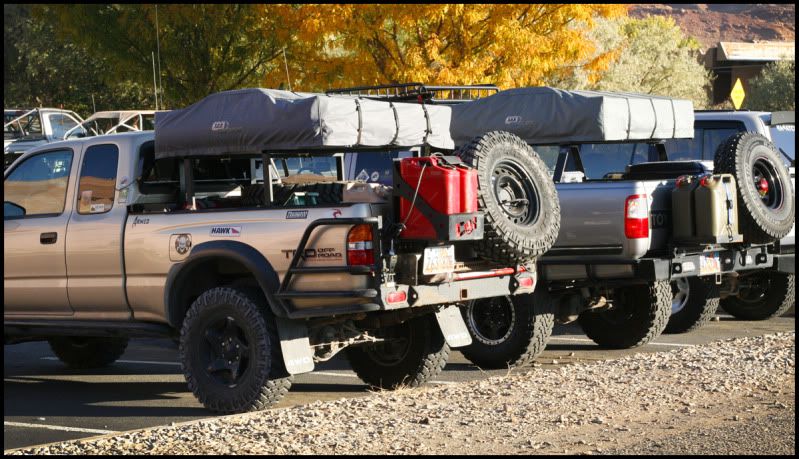 Onto the Steel Bender trail. I took only a handful of pics so I apologize. A fried took a few of my Tacoma too.