I've spent a lot of time over the past couple of years admiring other members' pictures of Moab, and now that we've finally made it here, I can share our pics.
We drove just over 1200 miles from Houston to Moab over 2 days, and we hit up Fins n Things on our first day.
The trail wasn't too difficult, but the Jeeps definitely have the advantage in approach and departure angles. My receiver hitch scraped a few times, and I ended up breaking my trailer light plug/mount.
It's hard to tell in the pic how steep this is, and how tall the ledge is. The receiver hitch caught heck once I rolled over the ledge.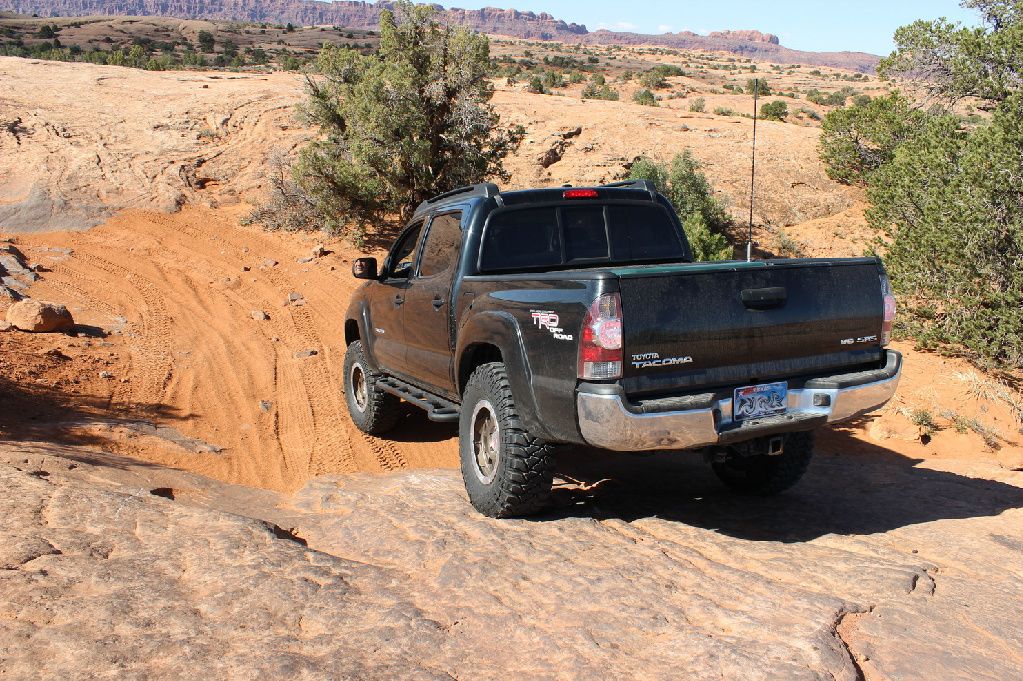 My spotter/navigator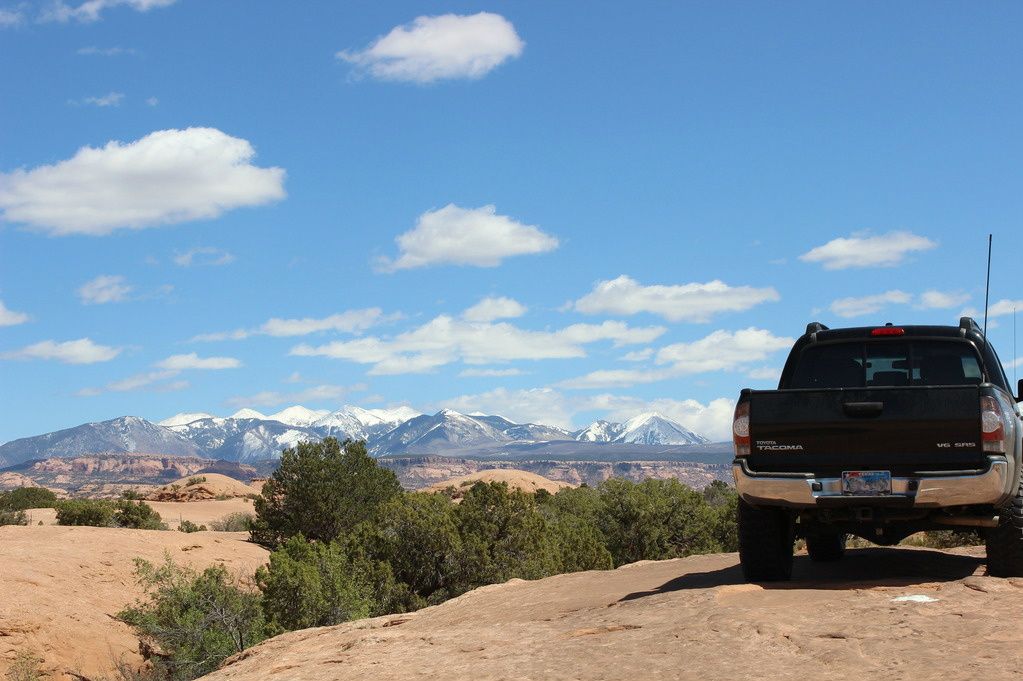 Pics of Shafer Trail, Top of the World, and White Rim to follow...