There have been a few threads asking how to and people showing different methods so I figured I'd put up some pics of my method.
First is a little contraption I made to keep the front tire straight while in transport. Just a couple of 2x4's I had laying around screwed together.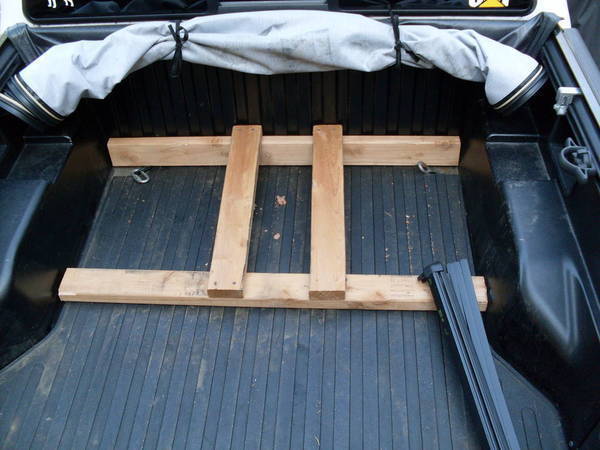 The front D-rings I added. Purchased from Toyota, same as the factory ones in the back of the bed. I put an added link on to make it easier to hook a strap on to.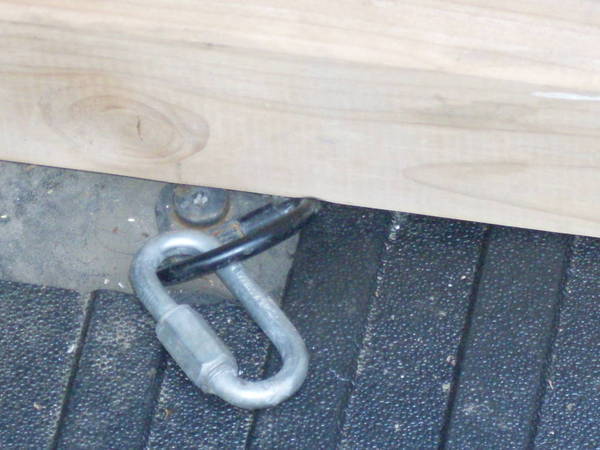 Back the truck up against a hill, or put the back end in a ditch. From this angle I didn't even need to have the bike running to load it up.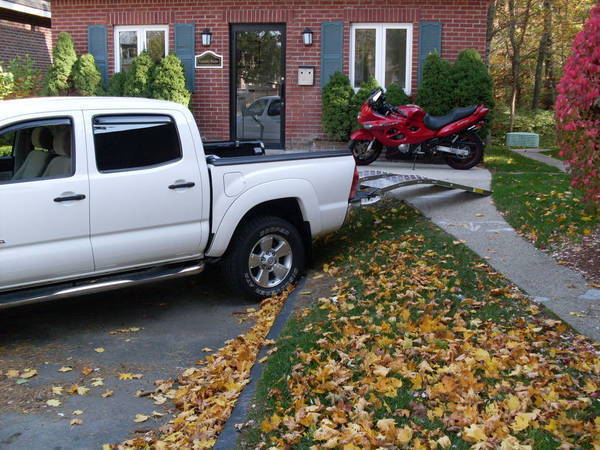 A shot of the front tied down. I bought the strap that uses the handlebars through
Dennis Kirk
.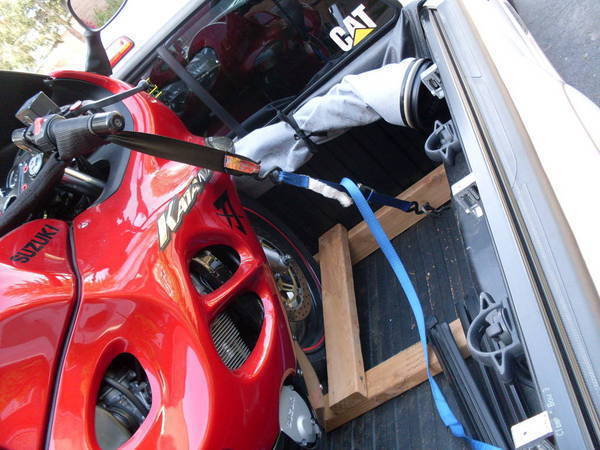 All tied down, 2 straps on the front, 2 on the back.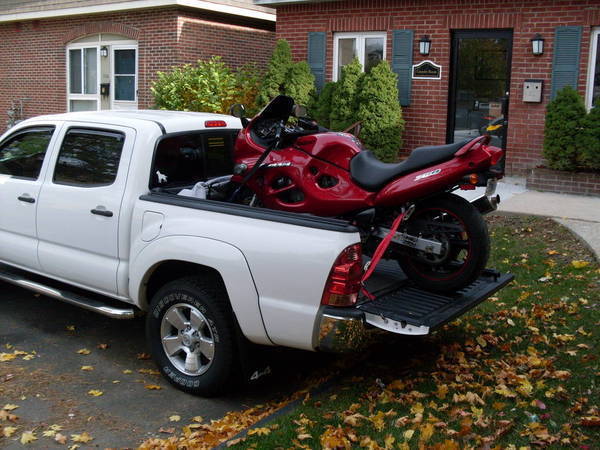 All set and ready to go.