As of 6/12/2012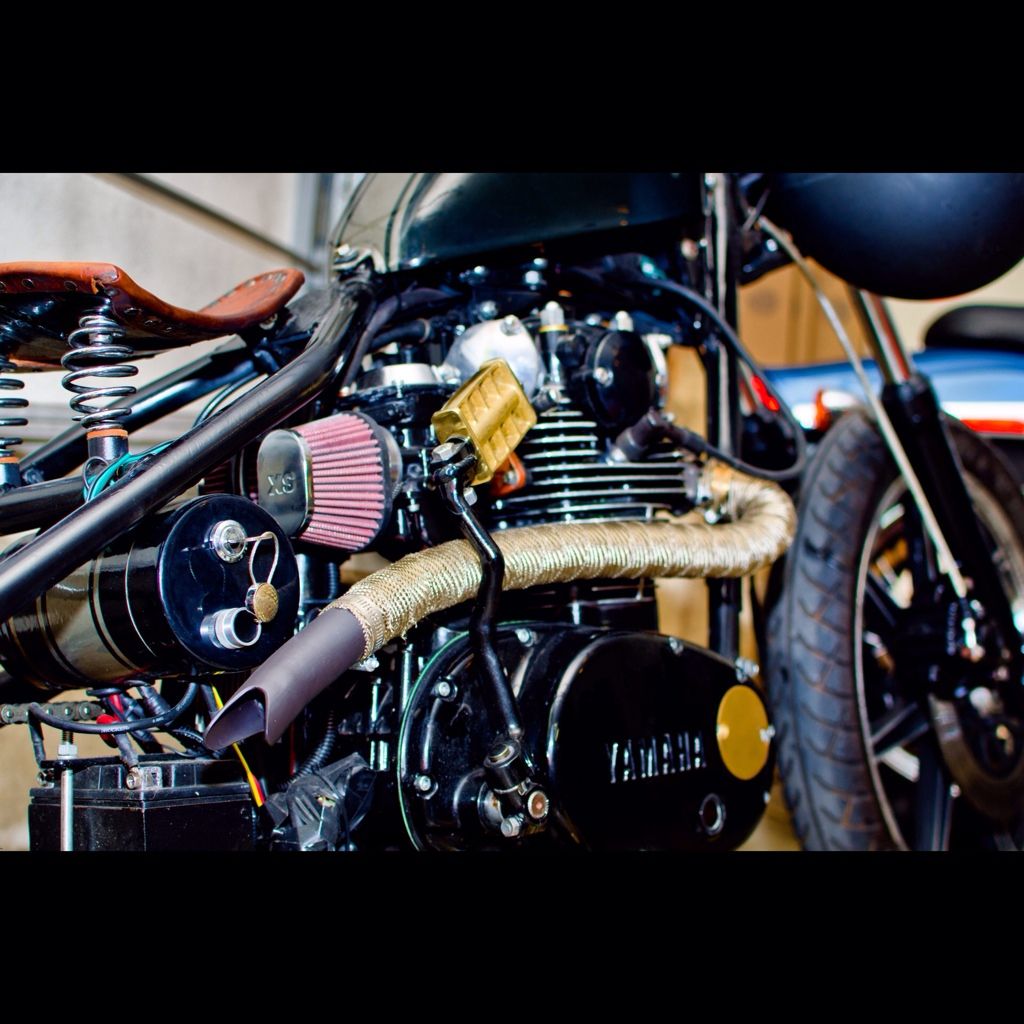 So i saw a picture of a yamaha xs650 bobber online a few weeks ago, and since then I've been abscessed with them. About a week ago i found a 1981 xs650 and i bought it. It supposedly ran and only has 7,300 miles.
I know theres a lot of motorcycle lovers on here so grab some
and follow this build. I plan on this being a winter project, my deadline is the first nice warm day of spring 2012.
I plan on doing everything in house from initial tear down, to paint and powder coat.
Picking it up (Oct 7th)-
what it looks like stock
bare frame, after i chop it i will sand blast it before i hard tail it.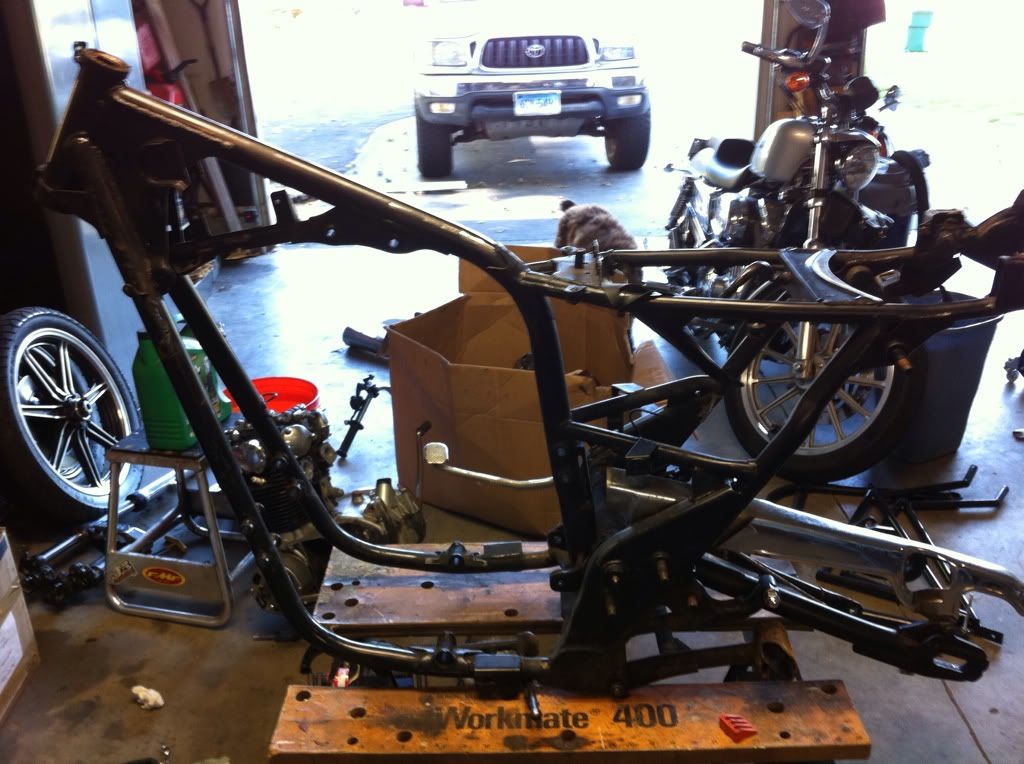 shaved the forks-(before)
(after)
I decided to concentrate first on the engine, i want to get it running perfect and painted. so i can tuck it away till everything is done and not worry about it.
Engine stand i made-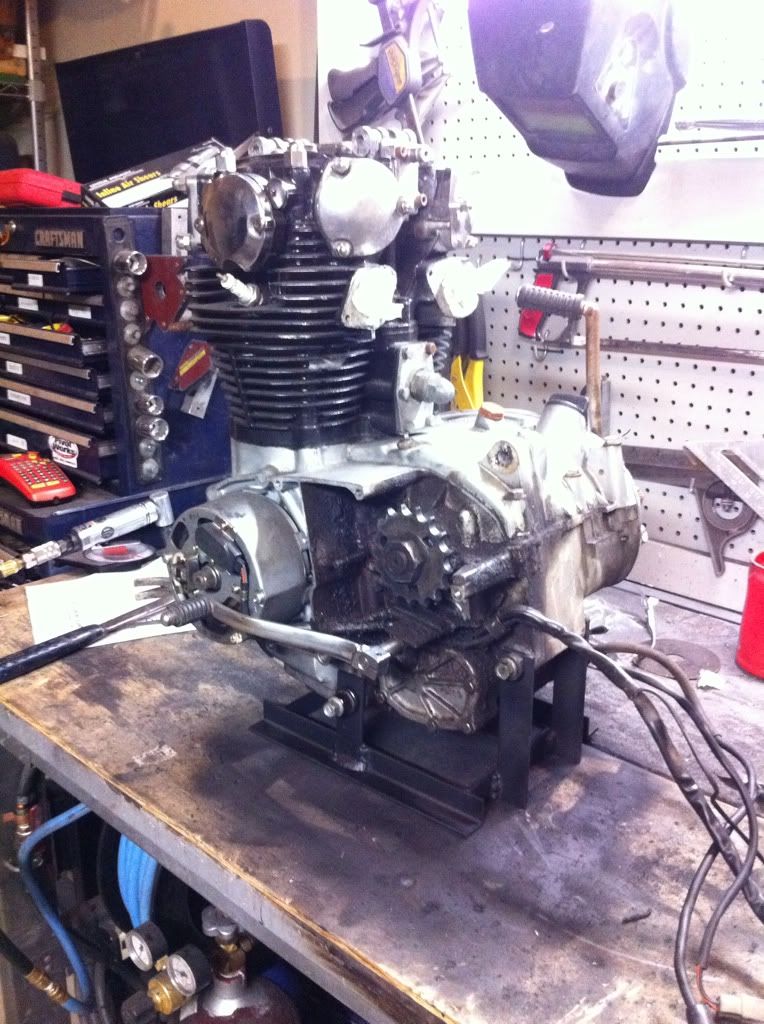 Next i cleaned the engine, then i figured out the wiring and prayed it would start. And it did! first crank it fired right up.
I tuned the carbs a bit, made sure everything was good. Next i masked it getting it ready for paint.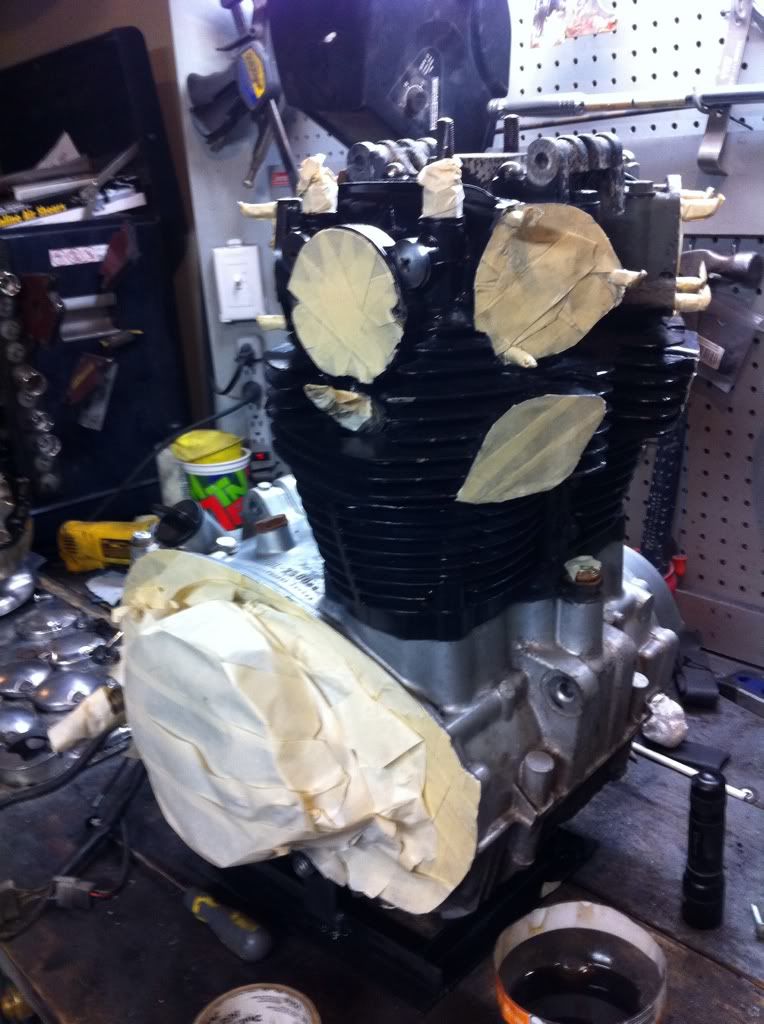 Polished the cooling fins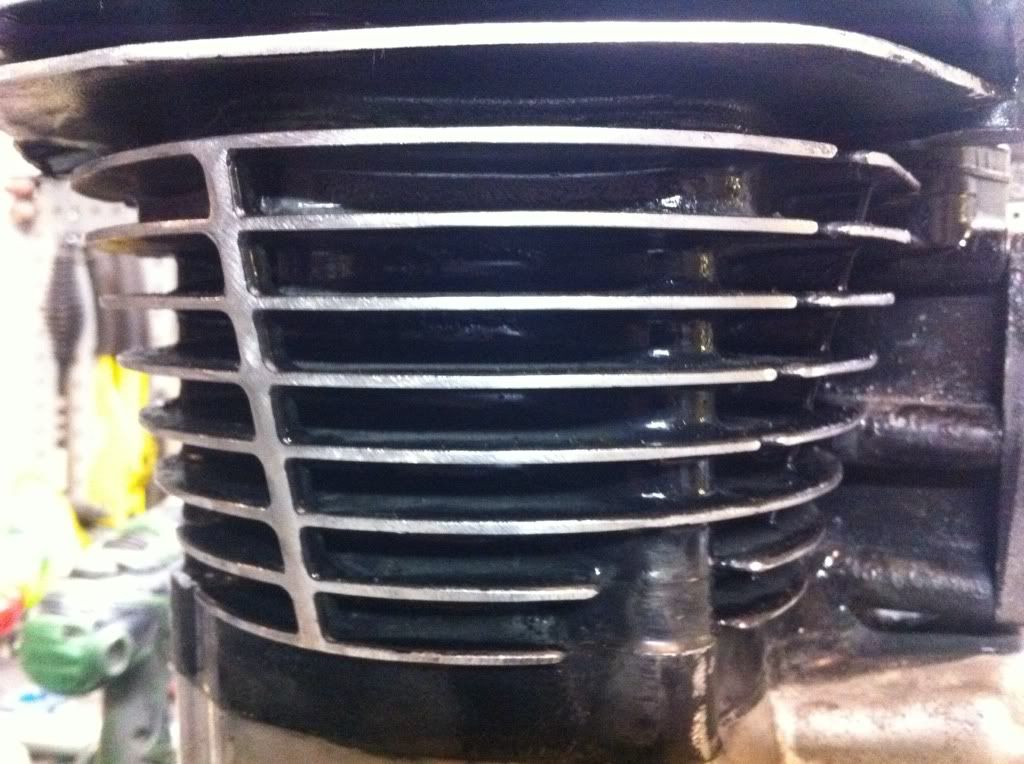 These parts are getting powder coated and some polished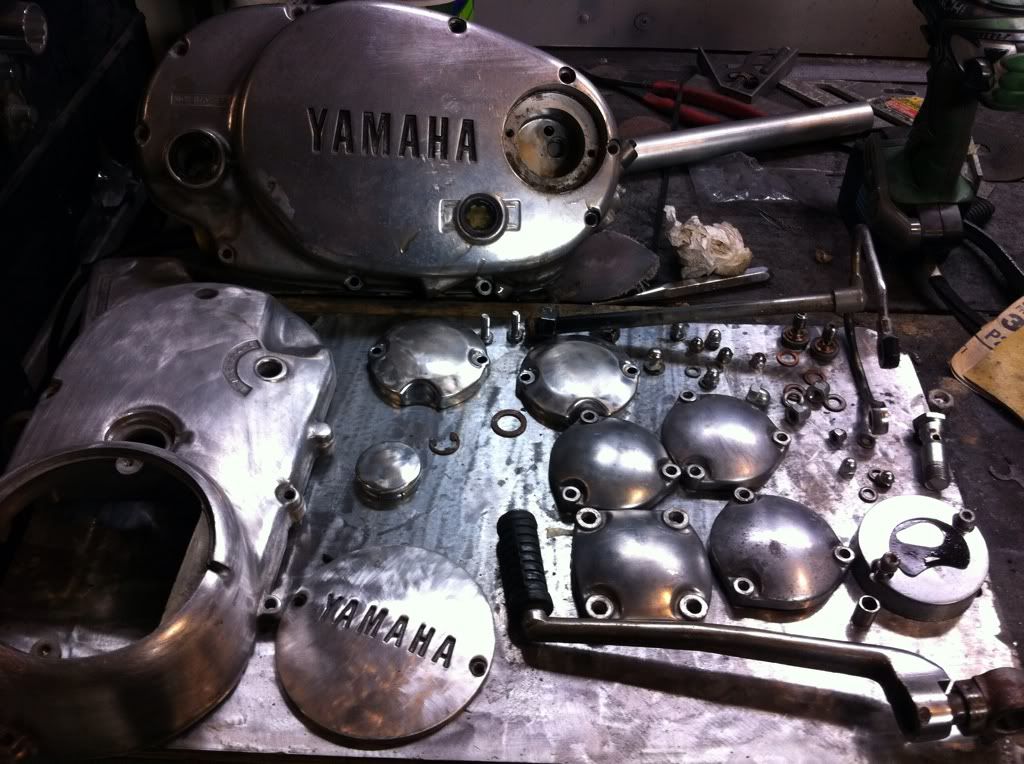 Paint/powdercoat/polishing on the engine should be done by the end of this week. in the mean time