I picked up an 82 heritage a while back and decided to hardtail it. Everything had been done with a chop saw, 4 1/2" grind and a thermal dynamics tig. Being 20, this is my first bike build ive done.
Stripped down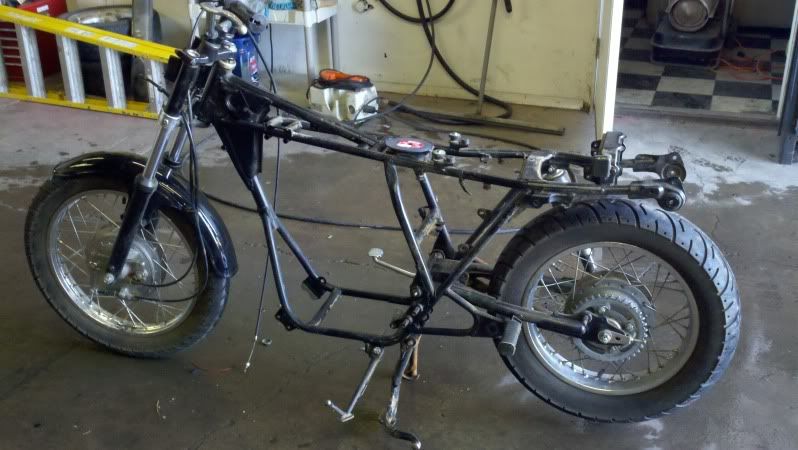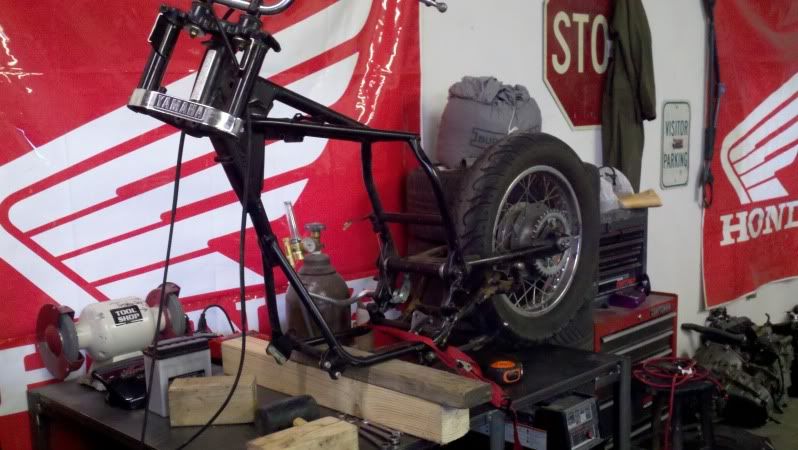 Building the engine cradle jig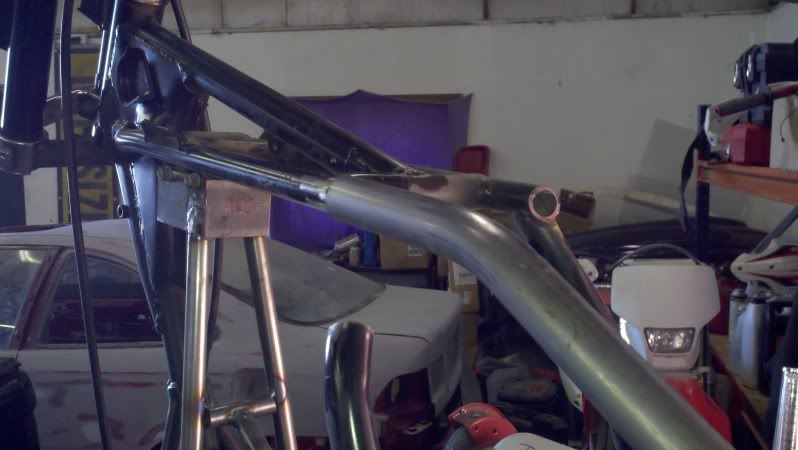 Top bars cut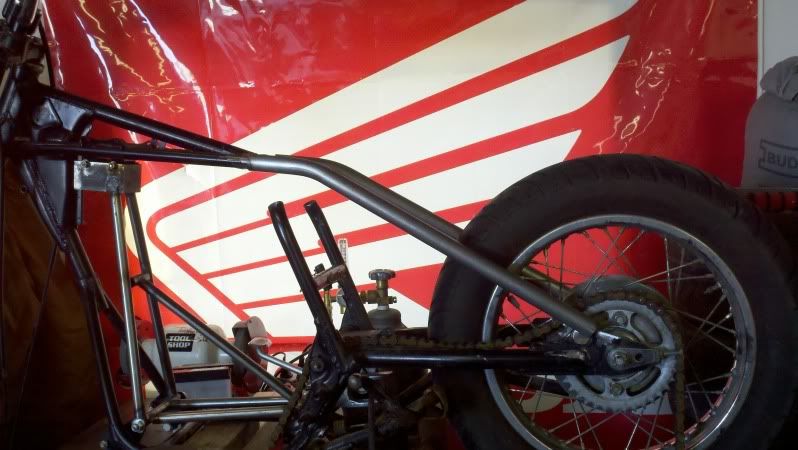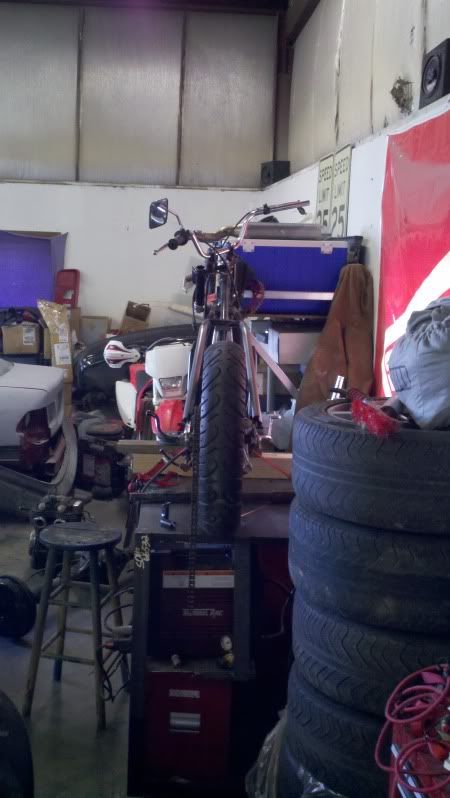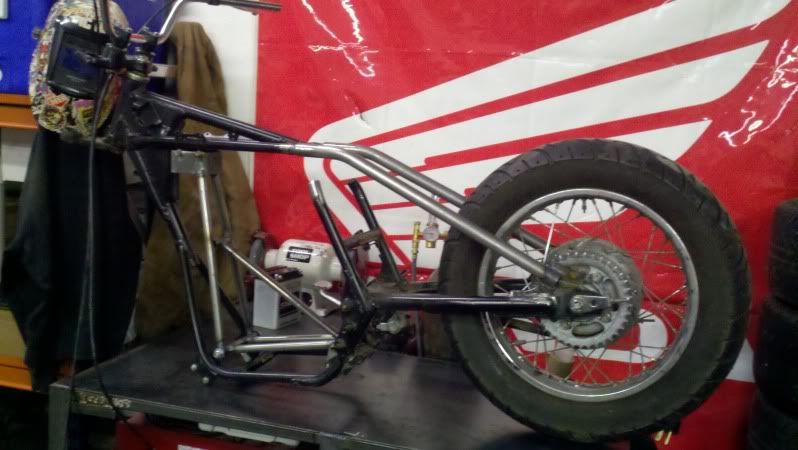 Bottoms in, welded up
Gussets made out of 11ga with oxy acetylene torch and drill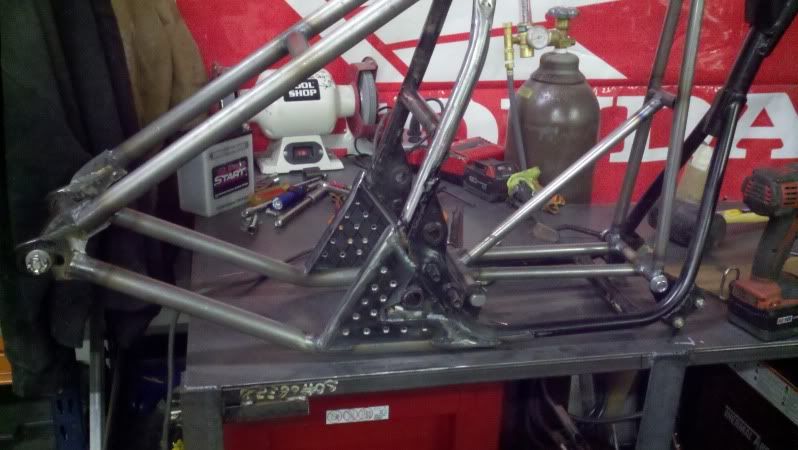 Forks shortened 3"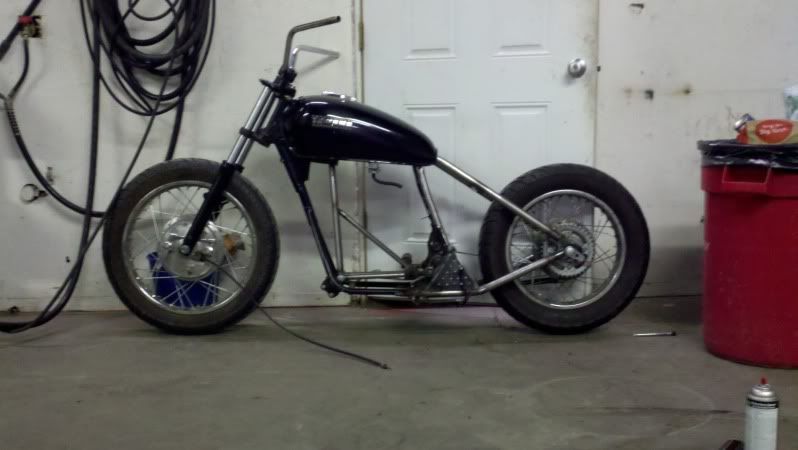 Here are some pics mounting the battery box, electrical tank, seat, exhaust, fenders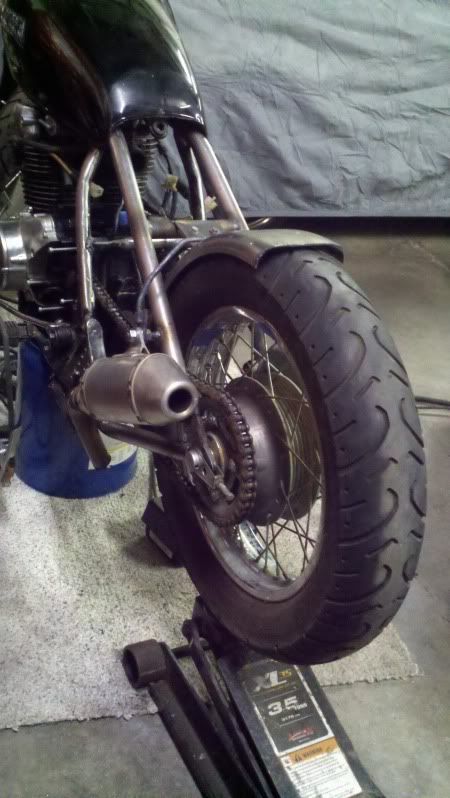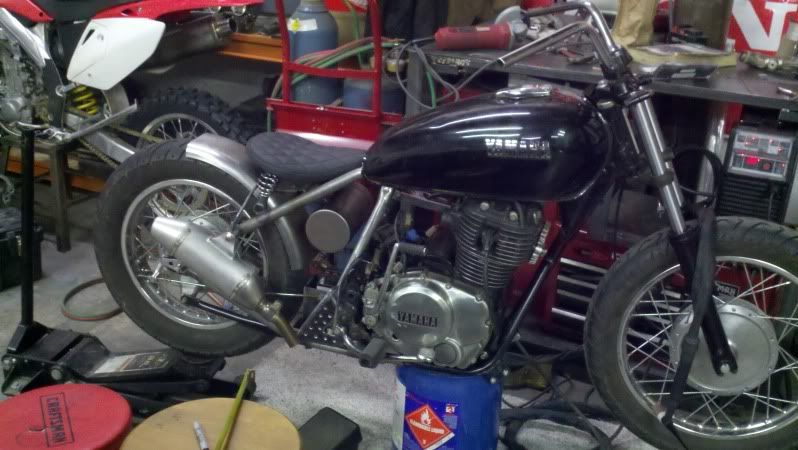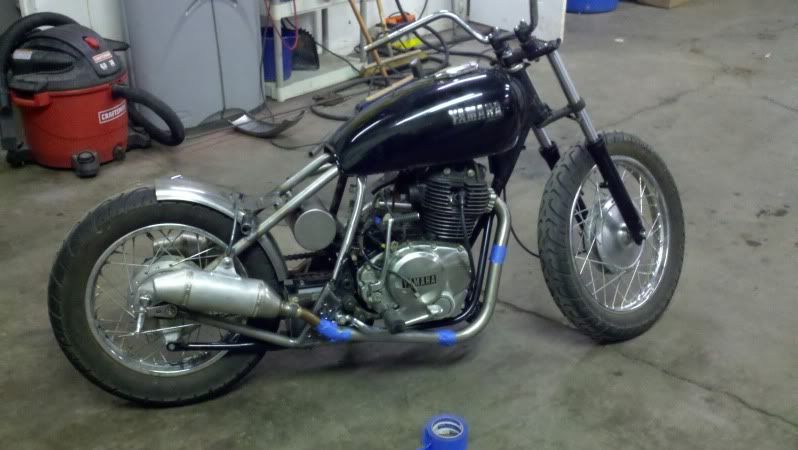 Other side exhuast done. headlight bracket bent up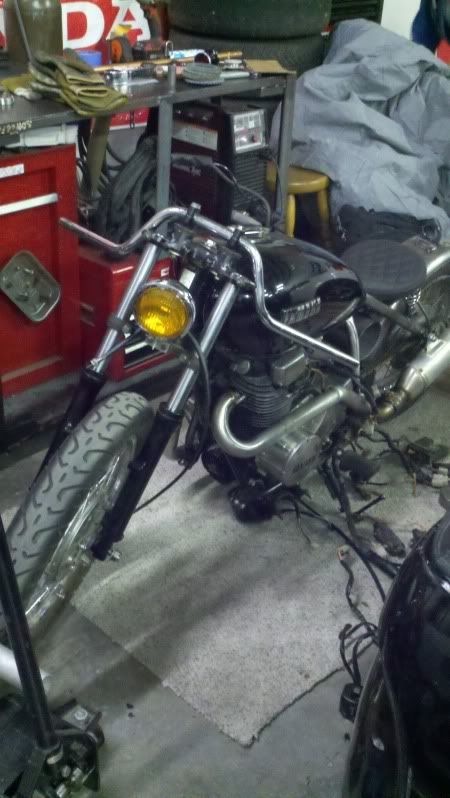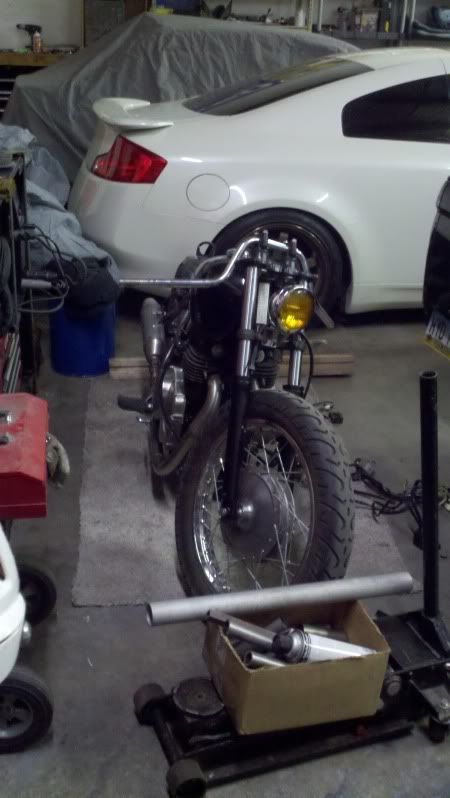 The bike is tore down and things are at powder. Hopefully will be back tomorrow!!